Table of Contents
Introduction
Are you familiar with Charas?
It's this super interesting resin from the Indian and Nepali Himalayas. As a cannabis enthusiast, let me tell you about this substance. Making Charas involves hand-rubbing the plant. The best part? It's often grown by small farmers who have been cultivating it for generations!
But hold up because there seems to be some confusion about Charas and its definition. While some Western experts use the term "hashish" to refer to traditional resins from other regions like Lebanese, Moroccan, or Afghan, most agree that Charas is unique to the Himalayas. Even some of the top Cannabis gurus like Robert Clarke and Mark Merlin confirm this as the ultimate truth!
The word hash originally came from an Arabic term for a cannabis resin product created in Central Asia. In production, residents of the Chinese Turkestanian Yarkand region employed a unique process detailed by Chopra and Chopra in 1957. They dried female flower heads, crushed them by hand, and sifted the resulting powder to produce a refined product. Meanwhile, in Hindu India, they use the word "charas" to describe cannabis resin. But it refers explicitly to resin collected by hand-rubbing the flowers of living cannabis plants.
If you want to try a really special CBD product, why not try Hempati's CBD Himalayan Charas? Hempati's Himalayan Charas was created after many experiments to eventually find the perfect (and top secret!) recipe which combines CBD and CBG in a single product. The result is a very soft and sticky hash which resembles the Pakistani THC strain.
Learning about these distinctions between Hashish and Charas brings a whole new level of fascination and understanding about weed. So let's get started.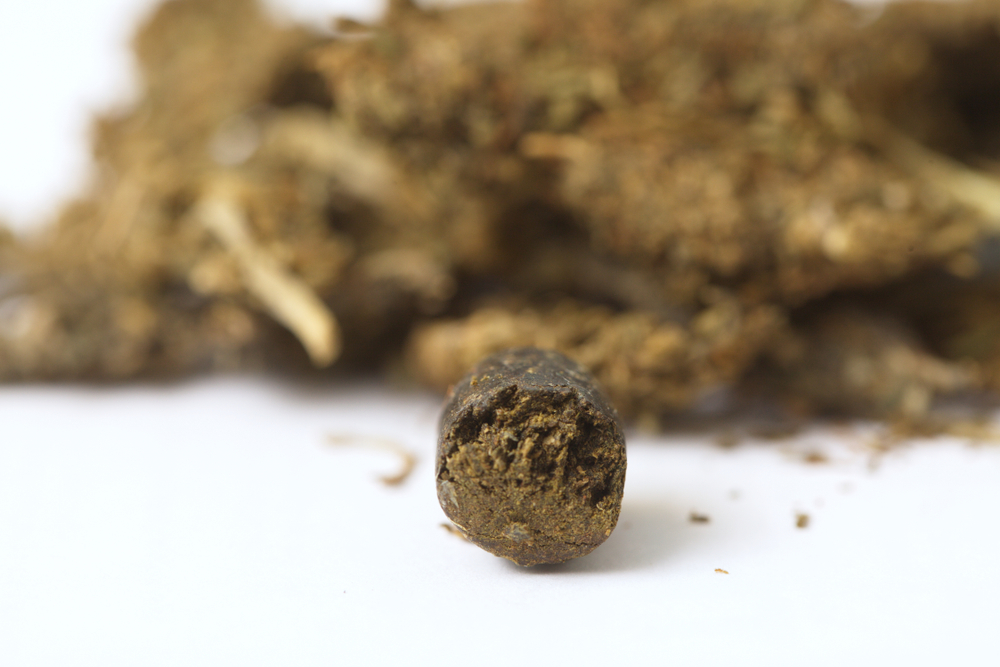 Hashish vs. Charas – How Do They Differ?
Hashish is like a knockout punch that's made by crushing and sifting the dried flower heads of female cannabis plants. And then there's Charas, with a more labour-intensive process, where the sticky resin is rubbed from the cannabis plant by hand. Personally, I prefer Hash because it packs a real punch. However, you can definitely try both and see what floats your boat!
Potency
The hash is made by compressing cannabis resin and can come anywhere from 20 to 60 percent THC. On the other hand, charas is made by rubbing the resin off the marijuana plant. It's a more old-school way to get that THC fix and usually has around 30% THC.
Hash might be less potent than Charas, but it still packs a punch! The potency has much to do with the cannabinoid levels and how finely it's ground up. And let's not forget about the taste! Hash has an earthy flavour, while charas goes for an intense spiciness due to its high oil content.
Medical Properties
Medical cannabis has been showing up in ancient scripts since 2000 BC, and it's still a go-to alternative medicine for millions today. Hashish and Charas, two of the most common forms of medical cannabis, are derived from the same plant and have different medicinal properties. They're like siblings – each with its unique style and personality.
Hash is the cool sibling, laid-back and mellow. So, if you're having trouble sleeping or your muscles are about to revolt, hash has your back. But, Charas is the over-achiever of the family. It's all about business and getting things done. If anxiety, seizures, or inflammation get you down, Charas is all over it.
But hold up! We're not talking about just walking down the street to buy some. These plants should be used only under medical guidance.
Flavour
Hash is made from resin collected from the cannabis plant and then dried out. It's usually smoked and has an earthy, spicy flavour with hints of herbs and a smooth finish- kind of fancy wine!
And then there's Charas. This one is extra special because it usually has a more pungent smell than Hash, ranging from musky or earthy to sweet and fruity!
Both are potent cannabis products with THC levels, but Charas is known to be more concentrated due to its higher terpene content. So if you're looking for that extra kick, Charas might just be the answer.
I remember the time when I was trying them out for the first time. Hash was my go-to because of its bold and refined flavour, but smoking Charas felt like a wild ride I wasn't ready for.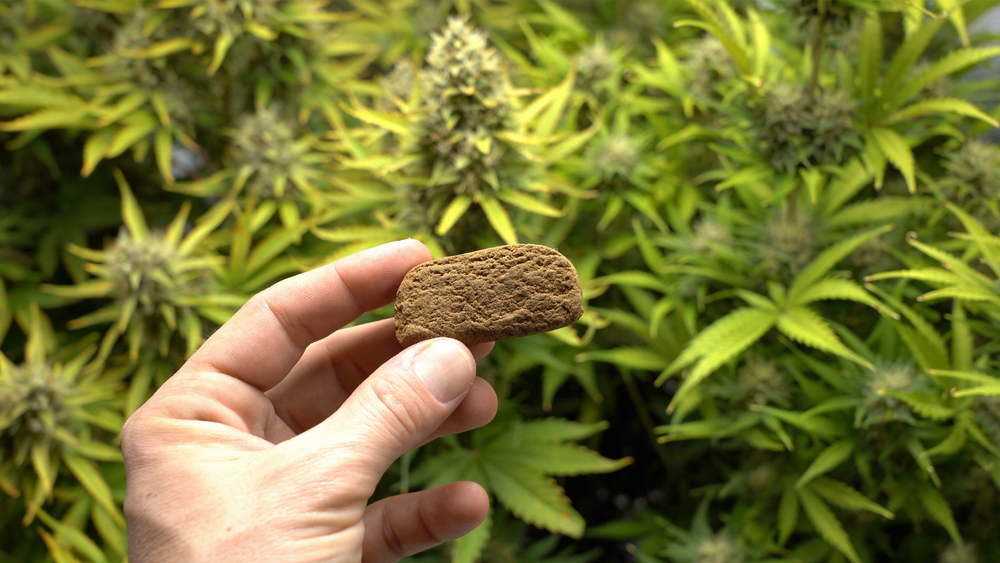 Effects
Hashish tends to send you into this super relaxed and sedative state. It's like all the weight of the world is lifted off your shoulders, and you're just chilling. On the other hand, when you consume Charas, it's more like a jolt of lightning to your system. Suddenly you're full of energy and creativity like you just discovered a whole new level of being.
Now, cannabis is all about finding your groove. It's like music. You have to find your vibe, or results may vary. Quality and personal tolerance also play a huge factor. Believe me; I've had some wild experiences myself. But that's the beauty of it. It's a ride, and you never know where it's gonna take you!
Production Process
If you've ever wondered how Hashish is made, here's the lowdown. Mature cannabis flowers are carefully sifted through a fine sieve or mesh. The collected powder is then moulded by hand into blocks or balls and dried. And you have Hash!
On the other hand, the charas production process is a little different. You have to rub fresh marijuana buds between your hands (like you're trying to warm them up on a cold winter's day). You'll soon have a thick black paste that can be moulded into balls or blocks and dried for future use.
Consumption
When consumed, both will give you a similar psychoactive effect as smoking bud or munching on edibles. But there's a bit of a learning curve: Hash is often smoked in a pipe, joint, or bong like regular bud, while Charas can be more tricky to burn due to its high moisture content. So it's more consumed orally.
Both products tend to produce an uplifting and euphoric effect, although the intensity of the experience varies depending on the strain and dosage.
Legal status
Let's talk about the legal status of Hashish and Charas around the globe. Well, it's all over the map! In some countries, cannabis is totally illegal or so tightly regulated that legally getting your hands on this stuff is about as easy as walking a tightrope. But then you have countries like India, Nepal, and Pakistan, where it's been cultivated for centuries for religious purposes, yet using it can still land you in hot water with the law.
Now, the United Kingdom, Canada, and several states in the US are starting to legalize cannabis for both medical and recreational purposes. The times are changing. Other countries are becoming okay with it. Perhaps, one day soon, we'll all be able to blaze up legally!
Before you get too excited, let's not forget that some potential risks are associated with consuming these products. That's why buying from a trustworthy source and researching before indulging is essential. Speaking from personal experience, it's always better to be safe than sorry, especially when it comes to mind-altering substances.
Impact of Hash and Charas on Culture and Society
Hash and Charas aren't as bad as people make them out to be. In fact, they've positively impacted culture and society over time. It all started in certain cultures, and now it's just everywhere, influencing art, music, and literature.
Culture
Hash and Charas have been integral to various communities for centuries. It's not just about the aesthetics but also about the message. Do you know Bob Dylan, Jimi Hendrix, and Beatles were all fans of hash, which helped them in their creative process? That's true!
Hash and Charas have played a critical role in the religious traditions of many cultures. Practices like using Hashish to go into a trance-like state have been going on in Hinduism and Sufism for centuries.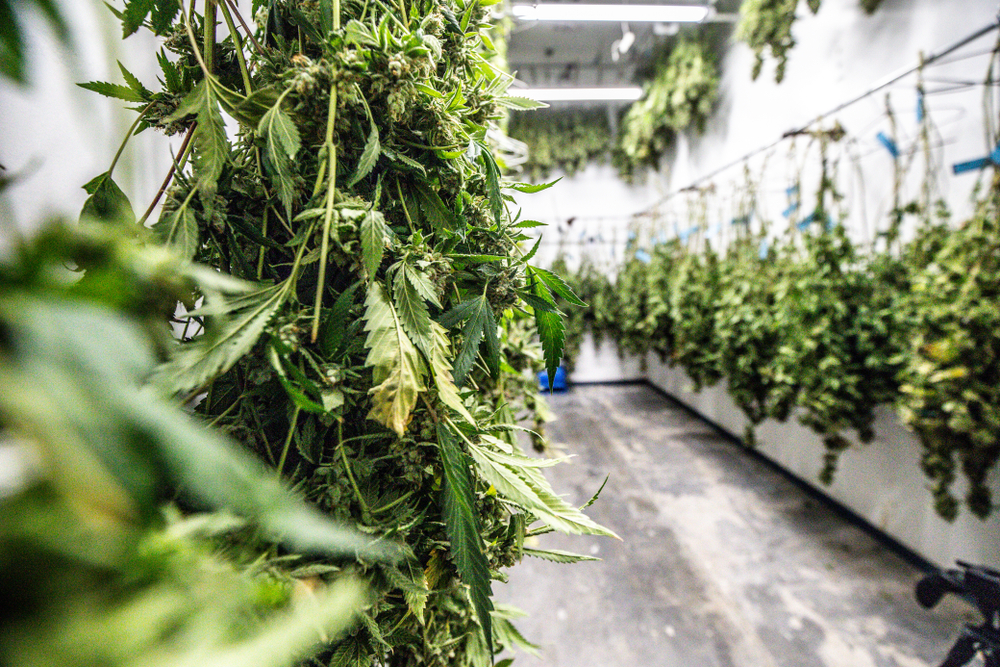 Society
Hashish has been around for centuries. Different cultures have used it for various reasons, from getting spiritual to medical aid and a bit of good old-fashioned fun. Charas, on the other hand, was the go-to choice for the hippies of the 60s and 70s. It may still be frowned upon by some squares, but that hasn't stopped it from shaping modern cannabis products.
Nowadays, even activists and libertarians use it as a symbol of civil liberties. The legalization of marijuana is an ongoing debate in society, and people across the globe are seriously fighting for it.
Literature
Hash and Charas are more than just cultural cornerstones. They've even managed to influence some of our most beloved literary works! C.S. Lewis's Space Trilogy and some of Robert Louis Stevenson's work directly reference Hash. And even Shakespeare supposedly gave subtle nods to Hash usage in his writing. Personally, I had no idea about these literary references until stumbling upon a good old-fashioned joint and reading some old books.
Conclusion
Alright, folks! Time to settle the cannabis debate. Although two variants of the plant are often lumped together, their individual preparation and regional flairs result in distinct differences. It's like Coke versus Pepsi but with a cannabis twist!
While you're delving into the intricacies of these cannabis cousins, don't forget to appreciate their cultural and historical significance. Now, I'm a Hash kind of person. It's like a smooth jazz tune that puts me in the zone. But my buddy? He swears by Charas, claiming it takes him on a wild adventure.
At the end of the day, choosing a favourite smoke is totally down to personal preference. So, grab a seat and enjoy the ride. Just remember – with something this good, there's no way to make a wrong choice.