Table of Contents
Introduction
Cannabichromene, commonly referred to as CBC, is a lesser-known but intriguing cannabinoid found in the cannabis plant. While CBD and THC have received significant attention, CBC has quietly emerged as a compound with unique properties and potential therapeutic applications.
With its non-intoxicating nature and distinct effects, CBC is captivating researchers and cannabis enthusiasts alike. In this introduction, we will explore the fascinating world of CBC, uncovering its distinct characteristics and shedding light on its potential benefits in various areas of health and wellness.
Other important cannabinoids include CBG (cannabigerol), CBN (cannabinol), and CBV (Cannabivarin). These cannabinoids have different properties and potential health benefits, and ongoing research aims to uncover their full potential for medical applications.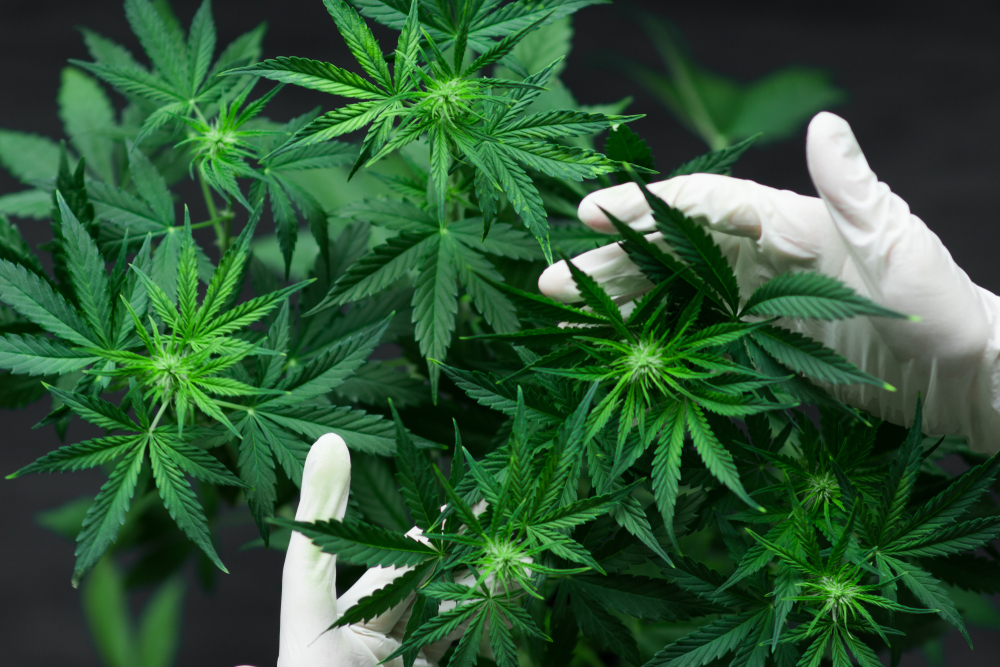 What is CBC? Definition and synthesis of CBC cannabichromene
CBC, short for Cannabichromene, is a phytocannabinoid that belongs to the larger family of cannabinoids found in the cannabis plant. It is one of the numerous compounds present in cannabis, alongside well-known cannabinoids such as THC (tetrahydrocannabinol) and CBD (cannabidiol).
Through enzymatic mechanisms, the cannabis plant produces CBC, primarily in the trichomes, the resinous glands that are located on the surface of the plant's flowers and leaves. The cells in these trichomes that produce cannabinoids transform precursor chemicals into CBC and other cannabinoids.
The synthesis of CBC begins with a precursor molecule called cannabigerol acid (CBGA), which is generated through the action of specific enzymes. Under the influence of another enzyme called CBCA synthase, CBGA is converted into cannabichromenic acid (CBCA). CBCA is the acidic form of CBC and is present in the raw cannabis plant.
The conversion from CBCA to CBC occurs through decarboxylation, a process that involves the removal of a carboxyl group (-COOH) from the molecule. Decarboxylation can be triggered by various factors such as heat or light exposure. Once decarboxylated, CBCA transforms into CBC, which is the active form of the compound.
The exact mechanism of action and synthesis of CBC within the cannabis plant is still an area of ongoing research. Scientists are continually studying the genetic and enzymatic processes involved in cannabinoid biosynthesis to gain a deeper understanding of how CBC and other cannabinoids are produced.
History and Origins of the CBC
In the 1940s and 1950s, researchers began isolating and identifying the primary psychoactive cannabinoid THC (tetrahydrocannabinol) from cannabis. In the 1960s, as scientists delved deeper into the chemical composition of cannabis, they discovered additional cannabinoids, including CBD (cannabidiol).
In 1966, researchers Yehiel Gaoni and Raphael Mechoulam successfully isolated CBC from an Egyptian hashish sample. They described it as a previously unknown cannabinoid. The researchers identified CBC's chemical structure and classified it as a non-psychoactive compound.
The properties of CBC Cannabichromene
Cannabichromene, or CBC, is a fascinating cannabinoid with a wide range of unique properties. One of its notable characteristics is that it is non-psychoactive, meaning it does not produce a high like THC. However, CBC offers numerous potential benefits.
Research suggests that it possesses strong anti-inflammatory effects, making it a promising option for individuals suffering from inflammatory conditions such as arthritis or inflammatory bowel disease. Additionally, CBC has shown potential as an analgesic, offering the possibility of natural pain relief for chronic pain, migraines, and neuropathic pain. Its neuroprotective properties have also caught attention, as studies indicate that CBC may help protect brain cells from damage or degeneration, opening doors for potential therapeutic applications in neurodegenerative diseases like Alzheimer's or multiple sclerosis.
In the realm of mental health, CBC holds promise as well. It may have mood-regulating effects, potentially serving as an anti-depressant or anti-anxiety agent for individuals struggling with these conditions or stress.
Moreover, CBC has exhibited antimicrobial properties, suggesting it could combat bacterial infections and fungal overgrowth. Some early studies even suggest that CBC may have anti-cancer properties, particularly in inhibiting the growth of certain types of cancer cells like breast cancer. This finding sparks excitement for its potential as an adjunct therapy in cancer treatment.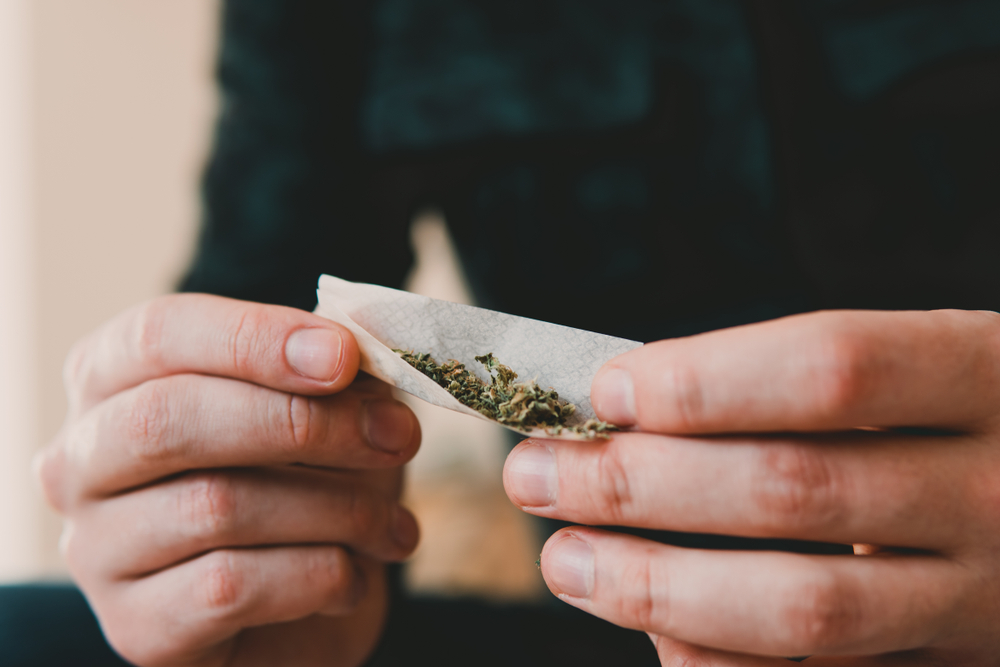 The alleged benefits of CBC (Cannabichromene)
Cannabichromene, or CBC, is believed to offer a range of potential benefits that have garnered attention in the scientific and medical communities. One of the key alleged benefits of CBC is its anti-inflammatory properties, which may help reduce inflammation in the body.
This could have implications for managing conditions such as arthritis or inflammatory bowel disease. Additionally, CBC is said to have analgesic properties, making it a potential natural remedy for pain relief. People claim that it could help alleviate chronic pain, migraines, and neuropathic pain. Another alleged benefit of CBC is its neuroprotective effects. It is believed to protect brain cells from damage or degeneration, potentially offering a new avenue for addressing neurodegenerative diseases like Alzheimer's or multiple sclerosis.
Furthermore, CBC is said to have mood-regulating properties, potentially serving as an anti-depressant or anti-anxiety agent. Some individuals claim that it helps them manage symptoms of depression, anxiety, and stress. While further research is needed to fully understand the extent of these alleged benefits, CBC holds promise as a natural compound with potential therapeutic applications in various areas, including skincare, pain management, and mental well-being.
Exploring Therapeutic Potential
Researchers are currently exploring the potential of CBC (cannabichromene) as an anti-inflammatory agent, aiming to shed light on its properties in reducing inflammation. Through ongoing studies, scientists are investigating how CBC may effectively address conditions characterized by excessive inflammation. This research opens up new avenues for potential therapeutic applications in combating inflammation-related ailments.
There is ongoing research on how CBC affects neurogenesis—the process of producing new neurons—and neuroprotection. Researchers are looking into how CBC affects brain cell growth and preservation, which could have an impact on how neurodegenerative illnesses are treated or managed.
CBC may have intriguing opportunities for enhancing the well-being of those afflicted by these illnesses by promoting brain health. Researchers are interested in CBC due of its analgesic qualities and capacity to reduce pain. They are researching the processes by which CBC affects the body's pain circuits.
Through these studies, researchers want to fully realize CBC's potential as a strong analgesic for treating a range of pain conditions. This study has the potential to provide people seeking pain treatment alternative remedies.
Innovative Applications
CBC is at the forefront of a skincare revolution, captivating researchers who are exploring its potential role in dermatological and cosmetic products. By incorporating CBC into creams, lotions, and serums, is believed to unlock exciting possibilities for addressing a range of skin concerns, including acne, redness, and irritation. The unique properties of CBC offer promise in promoting healthier and more balanced skin, revolutionizing the way we care for our skin.
The potential of CBC in the treatment of gastrointestinal problems is unexplored in the field of medicine. To learn more about CBC's potential as a treatment for illnesses including inflammatory bowel disease, irritable bowel syndrome, and other gastrointestinal disorders, researchers are exploring how it interacts with the digestive tract.
There is now optimism where there was once doubt thanks to this investigation, which holds the prospect of innovative methods for controlling and enhancing the well-being of people suffering from these conditions.
The effect of CBC on bone health and its ability to combat osteoporosis are intriguing aspects as well. Researchers are rigorously examining how CBC may affect bone strength and density, offering possible advantages for people who are susceptible to osteoporosis and associated diseases. By revealing how effective CBC is at improving bone health, we can open up new avenues for treating and preventing bone-related illnesses, which will help us find creative solutions in this area.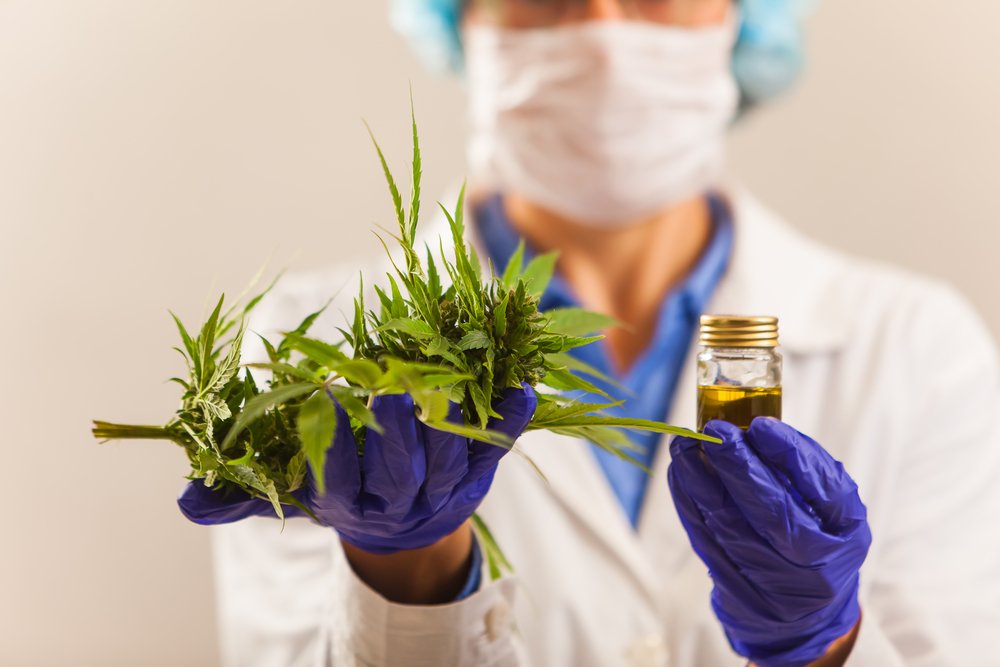 CBC in the Spotlight: Promising Research and Emerging Findings
CBC and Cancer: The potential of CBC (cannabichromene) in combating tumor growth has become a topic of great interest among researchers. They are delving into how CBC interacts with cancer cells and the body's natural defense mechanisms. Preliminary studies have shown promising signs of CBC exhibiting anti-cancer properties, leading to an intense investigation into its potential therapeutic applications in cancer treatment and management. By gaining a better understanding of CBC's role in cancer, there is hope for uncovering novel strategies to combat this complex disease.
Novel Horizons: The exploration of CBC's role in metabolic disorders and weight management has opened up new and exciting possibilities in scientific research. Scientists are actively studying how CBC influences metabolic processes and its interaction with the body's mechanisms involved in energy balance and weight regulation. Early research suggests that CBC may have the potential to modulate appetite, lipid metabolism, and insulin sensitivity, presenting new avenues for addressing metabolic disorders and weight-related health concerns. This innovative exploration of CBC offers fresh approaches to managing these conditions.
Exciting Discoveries: Researchers are intrigued by the impact of CBC on epilepsy and seizure disorders, leading to the discovery of alternative treatment possibilities. Ongoing studies aim to elucidate how CBC interacts with the brain's electrical activity and the endocannabinoid system, which plays a crucial role in controlling seizures. Early findings indicate that CBC may possess anti-convulsant properties, raising hopes for it to become a potential therapeutic option for individuals with epilepsy and seizure disorders. These exciting discoveries lay the groundwork for further investigation and potentially offer new avenues for managing these challenging neurological conditions.
Challenges and Opportunities
Overcoming obstacles: The field of CBC (cannabichromene) research and development faces certain limitations that need to be addressed. These obstacles include the scarcity of comprehensive studies and clinical trials exploring CBC's potential, as well as the need for a deeper understanding of its mechanisms of action.
Additionally, the complex nature of cannabis research and the associated legal and social challenges can impede progress. However, by recognizing these obstacles and actively working to overcome them, the scientific community can unlock the full potential of CBC and its applications in various fields.
Collaborative efforts: To achieve a comprehensive understanding of CBC, interdisciplinary collaboration is crucial. Encouraging collaboration between researchers, scientists, healthcare professionals, and industry experts can foster a synergistic exchange of knowledge and expertise. By pooling resources and expertise from different disciplines, researchers can address the multifaceted aspects of CBC, including its pharmacology, efficacy, safety, and potential interactions with other compounds. Such collaborative efforts can accelerate research progress and facilitate the development of evidence-based approaches to leverage CBC's therapeutic potential.
Navigating regulations: The regulatory landscape surrounding CBC poses both challenges and opportunities. As with any cannabinoid, navigating regulations is crucial for ensuring safety, efficacy, and quality control. Developing a balanced regulatory framework that enables scientific research while safeguarding public health is essential.
Clear guidelines, standardized protocols, and appropriate oversight can provide a framework for responsible research and the development of safe and effective CBC-based products. By establishing a supportive regulatory environment, researchers and industry stakeholders can navigate the challenges and seize the opportunities presented by CBC, ultimately benefiting patients and consumers alike.
Conclusion
In conclusion, CBC (cannabichromene) shows promise as a versatile cannabinoid with therapeutic potential. Extensive research has revealed its various properties and mechanisms of action, making it applicable to numerous health conditions. From anti-inflammatory effects to brain health, pain management, and mood regulation, CBC demonstrates its value in healthcare.
It interacts with the endocannabinoid system, modulating physiological processes and highlighting its complexity. Its anti-inflammatory properties have potential in managing chronic health conditions. CBC's neuroprotective effects make it relevant in neurodegenerative disorders. Its analgesic properties offer an alternative to pain management.
Mood regulation and anxiety management benefits mental well-being. Research limitations and regulatory challenges need addressing. Collaboration can harness CBC's potential. Rigorous scientific investigation is crucial for unlocking its therapeutic potential and revolutionizing healthcare. CBC deserves further attention and research for its promising applications across various health conditions, offering hope for alternative treatments and enhancing well-being.