Overall, this article aims to provide a comprehensive overview of CBD drug interactions and the precautions that should be taken when using CBD with other medications. By providing detailed information on the mechanisms of CBD drug interactions, drugs that should not be taken with CBD, precautions for using CBD with medications, and who is most at risk for CBD interactions, this article will help readers make informed decisions about CBD use and minimize the risks of potential drug interactions.
Table of Contents
Introduction
CBD, a natural element derived from cannabis plants, has taken the spotlight for its promising therapeutic capabilities in managing issues such as insomnia, chronic pain, epilepsy and even anxiety. As a result, there has been a surge in the availability of CBD products in the market. Although CBD is widely viewed as secure, there are increasing worries about the possible repercussions of its interactions with various medications.
CBD and Drug Interactions: Mechanisms and Risks
Interaction is possible because CBD is metabolised by enzymes in the liver. Cannabidiol is said to be a stronger 'competitive' inhibitor than other substances, with the result that the action of liver enzymes is focused on CBD metabolism. The result is that the metabolisation of other drugs taken is prevented and therefore not disposed of by the body. A slower metabolisation of the drug results in a higher concentration of the substance in the blood, which can lead to unwanted effects.
The interaction between CBD and other drugs depends on:
– CBD dosage. There is currently no fixed dosage that indicates at what point CBD does not interact with other drugs
– Mode of intake of CBD. Attention must be paid to how it is taken: inhaled CBD is not metabolised by the liver and enters directly through the lungs, and this also applies to products applied to the skin. The opposite is true for products taken orally, such as tablets and oils, which are metabolised in the liver.
– When taking CBD. The possibility of CBD interacting with drugs increases if they are taken at the same time. In such cases, one must take into account how quickly the drug used is metabolised and disposed of by the body.
CBD has the potential to alter how the body's Cytochrome P450 enzymes operate, which are responsible for metabolizing various pharmaceuticals. When in contact with these enzymes, CBD can either slow down or accelerate a drug's metabolism and have an effect on its potency and toxicity rates.For drugs that share the same metabolic pathways as CBD, there is a heightened risk for drug interactions. Furthermore, since CBD and other medications may have overlapping side effects, users should be extra cautious to avoid any unfavorable reactions.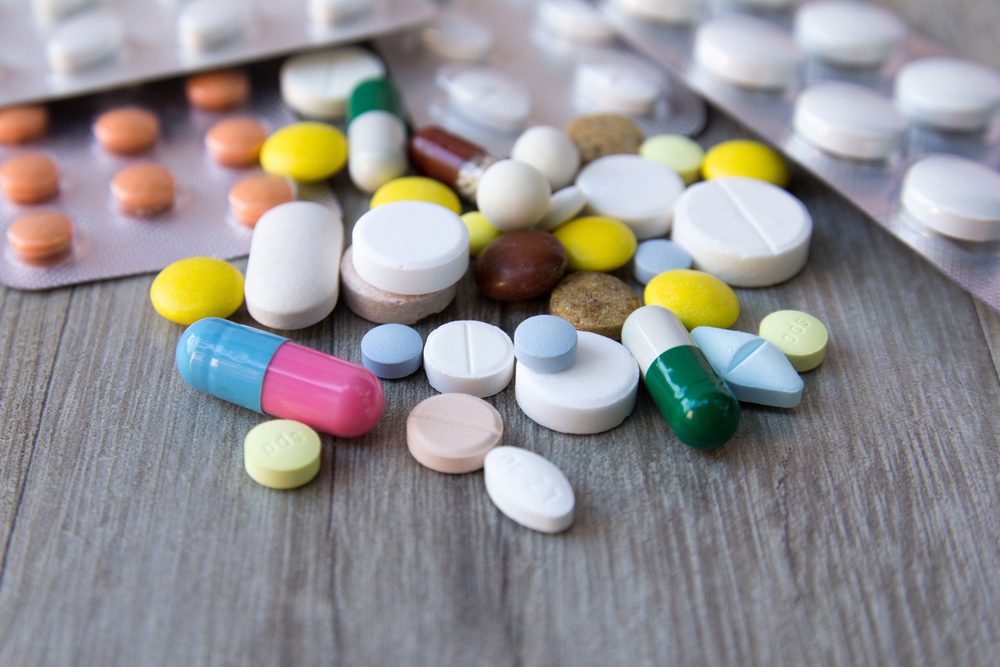 Drugs That Should Not Be Taken with CBD
To avoid potentially life-threatening interactions, it is strongly advised to steer clear of certain drug classes when consuming CBD. Let's see them together.
Antiepileptic drugs
CBD may interact with antiepileptic drugs and cause increased or decreased blood levels of these medications. If you plan to use CBD, your healthcare provider may need to adjust the dosage for optimal effectiveness
Antidepressants
If you are considering using CBD to manage depression or another mental health issue, make sure to speak with your healthcare provider first. These medications can interact with antidepressants and change the amount of medication in a person's body. Your doctor may need to look into adjusting your dosage if they approve taking CBD alongside any other drugs. For more information click here.
Benzodiazepines
If you are on benzodiazepines, CBD could potentially interfere with their effectiveness. As such, your healthcare provider may need to adjust dosages depending if and when you decide to utilize CBD for relief from anxiety, insomnia or other conditions. Be sure to consult a professional before taking any medications alongside of CBD so that the best possible result may be achieved. For more information click here.
Opioid analgesics
These medications are used to treat pain. If you are using opioid analgesics and plan to take CBD, it is important to be aware that the two may interact with one another. Your healthcare provider may need to adjust your dosage accordingly in order to ensure optimal results.
Blood thinners
These medications are used to prevent blood clots. CBD may interact with blood thinners and cause increased or decreased blood levels of these medications. If you are planning to use CBD, it is important for your healthcare provider to adjust the dosage appropriately.
Immunosuppressants
If you have undergone organ transplant surgery or suffer from an autoimmune disorder, these medications may be prescribed to help prevent rejection and treat your condition. However, CBD use can influence the effectiveness of such medication as it could either raise or lower blood levels. To ensure optimal results, you should always let your healthcare provider know if you are using CBD products so they can adjust dosage accordingly.
Proton pump inhibitors
If you are taking medication to treat gastroesophageal reflux disease (GERD) or other conditions, be aware that CBD may interact with your proton pump inhibitors and cause changes in the blood levels of these medications. To ensure no adverse effects, it is best to consult with a healthcare provider before adding CBD into your routine. They might need to adjust your dosage accordingly if they approve its use.
Certain antimicrobials
These medications are used to treat bacterial infections. If you're planning on adding CBD to your daily routine, it's important to be aware that it can interact with certain antibiotics and influence their concentration in the bloodstream. As such, speak with your healthcare provider about adjusting dosages if necessary for maximum safety and efficacy.
Blood pressure medications
Studies have revealed that taking CBD alongside select types of blood pressure medications, particularly those metabolized by the same liver enzymes as CBD, should be avoided. These medicines contain calcium channel blockers, beta-blockers and angiotensin II receptor blockers.
When combined with CBD, these medications may not break down as efficiently in the body. This can result in a higher concentration of medication levels within the bloodstream, possibly raising your risk for adverse reactions like dizziness, lightheadedness and even fainting spells..
It is noteworthy that not all blood pressure medications have potential interactions with CBD, and the impact can vary depending on an individual's medication regimen. Nonetheless, if you are taking a drug to manage your hypertension and plan to start using CBD oil, it is crucial to speak with your healthcare expert first before proceeding in order to guarantee that it won't put your health at risk.
Herbal and dietary supplements
Cannabidiol can potentially decrease the effectiveness of multiple supplements, including St. John's Wort – a widely-used herb to improve one's mood – and medications such as antidepressants and birth control pills when taken simultaneously. Thus, it is important to be mindful of these types of interactions while considering herbal or dietary supplements involving CBD.
Precautions for Using CBD with Medications
Before beginning to use CBD, it is absolutely essential that you confer with your healthcare provider. This way, they can provide you with an informed opinion on the potential advantages and disadvantages of utilizing this product in conjunction with any existing medications., as well as recommend appropriate dosage adjustments. Informing your healthcare provider about any medications and supplements you are taking is highly important, as they may interact with CBD.
To avoid interactions and unwanted side effects, your healthcare provider can help you find the perfect amount of CBD to combine with any other medications. Sticking to their suggested amounts is imperative; do not exceed them in any case. Doing so may put you at risk for adverse reactions or drug interference.
It is essential to watch for any potential side effects and drug interactions when using CBD with medications. Generally, fatigue, nausea, and irritability are the most common undesirable reactions that may coincide with the adverse effects of other medicines. If you notice any unwanted change in medication efficacy or side effects whatsoever, reach out to your healthcare provider straight away!
Who is at Risk for CBD Interactions?
Certain populations are at a higher risk for CBD interactions, including older adults, people taking multiple medications, and people with liver or kidney disease. These populations should be particularly cautious when using CBD and consult with their healthcare provider before starting CBD use.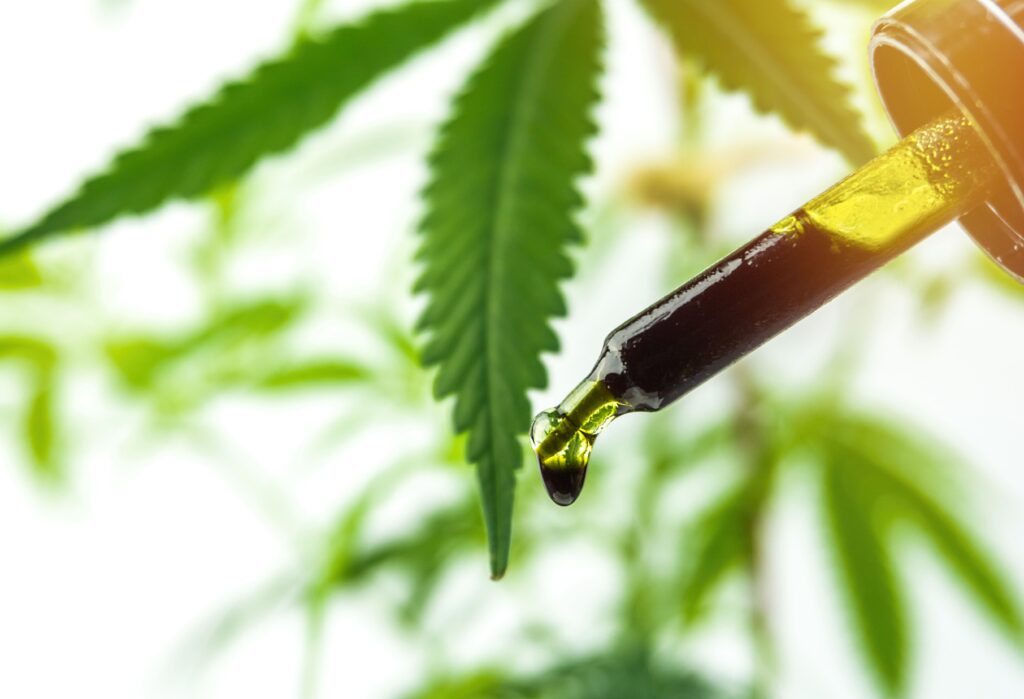 CBD oil: possible side effects
Taking CBD oil does not pose a serious health risk, but one must still consider the possibility of negative effects. Possible side effects that taking CBD oil may cause include:
– dry mouth. CBD oil interacts with the salivary glands, affecting saliva production.
– Dizziness. Another effect is the lowering of blood pressure, which can lead to dizziness, especially for those suffering from low blood pressure
– Diarrhoea. CBD may cause stomach upset; this effect may occur in more sensitive persons.
– Drowsiness. CBD oil may cause drowsiness or fatigue, especially if high amounts are taken.
Although there are contraindications when it comes to taking CBD, it remains a safe substance that is well tolerated by the body.
CBD and the cytochrome P-450 enzyme system
As mentioned above, the body metabolises substances via enzymes in the liver, in particular the cytochrome P-450 enzyme system, which breaks down substances into simple molecules that are then used within the body. One of the effects of CBD is to render this system ineffective. Since most drugs are metabolised by cytochrome P-450, CBD may interfere with their effects. For instance, patients should pay attention to the interaction CBD might have with the following categories of drugs
– drugs for epileptic attacks
– antidepressants. Although rare interactions between these drugs and CBD have been found, it is best to consult a doctor for advice on the right dose to take.
– anti-flu drugs
– anxiolytics
– anticoagulants
– painkillers
– medicines for drowsiness
– blood pressure medications. CBD is known to affect blood pressure and the heart, so caution is advised when choosing to take it.
– anti-HIV antivirals
– steroids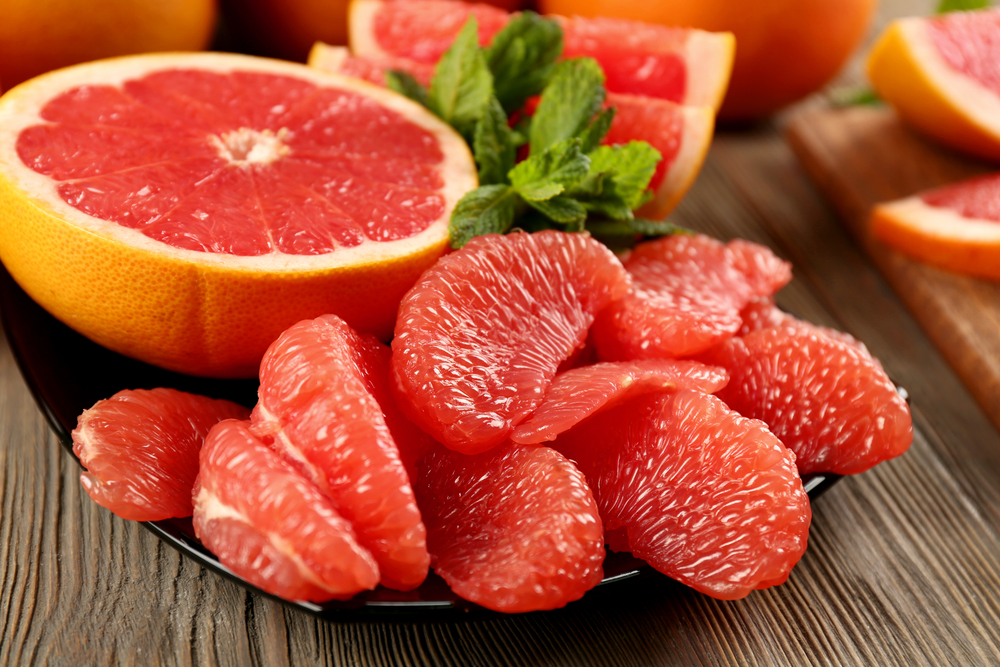 The Grapefruit Test and CBD Drug Interactions
This type of test provides a simple way to find out whether CBD can interfere with the efficacy of certain medications. If your doctor has recommended that you do not take grapefruit to avoid possible side effects, then it is recommended that you do not take CBD either. This is because CBD interacts with other drugs in the same way as grapefruit does, since the substances contained in the fruit are metabolised by the cytochrome-450 enzyme family, just like CBD. The result is that the drugs will not be metabolised properly.
These drugs include antihistamines, antipsychotics, benzodiazepines, calcium channel blockers, HIV antivirals, and statins.
Therefore, to find out if you can take CBD, ask your doctor if eating grapefruit will not have any negative effects while taking the drug.
Conclusions
CBD has become a popular health supplement in recent years, but it is crucial to understand its potential drug interactions and take appropriate precautions. CBD can interact with other medications through the body's Cytochrome P450 enzymes, leading to adverse effects or reduced efficacy. It is crucial to consult with a healthcare provider before using CBD, disclose all medications and supplements, and monitor for potential side effects and drug interactions. Balancing the potential risks and benefits of CBD use is essential, and healthcare providers can help individuals make informed decisions about using CBD with other medications.