When the common person thinks about CBD, they probably think about smoking, vaping, and cooking. Those are all real uses of CBD. You can cook with it, use it in drinks, sauces, and incorporate it in different kinds of foods and liquids. It's also true that the majority of CBD products are for oral consumption. Let's think about tinctures, oils, edibles and of course about cigarettes.
But that's not all! There is another way to consume CBD in town: in cream form, and we are not talking about patisserie cream. We are talking about CBD infused topical products. The health and wellness market has been inundated with an array of CBD creams, and the public loves them. CBD has many good effects on the skin but also on the muscles, and it can be very useful for a lot of pains and conditions. Let's start from the beginning!
What are we talking about when we talk about CBD topicals?
CBD-infused topicals include gels, lotions, salves, and creams, that are applied on the skin for pain relief, on the surface or a bit deeper in muscle tissue. CBD cream, as the name implies, is a cream-based topical that contains CBD. Most beauty creams are generally made up of about half oil and half water. The difference among CBD topicals such as creams, gels ,salves, and lotions really lies in the consistency of the product. What is your favorite kind?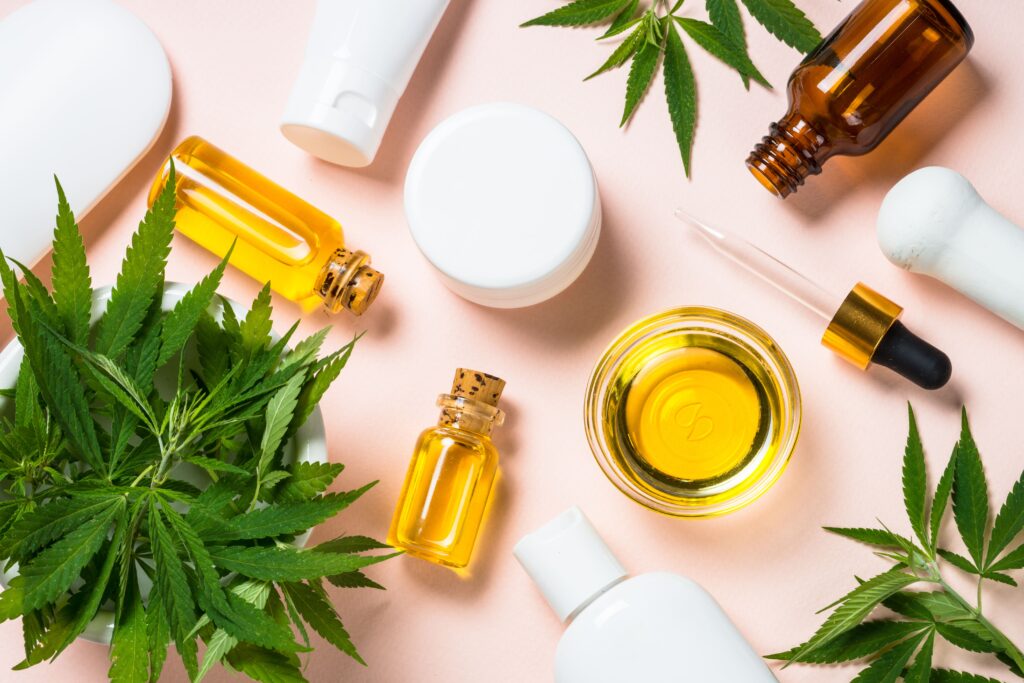 Since creams are thicker, they may be more beneficial for very dry skin. Salves, on the other hand, are made with oil and wax, and without water. Creams may absorb faster than salves, so they may be preferable for muscle pain. Even more effective are the gels. At the end, it's up to your preference and your use. Try different products and then decide which is the perfect one for you. If you need to treat a really bad chronic pain, we suggest you search for higher percentages of CBD.
What is CBD cream used for?
When topicals are applied to the skin, they can potentially benefit not only the surface of the skin, but also below. CBD penetrates both the dermal and subdermal layers of the skin, therefore it can be used to treat a variety of physical symptoms such as the acute joint inflammation caused by arthritis, pain perception in general and inflammation, chronic skin conditions like psoriasis and atopic dermatitis. CBD it's also useful for the treatment of the scars that sometimes come along with this kind of illness.
Can CBD cream help with back-pain?
We are talking about CBD and pain in general. But to be more precise: can CBD cream help with back-pain? The answer is a resounding yes. Dealing with back-pain can be a nightmare, as it can affect different aspects of day to day life. CBD cream can be a solution, even if only momentarily. This product is gaining popularity among users dealing with joint pain, nerve pain and, of course, back-pain. The fact that you apply CBD topicals with some kind of massage can be another good thing about it: massages help the muscles! But you need to be careful, you don't want to cause more damage.
Let's talk advantages:
CBD is scientifically known for reducing pain. It doesn't produce side-effects, especially in cream form. It's absolutely non addictive and it doesn't cause physical dependence. You also need to know that CBD cream, specifically, is perfect for every kind of localized use. Creams and topicals in general are designed to target a specific area in the body (for example, sore muscles, painful knees, inflamed joints, etc). Don't use creams if you are looking for full-body effects.
The skin is a very important organ. If you have sensitive skin or some kind of skin condition, proof your product on a really tiny patch of your body, to see if it irritates it or if it causes some kind of reaction. If you are allergic to something, always check the cream's ingredients and the label for allergens and ask your doctor.
CBD, in cream or topical form, usually doesn't interact with other medicines. Here is what you need to know about that. If you want to be completely sure that it's safe to use for you, ask your doctor and your dermatologist. Ask even your physiotherapist.
An easy confusion
The most important aspect of using CBD cream for back-pain is found in its anti-inflammatory effects. Inflammation is often a side effect of an injury or other medical condition, so it is important to make sure you seek medical care if you think you have something serious going on. CBD cream cures symptoms, not illnesses!