Table of Contents
Introduction
Let's be honest; keeping things fresh and fun between the sheets takes hard work. Leave alone seducing your partner: you've to get your body to cooperate, which can be a hassle in itself. Moreover, stress, exhaustion, and hormonal changes can leave you feeling dull and less than sexy. It becomes critical to reignite the passion in no time!
Not sure where to start? Well, you can try CBD for male impotence. With the help of CBD, good sex can be a stress buster and joy inducer. Sex isn't something you want to let go by the wayside, and that's when CBD can help. Keep reading as we discuss how CBD can help you maintain a healthy sex life.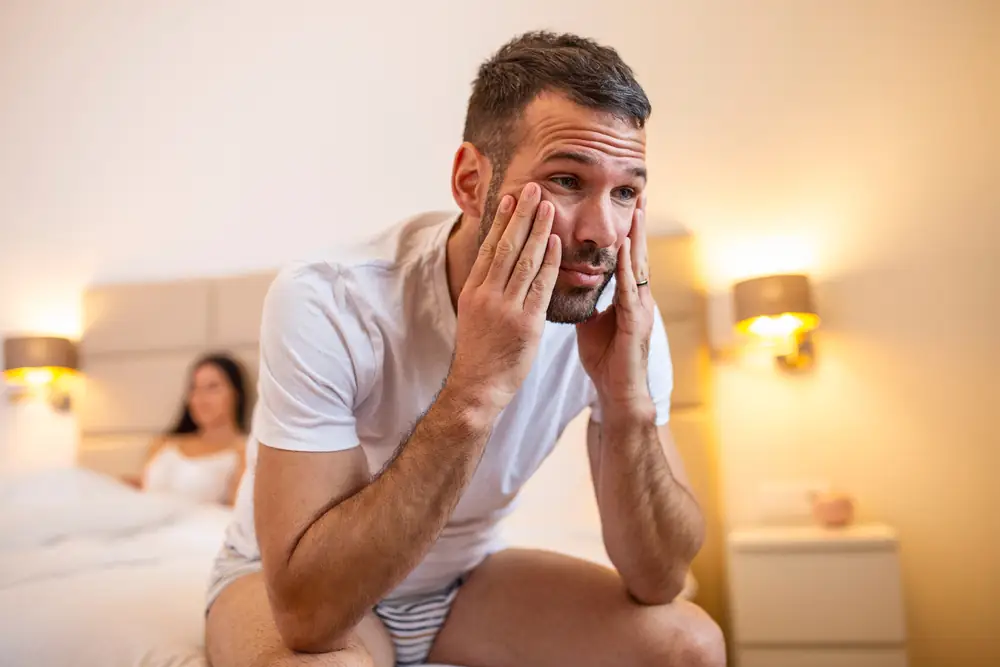 What Is Erectile Dysfunction (ED)?
Male impotence, also known as erectile dysfunction, is the persistent inability to get an erection, not having it last long enough for sex, or being unable to get an erection. It affects as many as 30 million men, although having erection trouble occasionally isn't necessarily a sign of impotence.
As you may know, erectile dysfunction is a cause of stress, affecting self-confidence and contributing to relationship problems for millions of men worldwide.
Having trouble getting or maintaining an erection can also indicate an underlying health problem. It's a good idea to contact a healthcare provider for a diagnosis. Factors (such as a heart condition, diabetes, or high blood pressure) affect your vascular, nervous, and endocrine systems, leading to impotence.
Healthcare professionals classify Erectile Dysfunction into several categories. Vascular erectile dysfunction arises from problems related to the blood vessels. Neurogenic erectile dysfunction comes from problems with the nerves. Hormonal erectile dysfunction results from testosterone deficiency or thyroid issues. Psychological conditions cause psychogenic erectile dysfunction.
The Science Behind CBD for male impotence
An erection starts with sensory and mental stimulation in your brain during sexual arousal. Your nerves release chemicals that send messages to your penis through increased blood flow into the penis. This message tells the spongy muscle tissue of your corpora cavernosa to relax.
Blood will flow into two erection chambers in the penis due to the corpus cavernosum relaxing to become hollow. Once erected, the spongy tissues relax and trap blood under high pressure by several valves, thereby maintaining the erection. The pressure build-up determines how long the chambers make the penis firm.
Once satisfied after an orgasm, a second set of nerve signals reach the penis to stop the erection. The penis relaxes when the muscular tissues in the penis contract, stopping the flow of blood into the penis and back into circulation in the body, thereby bringing down the erection.
During sexual downtime, the penis is soft and limp when you are not aroused. The size of the penis may vary depending on the environment or worry. Nothing to worry about here. It reflects the balance of blood flowing into and from the penis – a sign of healthy erectile function.
Scientists have long known that the brain is the command centre for sexual satisfaction. Yes, CBD is not suitable for curing erectile dysfunction. Still, its interaction with the body's endocannabinoid system (ECS) makes it vital for regulating various physiological processes, including those of a sexual nature.
Now, research provides some tantalizing new clues into the potential health benefits we have missed out on by banning all cannabis products. The ECS comprises cannabinoid receptors, endocannabinoids, and enzymes that influence its functioning. CBD consumed can affect this functioning.
Let's Talk about Sex and CBD
Have you ever had sex? I mean, really had sex? Well, here's something interesting. Despite everything fun going on between your legs, the real action is happening between your ears. That's right, your brain—specifically, the limbic system, where the brain is flooded with a surge of neurochemicals.
The limbic system provides high-level processing of sensory information while regulating emotion and sexual stimulation. Pleasure depends on the release of these chemicals in the brain's cerebrum. It makes the difference between men and women afterglow. Putting it another way, it can also intensify the sexual climax.
Where does Cannabidiol fit into the mix? CBD is the most talked-about, joked-about, thought-about cannabis compound of our time. It offers potential health benefits. CBD has no psychoactive properties, unlike THC, so the law accommodates its many possible medicinal uses.
Now, there is no evidence that CBD can cure male impotence. Scientists are still exploring the potential of CBD in sexual health. Several experts believe CBD can help calm your mind, particularly when considering intimacy before bedtime. Even more, consuming CBD can help relax you as well.
We recommend making a ritual of taking CBD gummies – not only for male impotence but also for good health. Slowly take in the aroma of scents CBD and the feeling of a spoonful of herbal remedy. This alone can help alleviate stress and promote calmness – keeping you at the top of your game.
Studies on CBD for Erectile Dysfunction
While studies on CBD consumption for erectile dysfunction are limited, some studies suggest CBD can benefit normal sexual function. For instance, a study published in the Journal of Sexual Medicine discovered that regular consumption of CBD in both men and women may enhance sexual arousal and satisfaction.
Research on CBD for erectile dysfunction in animals also generated some promising results.
The study that was conducted on rats revealed that CBD could promote erectile function by stimulating and sustaining the flow of blood to the penis. Now hang on. We still have a long way to go to fully understand CBD's effects on male impotence.
Scientists are also considering using CBD to address some known contributors to erectile dysfunction. Researchers are evaluating the effectiveness of CBD to improve reactions to symptoms in people with multiple sclerosis. Though in its preliminary stage, there is hope that CBD can help treat MS symptoms, whose patients develop erectile dysfunction as a side effect of their medication.
Another study from 2021 found that men dealing with anxiety disorders are at risk of experiencing ED. A separate study discovered the antidepressant, antipsychotic, and antiepileptic properties contained in CBD. This proves that CBD can be consumed as a potential treatment to reduce anxiety symptoms, another cause of male impotence.
CBD vs Viagra: What's the Best for You?
"Viagra" and "Erectile Dysfunction" are words you usually hear together. The blue, diamond-shaped pills have long been used to treat male impotence. However, these medications may have side effects and interactions with other medicines. The drug enters your system and works after about an hour.
You usually take it anywhere from 30 minutes to 4 hours before sex. You've got a wider window of time, but you run the risk of failure should you take it at the wrong time. It only works if you're aroused. Some medications are made to work even faster. However, viagra isn't made to work that way and should be swallowed beforehand.
Viagra has long been an effective option to help you achieve and maintain an erection. You take it on an empty stomach and follow the instructions from your provider. Should it backfire and last for over 4 hours, seek medical attention immediately.
CBD gummies, on the flip side, are generally well-tolerated. Its use in other severe medical conditions has seen fewer side effects reported. As always, consult a healthcare professional before changing any prescribed medication or exploring CBD as a remedy for male impotence.
As a rule, you should note that individual responses to CBD may vary. Finding the optimal dosage and delivery method for your needs will take some time. Always go with high-quality products from reputable brands to ensure you get the CBD nutrients stated on the label.
CBD is easily ingested and absorbed by the body. Plus, CBD-infused gummies are becoming popular because of their convenience and delicious taste. Some brands offer specialized CBD gummies for erectile dysfunction. These supplements are formulated with additional ingredients like L-arginine to support sexual health.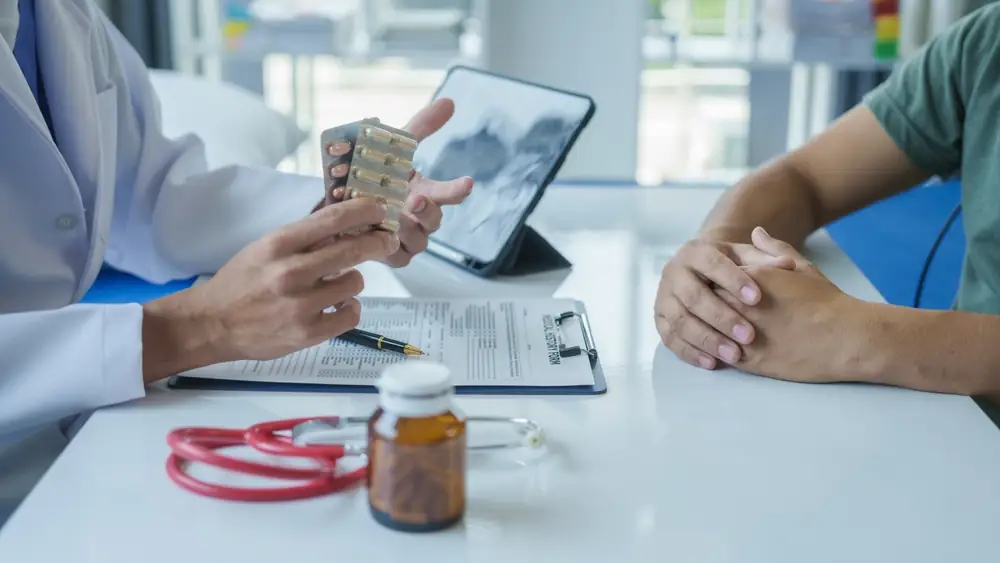 Taking CBD for Maximum Effectiveness
They say good things come to those who wait. The health benefits of taking CBD are no exception — usually not apparent overnight. It is advisable to start with a low dosage and gradually increase as needed. Take it sublingually or mixed with food and beverages – however you like it.
When it comes to taking CBD for male impotence, oils are an excellent option for those who want a faster absorption rate. Hempati oils are a perfect choice for those looking to improve their sex life. These oils are infused with a blend of CBD and other natural ingredients specifically designed to improve blood flow and enhance sexual arousal.
There is no standard recommendation on how much CBD you should take. However, you should follow some basic guidelines to help you absorb the right amount of CBD compounds for your body. CBD gummies offer a convenient and discreet option, allowing for precise dosing.
To get the desired results, you need consistency. Taking one CBD capsule at least once daily maximized the intake of essential properties for reversing erectile dysfunction. Studies have proven that long-term daily CBD use is safer than consuming Viagra.
Remember that CBD has some potential side effects and precautions for male impotence. Yes, CBD is generally well-tolerated in most individuals. However, some people may experience mild side effects, including dry mouth, drowsiness, or changes in appetite.
In that case, always purchase CBD products from a reputable source. The last thing you want is to be consuming contaminants. Contact a healthcare professional first, particularly if you have underlying health conditions or are taking medications that may interact with CBD.
Conclusion
With male impotence, what you eat becomes more important than ever. CBD provokes the desire without sacrificing performance. While it is still early, it's clear that CBD is good for male sexual health and performance.