Table of Contents
Introduction
Cannabicyclol, or CBL, stands out as a fascinating and lesser-known cannabinoid within the vast realm of cannabis compounds. While cannabinoids like THC and CBD have stolen the spotlight, CBL quietly holds its own allure. CBL was discovered years ago but has recently piqued the interest of researchers and enthusiasts alike.
What sets CBL apart is its unique chemical structure, distinct from other cannabinoids, giving it a distinct identity and potential properties. As the scientific community delves deeper into understanding CBL, its promising therapeutic applications and impact on the body's endocannabinoid system are beginning to surface. With its growing recognition, CBL may just be the next cannabinoid to revolutionize the cannabis industry.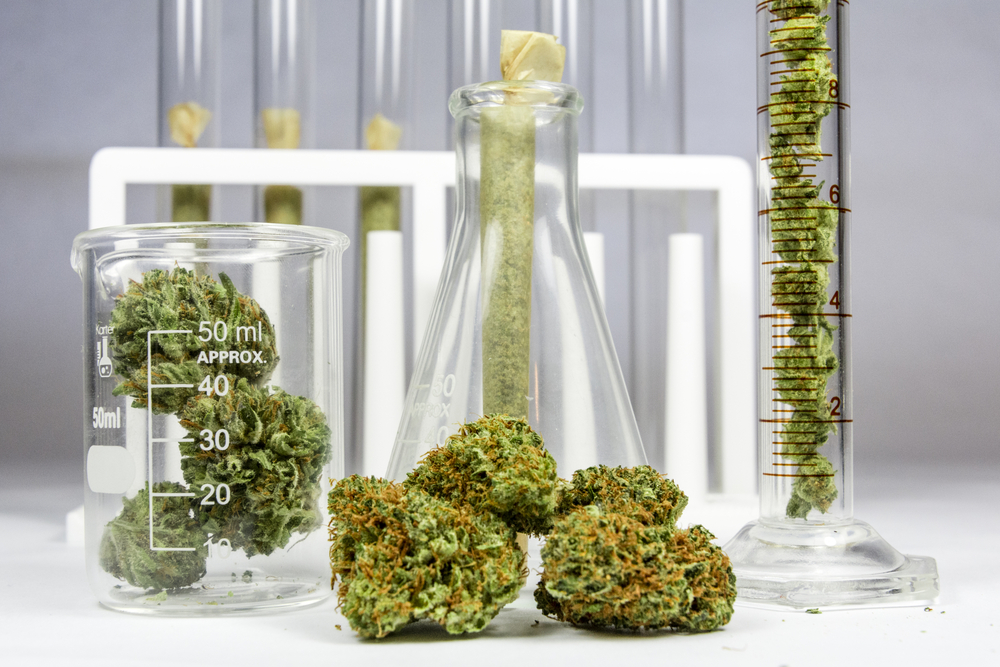 Definition and significance of CBL (Cannabicyclol)
Cannabicyclol, commonly known as CBL, is a cannabinoid that belongs to the cannabis plant family. It is derived from the same precursor molecule as THC and CBD but has its own unique chemical structure. Unlike some of its more well-known counterparts, CBL is not psychoactive, meaning it does not produce the intoxicating effects typically associated with cannabis consumption. While research on CBL is still in its early stages, its significance lies in its potential therapeutic properties.
Preliminary studies suggest that CBL may possess anti-inflammatory and anti-convulsant properties, making it a subject of interest for researchers exploring alternative treatments for various health conditions. As our understanding of CBL continues to evolve, it holds promise as a valuable addition to the diverse array of cannabinoids and their potential applications in the fields of medicine and wellness.
Brief overview of its unique properties
In contrast to THC, the primary psychoactive ingredient in cannabis, cannabicyclol (CBL) is a non-psychoactive substance. CBL is appealing to individuals looking for the possible therapeutic benefits of cannabinoids without the mind-altering effects since, unlike THC, it does not cause intoxication.
Under particular circumstances, cannabichromene (CBC) or cannabidiol (CBD) degrades into CBL, which has a special chemical structure. Its unique characteristics and potential physiological consequences are due in part to this particular arrangement of atoms. Although there is little research on CBL, current interest has piqued academics' interests, prompting more investigation to find its potential benefits.
Initial research on CBL suggests that it may have anti-inflammatory qualities, making it an intriguing topic for further. A number of medical diseases are impacted by inflammation, therefore the possible anti-inflammatory properties of CBL offer researchers an exciting new direction.
Additionally, some studies suggest that CBL may have anti-convulsant effects, which suggests that it may be able to lessen or manage seizures. Due to this discovery, researchers are now looking into CBL as a potential alternative therapy for epilepsy and other seizure disorders.
CBL interacts with the body's endocannabinoid system (ECS) in a manner similar to other cannabinoids. CBL exerts its effects through affecting the activity of ECS receptors, which control processes like pain perception, mood, and immunological response.
The special qualities of CBL make it a strong candidate for possible therapeutic uses, even though additional research is required. Its non-psychoactive characteristics, potential for reducing inflammation, and anti-convulsant properties open the door to investigating its usage in treating ailments like chronic pain, epilepsy, and inflammatory illnesses.
Discovery and Extraction
The discovery of Cannabicyclol (CBL) can be attributed to early investigations into the chemistry of cannabis. It was first identified in the 1960s during studies focused on the degradation of other cannabinoids. Researchers observed that under certain conditions, cannabichromene (CBC) or cannabidiol (CBD) molecules could transform into CBL.
Extraction of CBL involves specific methods to isolate and concentrate the compound from cannabis plant material. Typically, it requires specialized laboratory techniques and equipment. Various extraction methods such as solvent-based extraction, supercritical CO2 extraction, or chromatography can be employed to obtain CBL from cannabis plants.
However, it's worth mentioning that CBL is generally present in cannabis in relatively low concentrations compared to other cannabinoids, which adds to the challenges of its extraction and isolation. This limited availability of CBL in natural sources contributes to the scarcity of research and commercial products focused specifically on CBL.
As interest in CBL continues to grow, researchers and manufacturers are exploring innovative extraction techniques and genetic manipulation of cannabis strains to enhance CBL content. These advancements aim to increase the availability of CBL and further facilitate research into its unique properties and potential applications.
Methods and sources of CBL extraction
-Methods of Extraction:
There are several methods used for extracting CBL and other cannabinoids from cannabis plant material. One common approach is solvent-based extraction, which involves using solvents such as ethanol or hydrocarbons to dissolve the desired compounds. The cannabis plant material is soaked or mixed with the solvent, allowing it to extract the cannabinoids. The solvent is then evaporated, leaving behind a concentrated extract that includes CBL.
Another extraction method is supercritical CO2 extraction. This technique utilizes carbon dioxide in its supercritical state, where it exhibits the properties of both a gas and a liquid. Under specific temperature and pressure conditions, CO2 acts as a solvent to extract cannabinoids from the plant material. This method offers precise control over the extraction process, resulting in a high-quality extract that can contain CBL.
Chromatography, particularly high-performance liquid chromatography (HPLC), is another technique used to extract and isolate individual cannabinoids, including CBL, from a cannabis extract. Chromatographic methods separate the different components of a mixture based on their chemical properties. By utilizing HPLC, it becomes possible to specifically extract CBL, ensuring a pure and concentrated form of the compound.
These extraction methods play a crucial role in obtaining CBL and other cannabinoids from the cannabis plant for further research, analysis, and potential therapeutic applications.
-Sources of CBL:
Although it's crucial to remember that CBL is normally present in very low amounts compared to other cannabinoids, cannabis plants are the main source of CBL. Due to the difficulty in extracting and isolating CBL due to its rarity, it is less commercially feasible than other cannabinoids.
To enhance the supply of CBL, however, scientists and breeders are actively investigating genetic alteration strategies. They seek to increase the production of CBL within cannabis plants by genetic engineering techniques or the selective breeding of cannabis strains with increased CBL content.
CBL can be made from cannabis plants directly, but it can also be made by degrading other cannabinoids like cannabichromene (CBC) or cannabidiol (CBD). Molecules of CBC or CBD can spontaneously change into CBL under appropriate circumstances, offering a different approach to getting the substance. This degrading method provides a different way to obtain CBL and advances knowledge of and prospective applications for this cannabinoid.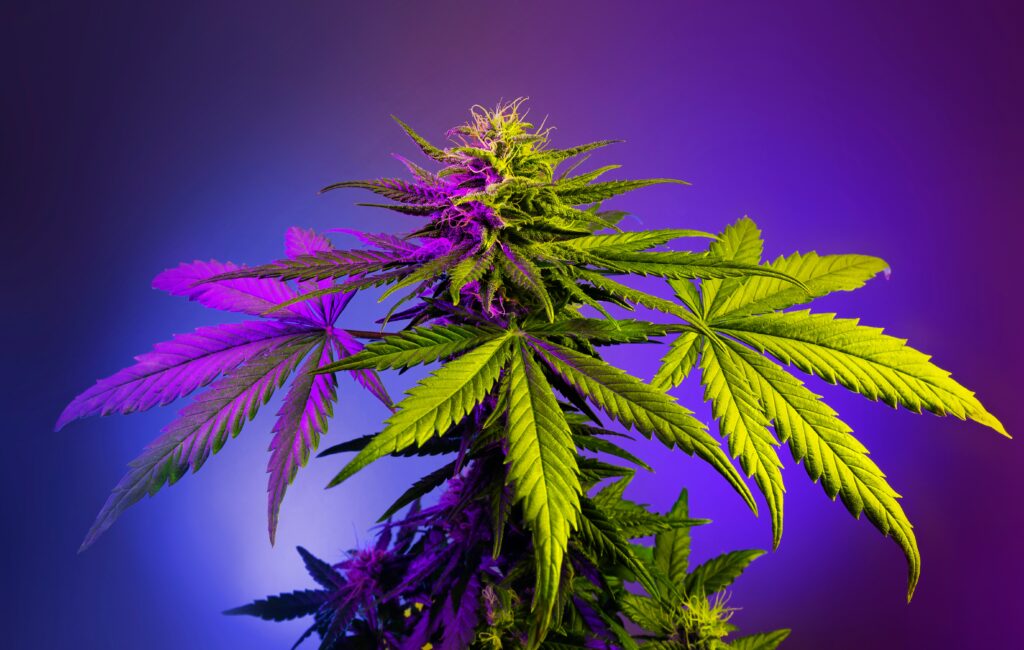 Unconventional Cannabinoid
Unconventional cannabinoids refer to lesser-known or less-studied compounds found in the cannabis plant that have unique properties and effects. While cannabinoids like THC and CBD have garnered significant attention, unconventional cannabinoids, such as Cannabicyclol (CBL), offer intriguing possibilities for exploration.
These compounds often possess distinct chemical structures and may have different physiological effects compared to the more widely recognized cannabinoids. Research into unconventional cannabinoids is still in its early stages, but they hold potential for uncovering novel therapeutic applications and expanding our understanding of the complex interactions between cannabinoids and the human body.
An interesting fact about Cannabicyclol (CBL), an unconventional cannabinoid, is that it is non-psychoactive, meaning it does not produce the intoxicating effects commonly associated with cannabis consumption. This sets CBL apart from other well-known cannabinoids like THC, opening doors for potential therapeutic applications without the mind-altering effects.
Highlighting CBL's distinct chemical structure
Cannabicyclol (CBL) stands out among cannabinoids due to its unique bicyclic ring structure, which consists of two fused rings. This distinct shape and arrangement of atoms differentiate CBL from other cannabinoids, giving it its own identity. One notable characteristic of CBL is the absence of a double bond in its structure, setting it apart from many other cannabinoids. This lack of a double bond influences its chemical properties and potential effects on the body's receptors.
CBL often arises as an oxidation product of other cannabinoids, such as cannabichromene (CBC) or cannabidiol (CBD). Through a chemical process called cyclization, these cannabinoids can convert into CBL, adding to the diversity of cannabinoids found in cannabis. Moreover, CBL demonstrates relatively high stability compared to some other cannabinoids. Its unique chemical structure contributes to its resistance to degradation under specific conditions, allowing it to maintain its form and properties over time.
Due to its distinct chemical structure, CBL may exhibit different physicochemical properties compared to other cannabinoids. These properties encompass factors such as solubility, stability, and interaction with various biological systems. The unique ring structure and lack of a double bond in CBL contribute to its intriguing characteristics, making it an area of interest for researchers exploring the diverse world of cannabinoids.
Contrasting CBL with other well-known cannabinoids
Cannabicyclol (CBL) stands apart from THC and other well-known cannabinoids in several ways. Unlike THC, which is highly psychoactive and responsible for the intoxicating effects of cannabis, CBL is non-psychoactive. This means that consuming CBL does not induce the mind-altering "high" commonly associated with THC.
Comparing CBL to other cannabinoids like THC, CBD, and CBG reveals that it has a distinctive molecular structure. Its unique characteristics and possible impacts are a result of its distinctive atom arrangement and lack of a double bond. Similar to other cannabinoids, CBL engages cannabinoid receptors when it interacts with the body's endocannabinoid system (ECS). However, because of its unique chemical composition, it might interact with these receptors differently, thereby producing various physiological effects.
Compared to other cannabinoids, CBL is often present in cannabis plants at lower amounts.
This restricted presence makes it less common in different cannabis strains and creates difficulties for CBL extraction and research. Because of this, our knowledge of CBL is still in its infancy, and much more research is necessary to properly grasp its characteristics and impacts.
While the therapeutic potential of THC, CBD, and other cannabinoids is well known, CBL is still being studied. CBL may have anti-inflammatory and anti-convulsant characteristics, opening up potential medicinal uses, according to an early study. To learn about CBL's broad range of therapeutic possibilities, more research is necessary.
Overall, CBL's non-psychoactive status, distinct chemical composition, low concentration in cannabis, and current research all add to its fascinating properties and therapeutic potential.
By contrasting CBL with other well-known cannabinoids, we can better understand its unique characteristics, potential benefits, and areas for future research. As more studies are conducted, we will gain a clearer picture of how CBL differs from other cannabinoids and its role in the broader landscape of cannabis compounds.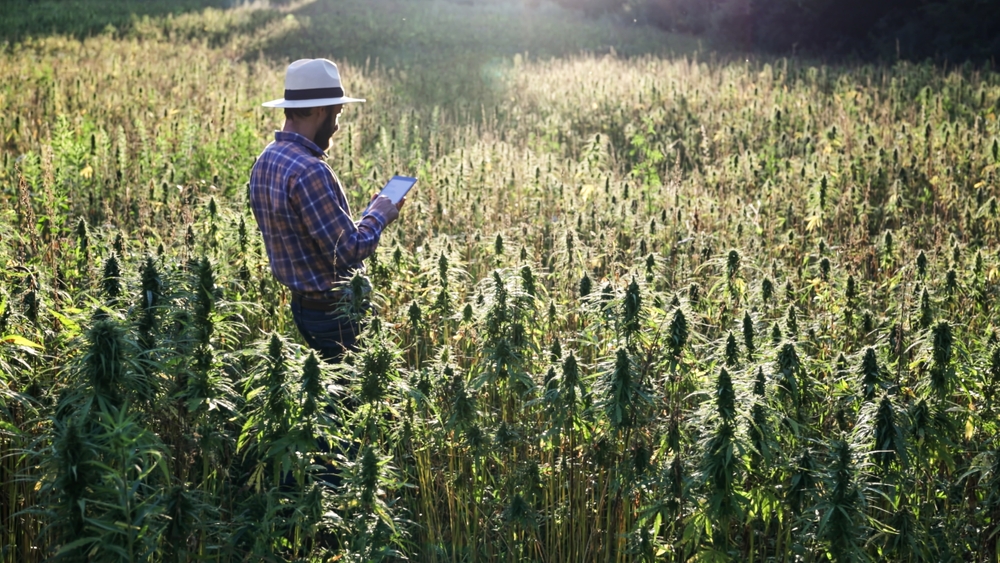 Potential Medical Applications
Cannabicyclol (CBL) exhibits a range of potential therapeutic applications based on early research findings. One area of interest is its potential anti-inflammatory properties, as preliminary studies have shown its ability to reduce inflammation in various models. This makes CBL a promising candidate for conditions characterized by excessive inflammation, such as inflammatory bowel disease, arthritis, and neuroinflammatory disorders.
In addition, CBL has shown promising anti-convulsant effects, indicating its potential for the treatment of epilepsy and seizure disorders. Research suggests that it can reduce the frequency and severity of seizures, although further studies are necessary to fully understand its mechanisms and effectiveness.
CBL has also demonstrated neuroprotective potential in preclinical studies. It may offer protection to neurons against oxidative stress, inflammation, and other harmful factors, which could have implications in neurodegenerative disorders like Parkinson's disease and Alzheimer's disease.
Furthermore, CBL shows promise in pain management, with potential analgesic effects. By interacting with the body's pain pathways and modulating pain perception, it holds potential for the management of chronic pain conditions. However, more research is needed to fully establish its efficacy in pain management.
Preliminary studies also suggest that CBL may possess anti-cancer properties. It has demonstrated cytotoxic effects against certain cancer cell lines, which highlights its potential as an adjunctive therapy in cancer treatment. However, further research, including human trials, is necessary to determine its efficacy and safety in cancer treatment.
CBL may also play a role in combination therapies with other cannabinoids or pharmaceutical drugs. Its unique properties and potential interactions with other compounds could enhance therapeutic effects and minimize adverse effects in specific conditions.
Overall, the diverse therapeutic potential of CBL in areas such as anti-inflammatory effects, anti-convulsant properties, neuroprotection, pain management, cancer research, and combination therapies showcases its importance as an avenue for further exploration and development in the field of medicine.
Impact on the Endocannabinoid System
The impact of Cannabicyclol (CBL) on the endocannabinoid system (ECS) refers to how this cannabinoid interacts with the ECS receptors, namely CB1 and CB2 receptors, and influences the regulation of various physiological processes.
CBL's interaction with the ECS can modulate receptor activity, potentially leading to effects such as pain management, inflammation reduction, neuroprotection, and the maintenance of balance and homeostasis within the body.
Understanding CBL's interaction with ECS receptors
Cannabicyclol (CBL) engages with the cannabinoid receptors of the endocannabinoid system (ECS), specifically CB1 and CB2 receptors. Although the precise mechanisms are still under investigation, CBL's interaction with these receptors has the potential to influence various physiological processes regulated by the ECS.
CBL exhibits a unique ability to modulate the activity of CB1 and CB2 receptors. Depending on the specific conditions and receptor subtypes involved, it can act as either an agonist, enhancing receptor signaling, or an antagonist, inhibiting receptor signaling. This modulation of receptor activity adds to the complexity of CBL's effects.
The impact of CBL on the ECS holds promise for its potential therapeutic effects. By influencing the activity of cannabinoid receptors, CBL may have implications for pain management, inflammation reduction, neuroprotection, and other physiological processes regulated by the ECS. This suggests that CBL's interaction with the ECS can play a vital role in promoting overall well-being and maintaining balance and homeostasis within the body.
It's important to note that the effects of CBL on the ECS can vary among individuals. Factors such as genetics, overall health, and levels of cannabinoid receptor expression can influence how CBL interacts with the ECS and the overall effects it produces.
Furthermore, the potential for therapeutic synergy arises from CBL's impact on the ECS, as well as other cannabinoids. When different cannabinoids with their unique interactions with the ECS are combined, there is a possibility of enhancing the overall therapeutic potential and achieving synergistic effects.
In summary, CBL's interaction with the ECS, modulation of receptor activity, and potential for therapeutic synergy highlight its importance as a component in understanding the complex relationship between cannabinoids and the ECS. Continued research in this area will provide valuable insights into CBL's therapeutic potential and its role in maintaining the body's equilibrium.
Effects and implications for the body's regulatory system
Cannabicyclol (CBL) interacts with the endocannabinoid system (ECS) to help maintain homeostasis, which is essential for the overall balance and stability of the body. The ECS, a regulatory system, relies on CBL's effects to support various physiological functions and promote overall wellness.
CBL has demonstrated significant anti-inflammatory effects, making it a potential candidate for regulating immune responses and reducing excessive inflammation. This property is particularly important in managing inflammatory conditions that are influenced by the immune system's response.
Moreover, research suggests that CBL may possess neuroprotective properties. It has the potential to shield neurons from damage and degeneration, offering possibilities for the treatment or management of neurodegenerative disorders, where neuronal protection is vital.
The ECS also plays a role in the regulation of mood and emotional responses, and CBL's impact on the ECS opens up possibilities for influencing emotional well-being. Although further research is needed, exploring CBL's potential effects on mood disorders such as anxiety and depression could lead to valuable insights and potential therapeutic interventions.
In summary, CBL's interaction with the ECS contributes to the maintenance of homeostasis, showcases anti-inflammatory effects, holds promise for neuroprotection, and has implications for mood regulation. Understanding the full extent of CBL's effects on these aspects will provide valuable knowledge for potential therapeutic applications in various health conditions.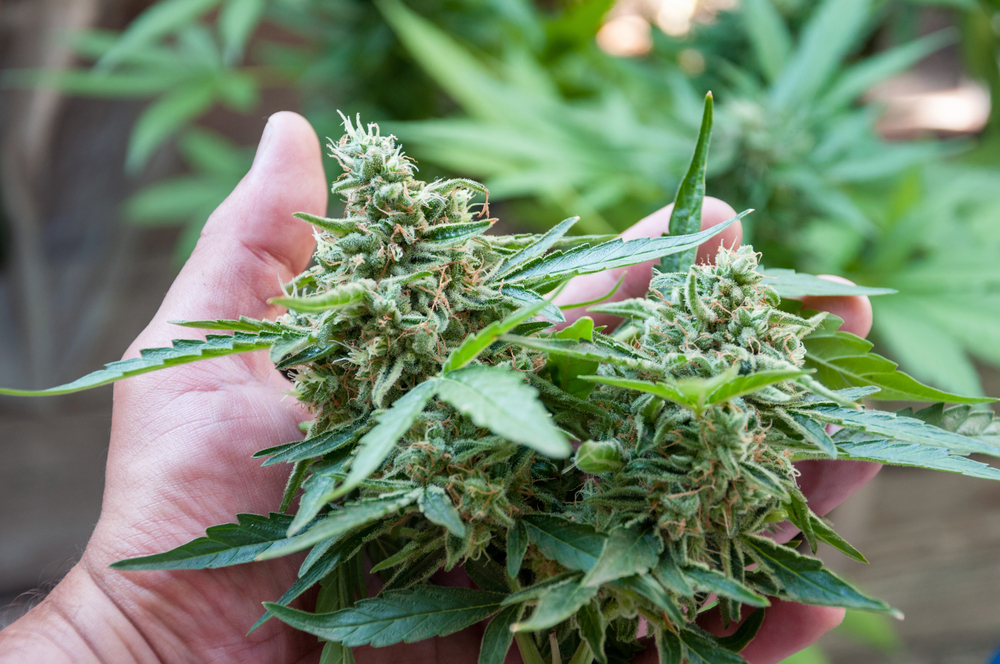 Commercial Possibilities
Commercial availability and cultivation of CBL
Commercial availability and cultivation of Cannabicyclol (CBL) are currently limited due to several factors. Firstly, CBL is found in cannabis plants in relatively low concentrations compared to other cannabinoids, making its extraction and isolation more challenging and less economically viable.
Secondly, since CBL is considered an unconventional cannabinoid, there is still limited awareness and demand for it in the commercial market. However, as research on CBL progresses and its potential therapeutic applications become better understood, the commercial landscape may change. Efforts to selectively breed cannabis strains with higher CBL content or employ genetic engineering techniques could increase its availability.
Additionally, advancements in extraction technologies and techniques may help improve the efficiency and cost-effectiveness of CBL extraction. As the industry evolves and consumer interest in cannabinoids expands, we may see a gradual increase in the commercial availability of CBL and the cultivation of cannabis plants specifically bred for higher CBL content.
Potential uses in various industries (e.g., cosmetics, pharmaceuticals)
CBL offers potential applications in various industries. In the cosmetics and skincare industry, its anti-inflammatory properties make it a promising ingredient for products targeting skin conditions like acne, redness, or irritation. By interacting with the endocannabinoid system, CBL may contribute to regulating skin health and promoting a balanced complexion.
In the pharmaceutical industry, CBL shows promise as a therapeutic compound. Its anti-inflammatory and neuroprotective properties make it a candidate for medications targeting neurodegenerative disorders, epilepsy, or chronic pain. Further research exploring its efficacy and safety could lead to the development of novel pharmaceutical treatments.
CBL's non-psychoactive nature makes it appealing for use in nutraceuticals and dietary supplements. It could be incorporated into products promoting relaxation, stress relief, and overall well-being. Individuals seeking natural alternatives to support their mental and emotional health may find CBL-infused formulations appealing.
Moreover, CBL's potential therapeutic properties may extend to veterinary care. Similar to the popularity of cannabinoids like CBD in pet products, CBL could be used in pet-specific formulations for conditions such as inflammation, pain management, or anxiety in animals. However, more research is necessary to determine appropriate dosages and safety profiles for animals.
Furthermore, as interest in CBL grows, there may be opportunities in agriculture and crop cultivation. Cultivating cannabis strains with higher CBL content could be explored through selective breeding or genetic engineering techniques. Commercial cultivation of CBL-rich cannabis strains could support the supply chain for industries that rely on CBL as an ingredient.
In summary, CBL's potential applications range from cosmetics and skincare to pharmaceuticals, nutraceuticals, veterinary care, and agriculture. Ongoing research and exploration of CBL's properties will provide further insights into its efficacy, safety, and potential impact across these industries.
Conclusion
In conclusion, Cannabicyclol (CBL) is an intriguing and unconventional cannabinoid that shows great promise in various areas. Its unique properties, such as being non-psychoactive and possessing a distinct chemical structure, set it apart from other well-known cannabinoids like THC and CBD.
While CBL's research is still in its early stages, preliminary studies suggest potential medical applications, including anti-inflammatory, anti-convulsant, and neuroprotective properties. Additionally, its impact on the endocannabinoid system (ECS) and the body's regulatory system opens up possibilities for therapeutic interventions in areas like pain management, mood regulation, and maintaining homeostasis.
However, commercial availability and cultivation of CBL are currently limited due to its lower concentrations in cannabis plants and the nascent understanding of its potential. As further research unfolds, CBL may find its place in various industries, such as cosmetics, pharmaceuticals, nutraceuticals, and agriculture. Continued investigation and exploration of CBL's properties and applications will shed more light on its full potential and contribute to the evolving landscape of cannabinoid research and development.