Table of Contents
Introduction
The endocannabinoid system, or ECS, is absolutely essential for maintaining a healthy balance in the body. It involves various elements such as cannabinoid receptors, enzymes and endocannabinoids that regulate hunger, pain levels and moods to name just a few areas of regulation. Non-psychoactive CBD found within cannabis plants has been shown to interact with this intricate system providing potential health benefits in its wake.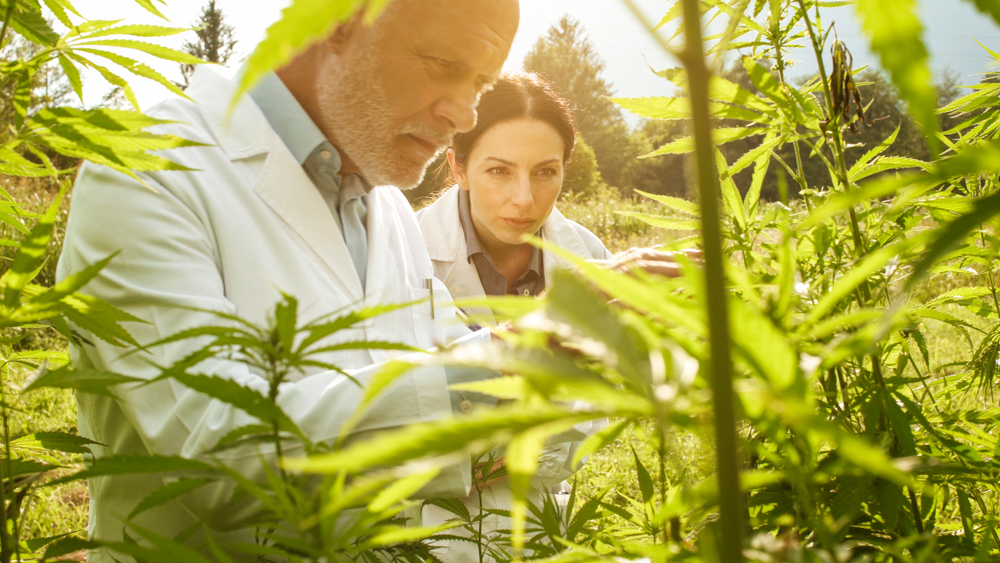 Understanding the Endocannabinoid System
Our body's endocannabinoid system is a complex network of receptors and endogenous neurotransmitters, known as endocannabinoids.
Our bodies are intricately designed with a complex network of cannabinoid receptors, endocannabinoids and enzymes that work collaboratively to maintain equilibrium in our physiological processes. This system is known as the Endocannabinoid System (ECS) which oversees homeostasis, regulating functions such as mood, appetite and pain.
It operates through two main receptor types: CB1 and CB2; both found throughout the body playing individual roles in controlling different bodily activities.
The CB1 receptors can be primarily found in the brain and central nervous system, whereas the majority of CB2 receptors lie within our peripheral nervous system. To ensure that this balance is maintained, two enzymes – FAAH and MAGL – are responsible for breaking down endocannabinoids when they have completed their function in the Endocannabinoid System.
The Discovery of the Endocannabinoid System
The discovery of the ECS is relatively recent, with researchers identifying the first endocannabinoid in the early 1990s. Before the 1960s, scientists had identified the psychoactive element in cannabis known as THC.
At that time, Raphael Mechoulam and his team of researchers at Hebrew University of Jerusalem were able to successfully isolate and examine its properties. Fast forward to early 90's where they make a groundbreaking discovery – uncovering anandamide (the first endocannabinoid) along with its receptor!
How the ECS Works
The ECS plays a critical role in maintaining homeostasis in the body. Endocannabinoids bind to cannabinoid receptors, triggering a response that helps to regulate various physiological processes. The ECS is involved in regulating functions such as learning, memory, hunger, and weight loss.
Cannabinoids, such as THC and CBD, also interact with the ECS. THC binds directly to cannabinoid receptors, while CBD has a more indirect effect, modulating the activity of the receptors. CBD has been found to have various positive effects on the ECS, including reducing anxiety and improving sleep.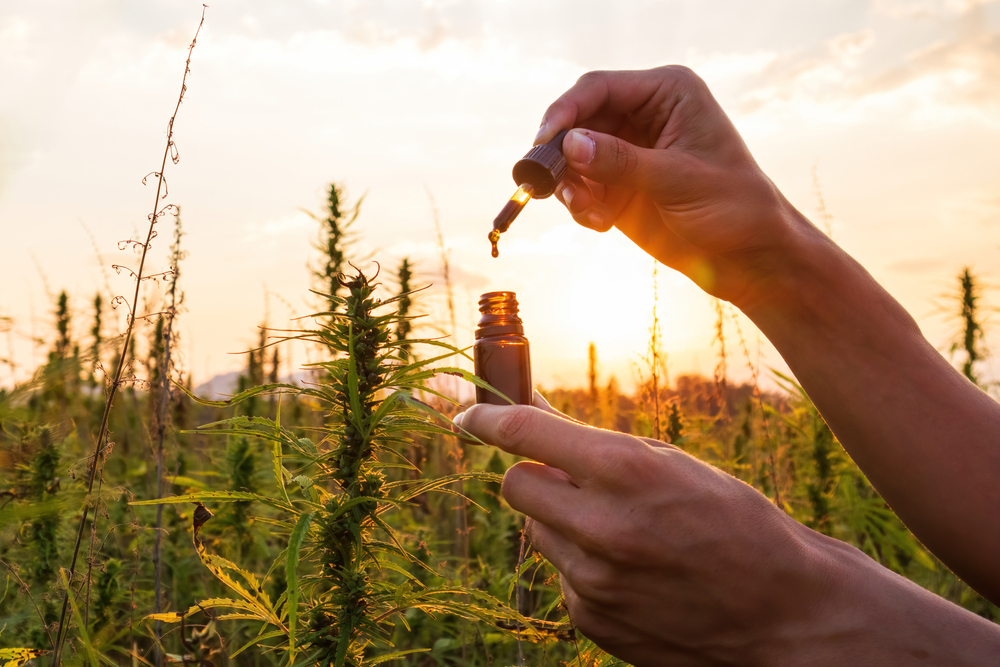 Benefits of CBD for the Endocannabinoid System
In recent years, CBD has seen a surge in popularity due to its potential medicinal properties. Numerous studies have demonstrated that CBD interacts with the endocannabinoid system, hinting at various health benefits it may offer.
CBD has been found to have a positive impact on the neurotransmitter GABA, which plays a role in regulating anxiety and stress. Recent studies have demonstrated that CBD can increase GABA levels and promote a calming effect.
For ultimate efficacy, full-spectrum CBD is the product of choice as it contains all of the cannabinoids found in cannabis plants which then operate synergistically to amplify each other's effects. Consequently, this provides users with greater health advantages compared to those who opt for isolates or broad-spectrum products.
Positive effects of CBD on the ECS
Through its activation of both CB1 and CB2 receptors, CBD has been found to be extremely beneficial for the endocannabinoid system (ECS). For instance, it can reduce inflammation and provide antioxidant support – two powerful preventive measures that shield your body from different diseases.
With these results in mind, incorporating CBD into a well-rounded health regimen is an excellent choice if you want to protect yourself against oxidative stress and inflammation. Moreover, CBD has been shown to modulate the activity of certain enzymes involved in the ECS, such as fatty acid amide hydrolase (FAAH), which is responsible for breaking down anandamide, a key endocannabinoid.
By obstructing FAAH, CBD can raise the anandamide levels in the body, which brings about various remedial effects such as pain alleviation and anti-anxiety properties. Furthermore, studies have demonstrated that CBD triggers the transient receptor potential vanilloid 1 (TRPV1) receptor that takes part in pain recognition and inflammation.
With this activation of this particular receptor, we can see a decrease in swelling and torment all over our bodies; making it a possible treatment for persistent agony conditions. What's more, CBD has been discovered to feature neuroprotective qualities that can protect the brain from deterioration caused by illnesses like Alzheimer's and Parkinson's. Research has indicated that CBD is capable of reducing inflammation in the brain and safeguarding neurons against oxidative stress and apoptosis.
Altogether, the benefits of CBD on the Endocannabinoid System are extensive – making it a potential treatment option for an array of maladies. Nevertheless, further research is essential to truly comprehend the ways in which CBD interacts with the ECS and unlock its complete therapeutic potential.
Full-spectrum CBD and its benefits on the ECS
Full-spectrum CBD is an advanced form of CBD extraction that holds all the cannabinoids, terpenes and flavonoids found in hemp. In contrast to its isolated counterpart, it furnishes a more extensive collection of advantages, including ones for our endocannabinoid system (ECS).
The Endocannabinoid System (ECS) is a complicated neural network that influences key aspects of the body, such as mood, hunger cravings, sleep and even pain sensation. Strikingly, full-spectrum CBD has been found to interact with multiple cannabinoid receptors in the ECS which may lead to several positive impacts.
Studies have indicated that compared to CBD isolate, full spectrum CBD might be more effective at activating the ECS for increased relief from symptoms associated with various health conditions. This is because other compounds found in full-spectrum CBD, such as terpenes and flavonoids, can enhance the therapeutic effects of CBD by interacting with other receptors in the body.
Not only may full-spectrum CBD provide unparalleled therapeutic benefits such as anti-inflammatory, analgesic, and anxiolytic effects; but other compounds found in this form of CBD could offer further advantages. Overall, full-spectrum CBD may be a more effective option for addressing various health concerns due to its ability to interact with multiple receptors in the body and offer a wider range of potential benefits compared to CBD isolate. Although full-spectrum CBD may be beneficial, it is essential to always consult a healthcare professional before beginning usage – particularly if you are taking other medications or suffer from any existing health issues.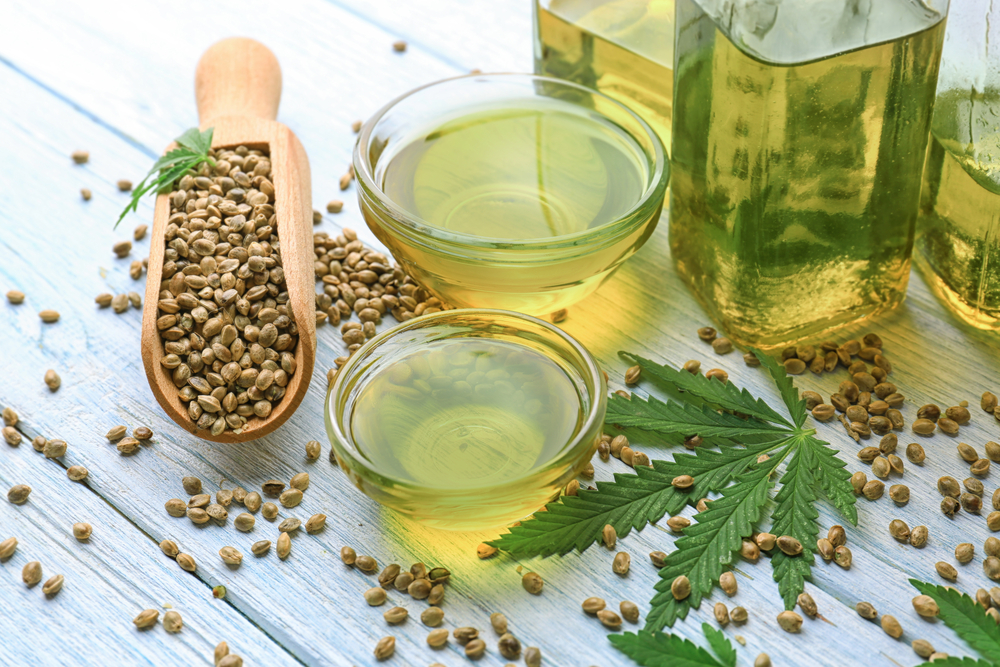 CBD as a Well-Being Ally for Sexual Health
As evidenced by various scientific studies, CBD may be the perfect companion for sexual wellness. It can help to manage and reduce stress and anxiety levels while also improving one's overall well-being.
Stress is often a major factor in decreased sex drive as well as physical issues related to sexual function, which is why incorporating CBD into your lifestyle may prove beneficial when it comes to addressing these concerns.
Research has revealed that CBD possesses anxiolytic properties, making it capable of reducing anxiety and stress levels. This is invaluable as anxiety and stress are frequently the cause of sexual dysfunction including erectile dysfunction and low libido.
By mitigating feelings of stress and tension, CBD can have a profoundly positive impact on sexual health by boosting libido and improving overall function. CBD has also been found to have vasodilatory properties, meaning it can help dilate blood vessels and improve blood flow. It is essential for sexual performance that sufficient blood flow is present, which can be achieved with CBD.
This opens the doors to addressing erectile dysfunction and other issues regarding sexual activity. By boosting circulation, CBD may help improve these conditions substantially. CBD has been demonstrated to possess anti-inflammatory properties, which can reduce pain and discomfort during sexual activities.
Women who struggle with conditions such as endometriosis or pelvic inflammatory disease can find respite from their afflictions by utilizing CBD's inflammation-reducing abilities. Furthermore, CBD has been found to have a positive influence on mood, which could potentially improve sexual function and overall wellness.
By sparking feelings of tranquility and contentment, CBD may be able to increase total satisfaction and enjoyment in the bedroom. Although there is still more research that needs to be done before we can understand how exactly how effective this product is for improving one's intimate life, current evidence implies it might be an advantageous option for addressing various issues related to sexual health.
Nevertheless, it is essential to consult with a healthcare professional before utilizing CBD for any sexual health matters, just as you would with other supplements or treatments.
Conclusion
Evidently, the endocannabinoid system (ECS) is a complex web of receptors and pathways that promote many bodily functions. CBD has been found to support the ECS by maintaining balance and regulating numerous body systems. Moreover, its capacity to reduce stress, alleviate discomfort, and stimulate improved circulation makes it an excellent aid in sexual wellbeing. As we continue to research the marvelous Endocannabinoid System (ECS) and its related substances, there is no limit to what astonishing advantages it can bring us.