Table of Contents
CBD has many reported benefits, from pain relief to relaxation and many others. One of the fastest and most effective ways to administer CBD is by vaping it, or inhaling a CBD vape juice. The vaping market has been rapidly growing in size and popularity in recent years: people using e-cigarettes to inhale vapour has become an everyday sight in every city or town. However, many people still have doubts or questions about vaping, e-liquid, electronic cigarettes and CBD vaping specifically. Are you one of them? Well, today is your lucky day, because we're about to answer some of the most common questions about CBD and vaping. If you want to know even more about CBD, go read our blog!
How does an electronic cigarette work?
Electronic cigarettes simulate the act of smoking, but they don't burn tobacco. Simply told, they are a battery-powered device that turns a liquid that contains nicotine (E-Liquid) into a vapour that can then be inhaled. E-cigarettes present quite a bit of variation in size, shape, design and operation: some only require the user to inhale on the device in order to activate it while others require the press of a button.
And what about a vape pen instead?
Recently the terms vape pen and e-cigarette are often used interchangeably, especially in the media or on the internet; however, vape pens and e-cigarettes are two distinctly different things.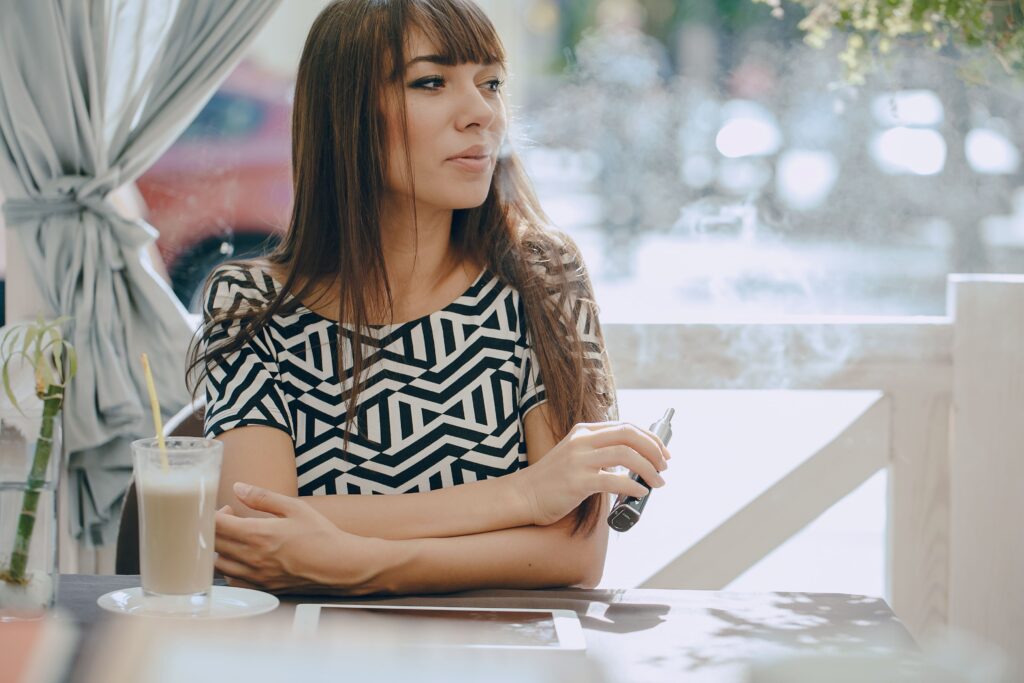 Electronic cigarettes, or e-cigarettes, are devices that look similar to traditional cigarettes, generally consisting of a single-piece unit that you use until it runs out and then throw it away. Vape pens, on the other hand, are generally built in two pieces: a rechargeable battery and refillable tank. This means that vape pens can be used again and again, mixing, matching and individually servicing different parts and pieces, trying out many different e-liquids or simply refilling it with your vape juice of choice.
Are E-liquid and CBD liquid the same?
CBD vape juices (or e-liquid) are specialized liquids designed to be loaded into a vape pen, which heats them up until they turn it into a vapor that can be inhaled.
E-Liquid, sometimes also called vape juice, is made up predominantly of PG (Propylene Glycol) and VG (Vegetable glycerine), and then has flavourings, water (in some cases) and nicotine added – although there are some E-Liquids that contain no nicotine. All ingredients used in vape juice must be food-safe and many states regulate it in different ways to ensure no harmful/illegal ingredients are used.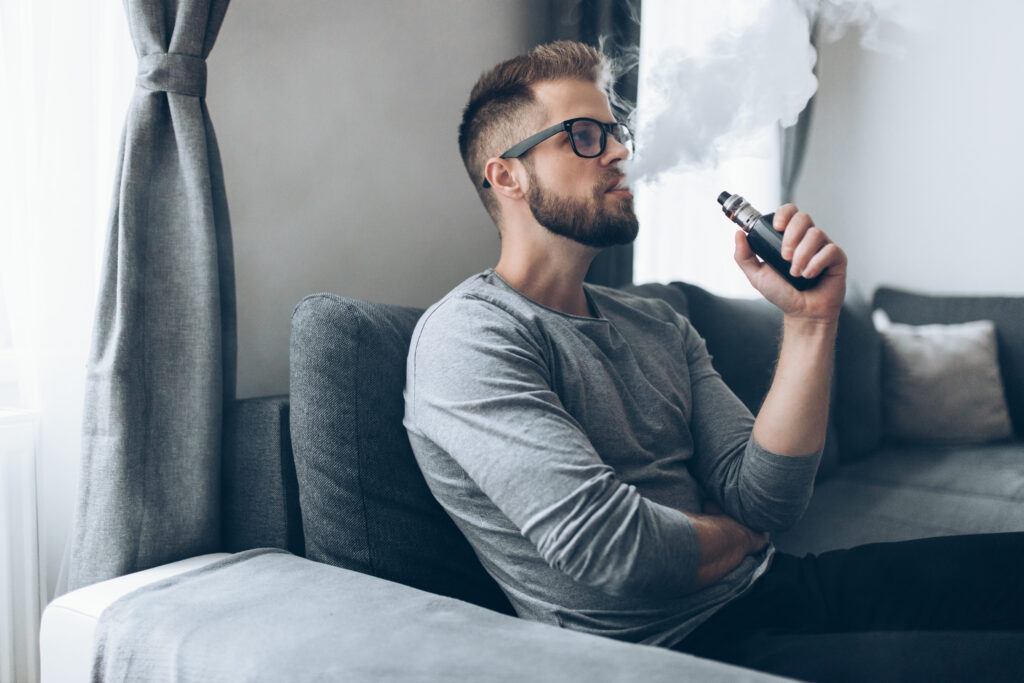 CBD e-liquids are liquids containing CBD that are specifically designed for use in vape pens. CBD e-liquids do not contain nicotine but require a liquid substance that can vaporize. Thus, they give a similar feeling to classic smoking. Overall, CBD e-liquids are quite similar to regular vape juices: the main difference is that they use CBD instead of nicotine as an active ingredient. The base still is still made up of propylene glycol (PG) and vegetable glycerin (VG), as both substances are necessary to any liquid to be vapourized in an electronic cigarette: to put it simply, the former is responsible for flavour transfer and the latter for the amount of vapour.
Another difference is that sometimes CBD e-liquids contain a higher percentage of glycerin which, being an oil, binds and retains CBD molecules. This is the reason why CBD e-liquids are sometimes mistakenly called oil, which can be confusing. CBD oil is another thing! The CBD e-liquid composition is completed by flavourings, (either natural or artificial) and CBD extract.
Is CBD e-liquid legal?
Vaping with CBD is legal wherever the consumption of CBD products is allowed.
This, however, doesn't mean that vaping in public spaces, trains or venues is actually permitted: as a general rule, wherever smoking is illegal you should assume that vaping is as well. If in doubt, ask someone: you don't want to get a fine!
Is vaping CBD convenient?
Vaping CBD e-liquids is a more effective way to take CBD than ingesting it applying it topically: inhalation provides a greater amount of the ingested compound that immediately enters the bloodstream through the lungs and has an active effect on the body. Its ease and portability, together with its quick onset of effect and high bioavailability of CBD compounds have made vaping the preferred method for many people.
How do you determine dosage when using CBD e-liquid?
CBD e-liquid allows users to easily quantify and monitor exactly the amount of cbd they're consuming throughout the day. Some people may find it intimidating to be presented with so many options and strengths: how do you determine which CBD e-liquid strength is right for you?
To properly answer this question you first need to determine what you want to get out of your CBD e-liquid. If in doubt, be sure to do your research and start with a weaker strenght e-liquid and a lower dosage, gradually increasing them over time if you desire stronger or quicker onset effects.
What is a CBD booster
A CBD booster is a tasteless liquid with a much higher CBD content than regular CBD e-liquid, and it is not intended to be vaporised alone. The function of a CBD booster is simply to add CBD to an e-liquid that contains none. The amount of booster added to a neutral e-liquid will determine the final concentration of the CBD in the produced vape juice that will be vapourised.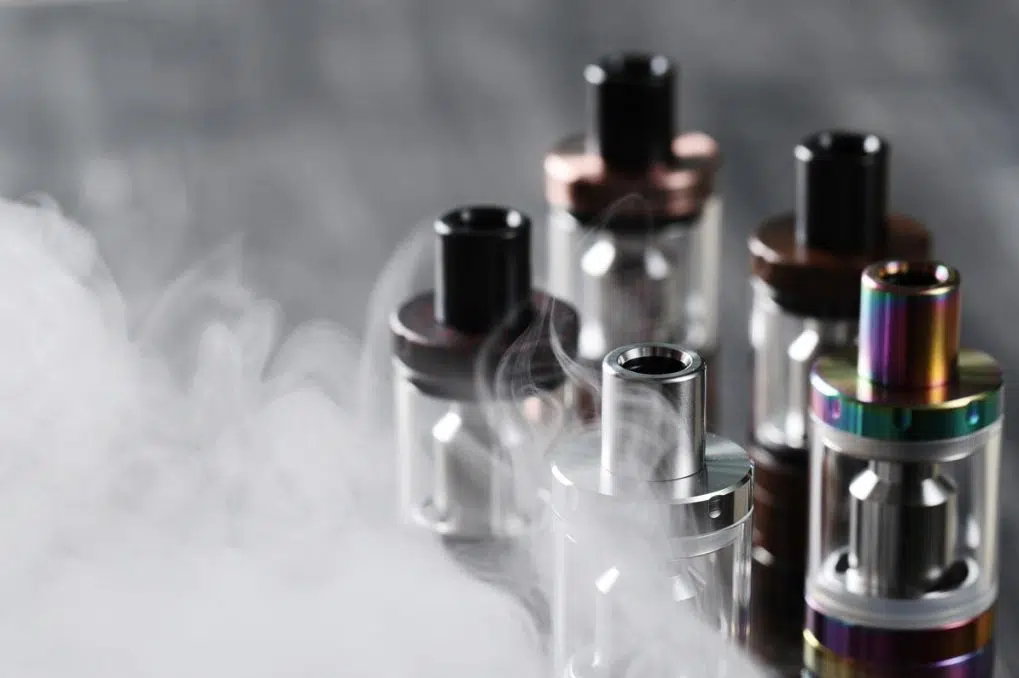 Unlike a ready-to-use CBD liquid, a CBD booster only contains pure CBD extract (in varying amounts) and Propylene glycol to dilute the active molecule: it is flavourless, but it can have a particular colour depending on the concentration of the CBD molecule.
You can use a CBD booster by diluting it in a homemade blend of neutral base and concentrated flavours or in a flavoured e-liquid without nicotine, therefore creating your own customized ready-to-vape e-liquid, with the CBD dosage and flavourings you prefer.