Table of Contents
Introduction
CBD, or cannabidiol, is a natural compound derived from the hemp plant that has gained popularity for its potential health benefits. In recent years, CBD has been increasingly used in personal care products, including those designed to treat acne.
In this article, we will explore the benefits of CBD for body acne, the types of CBD products available, and how to choose the best CBD product for your acne treatment.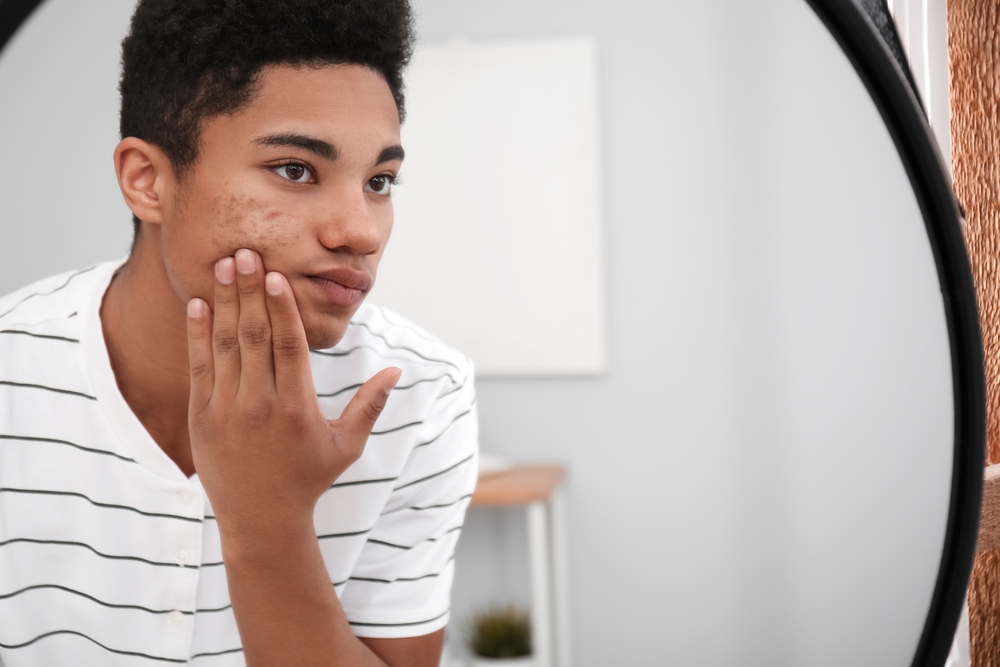 CBD and Body Acne
Acne is a prevalent skin condition that affects people worldwide, with various types and stages. From whiteheads to blackheads and pimples, this skin issue is caused by clogged hair follicles due to dead skin cells and excess oil. Fortunately, hemp-derived CBD oil has been discovered to help combat body acne by reducing inflammation and regulating oil production in the skin.
Is acne getting you down? You don't have to suffer in silence – CBD oil may be the answer!
A multitude of studies, including one published in The Journal of Clinical Investigation, reveal that CBD oil can reduce sebum production and consequently help alleviate or even prevent breakouts.
Sebum is a greasy substance secreted by our sebaceous glands that can block pores and lead to breakouts when blended with bacteria and dead cells.
According to the Journal of Dermatological Science, CBD has been proven to reduce inflammation in the skin which is a major factor when it comes to acne. This means that by using CBD oil, you can help prevent breakouts and keep your skin looking healthy. It's important to note that acne comes in many forms, including hormonal acne, cystic acne, and inflammatory acne.
These all require different treatments. Additionally, the severity of one's breakouts can range anywhere from mild to moderate or even severe – luckily CBD oil has proven effective against them all!
Different types of acne
There are various kinds of acne, which include fungal acne (pityrosporum folliculitis), cystic acne, hormonal acne, and nodular acne. Let's see them together:
– Fungal acne develops when yeast accumulates in the hair follicles, resulting in itchy and inflamed areas.
– Cystic acne causes deep, pus-filled pimples and nodules that can leave scars
– Hormonal acne affects adults due to an excessive production of sebum that clogs their pores.
– Nodular acne, on the other hand, is a severe form of acne that causes pimples on the skin's surface and tender, nodular lumps under the skin.
All these types of acne can negatively impact your self-confidence, and cystic and nodular acne can cause permanent skin damage in the form of scarring. Therefore, it's advisable to seek assistance from a healthcare provider early on to determine the most appropriate treatment options.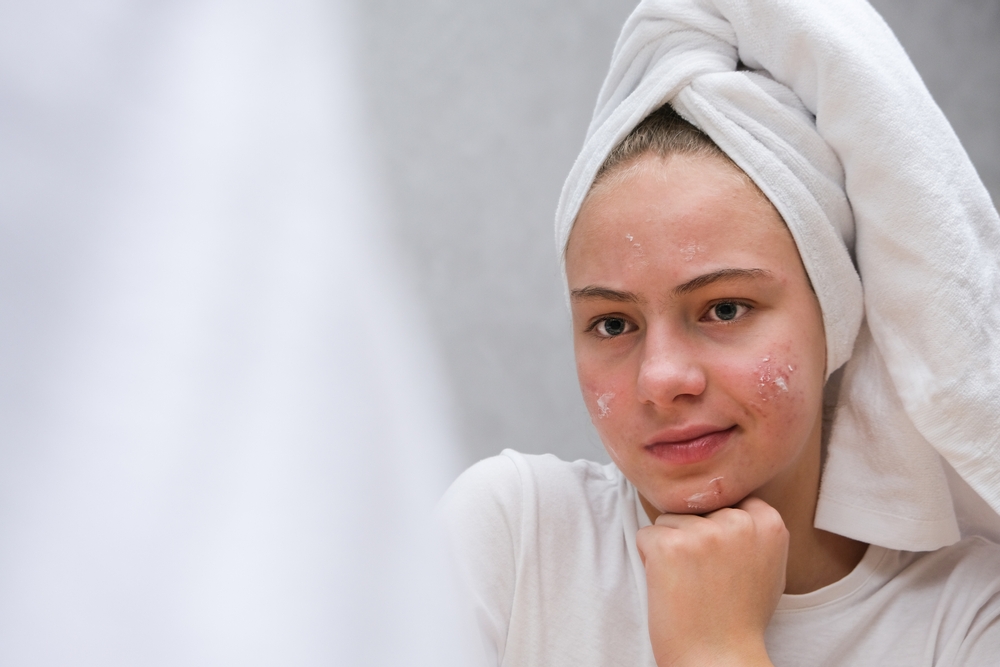 Personal Care Products Containing CBD
CBD is commonly found in many personal care products due to its soothing and calming effects on the skin. When used in personal care products, CBD can help to reduce inflammation and promote overall skin health. In addition, CBD can improve the absorption of other active ingredients in these products, making them more effective.
Choosing the Right CBD Product for Acne
CBD comes in various forms, including oils, creams and lotions. When choosing a CBD product for acne, several factors need to be considered. The concentration of CBD and the type of carrier oil used are two essential factors to keep in mind.
Products with higher concentrations of CBD may be more effective, but they can also be more expensive. Carrier oils such as jojoba oil or coconut oil can help to nourish and moisturize the skin.
Benefits of CBD for Cystic Acne
Cystic acne is a severe form of skin affliction that results in deep, tender and inflamed pimples. If not dealt with quickly, this type of acne can leave lasting scars.
Fortunately, CBD products have been found to reduce inflammation and prevent scarring associated with cystic acne as per findings published in the Journal of Clinical Investigation. Through managing sebum production levels – one contributing factor for cystic acne formation – CBD has demonstrated encouraging potential for be getting positive outcomes when it comes to tackling such harsh forms of skin issues.
An article published in the Journal of Dermatological Science unveiled that CBD can considerably decrease inflammation on our skin, thereby helping to avoid any potential scarring. In conclusion, we also know that personal care products with CBD have several advantages for dealing with acne and cystic acne.
It is essential to check both the concentration of CBD as well as the type of carrier oil before getting a specific product intended for treating your breakouts. For those struggling with cystic acne, incorporating CBD products into their skin care routine may prove to be beneficial in diminishing inflammation and avoiding scarring.
With its powerful healing properties, cannabidiol is a revolutionary component when it comes to personal health and beauty products.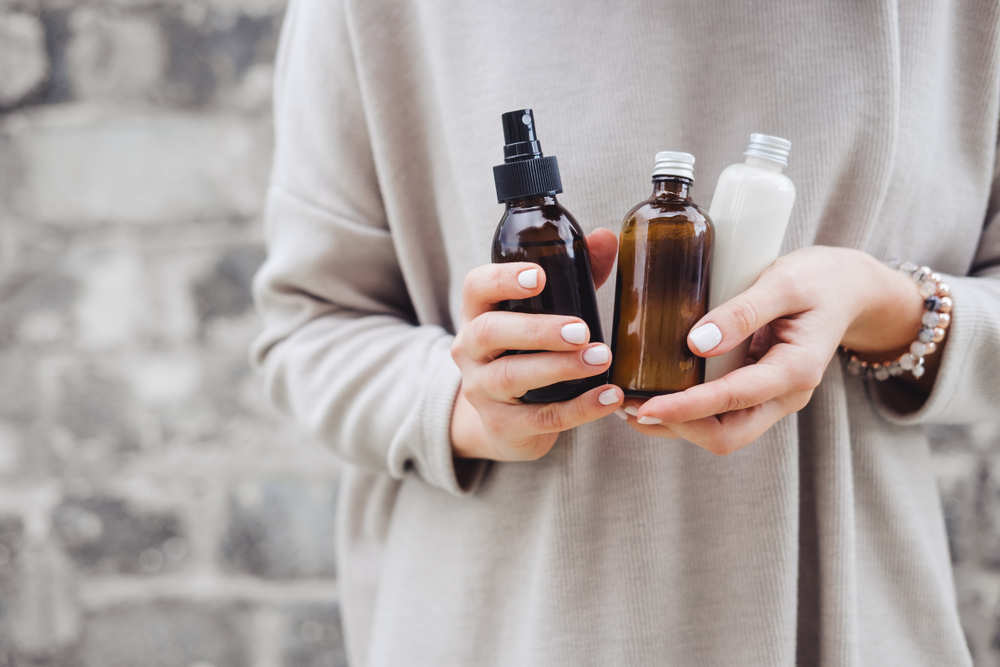 Create Your Own CBD Skincare Regimen
Now that you understand the potential advantages of utilizing CBD for acne, it's time to create your own personalized skincare routine with this innovative ingredient. Here are a few suggestions on how to incorporate CBD into your daily regime:
1. Begin Small: When introducing a new product in the form of cannabidiol, initiate at low concentrations and carefully observe how your complexion responds over time so as to adjust dosage accordingly if necessary.
2. Go for outstanding products: Select items with premium, full-spectrum CBD oil and get confirmation that the product has gone through third party testing in regards to its potency and purity.
3. Think about CBD concentration: Look for goods featuring a minimum of 4.5% CBD content – higher concentrations may be more efficient when it comes to fighting acne!
To experience maximum effects, make CBD skincare a part of your daily beauty regimen. Remember that sometimes patience is required and benefits may not be seen instantly; so don't lose hope if the results are slow in coming – keep using it for optimal rewards!
Conclusion
CBD oil is a natural remedy for attaining clear skin, particularly when it comes to body acne. The potential benefits of using this miracle ingredient encompass reducing swelling and avoiding breakouts. Moreover, cystic acne can be treated with CBD by decreasing inflammation and staving off scarring.
When selecting a CBD product for acne, you should think about the concentration of CBD, what kind of carrier oil it contains, and its quality. Additionally, an effective strategy is to begin with minimal quantities and use regularly for optimum results. All in all incorporating CBD into your skincare regimen can be a great way to obtain clear skin.