The properties of CBD are practically infinite. This substance extracted from cannabis, in fact, can be useful to relieve the symptoms of anxiety, depression, insomnia, to promote muscle relaxation and to restore appetite.
As if this were not enough, new CBD-based products are coming onto the market all the time, adapting to all needs and becoming a habit even for those who are not used to smoking or vaping.
Recently some research has shown that CBD can also be useful in the treatment of psychosis. As usual, we recommend that you ask your doctor before making any changes to your medication. Let's begin from the start!
What is psychosis?
The first thing you need to know is that psychosis is a symptom, not a disease, and it can be triggered by mental illnesses, physical injuries, substance abuse and trauma or extreme stress.
Psychosis is a condition that affects the way your brain processes information, and it might affect your way to live. You might see, hear or believe things that aren't real.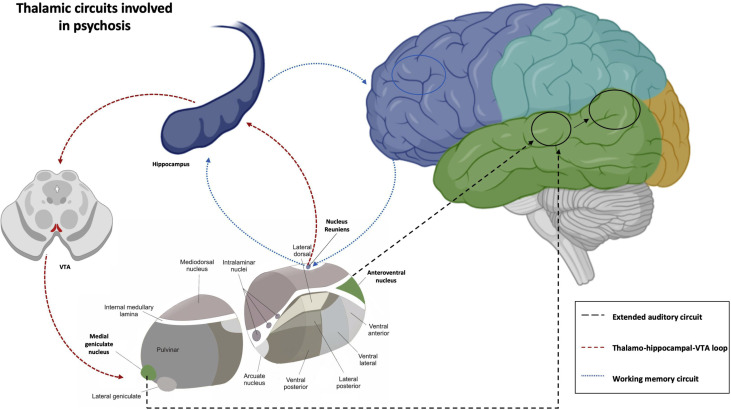 Schizophrenia is a pyschotic disorder. This means that it can involve psychosis that often present themselves in the late teen years or early adulthood. Experts don't know exactly what causes schizophrenia, but it's likely a combination of biological, genetic, and environmental factors. Doctors calls the period before the first psychotic episode promodral period. It can last days or even years. This period can show changes in the way you act or think.
If the psychosis derives from psychotic illness, like schizophrenia or bipolar disorder, they are called primary psychosis, if they are caused by other factors (drug use, other medical conditions) they are called secondary psychosis.
Can CBD help with psychosis?
The problem with the traditional treatment for psychosis is generally in the early stages. The pharmacological interventions available for individuals in the early stages of psychosis are extremely limited and its effectiveness is not constant nor guaranteed. For those at clinical high risk for psychosis, for example, there is no licensed treatment available.
While treatment with antipsychotics is transformative in some patients, in others it's ineffective. In addition, these medications can often cause adverse effects which make patients reluctant to take them. This is a particular problem in the early phases of psychosis, when patients are being treated for the first time, as unpleasant experiences may color their future attitude towards treatment. Also, a significant proportion of patients do not achieve an adequate remission of symptoms.
Recent research has suggested that CBD may have antipsychotic effects and relatively few adverse effects and could therefore be an ideal treatment for the early phases of psychosis, when minimizing adverse effects is a clinical priority. There is a need for novel interventions.
A study from 2021 proves that when it comes to mental processes (what doctors call cognition) CBD may be useful. Psychosis affects cognition. In this study, CBD and the antipsychotic medication improved both cognition. CBD had fewer side effects.
What about THC?
If researches are encouraging when talking about CBD and psychosis, it's different when we talk about THC. THC is the main psychoactive compound in marijuana. It's what makes people feel "high." This substance, perfect for other circumstances, can worsen psychosis, the research suggests. If you suffer from psychosis it's important that you search for a product that is THC free.
How to choose your CBD product?
If you're new to this world but you are interested in trying out CBD, make sure to talk with your doctor first. If they give you the ok, you'll need to do some research to find a quality product. Here are a few things to look out for.
Only shop from brands that provide an easily accessible certificate of analysis (COA) for each product. Make sure the COA is up-to-date and provided by a third-party lab. Read through customer reviews to get a sense of what other people think about a brand's products.
Ideally, you'll look at reviews on third-party review sites, like Better Business Bureau or Trustpilot. You can also check the brand's own site, but keep in mind that some brands only show positive reviews. Check the label and scan the ingredient list to see if a product contains anything you're allergic to, or that might interact with any medication you're taking. Keep in mind that CBD interacts with some medications and supplements, and avoid THC.
A disclaimer
Psychosis is a really serious and nuanced condition. It can deeply affect the way one person lives and interacts with others. When you choose to try CBD for psychosis, make sure to ask your doctor first. Some CBD products can interact with the effectiveness of medications and supplements. Always talk to your doctor, try different products and find the one perfect for you.