With this article, we would like to explain how and whether cannabidiol, better known as CBD, shows up in drug tests.
As mentioned in previous articles, CBD refers to the substance derived directly from the hemp plant, declined in various products and known for its therapeutic benefits. It is the second most common active ingredient in cannabis after THC, which, unlike CBD, is shown in drug tests. In fact, CBD will only rarely be shown in these tests, and this depends on the quality of the product and its composition.
There are also different types of CBD. Among the factors that need to be considered are:
Variety of the plant. CBD comes from the cannabis plant, which contains many other components, including terpenes and flavonoids, and their composition varies depending on the variety of the plant. A distinction must also be made between the hemp plant and marjuana, as they contain different levels of THC. In this case, CBD derived from hemp contains less THC than CBD derived from the cannabis plant.
Refining techniques. They can change the composition of CBD.
Types of CBD extract, divided into: Broad-spectrum CBD, full-spectrum CBD, CBD isolate.
Hemp and Marjuana
Both hemp and marijuana belong to the same family as the cannabis plant. What distinguishes them is the amount of THC present, since this cannabinoid is mainly responsible for the psychoactive effect. And this substance occurs in different quantities in the two plants.
Broad-spectrum CBD, full-spectrum CBD, CBD isolate
Let us now look at the main characteristics of these three types of CBD.
CBD isolate. This is a 99.9% pure extract of the cannabinoid cannabidiol. It comes in the form of a crystalline solid or powder. Generally extracted from hemp, it is ideal for those who prefer a product that does not contain THC, or have been recommended to use CBD on a regular basis.
Broad-spectrum CBD. A type of CBD extracted from the cannabis plant and containing all cannabinoids except THC. It is a substance whose use is indicated for people who are sensitive to THC or want to benefit from the entourage effect without incurring psychoactive effects.
Full spectrum CBD. Extract of the cannabis plant in which terpenes, flavonoids and cannabinoids are present; may contain up to 0.3% THC. Unlike broad-spectrum CBD and CBD isolate, the preparation of full-spectrum CBD requires fewer steps. In addition, it may have psychoactive effects and the user may face legal complications. Its use is mainly intended for those who have been advised to use a stronger substance.
How to tell if a CBD product does not contain THC
Some products on the market are more authoritative and safe than others. It is therefore advisable for the consumer to carefully evaluate the various products available. For instance, when considering a product, it is important:
Read the information on the product by looking at, for example, whether it comes from the hemp plant or the cannabis plant, but also the type of CBD (whether broad-spectrum, full-spectrum or isolated CBD). It should be remembered that products from the marijuana plant are more likely to contain THC.
Choose products in which the amount of CBD is indicated, bearing in mind the type of product chosen (e.g. tablets, oils, candies)
Origin of the product. The quality of the plant varies according to the territory of origin. Some countries have stricter protocols than others.
Look for products that are reliable and comply with current regulations.
Conclusions
To sum up, CBD is not shown in drug tests. However, as mentioned, CBD contains traces of THC and efficacy and timing of detection also depend on the different types of tests.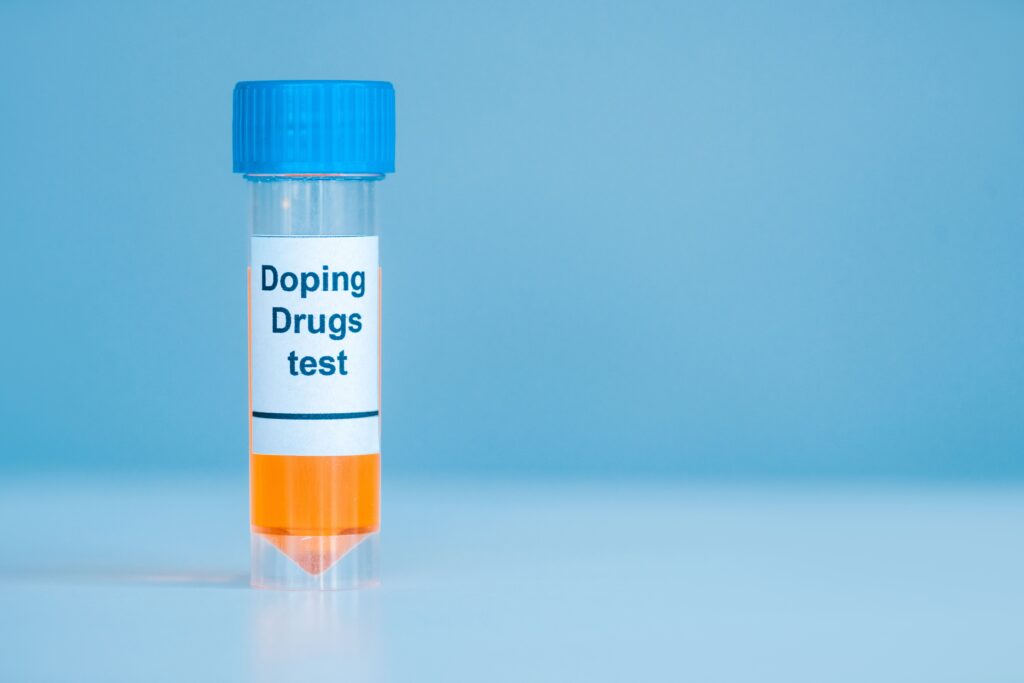 In urine tests, the detection window for THC depends mainly on the dose taken and the frequency of use, but, in general, traces can be detected between three days and two weeks after the last intake.
Hair tests detect drugs over a long period of time (up to three months) but are very rare for THC and CBD for commercial or legal reasons. As are saliva tests through which drug components can be detected within minutes after intake and can last up to 36 hours, depending on dosage and frequency of use.
With regard to blood tests, on the other hand, the speed with which THC is eliminated increases considerably: only about five hours after intake. However, THC metabolites and thus CBD can be present for up to a week.
Note that if CBD products are consumed in large quantities and on a regular basis, this test, like the others, may detect it for longer.
It is therefore recommended to do thorough research when deciding to buy a product. In conclusion, it can be said that CBD is a very safe product for several reasons:
it has no psychoactive effects, but rather offers relaxation and mental clarity
the risk of CBD appearing in drug tests can be nullified if one takes CBD isolate
For more information on the products, visit the Hempati website.