Table of Contents
Introduction
It's never fun when your tummy feels snappy and irritable or when you just can't munch a bit or two, even when you need to. But unfortunately, it happens all the time. If an hour or two of nausea sounds like a nightmare to you, you're not alone!
That said, if you're dealing with run-of-the-mill stomach upset (one where you know what exactly brought it on), you can soothe your tummy troubles with CBD. And guess what? CBD oil can also regulate your appetite and prevent other uncomfortable stomach episodes. In this article, we explore how CBD helps with nausea and appetite.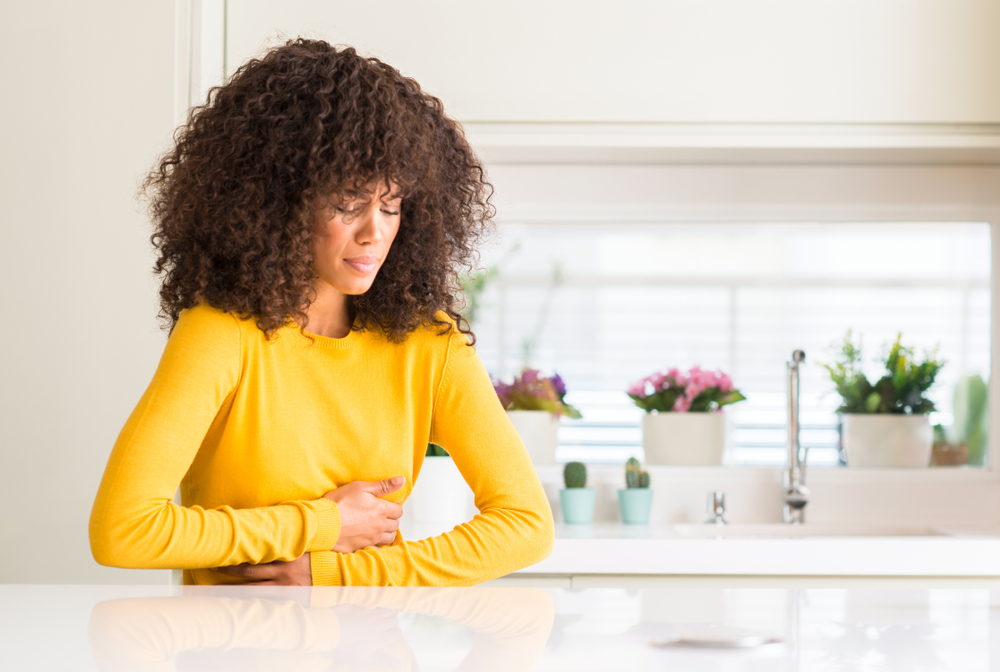 Does CBD Help With Nausea? Here's What the Science Says
Anyone with nausea can tell you that even the most heroic dietary changes cannot help you. For relief, only one option is getting more and more attention: CBD, short for cannabidiol. Cannabidiol is a natural compound found in the cannabis plant that can prevent spasms in the digestive tract by smoothing intestinal muscles.
Cannabidiol products, particularly CBD oil, have been shown to help alleviate nausea and reduce the occurrence of vomiting. This is often used in clinical settings, such as during chemotherapy or post-surgery recovery, to manage nausea. Further studies have also shown just how effective CBD oil may be at relieving cramping, diarrhoea, and bloating when consumed regularly. 
One study had patients dealing with nausea consuming one capsule twice a day for four weeks, reporting a drop in the symptoms. The Takeaway? CBD is a safe and effective short-term treatment, and regularly taking CBD is worth a shot if lifestyle tweaks aren't stopping nausea.
Unlike its cousin THC, CBD has no psychoactive effects, meaning it won't get you high. As always, it is best to give your doctor a ring to discuss if capsules might be a good fit for you and your symptoms. CBD helps regulate various physiological functions, including appetite.
Overcoming Poor Appetite with CBD
CBD is often used to improve appetite and aid in digestion. It can help increase the production of digestive enzymes, which in turn can enhance the breakdown of food and the absorption of nutrients in your digestive system. This improved digestion can lead to a stimulated appetite.
The chemical compounds in cannabinoids have been shown to stimulate an "anti-pain" channel in the colon, which eases the pain associated with inflammation in the gastrointestinal tract. It has also proved beneficial for people suffering from post-surgery appetite problems.
Taking CBD essential oil-coated capsules, taking CBD edibles, or any other CBD products are all good options for achieving these benefits. Once the CBD moves into the digestive stream, the pain and discomfort in the digestive tract are relieved. That means you can return to craving the foods needed for a healthy, nutrient-dense diet.
How can CBD oil help regulate appetite?
CBD is popular for its intense, spicy flavour, aroma, and many health benefits. It goes without saying that CBD cannot cure every condition, but adding it to your diet can have a positive impact on your health. The endocannabinoid system receptors, specifically the CB1 located in the brain and gastrointestinal tract, are activated when you consume CBD.
CBD stimulates appetite and enhances food intake by activating this receptor. It works by influencing the release of hormones like ghrelin, more commonly referred to as the "hunger hormone," because it stimulates appetite and increases food intake. Ghrelin levels in the bloodstream tend to rise before meals and decrease after eating.
Its interactions with CBD make it important to understand how to stimulate hunger and manage obesity and eating behaviour. Cannabinoids correct imbalances in ghrelin levels and address body sensitivity to ghrelin, which are two factors that contribute to conditions such as obesity, eating disorders, and metabolic disturbances.
Moreover, CBD oil regulates appetite through stress and anxiety mitigation. Left unaddressed, stress and anxiety can lead to loss of appetite, emotional eating, or both. The calming effects of consuming CBD help in reducing stress and anxiety levels, thereby improving appetite regulation.
Hempati offers a wide selection of oils with different percentages of CBD concentration. You can find them all in our online shop!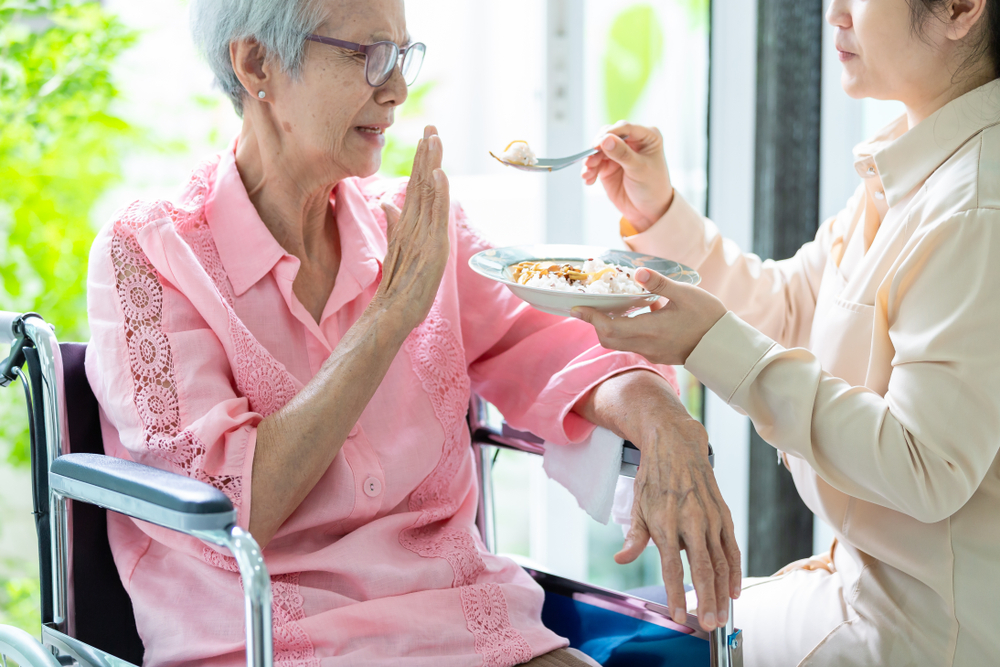 The Science Behind CBD's Effect on Appetite
Studies have shown that CBD interacts with the endocannabinoid system, specifically the CB1 receptors. CB1 receptors, short for Cannabinoid Receptor Type 1, are a class of cell membrane receptors found in areas of the brain that control food intake and energy balance.
CB1 receptors are activated by endogenous (naturally occurring) cannabinoids produced by the body, such as anandamide and 2-arachidonoylglycerol (2-AG). The cannabinoids found in the cannabis plant, along with those produced by the body, have been found to reduce the activity of the receptors involved in suppressing appetite, thereby increasing appetite.
CBD Oil For Nausea Relief
Nausea can often lead to a loss of appetite, making it difficult to maintain a healthy diet. CBD interacts with receptors responsible for nausea and vomiting, which are primarily found in the central nervous system (CNS) and the gastrointestinal tract. These receptors and signalling pathways are involved in triggering and regulating nausea and vomiting.
Studies have shown that CBD interacts with CB1 receptors, which can have antiemetic (anti-nausea and anti-vomiting) effects when activated. That explains why medical cannabinoids, such as dronabinol (a synthetic form of THC), are prescribed to patients undergoing chemotherapy or any other medical condition that can cause nausea, vomiting, and similar side effects.
Nausea results from various triggers, such as motion sickness, viral infections, chemotherapy, food poisoning, and more. Consuming CBD can help reduce nausea in various conditions, including morning sickness during pregnancy. However, it is best to speak to a medical practitioner for an appropriate prescription.
Dosage And Administration Of CBD Oil For Appetite Enhancement
It goes without saying: Start with a low dose and gradually increase it until you achieve the desired effects. Finding the right dosage is everything, my friend! If you have not, you best consult with a healthcare provider, especially if you're taking other medications or have underlying medical conditions.
The thing with CBD oils is that they come in various forms, including tinctures, capsules, and edibles. Hold on now. To avoid getting disappointed, it is best to speak to an expert for guidance on the best product for you. The dosage may vary depending on factors such as your body weight, metabolism, and the severity of your appetite issues.
Your intended end result for using CBD may also influence the dose and method of administration. For instance, some people use CBD for general wellness. Others use it to manage specific symptoms or conditions like pain, anxiety, or insomnia. The ideal dose will vary depending on the intended purpose.
Remember that everyone's body reacts differently to CBD, so finding the right dosage may require some trial and error. Please pay attention to how it affects you. If you can, maintain a CBD journal to track the dosage, timing, and observed changes. This data will help you adjust the dose accordingly.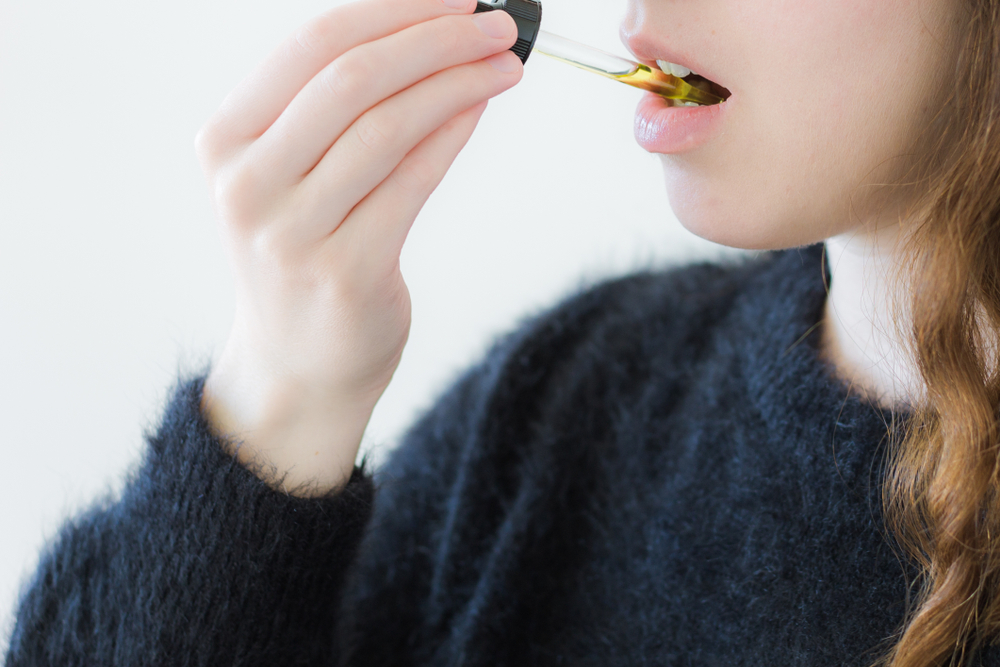 Potential Side Effects And Precautions Of Using CBD Oil For Appetite
Even though CBD is generally considered safe when consumed in moderate amounts and for short durations, it's essential to be aware of potential side effects and take necessary precautions. Exercise some precautions when taking CBD to ensure your safety and minimize the risk of potential side effects.
Some may experience mild side effects such as drowsiness, dry mouth, or changes in appetite, but these effects are temporary and subside once your body adjusts to the properties of the CBD oil.
Beware of CBD interaction with certain medications. CBD can interact with certain medications, such as blood-thinning drugs, antiplatelet medications, and some antidepressants. So, it's crucial to consult with your healthcare provider before incorporating CBD oil into your routine. 
Other Natural Remedies For Boosting Appetite
Yes, CBD oil is an excellent option for boosting appetite, but you can also try other natural remedies. Here's how they compare to CBD:
Herbal supplements: 
Some herbs like ginger, chamomile, and peppermint have been traditionally used to stimulate appetite and aid digestion. These herbal supplements don't produce psychoactive effects. They are well-known spices and medicinal herbs with a long history of use, while CBD is a natural compound known for its potential therapeutic benefits.
Aromatherapy: 
Certain scents, such as citrus or peppermint, can help enhance appetite. The aroma is primarily composed of compounds like menthol and menthone, which deliver a cool and refreshing scent. CBD aroma encompasses a wide range of aromatic compounds, including myrcene, limonene, pinene, and more.
Eating small, frequent meals: 
Sometimes, eating three large meals a day does more harm than good. Instead, try eating smaller, more frequent meals throughout the day. Smaller portions will help stimulate your appetite and prevent feeling too full or bloated. Likewise, taking small doses of CBD oil throughout the day eliminates your exposure to side effects while delivering desirable results.
CBD Oil Products Specifically Designed For Appetite Enhancement
If you're specifically looking for CBD oil products that can help boost your appetite, you're in luck! You can find CBD oil products that have been specifically tailored to stimulate appetite or any other potential benefit, for that matter. The tricky part is to figure out the product that fits your needs and personality.
You can find CBD oils in various flavours, such as honey and lemon. Any can be a great option for you since the flavour does not interfere with or enhance the effectiveness of the CBD. If you want a lower-potency product, be sure to refer to the third-party testing brief for an informed choice.
It's also safe for those who want to avoid any traces of THC. Some appetite-improving products are sold with either a glass dropper or a fine mist sprayer. Some tincture contains cannabinol (CBN), melatonin, and hemp terpenes that help manage stress and promote a healthy feeding cycle.
Appetite enhancement products such as CBD gummies, CBD-infused beverages, and CBD tinctures come with added appetite-boosting botanical extracts. They are both a convenient and delicious way to add CBD into your daily routine while supporting a healthier relationship with food.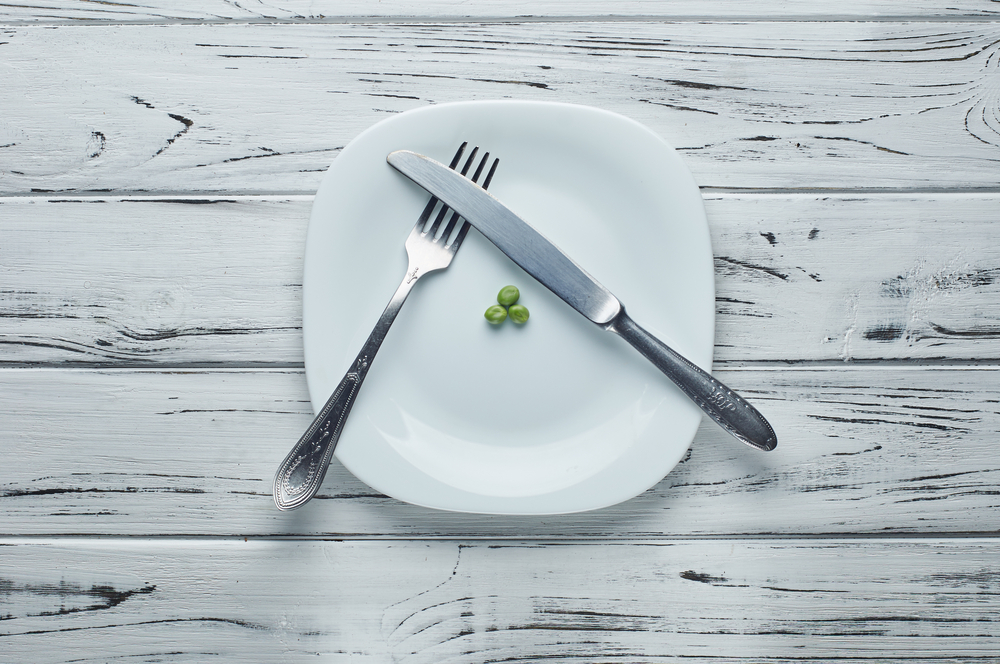 Embracing CBD Oil For A Healthier Relationship With Food
Appetite and nausea are regulated by a complex system of interactions in the body. The central nervous system (CNS) regulates hunger and fullness in response to internal and external signals that indicate hunger. Nausea, however, is a feeling of queasiness, stomach upset, and sickness that can lead to a low appetite.
Anyone struggling with appetite issues or nausea can rely on CBD oil as a solution to alleviate symptoms like indigestion, bloating, and nausea. CBD oils are rich in essential vitamins, minerals, and antioxidants, which can contribute to overall health and well-being, besides helping reduce inflammation, which is associated with various chronic conditions.
With its ability to regulate appetite, reduce nausea, and promote a sense of calm, CBD oil can help you establish a healthier relationship with food. Taking a capsule (or two) each day could expose you to an incredible health transformation, not only internally but also externally. 
Simply start with a low dosage and work your way up. Remember to consult with a trained professional for guidance. Some people like to use CBD oil along with other natural remedies. While the goal is boosting appetite and reducing nausea, taking CBD oil helps in achieving a more balanced and appetizing eating experience.
Conclusion: Does CBD Help With Nausea and Appetite? 
Nausea. It's a feeling no one welcomes. But when you have to go, then you have to go. Instead of scrambling for some artificial medication, you can always opt for nature's finest remedy in the form of CBD oil. Besides, flavoured CBD oil can help stimulate your taste buds, making you crave something to eat. And that, my friend, is a win-win.