Table of Contents
Introduction
Terpenes, nature's aromatic alchemists, are organic compounds that permeate the natural world with captivating scents and flavors. These seemingly unassuming molecules play a significant role in the survival and evolution of countless plants and organisms. Emitting the tantalizing fragrance of pine forests, the zesty aroma of citrus fruits, and the soothing essence of lavender, terpenes serve as the botanical language of communication, attracting pollinators, repelling predators, and even shaping ecosystems.
Beyond their olfactory allure, terpenes are essential players in plant defense mechanisms, acting as potent shields against pathogens and herbivores. They are also the secret architects behind the therapeutic potential of various herbs and medicinal plants, contributing to their anti-inflammatory, antioxidant, and even anticancer properties. Moreover, terpenes extend their influence to humans through the phenomenon known as the "entourage effect", enhancing the medicinal benefits of cannabis and other botanical remedies when combined with other compounds.
In essence, terpenes not only add delightful fragrances to the world but also hold the keys to better understanding the intricate relationships between plants, animals, and the delicate balance of life on our planet.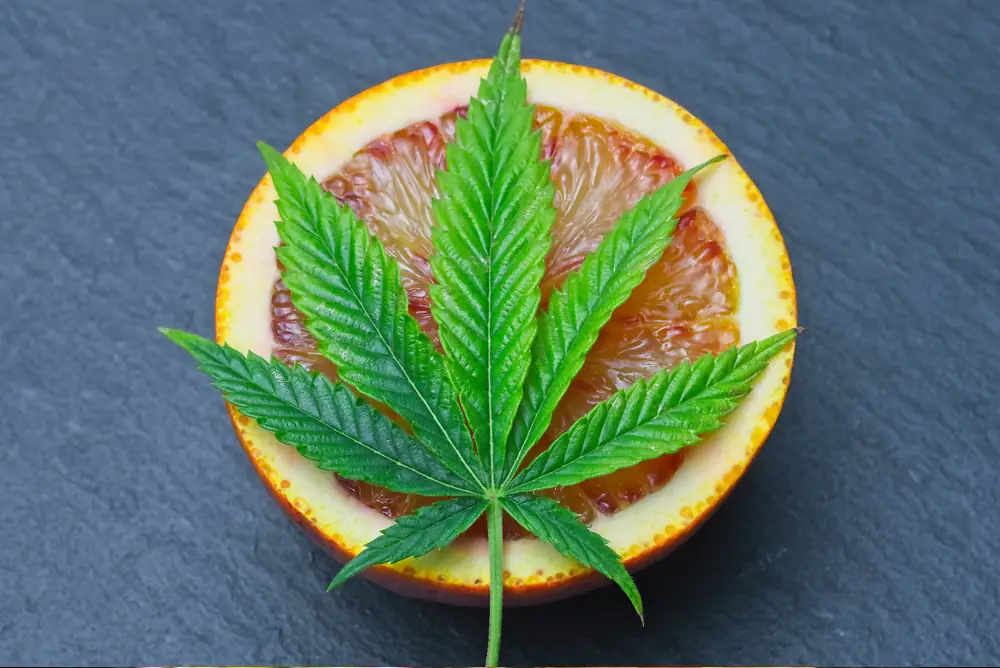 Terpenes as aromatic compounds responsible for diverse scents
Terpenes, as aromatic compounds, contribute to the diverse array of scents found in the natural world. Their aromatic nature infuses everything from lush pine forests to vibrant citrus orchards with captivating fragrances, creating a sensorial tapestry that delights and intrigues. Acting as aromatic compounds, terpenes play a vital role in the rich tapestry of scents that characterize the natural world.
From the invigorating scent of eucalyptus leaves to the soothing aroma of chamomile flowers, terpenes lend their distinct fragrances to various plant species, making them a cornerstone of botanical communication. The aromatic nature of terpenes imbues the natural world with a delightful symphony of scents.
From the crisp and woody aroma of cedar trees to the sweet allure of blooming roses, terpenes are responsible for the diverse fragrances that grace our surroundings, adding an extra layer of beauty to the great outdoors.
Terpenes and Antioxidant Potential
A Nature's Shield against Oxidative Stress and Premature Aging
Terpenes, beyond their enchanting aromas, reveal a hidden prowess as potent free-radical scavengers in the natural world. As organic compounds with unique chemical structures, terpenes boast remarkable antioxidant properties that help combat oxidative stress and cellular damage. When free radicals run amok in the body due to factors like pollution, UV radiation, or stress, they can wreak havoc on cells, leading to premature aging and various health issues. Terpenes step in as formidable allies, neutralizing these harmful free radicals and mitigating their destructive effects.
Moreover, terpenes' free-radical scavenging abilities extend beyond human health to benefit plants as well. As part of their defense mechanism, plants utilize terpenes to combat oxidative damage caused by environmental stressors, pathogens, and herbivores. This symbiotic relationship between plants and terpenes highlights their ecological significance in maintaining biodiversity and ecological balance.
In a nutshell, unraveling the free-radical scavenging capabilities of terpenes reveals their indispensable role in promoting health and resilience in both humans and the natural world. As we continue to explore the potential of these aromatic alchemists, harnessing their antioxidant powers opens doors to novel therapeutic applications and an enhanced understanding of the delicate balance of life on Earth.
Anti-Cancer Properties of Terpenes
Examining terpenes' role in inhibiting tumor growth
Within the realm of natural compounds, terpenes emerge as promising contenders in the fight against cancer, showcasing their potential in inhibiting tumor growth.
Terpenes work their magic by disrupting key processes involved in cancer progression. They regulate cell cycle checkpoints, inducing cell cycle arrest, and hindering uncontrolled cell division. Additionally, terpenes trigger apoptosis, a process of programmed cell death, selectively targeting cancer cells while sparing healthy ones.
Moreover, terpenes exhibit anti-angiogenic properties, restraining the formation of blood vessels that supply tumors with essential nutrients. This deprives tumors of their lifeline, stunting their growth and spread. Furthermore, terpenes' immune-modulating effects stimulate the body's natural defenses, aiding in the recognition and elimination of cancerous cells.
Potential as adjuvants to conventional cancer treatments
Terpenes, with their multifaceted therapeutic properties, present a compelling potential as adjuvants to conventional cancer treatments. As researchers delve into the synergistic effects of terpenes with existing therapies, exciting possibilities emerge in the realm of cancer management.
Terpenes' antiproliferative and apoptotic effects on cancer cells make them ideal candidates for combination therapies. By hindering tumor growth and triggering cancer cell death, terpenes could enhance the effectiveness of chemotherapy and radiation treatments. Moreover, their ability to sensitize cancer cells to these treatments may lead to lower dosages of conventional therapies, minimizing side effects for patients.
Furthermore, terpenes' immune-modulating properties strengthen the body's natural defenses against cancer. As adjuvants, terpenes may boost the immune system's ability to recognize and attack cancer cells, potentially preventing recurrence and metastasis.
Another significant advantage of using terpenes as adjuvants is their ability to mitigate treatment resistance. Cancer cells often develop resistance to conventional therapies, reducing treatment efficacy. However, terpenes may counteract these resistance mechanisms, potentially restoring the sensitivity of cancer cells to existing treatments.
As research progresses, incorporating terpenes as adjuvants in cancer care holds immense promise. The combined approach may pave the way for more targeted and personalized therapies, offering new hope in the battle against cancer and improving the quality of life for those affected by this complex disease.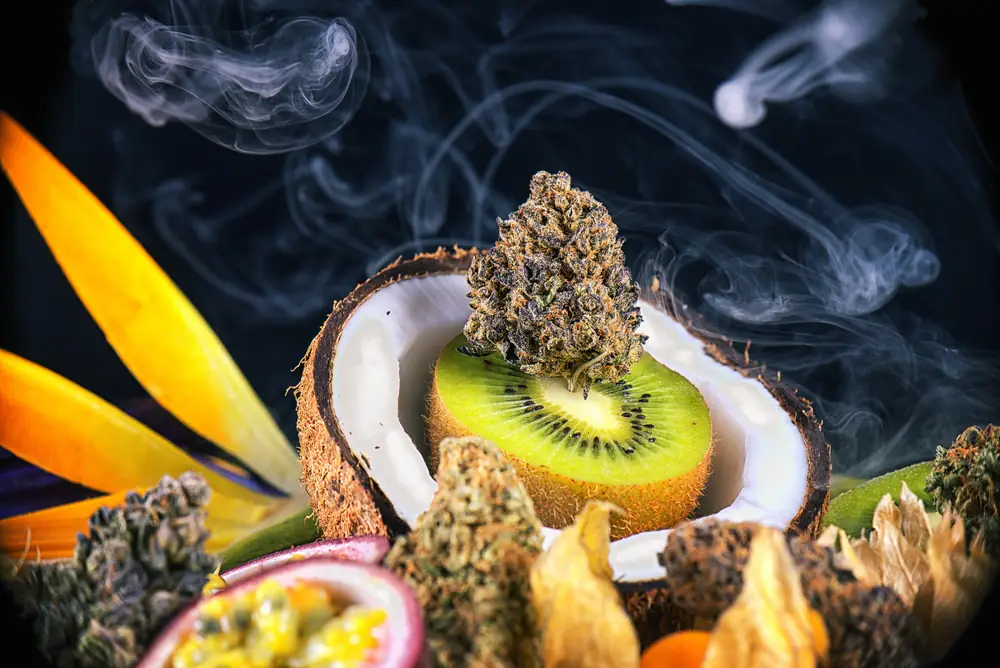 Terpenes for Respiratory Health
Highlighting Terpenes' positive impact on the respiratory system
Terpenes, the aromatic wonders of nature, shine a spotlight on their positive impact on the respiratory system. These versatile compounds, abundant in various plants, unveil a wealth of benefits that support respiratory health and well-being.
Inhaling terpenes can offer decongestant and bronchodilator effects, helping to alleviate respiratory discomfort and promote easier breathing. Their soothing properties may ease symptoms of conditions like asthma and bronchitis, making them valuable allies in managing respiratory issues.
Terpenes' presence in essential oils and natural remedies has earned them a well-deserved place in alternative respiratory therapies. By incorporating terpene-rich solutions into aromatherapy or vapor inhalation, individuals can experience the benefits of these aromatic compounds firsthand.
The positive impact of terpenes on the respiratory system underscores their relevance in natural medicine.
Decongestant and bronchodilator properties of specific terpenes
Terpenes, those captivating aromatic compounds found abundantly in nature, reveal their exceptional decongestant and bronchodilator properties, breathing new life into respiratory health. Among the vast array of terpenes, specific varieties stand out for their ability to provide relief from respiratory discomfort and facilitate improved breathing.
When it comes to decongestant effects, terpenes work wonders in alleviating nasal congestion and sinus pressure. By clearing the airways and reducing mucus buildup, they create a pathway for unobstructed airflow, offering much-needed relief from congestion-related respiratory challenges.
Furthermore, terpenes showcase bronchodilator properties, playing a crucial role in supporting respiratory function. By relaxing and widening the bronchial passages, they enhance the efficiency of air movement in and out of the lungs. This bronchodilation proves beneficial for individuals grappling with respiratory conditions such as asthma and bronchitis.
Noteworthy terpenes with decongestant and bronchodilator prowess include pinene, abundant in coniferous trees, and eucalyptol, present in eucalyptus leaves.
Breathing Freely: Terpene-Based Interventions for Asthma and Respiratory Conditions
In the realm of respiratory health, terpene-based interventions emerge as liberating solutions for individuals battling asthma and various respiratory conditions. Harnessing the potency of specific terpenes, nature offers a breath of fresh air to those seeking relief and improved well-being.
Asthma finds a formidable foe in terpenes, with their decongestant and bronchodilator properties holding the key to alleviating symptoms. By reducing nasal congestion and widening bronchial passages, terpenes ease breathing and diminish the impact of asthma attacks. The benefits of terpenes extend beyond asthma, encompassing conditions like bronchitis and COPD. Terpene-based interventions aid in clearing mucus, easing airway blockages, and promoting unimpeded airflow, which can alleviate breathing difficulties in these respiratory ailments.
Pinene and eucalyptol, among other prominent terpenes, take center stage in terpene-based interventions. As we delve deeper into the world of terpenes, their potential to address asthma and respiratory conditions holds immense promise. Embracing terpene-based interventions opens doors to personalized respiratory care, empowering individuals to breathe freely and embrace a life of vitality and comfort.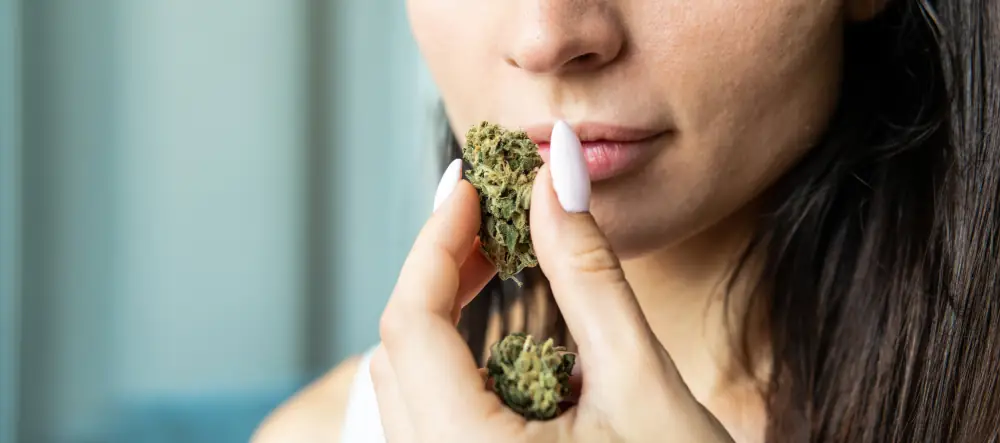 Terpenes as Natural Antibacterials and Antifungals
Investigating terpenes' ability to combat bacterial infections
In the quest for natural remedies, terpenes emerge as mighty defenders with their remarkable ability to combat bacterial infections. Terpenes display diverse antimicrobial properties that can effectively inhibit the growth and proliferation of various bacteria. These natural compounds have the power to disrupt bacterial cell membranes, impeding their survival and replication. Some terpenes even penetrate the bacterial cell walls, leading to their destruction.
Certain terpenes exhibit specific antibacterial activities against drug-resistant bacteria, offering a glimmer of hope in the battle against antibiotic-resistant infections. Additionally, terpenes may work synergistically with existing antibiotics, enhancing their effectiveness and potentially reducing the risk of bacterial resistance.
Fungicidal effects of terpenes in various botanical sources
In the realm of natural remedies, terpenes emerge as a potent fungicidal arsenal, showcasing their remarkable ability to combat fungal infections across various botanical sources. Scientists delve into the captivating world of terpenes, exploring their fungicidal effects and the potential they hold in the fight against fungal pathogens.
Terpenes exhibit diverse fungicidal properties, capable of inhibiting the growth and development of various fungal strains. These natural compounds disrupt fungal cell membranes and critical biochemical pathways, compromising their integrity and halting their proliferation. Some terpenes even penetrate the fungal cell walls, leading to their ultimate demise.
Notably, specific terpenes display selective fungicidal actions, targeting particular fungal species without harming beneficial microorganisms. This selectivity enhances their appeal as alternative antifungal agents, promising effective treatment with reduced side effects.
Terpenes and Digestive Health
Digestive benefits of terpenes from certain plant species
Terpenes, those nurturing wonders found in specific plant species, hold immense digestive benefits that contribute to overall digestive wellness. These natural compounds, abundant in various botanical sources, offer a glimpse into the potential of plant-based medicine in supporting digestive health.
Certain terpenes display potent anti-inflammatory properties that can soothe gastrointestinal irritation and reduce digestive discomfort. By calming inflammation in the digestive tract, terpenes may alleviate symptoms of conditions like gastritis and irritable bowel syndrome (IBS).
Regulating gut microbiota for improved digestion
In the intricate symphony of gut microbiota, regulation plays a vital role in achieving improved digestion. The gut microbiota, composed of trillions of microorganisms residing in the digestive tract, influences various aspects of digestion and overall health.
Regulation of the gut microbiota involves promoting a diverse and balanced community of beneficial bacteria. A harmonious balance enhances the breakdown and absorption of nutrients from the foods we eat, contributing to improved digestion and nutrient utilization.
Probiotics, live beneficial bacteria found in certain foods and supplements, act as conductors in the gut microbiota symphony. They help restore and maintain a healthy microbial balance, aiding in the breakdown of complex molecules and supporting the gut lining's integrity.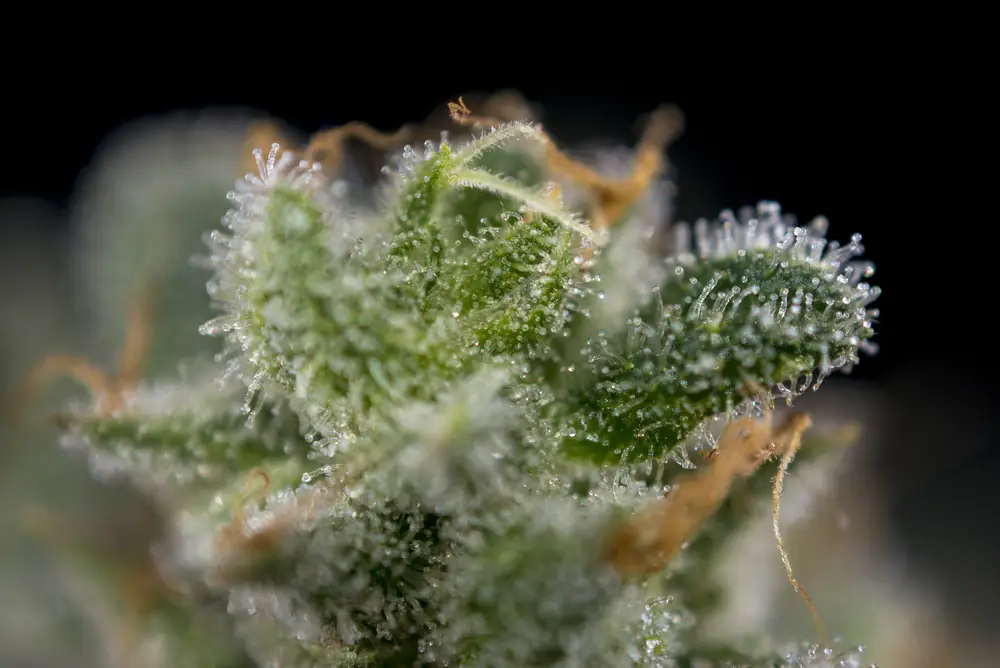 Terpenes and Skincare
In the realm of natural skincare, incorporating terpenes unveils a wealth of possibilities for enhancing product efficacy and nurturing skin health. Terpenes, those aromatic wonders found abundantly in various plant sources, present a holistic approach to skincare that aligns with the principles of nature-based beauty.
Moreover, certain terpenes exhibit antimicrobial capabilities, making them valuable in addressing skin issues caused by bacteria and fungi. Their ability to inhibit the growth of harmful microorganisms contributes to maintaining a healthy and balanced skin microbiome. From facial serums to body lotions, terpene-infused products nurture the skin with the power of nature, fostering a radiant and vibrant complexion.
As the beauty world delves into the vast potential of terpenes, we witness a harmonious fusion of nature's gifts and scientific understanding. Embracing specific terpenes in skincare embodies a deeper commitment to enhancing skin health and appearance, promoting a radiant and revitalized complexion for all to enjoy.
Terpenes for Cognitive Function and Memory
Terpenes' applications in age-related cognitive decline and neurodegenerative diseases hold great promise for the field of brain health. These natural compounds, abundantly found in various botanical sources, offer a potential avenue for addressing cognitive challenges and neurodegeneration.
In age-related cognitive decline, terpenes' neuroprotective properties may play a crucial role. By safeguarding brain cells from damage and supporting neuronal health, terpenes could potentially slow down cognitive decline and preserve cognitive function as individuals age.
Moreover, in the context of neurodegenerative diseases like Alzheimer's and Parkinson's, terpenes' impact on neuroplasticity and neurotransmitter activity becomes particularly relevant. The application of terpenes in age-related cognitive decline and neurodegenerative diseases opens doors to innovative approaches to brain health. While the science is still evolving, terpenes present a tantalizing avenue for promoting cognitive vitality and addressing the challenges posed by cognitive decline and neurodegenerative conditions.
As researchers and healthcare professionals delve deeper into the potential applications of terpenes, the horizon for brain health and neurodegenerative diseases expands, bringing hope for improved treatments and interventions to support cognitive well-being in the aging population.
Terpenes in Pain Management
Terpenes exert a remarkable influence on pain perception and pain pathways, paving the way for natural pain relief and improved pain management. Abundantly present in various botanical sources, these natural compounds showcase their potential to modulate pain sensations and address discomfort at its core.
The analgesic properties of certain terpenes play a pivotal role in pain management. By interacting with pain receptors in the nervous system, terpenes can effectively block pain signals, offering relief from both chronic and acute pain.
The integration of terpenes into the world of natural medicine signifies a promising step toward enhanced pain management. With their unique ability to influence pain perception and pathways, terpenes embrace a future where individuals can find comfort and relief through the power of nature's gifts.
Conclusion
In conclusion, terpenes emerge as fascinating and versatile natural compounds, offering a myriad of benefits across various aspects of health and well-being. From their aromatic allure to their therapeutic prowess, terpenes captivate the scientific community and nature enthusiasts alike.
The potential of terpenes in alleviating pain, supporting brain health, enhancing skin care, and combating various health conditions underscores their significance as valuable gifts from nature. As we unlock their secrets and delve deeper into their mechanisms, terpenes pave the way for innovative approaches to holistic healing and integrative medicine.
From calming inflammation to protecting cells from oxidative stress, terpenes showcase their prowess as powerful antioxidants and natural healers. Their capacity to synergize with other compounds and enhance the effects of conventional treatments further amplifies their appeal in modern medicine.
As the world embraces sustainable and nature-inspired approaches to health, terpenes stand as shining beacons, illuminating a path toward a healthier and more balanced future. Whether it's in natural skin care products, botanical remedies, or holistic pain management approaches, terpenes exemplify the harmonious relationship between nature and science, offering a glimpse into the boundless possibilities of healing from the earth's abundant offerings.