The world of CBD products is always full of innovations and new cool things. So much so that we can easily forget the classics. In this article, we want to explain to you how to make, use and store CBD tincture at home, easily. Let's begin with the basics.
What is a tincture and why choose it
A tincture is typically an extract of plant or animal material dissolved in alcohol. In herbal medicine, alcoholic tinctures are made with various ethanol concentrations. The alcohol content should be at least 20%. In this case, a tincture is a cannabis extract meant for sublingual consumption. It is sometimes referred to as Green Dragon, and a lot of people use it. Even those who are not used to CBD products. The reason is simple: tinctures are a convenient, discreet, and easy way to enjoy your CBD. It's more controlled, you can dose it easily and you don't have to like smoking or vaporizing to appreciate its effects.
CBD tinctures can be highly therapeutic. It's not news that CBD can help with chronic pain, muscle tension, anxiety and insomnia. This way of use CBD it's safe, easy and quick. Did we convince you? You want to try and make some CBD tinctures yourself at home? It's not that difficult, but you need to be patient. Be prepared to wait!
How do you make CBD tincture at home
To make you own CBD tincture, you can use whatever hemp flowers you prefer or have on hand. You can also combine them. You need to know that lower proof alcohol (for example vodka) is a weaker solvent and has more water than ethanol. This is important. This difference can interfere with the extraction progress. You technically can make homemade cannabis tincture with vodka or other lower proof liquor, but it requires additional steps.
The first step in the classic process (with ethanol or high concentration alcohol) is to decarboxylate (or decarb) your hemp flowers to activate the CBD. It sounds difficult and technical, but it's not hard at all. Preheat your oven to 240 degrees fahrenheit (or 115 degrees celsius). While you're waiting for the oven to come to temperature, break apart your hemp flowers with your hands or a coffee grinder. Spread the hemp on a baking sheet lined with parchment paper.
At this point, and when the oven is ready, bake the hemp for 40 to 60 minutes. After the flowers have turned from green to slightly golden brown, remove the pan from the oven and let it cool for 15 to 20 minutes.
The third step is the most important one. You have to add your decarbed hemp flowers to your glass jar and cover the plant material completely with high-proof alcohol. (Your plant material should take up approximately half to 2/3 of the jar, then fill the rest of the jar with alcohol.) Screw on the lid, shake, and then place in a cool, dark location for 3 to 4 weeks. The alcohol will extract the healing and good-for-you constituents from the hemp. We are talking about the good CBD! Shake the bottle a few times per week to keep the hemp flowers submerged.
After a month or so, pour the infusion through a cheesecloth-lined mesh strainer to separate the plant material from the finished tincture. In the end, fill your 1 oz. glass jar with a dropper lid for easy access.
How do you use it
The most obvious and practical way to use your tincture is to put a few drops under your tongue. Let it sit for 30 seconds, then swallow. Don't worry, it won't make you drunk, but you should feel the effects in 30 or 40 minutes. As always, start small to understand your body response to the CBD tincture.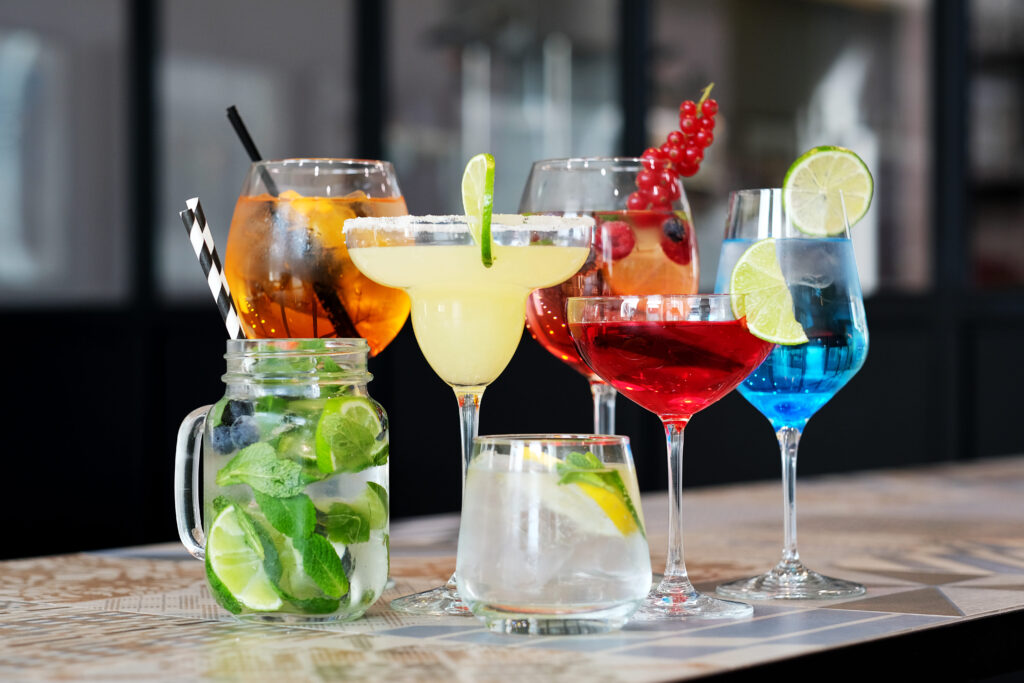 Some users put their CBD tinctures in cocktails and mocktails. We suggest that you put a max of a few drops in your drink of choice. Alcohol can have a really strong flavor, don't ruin your precious drink! We don't suggest, however, to use this tincture for cooking. Exposing it to high heat, in fact, can render its effect useless, burning them away. You can incorporate the tincture in a sauce or in a dressing. 
How do you store CBD tincture
One thing you really need to know if you want to start producing CBD based substances at home, it's that cannabinoids will degrade under circumstances involving exposure to heat, light or oxygen.  The solution? Storing the product in a cool, dark and sealed place. The refrigerator is ideal. Another good idea is to use a dark and opaque container. Don't forget to label your tincture. The shelf life is long, but every change in the consistency or in the color of the tincture could be an indicator of degradation. Better be safe than sorry!
Finally, as we said, you can use any hemp flower you prefer, but we recommend taking cheap inflorescences such as Lemon Haze or Pineapple Express, as they will be destroyed in the extraction process.