Table of Contents
Introduction
From the moment I saw my first wiggly ball of fur, I fell in love. Over the years, more purring kitties have joined our family, and there's nothing quite like having a cuddly companion to come home to after long days.
Of course, with cats comes responsibility – these little ones deserve only the best! That's why we turned towards CBD for cats as an alternative to traditional medication or supplements – it can make all the difference when it comes to their comfort level without any uncomfortable side effects.
Whether your furry friend is young and healthy or older with an illness that needs relief, CBD for cats are safe and highly recommendable! Giving them this extra care means they will stay happy and healthy throughout their life journey, which makes me feel content during those snuggling nights on top of paws up.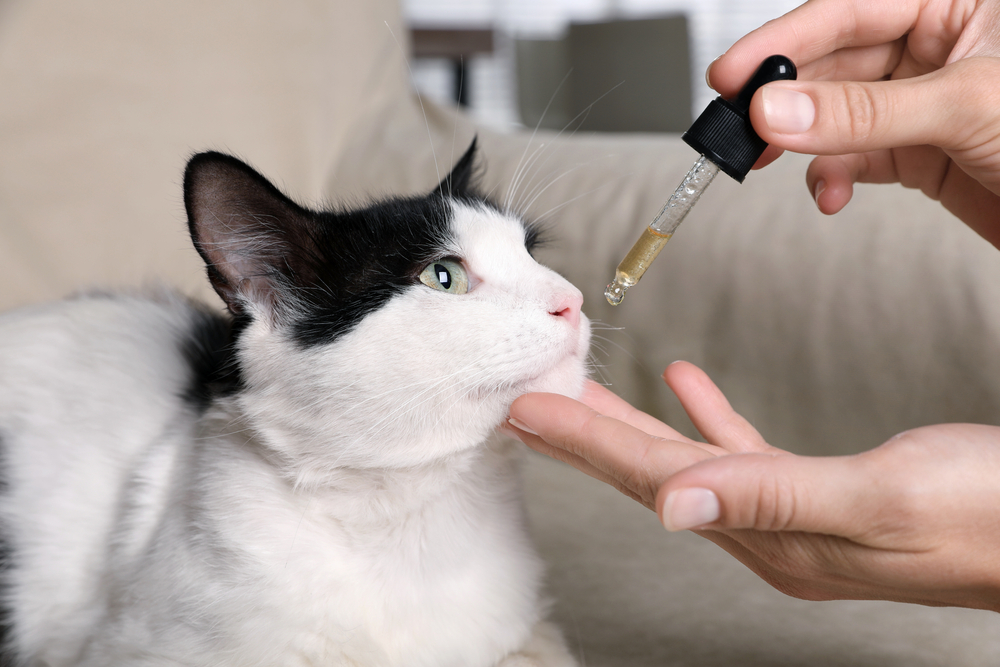 Is CBD For Cats Safe?
If you are shopping for CBD for cats, please do the research and trade carefully. The FDA doesn't regulate these items, so finding reputable brands with transparent ingredients is key. These cat CBD oils won't hurt the kitty, but speaking to a vet beforehand ensures you get the proper dose.
It's not about bringing on too much or too little relief here; we want things just right! There are standard strength solutions as well as higher potency options; it's up to you (and perhaps some expert advice) to select what will be best for your pet.
How to choose the best CBD hemp oil?
Lab Test Results
If you want the best CBD oil for your cat, it's worth spending a bit extra on products with reliable third-party lab test results. These tests show the amount of THC in the product, which can be toxic to cats, and detect any potentially harmful chemicals that can threaten a cat's health down the line. Get smart and stay safe: make sure your pet gets quality CBD.
Quality of Ingredients
When considering CBD oil for cats, please ensure the product only uses all-natural ingredients. Sadly some brands will try to sneak in low-quality or fake fillers, which can potentially be harmful to our pets. Read those ingredient lists carefully and give your pet top-notch care with quality products. Usually, the best CBD oil should have the following ingredients:
THC-free
No harmful additives or preservatives.
100% natural ingredients that are dairy-free, gluten-free, and non-GMO
Third-party lab tested
Amount of THC
Feline owners, beware! You may unknowingly be endangering your beloved pet if you're not paying attention to THC levels. When shopping for CBD hemp oil, make sure it indicates 0.3% or lower THC – any higher, and this compound might adversely affect cats.
Type and potency
Buying CBD oil can be confusing. Make sure to do your research before deciding on the perfect product for your cat! From full-spectrum and broad-spectrum oils to isolates in various potencies – it's all about finding that sweet spot so you know exactly what kitty is snacking on when they get their daily dose of cannabidiol goodness. Additionally, the potency of the hemp seed oil should be clearly stated in milligrams for accurate dosing.
Customer feedback
Is your choice of CBD for cats living up to the hype? Discover how you can get valuable insights into their quality and effectiveness with a closer look at the purchase process, shipping time, and experience of other cat parents. Uncover what makes (or breaks) an exceptional hemp seed oil.
Price of CBD for cats
It's time to get your feline friend the care they deserve! Although quality when it comes to hemp oil is key, there are plenty of ways to save money while ensuring they're still getting all their necessary benefits. From price discounts and bundles galore – take advantage of these offers so that neither your wallet nor your pet suffers shortfalls.
Method Of Extraction
Finally, if you want to get the most out of hemp oil, then take a closer look at how CBD is extracted. You'll find two main methods – CO2 extraction and solvent-based extraction. Safety first! The former is known for delivering quality with no baleful chemicals, so be sure this method was used when picking up your favorite brand.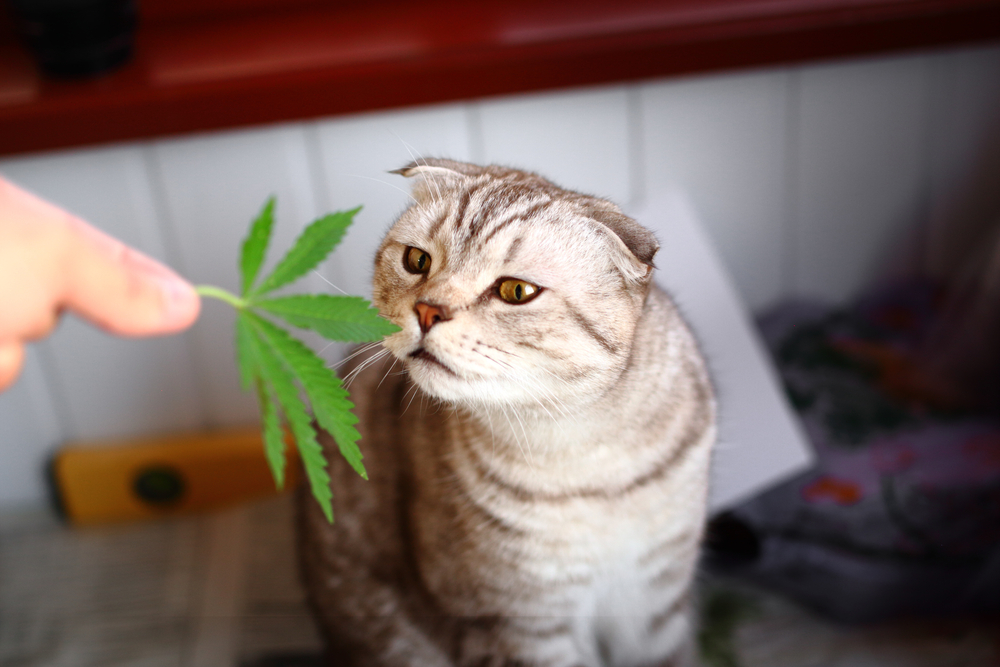 The Health Benefits of CBD for Cats
Are you a pet parent that's curious about the healing wonders of CBD for cats? Thanks to two groundbreaking studies, we now understand more than ever about how it can help our furry friends.
The first study specifically examines the effects of pet CBD oil on their health and well-being. And in another case study with numerous participants' cats and dogs– there were positive results! Even though research is still new to this area of science, these promising findings suggest huge potential for hemp CBD oil as an alternative form of treatment for your beloved animal companions.
From playing to long car rides, cats can experience plenty of stress and anxiety that affects their health. Luckily, veterinarians all over the world have found great success in using CBD oil as part of treatment regimens! Read on to discover a few advantages your kitty can experience:
-Is your kitty struggling to nod off or freaking out on car rides? Don't stress – CBD oil could be your secret weapon! This liquid gold can help your furry friend get quality snooze time thanks to ingredients like chamomile.
-Believe it or not, CBD oil can do even more! It can ease nervousness and anxiety, bringing peace and harmony to your fur baby's life. When your kitty is at her wits' end, she might hide under the bed or lash out. But with CBD oil, she'll feel like a new cat!
-Incredible as it may seem, CBD oil has natural anti-inflammatory properties that can help soothe aches and pains caused by injuries. Who wants to see their pet suffer? Not you! So give them the gift of pain relief and comfort with CBD oil.
-And last but not least, if your senior cat is starting to feel the effects of time, CBD oil is the perfect addition to their diet. It eases inflammation and stiffness, making their golden years more comfortable and enjoyable.
Types of CBD Products for Cats
Now that you know how CBD can benefit your feline buddies, let's take a look at the types of CBD products available in the market. Woohoo! You'll be happy to know that there are multiple types of pet CBD products to choose from.
CBD oil tinctures
Let's start with the most popular one – Oil tinctures. These are easy to administer and offer a combination of carrier oils and active ingredients. Try CBD salmon-flavour pet oil from hempati! Or if you want something even fancier, you can try beef-flavored CBD oil. Cats will love it!
CBD capsules
Do you have a cat that hates the taste of tinctures? Don't worry! Capsules come in an easy-to-swallow form and can be given to your cat with a treat or even hidden in their food.
CBD treats
Finally, we have CBD treats! Great for cats that are not fans of taking pills or tinctures. These tasty treats can provide the same benefits as oil tinctures or capsules. Yummy!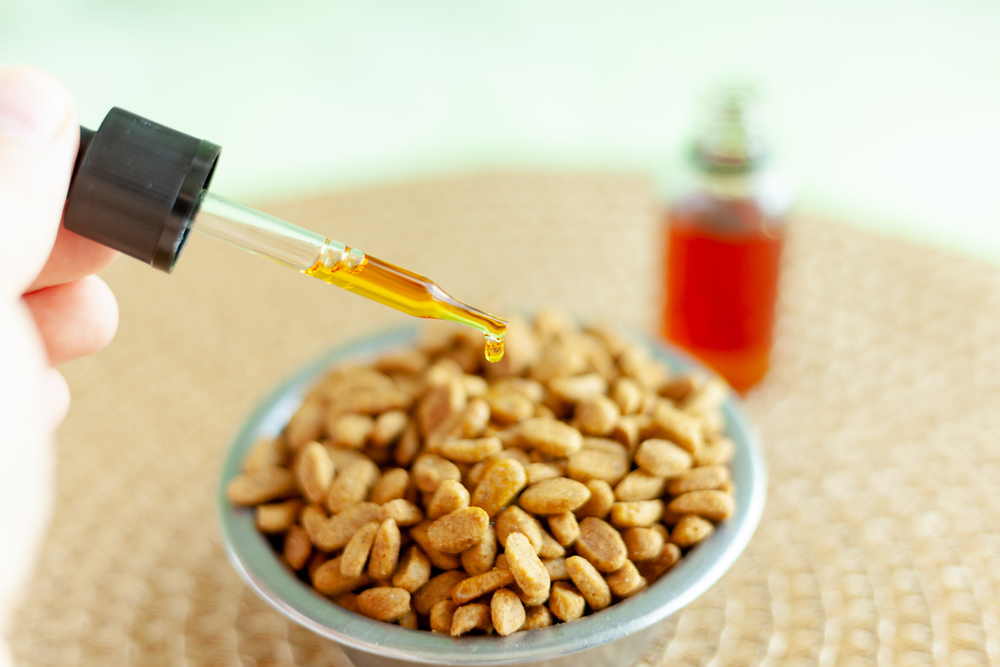 How to Safely Administer CBD for Cats?
It's awesome that you want to give your furry friend some CBD. It's a great decision! But I know what you might be wondering now – how much should you give and how often? Don't sweat it, my friend. The answer is simple – talk to your vet! They are the experts and can give you a personalized CBD dose recommendation to make sure your cat stays safe and comfy.
But here's the thing, not all pet CBD oil is created equal, and this is where it gets super essential to read the label and follow the dosing instructions specific to your product. Luckily, most brands come with their dosing chart based on your cat's weight. See, easy peasy!
Here's the deal – every cat out there is unique and can react a little differently to CBD oil. So, you want to start with the tiniest dose possible and keep a lookout on your furry friend to ensure everything's running smoothly. We're all on the hunt for that sweet spot, the perfect dosage that gets the job done for your kitty.
How much CBD Oil for Cats?
When it comes to CBD oil dosage for your feline friends, you must stick to 1 to 5 milligrams per 10 pounds of their body weight. If you want a low dose, go for 1 milligram; a medium dose would be 3 milligrams, and if you think your cat needs it, then go for 5 milligrams.
If you have a big cat like a Maine Coon, then you might want to up that dosage a little bit. But don't forget, it's all about starting small and gradually increasing the dose, alright?
Conclusion
CBD for cats can be a game changer for your feline companion. Not only does it helps cats relax, but it also offers a natural remedy for a range of ailments, from anxiety and joint pain to arthritis. And let's not forget about scratching behavior- if you're tired of your cat tearing up your precious furniture, high-quality CBD for cats can help put an end to it. My cat used to love causing chaos around the house, but after introducing CBD oil to her daily routine, she's become a total couch potato. Give it a try, and watch your furry friend reap the benefits!
Let's start with a low dose and closely monitor your furry friend to discover the right dose that works for them. If you have any queries or concerns, always consult your vet before introducing new CBD oil products or treating pets. It's essential to take your time to research and find top-notch CBD oil. CBD for cats is a simple step can make all the difference in alleviating your pet's health.
Thinking about trying CBD for cats? Trust me, go for it! Not only do the results speak for themselves, but there's something reassuring about giving your furry friend a more natural, well-rounded approach to health. Your cat will thank you – and you'll thank yourself for taking care of your precious kitty.