Table of Contents
Introduction
Receiving a cancer diagnosis can be shocking and drastically change one's life. Conventional treatments such as chemotherapy, radiation, and surgery have been known to cause physical and emotional strain. However, more people are now finding the potential advantages of CBD for cancer when used in combination with other treatment methods to ease their symptoms while engaging in activities that improve overall well-being.
Recent research around CBD oil and its potential to address a variety of health issues has been gaining momentum. This article will dive into the latest studies revolving around using CBD for cancer, examining how it may assist in symptom relief, put the brakes on disease progression, as well as greatly improve life quality for those battling cancer.
Cancer Therapy: an Overview of Symptoms
Cancer treatment is a difficult and trying journey. Chemotherapy, radiation therapy, and surgery are all taxing forms of care that can take an extreme toll on the body, emotions, and mind. Common side effects of cancer therapies include fatigue, pain in various locations throughout the body, nausea/vomiting episodes, loss of appetite or taste preferences, sleep-related challenges, and anxiety/depression-related states. Each of these symptoms may cause unique struggles for each individual undergoing this course. It is crucial to be aware that these symptoms are a regular component of the cancer journey, and adequate strategies can be used to manage them.
According to research conducted by the University of Groningen, entitled "Breast Cancer Survivorship," it has become apparent that breast cancer survivors may experience depression and anxiety for extended periods following their treatment sessions. Thankfully, CBD could prove helpful in relieving such intense symptoms as well as improving life quality overall.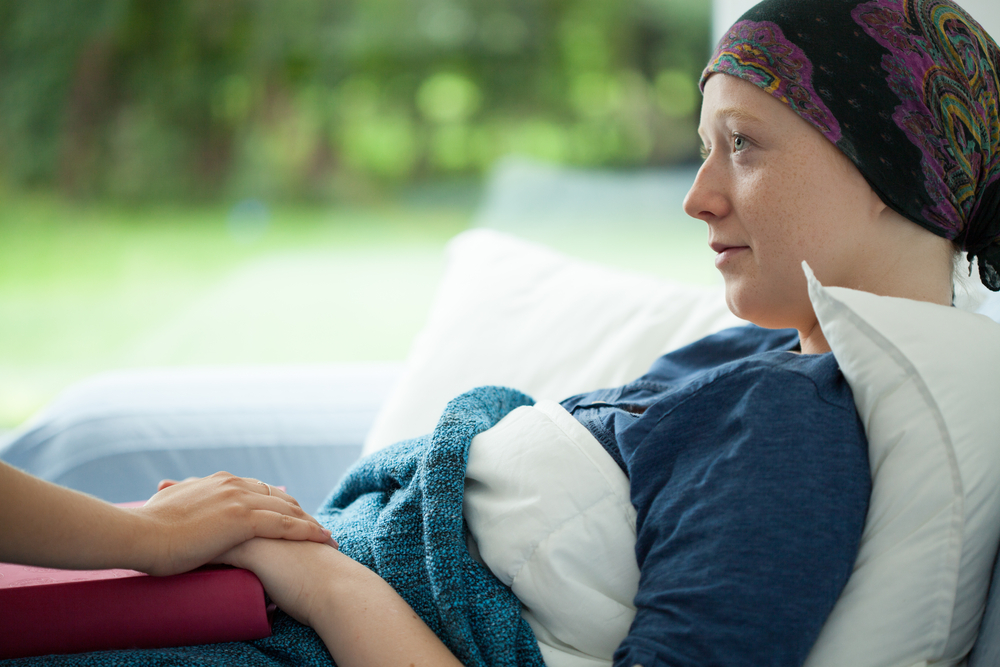 CBD and THC as a complementary therapy
CBD and THC are two components that can be derived from the hemp plant, yet have unique impacts on our bodies. While THC is the main psychoactive component in cannabis which produces an altered state of consciousness, conversely CBD has no psychotropic effects whatsoever. Research shows us how CBD may suppress some of the mind-altering properties caused by consuming marijuana enriched with THC – inducing a more comprehensive healing experience when used jointly. A study published by the National Cancer Institute discovered that THC and CBD can notably ameliorate the symptoms of nausea and vomiting in cancer patients receiving chemotherapy.
This finding demonstrates how medical cannabis may be a valuable treatment for those enduring debilitating physical conditions due to intensive forms of therapy like chemotherapy. A study published in The American Journal of Hospice and Palliative Medicine showed that both THC and CBD are able to successfully alleviate pain for cancer patients. It is significant to point out, however, that not all CBD products contain THC- so it becomes crucial to conduct your research properly before making a purchase; this will ensure you get the product specifically tailored for your needs.
CBD and THC are two powerful compounds that, when used together, can create a comprehensive therapeutic experience. Each provides unique benefits – THC stimulates appetite while CBD reduces anxiety and promotes relaxation- that complement one another to maximize their positive effects on the body. This dynamic duo also enhances pain relief in ways not possible with either compound alone. By using them together, you'll be able to take advantage of all they have to offer! Additionally, THC can alleviate nausea and vomiting, while CBD has antiemetic properties.
The combination of both cannabinoids is beneficial for cancer patients receiving chemotherapy treatments to reduce their symptoms. It's important to note that the ratio between CBD and THC in a product affects its effects significantly. Products with higher proportions of CBD tend to result in calming sensations, whereas products with more THC will have more potent psychoactive powers on users. Focusing on the most effective synergy between CBD and THC is key to obtaining optimal therapeutic results. It's essential to identify a product that accurately meets your individual needs with just the right balance of both compounds.
Evidence-based research on using CBD for cancer
An expanding amount of evidence-based research indicates the potential healing effects of CBD on cancer. Several investigations demonstrate that CBD has antiproliferative and proapoptotic properties on malignant cells, which implies it can potentially reduce the rate at which cancer grows and spreads.
Numerous research projects have disclosed that CBD can potentially reduce the spread and growth of cancer due to its antiproliferative and proapoptotic characteristics. For instance, a study from the "British Journal of Clinical Pharmacology" showed that CBD significantly curbed breast cancer cell development in laboratory conditions. This means it may help slow down the development and propagation of this severe disease. According to a study published in the "Journal of Clinical Psychology" CBD has been shown to induce apoptosis, or cell death, in human glioma cells–a form of brain cancer.
Furthermore, CBD has been proven to have anti-inflammatory and antioxidant qualities that could potentially lower the likelihood of cancer. For instance, according to a study published in "The Journal of Clinical Investigation", it was discovered that CBD could reduce oxidative stress – an essential factor when it comes to developing cancer cells – in vitro tests.
It's essential to acknowledge that although the research surrounding CBD as a therapeutical aid for cancer is positive, further investigation needs to be conducted to fully understand its potential. Therefore, it should not be regarded at this point as an absolute cure and individuals must always seek advice from their healthcare provider before incorporating CBD into a complementary therapy plan.
Patient experiences and success stories
While anecdotal evidence is not always backed by scientific proof, numerous patient stories and success reports have suggested the potential advantages of using CBD for cancer. These accounts offer valuable insight into how some people have used CBD to manage their illness symptoms.
Take, for example, the case of a cancer patient from Coventry who documented her journey with a cannabis oil treatment. Even though Cancer Research Committee results are yet to provide enough scientific evidence in favor of this alternative form of medicating, some users have reported significant changes that positively impacted their lives.
A case study, featured in "Frontiers in Oncology", is proof that CBD has the potential to dramatically improve symptoms associated with colorectal cancer such as pain, nausea and vomiting for patients; even so much as drastically reducing their use of prescription medications.
While these individual accounts do not provide scientific evidence to validate the use of CBD for cancer, they serve as a positive insight into its potential. These brave stories offer great hope in supplementing traditional treatments with an alternative remedy such as Cannabidiol-based therapies.
Can CBD oil help prevent cancer?
Can CBD oil help protect against cancer? While we don't have a definitive answer yet, research has started to point toward the potential of using CBD as an agent for prevention. With its growing popularity, more studies are being conducted to better understand how this compound may be beneficial in preventing and treating certain cancers. So far, results appear promising with evidence suggesting that it might just work.
As demonstrated by a study published in the "British Journal of Clinical Pharmacology" CBD could potentially be utilized to inhibit cancer cells, thus reducing their spread as well as inducing cell death within certain varieties of tumors. An article published in the "Journal of Clinical Investigation" uncovered that CBD may serve as a preventative agent for breast cancer, suppressing the growth rate of cancerous cells – however, more studies are necessary to attain insight into how exactly this works biologically speaking.
Although these preliminary results point towards a promising future application of CBD in preventing cancer, further research is essential to verify its efficacy and safety thoroughly before it can be utilized clinically on human patients. Moreover, it is essential to bear in mind that CBD should never be utilized as a sole form of cancer treatment.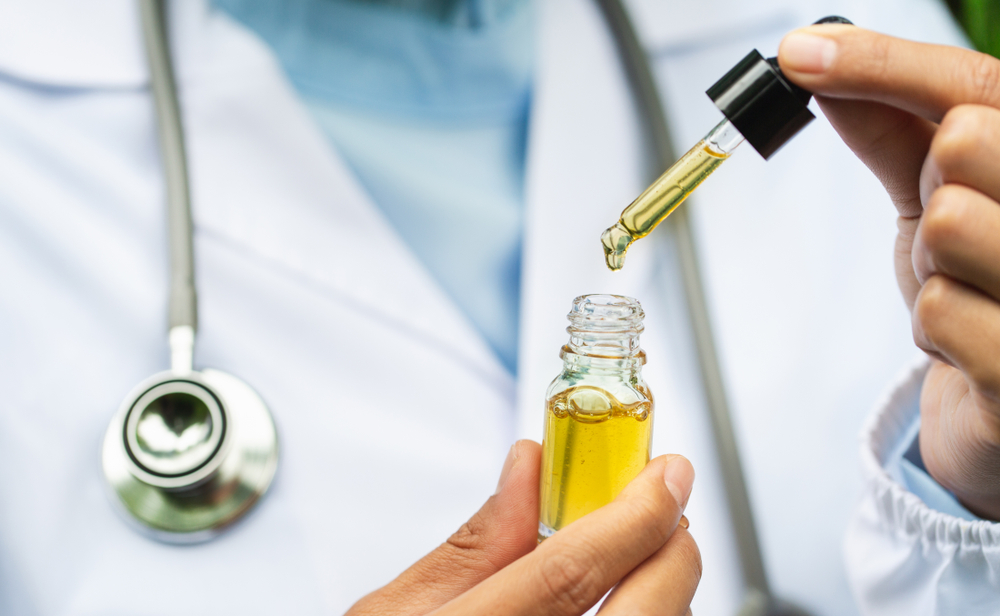 CBD products for cancer
With such an expansive selection of products to choose from, however, each with its own distinct benefits and drawbacks – it can be difficult to determine which is the best choice for you.
With its therapeutic potential, CBD oil has gained immense popularity among cancer patients for successfully managing symptoms associated with the disease such as pain, nausea, and loss of appetite. A recent study from the "Journal of Clinical Psychology" indicates that CBD oil can be a powerful tool for managing chronic pain and promoting more restful sleep in those afflicted by it.
In addition, CBD edibles are an alternative form of intake for those seeking the benefits of cannabidiol. Gummies and chocolate make it easy to take in your daily dose – especially beneficial for those who may have difficulty swallowing pills or capsules. That's why these tasty treats offer a convenient and enjoyable way to get all the benefits that come with taking CBD.
When it comes to symptom management, specially formulated CBD products such as lotions, creams, and gels can be a great choice for cancer patients. Get quick relief from pain, discomfort, and inflammation with topical treatments that are specifically designed to address these issues. You don't need any other medications or supplements for this direct release of tension in the area you're targeting. An illuminating research paper published in the "British Journal of Clinical Pharmacology" discovered that topical CBD products could reduce pain and inflammation reliably for those suffering from joint or muscle discomfort, demonstrating their efficacy as a safe remedy for chronic ailments.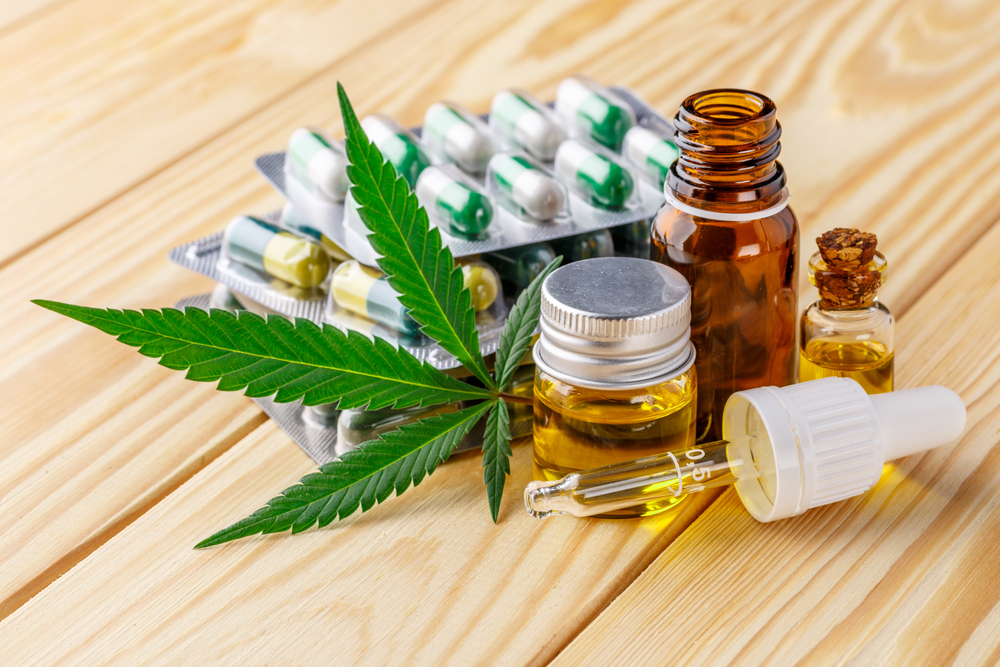 Side Effects
Over the last few years, CBD oil has been gaining traction as an effective treatment for cancer. Still, it's essential to be aware that like any medications or supplements, these products can cause adverse reactions in some people.
The most frequent side effects associated with using CBD oil for cancer include exhaustion, diarrhea, changes in appetite, and weight fluctuations. Besides dry mouth, dizziness, and an altered sense of taste, there are other potential mild yet temporary side effects to note. However, these can be managed with appropriate care is essential to converse with a doctor before beginning any new treatment, including CBD, as it could lead to potential interactions between the drug and other medications. In certain situations, side effects may be caused by these possible combinations.
Patients who took CBD experienced significantly fewer side effects than those utilizing traditional cancer treatments such as chemotherapy. Despite this, it is still crucial to diligently monitor any changes in symptoms and inform a medical professional of these changes.
Before beginning any new treatment, including CBD, patients should have a frank discussion with their healthcare provider to ensure it is safe and will provide the desired results.
Conclusion
Patients facing cancer may find great relief in CBD oil, edibles, and topicals as they can help with symptom management. Despite minor potential side effects that don't last long, these products offer considerable benefits such as managing chronic pain and encouraging restful sleep without the need for harsh traditional treatments like chemotherapy.
Before initiating any new treatment protocol, patients must consult their healthcare provider so they can guarantee the desired results are achieved safely. It's also imperative to keep a close eye on changes in your symptoms and promptly notify them of any detected differences. With expert care and guidance from healthcare providers, CBD might be the answer to effective symptom management for many cancer patients around the world.