Table of Contents
Introduction
Are you a horse owner or someone who loves animals and wants to learn more about keeping them healthy? If yes, you may be familiar with the concept of health supplements for horses. Feeding them nutritional supplements is one way to help keep your companions healthy.
In today's world, CBD for horses are gaining popularity due to their superior health benefits, such as anti-inflammatory, anti-nausea, stress relief, and more! So, read on to know about CBD for horses and where you can buy them.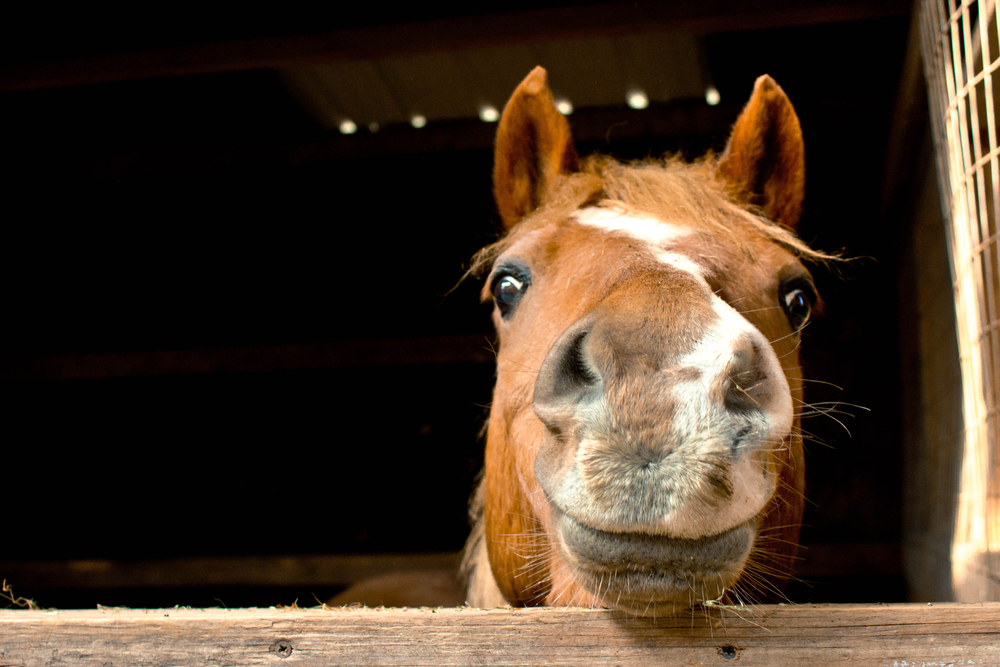 What is CBD?
Cannabidiol, or CBD, is a naturally-occurring chemical compound in the hemp plant. In other words, it is a compound found in the cannabis plant.
But unlike Tetrahydrocannabinol (THC), the compound known for giving cannabis its psychoactive properties, CBD doesn't have any psychoactive effects and is completely non-intoxicating. It means it will not make your horse high. Instead, it works to provide relaxation and other benefits.
8 Benefits of CBD for Horses
Using CBD for horses can offer a wide range of benefits. Scientists recently investigated how horses metabolize and tolerate cannabidiol, esearch is still in its early stages but has shown promise.
Supplement companies have been actively promoting CBD products as a more natural way to fight inflammation, reduce anxiety, and provide other potential health benefits. Here are some key ones:
1. Stress and Anxiety Relief
CBD is helpful in reducing stress and anxiety in horses. For those who have seen their horse become easily agitated or uncomfortable in certain situations, CBD supplements can be a great way to help them relax.
A member of the Texas A&M University system announced the positive results of their Cannabidiol (CBD) Equine Study focusing on the stress of transportation.
With its calming effects on the nervous system, your horse can feel more relaxed and calm in challenging situations. In this way, you can help them to become more comfortable in their environment.
2. Anti-Inflammatory Effects
CBD for horses can bring wonders in terms of inflammation relief and recovery. CBD has been known to have tremendous anti-inflammatory effects, potentially helping your horse recover faster from injuries or illnesses.
It does so by reducing the levels of pro-inflammatory chemicals in the blood and can be used to reduce pain and swelling due to arthritis, tendonitis, and other such issues. Other than this, it has been found to be beneficial in treating chronic skin conditions like eczema.
3. Improved Digestion
Sometimes, horses can experience digestive disturbances such as bloating, constipation, and other discomforts. There could be many reasons behind these issues, but one of the best solutions to these issues is CBD supplements.
The anti-inflammatory and antispasmodic properties of CBD can help relax intestinal muscles and reduce inflammation, which can lead to improved digestion and gut health. It also helps in stimulating the appetite of your horse, ensuring that they get all the nutrients they need for better health.
4. Anti-Nausea Effects
This is an uncommon benefit of CBD for horses. How this works is that when CBD enters the body, it binds to CB1 receptors in the brain. It helps to reduce nausea by blocking some neurotransmitters responsible for it, such as 5-HT3 and dopamine.
As a result, horses can get relief from nausea and vomiting symptoms due to motion sickness or other disorders like colic.
CBD can also help in reducing excessive salivation and saliva production that sometimes accompanies nausea.
5. Pain Relief
The therapeutic effects of CBD for horses can be very helpful for pain management in many ways. As mentioned earlier, CBD helps reduce inflammation, which can be a major factor in pain. It also interacts with the endocannabinoid system to reduce pain signals sent to the brain.
But that's not all; CBD can also help reduce nerve-based pain and is often used for treating conditions like fibromyalgia, sciatica, and muscle soreness.
6. Improved Immune Function
Better immunity means a healthier body. CBD is known to help with boosting the immune system of horses, humans, and other animals. But the question is how?
As discussed in the above benefit, CBD helps activate the endocannabinoid system, which triggers a cascade of events that leads to increased production of immune cells. This helps fight potential infections and reduce the risk of disease. CBD can also promote gut health, an important element for a healthy immune system.
7. Promoting Quality Sleep
Insomnia and other sleeping disturbances are not uncommon in horses. These conditions make it hard to maintain normal and balanced behavior. But don't worry because CBD can help your horse get the rest they need. CBD for horses been found to be effective in calming the nervous system and reducing anxiety, making it easier to fall asleep.
Also, it has been seen to combat insomnia, which is common sleeping. CBD supplements can help your horse get quality sleep and stay healthy by reducing inflammation, promoting relaxation, and regulating hormones.
8. Better Joint Mobility
Last but not least, CBD can be used to get better joint mobility. Joint mobility problems usually happen when your horse becomes old. However, you can use CBD supplements to help improve joint health. Joint mobility reduces because of inflammation, and since CBD helps to reduce inflammation, it can be a great solution for healthy joint function.
CBD is also known to stimulate the production of collagen, which is important for maintaining healthy joint cartilage. As a result, your horse can enjoy better joint mobility and improved overall health.
Where to Buy CBD for Horses?
The market is full of CBD oils and other CBD supplements for horses. But to get the best results with no side effects, you have to go for the best CBD supplementation. Now, where to buy the best CBD for horses? You can buy high-quality CBD from Hempati. Although there are different CBD supplements available, like CBD pellets (horse pellets), CBD isolate, etc., we highly recommend the Classic 24% CBD Oil.
This CBD oil is actually for those who want to gain the most advantage from cannabinoids. Basically, 2000mg of CBD and 400mg of CBG are mixed into hemp oil, which has a distinctively grassy and slightly bitter taste. This hemp oil is designed in such a way that it contains less than 0.2% of THC, so it is safe for consumption.
The combination of CBD and CBG allows the user to get the best out of both cannabinoids. Because of its multi-functional feature, this hemp seed oil is in great demand these days. It is mainly used as an anti-inflammatory agent to reduce pain and provide tranquillity to the user. Not only that, but it can also work as an anti-depressant and to combat insomnia effectively.
You can give this CBD oil to your horse, and it will enjoy the same benefits. Click Here to order your Classic 24% CBD Oil by Hempati!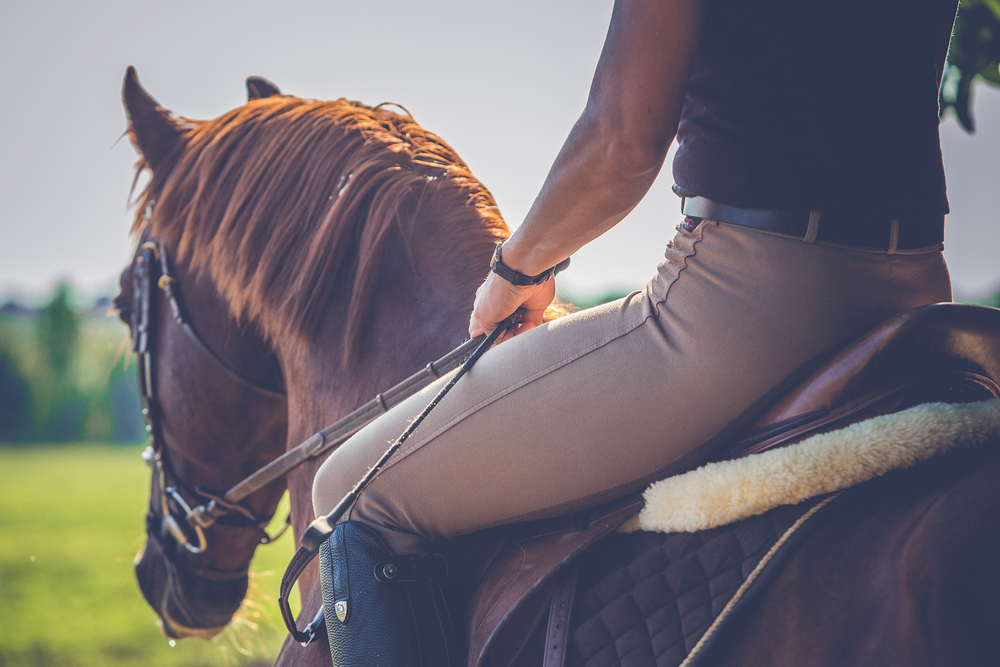 Common Misconceptions About CBD
Despite the amazing benefits of CBD, there are several misconceptions you need to know. Here are a few common misconceptions or myths:
CBD will Make your Horse High
This is a myth, as even though the organic hemp plant used in making CBD oil contains trace amounts of THC, the cannabis compound that induces the "high" feeling, it is not enough to cause any psychoactive effects on your horse. CBD is perfectly safe and non-psychoactive, so there's no need to worry about giving it to your horse.
CBD is the Same as Marijuana
Yes, CBD is a compound present in the marijuana plant, but there is a huge difference. Marijuana contains THC, the psychoactive compound that causes the feeling of being "high." CBD, on the other hand, is non-psychoactive and does not cause intoxication. So there is no way you can say that CBD is the same as marijuana.
CBD is Only Used for Medical Purposes
CBD is no doubt used for medical purposes like managing anxiety, pain, and depression. However, it is also used for many other purposes, such as improving skin health, reducing inflammation, and providing better joint mobility. Therefore, CBD has a wide range of therapeutic uses and can be used for a variety of reasons.
CBD is Psychoactive
Most people believe that CBD has psychoactive effects like THC. The truth is, while both compounds are derived from cannabis plants, they are quite different. THC is a compound that binds to the brain's receptors and produces a "high" feeling.
CBD is a non-psychoactive compound with calming and anti-inflammatory properties. So, it is clear that CBD has no psychoactive effects.
CBD has No Side Effects
Generally speaking, CBD is considered to be safe as it offers many health benefits and has little to no side effects. However, it is still important to be aware that there may be some mild side effects, such as dry mouth, nausea, and fatigue. It is always advisable to consult with your veterinarian before giving CBD to your horse. Even if you want CBD for yourself, consult a doctor before doing so.
CBD is Illegal
This misconception usually arises because CBD is extracted from the marijuana plant, which the government regulates. However, CBD is legal in most countries (as long as the item contains less than 0.3% THC) and can be purchased without any restrictions. It is even available for purchase online, so you don't have to worry about getting into any legal trouble after including a full spectrum CBD oil in your organic farming practices.
Conclusion
So, this was all about CBD supplements for horses. Today, we covered everything about CBD for horses, its benefits, and of course, some common misconceptions. We hope this blog has been helpful in clearing some doubts about CBD for horses. Start giving CBD supplements to your horse, and see the difference in their health.