Table of Contents
Introduction
Migraines happen, but that doesn't mean you will try anything to relieve yourself from a headache. Have you ever tried taking a CBD migraine killer? No? You should. Once you're headed for a migraine, and even after it's already hit, CBD might be your saving grace.
You've probably heard about CBD. Yes, only a million times. So, let's open with some kind of statement here. CBD is not a migraine treatment. It's a migraine delayer. CBD interacts with the endocannabinoid system in the body to ease the suffering long enough to make you feel better.
CBD For Migraines, Approved By Neurologists
Migraine is a common neurological disorder characterized by recurrent head pain or discomfort. They can range from mild and annoying to severe and debilitating. Other symptoms often accompany migraines. More precisely, nausea, vomiting, sensitivity to light and/or sound; you'll do nearly anything for relief.
While a migraine isn't normal, it isn't necessarily severe and often resolves itself. Various factors, like stress, hormonal changes, some foods, and environmental factors, often trigger them. Since individuals are different, it is hard to identify the main culprit behind each migraine.
Stress, for instance, prevents people from getting enough rest, which means their sleep is fragmented, and they tend to stay awake longer. Over time, this leads to fatigue and lost productivity. Lack of quality sleep, or rather being restless, irritates the mind and leads to discomfort.
Why should you care? My friend, understanding migraines is as crucial as finding an effective relief. Don't worry – we've got your back. Does CBD work on migraines? Well, some evidence suggests possible benefits. But – and this is a big but – this evidence is based on small studies only, and it's pretty weak.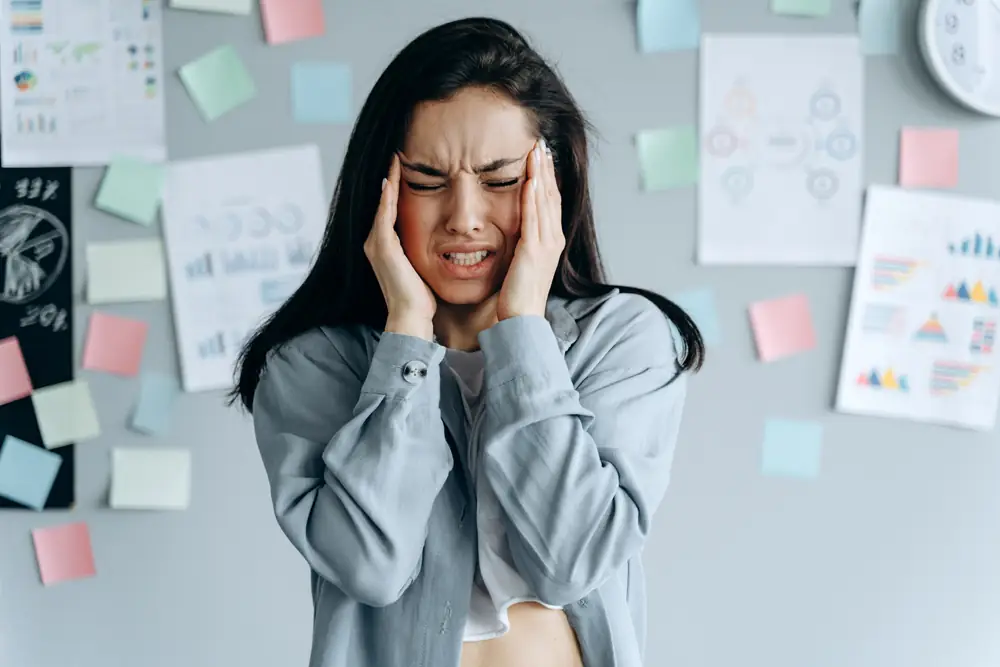 Traditional Migraine Remedies
If there is one thing that will drain the living energy out of you and pound a sledgehammer on your head simultaneously, it is a migraine. Severe, acute head pain that can last for hours, even worse, days. While seeing a neurologist for a prescription is your best bet, some pain medications for migraines work like magic.
As a rule, flush out a migraine with a pain medication or ibuprofen, take it with water, and hit the sheets for much-needed rest. That will do its job! Having good quality sleep, when needed, is good for the body. But here's the kicker: Migraines affect your sleep quality, so even after a good nap, you may still feel the migraine taking its toll on you.
Most people take over-the-counter pain medications such as ibuprofen or acetaminophen. For years, these medications have been the way migraines are treated. They provide temporary relief at the minimal cost of some side effects. Prescription medications such as triptans work best in severe cases when taken under a doctor's instructions. The same side effects apply.
So many ways to cure a migraine! The catch? Stuff your body full of chemicals and billions of dollars in 'look-good' pharma ads. But this isn't the only way. Since doctors started prescribing cannabis products to treat various symptoms, the topic of migraines also came up. And here's the takeaway.
CBD For Migraines, The New Migraine Killer
CBD oil, short for cannabidiol oil, needs no introduction. It's a natural compound found in hemp plants that has no psychoactive effects. The popular kid on the block, CBD oil offers many health benefits. At the top of that list is pain relief, reducing inflammation, and promoting relaxation.
Many people have turned to CBD oil as an alternative to traditional medications. This oil can be consumed independently as a stimulating, soothing herbal infusion. Others like it brewed with many different kinds of herbs to make a soothing, caffeinated blend. It doesn't matter how you like it the science says it works.
CBD is the way to go whether you're looking for a pain killer or just raising your body's defenses against diseases. CBD oils are known to possess antioxidants and anti-inflammatory properties, which help to reduce pain and provide a calming effect during migraines.
These oils contain compounds that interact with the body's endocannabinoid system, which helps regulate pain perception, inflammation, and other bodily functions. This interaction may help reduce the intensity and frequency of migraines and relieve the inflammation accompanying them.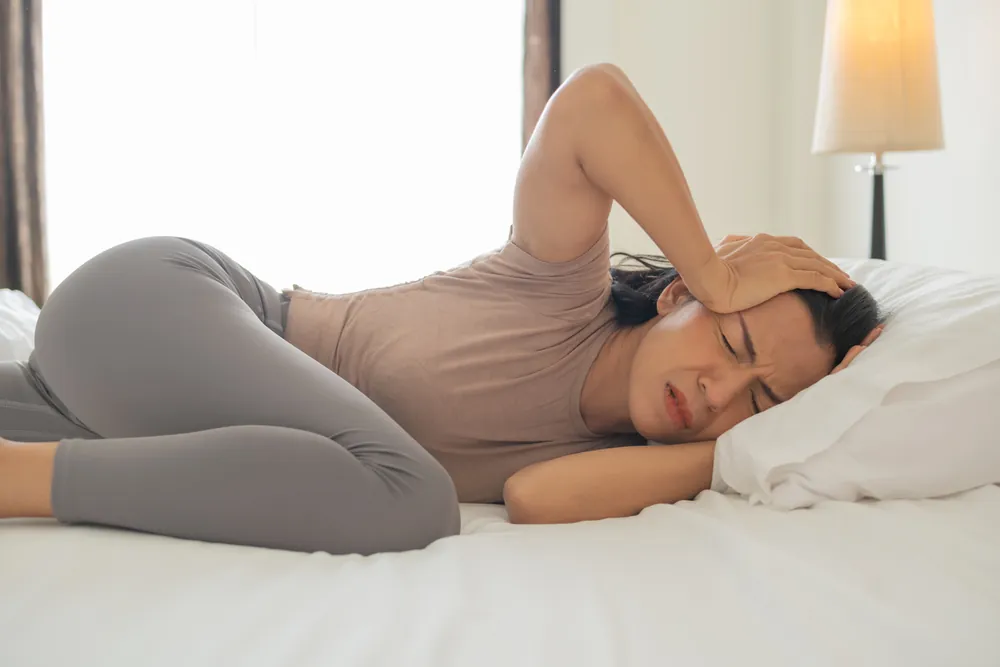 The Science Behind The Use Of CBD For Migraines
According to science, CBD has been effective at treating chronic pain, particularly in elderly patients. A study that introduced CBD oil to patients with multiple sclerosis found that after some time, the patients reported a significant improvement in the quality of sleep and a reduction in neuropathic pain.
Speaking of neuropathic pain, a study on the potential benefits of using CBD to address neuropathic pain made some assuring findings. CBD oils proved effective in providing pain relief. Again, the patients could sleep better despite chronic pain after consuming CBD at least three times a day.
Another study found that when patients with chronic migraines consumed CBD oil, it reduced pain and improved the quality of life. Other studies found that CBD oil can reduce migraines when consumed regularly. There is a lot of science behind CBD oil as a promising option for migraine relief.
The Best CBD Oil For Migraine Relief
Refreshing, aromatic, and delicious. The thing about CBD oil is that you are not only buying the health benefits but also a wealth of flavors. CBD oil comes infused with a delicious ministry flavor that goes well with all kinds of ingredients, making for the most delicious drink ever.
Whipping out something special with CBD oil isn't that challenging. The key is finding the right one. It goes without saying you need to find the ideal product. If you want a drink that will pack a punch in flavor but also deliver migraine relief, there are some things you need to prioritize when you go shopping.
For starters, check the concentration of CBD. The concentration should not be a big deal since the health benefits remain the same, but it is critical for cooking up the CBD-infused drink or meal that fits the bill. Next, and this is a big one, the source of the hemp determines the kind of effects you should expect later.
Check the label for any information about the extraction method and third-party testing for quality and potency. As a rule of thumb, you want to start with a low dosage and gradually increase it. Before anything, speak to a healthcare professional experienced in CBD oil for more advice.
Hempati catalogue offers excellent full-spectrum CBD oil varieties at the best value for money in the UK and Europe and completely natural. Our selection of cbd oil is designed to bring you the precious benefits of cannabidiol, amplified by the action of the terpenes and flavonoids naturally contained in Cannabis, satisfying all users' and wholesale cbd oil distributor needs.
Full spectrum Cannabis oil is extracted from the whole Cannabis Sativa plant. Unlike CBD Isolate, full-spectrum CBD oil contains the entire spectrum of cannabinoids present in the plant. So, alongside cannabidiol, you will find CBG, CBN, CBDV, THCV, CBG, CBC, THCA, CBDA, and other components, many of which are known for their therapeutic properties.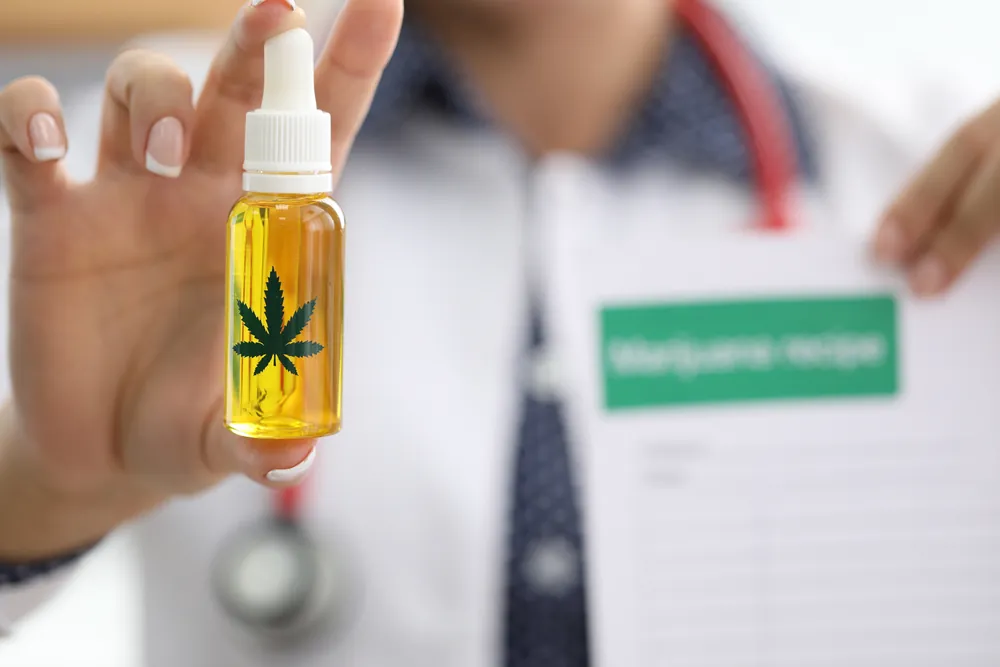 Using CBD Oil to (Actually) Prevent Migraines
While there are a lot of medications and procedures out there (some of them gimmicks, some of them worth every penny) that can prevent and cure migraines in the future, CBD oil is turning out to be the baseline that is best for every guy. It works perfectly both for prevention and management.
Some easily followed standards come with numerous trickle-down healthy benefits for the rest of your body. Consuming a daily dose of CBD oil seems to work for some people. Of course, the advantage is that it helps reduce the frequency and severity of migraines – if not eliminate them entirely.
Using CBD oil as a rescue remedy is another way to go about it. But hold on now; this option might only work for some. The reaction the body has to CBD will vary from one person to the next. One thing you can do is to keep a record of CBD oil intake and the severity of the migraine for better management.
Potential Side Effects
Should you be worried? No. CBD oil is generally considered safe. It can, however, cause side effects in some individuals. That includes drowsiness, dry mouth, nausea, and changes in appetite. Still, there is no reason to be alarmed because most of these effects tend to work for good.
Rarely does the consumption of CBD oil cause allergic reactions. It actually reduces the effect of certain medications. A word of caution: little is known about the safety of drinking CBD oil during pregnancy or while breastfeeding. You might want to consult a healthcare practitioner first. The use of CBD oil on small children is also not advised.
As always, start with a low dosage and monitor your body's response. At the first sign of trouble, stop using it and consult with a healthcare professional. Something you should keep in mind is that CBD might interact negatively with other prescription drugs. If you are taking other medications for migraines, consult a doctor as well.
Conclusion: CBD Migraine Killer
Migraines can be show-stoppers. Yes, traditional relief methods work fine, but not as effective. CBD oil packs migraine-killing properties and a lot of flavor into every sip. Hot or cold, pure or blended, nothing can beat a spoonful of CBD oil.