Table of Contents
Introduction
Everyone is talking about it, and the market is acting accordingly. CBD is a very beneficial compound. It helps with sleep's quality and disturbs, it helps with stress, depression, nausea and anxiety, it even helps in the sexual sphere, with endometriosis and stiffness. It's even helpful for dogs, in particular it helps our furry friends with aggression problems and skin conditions. What can't CBD do?
CBD is found in an expanding variety of products: oils, tinctures, creams, flowers, buds, chewing gum, sprays, drinks and sweets. It is legal in a lot of countries, Italy included, but its uses are not that well regulated. A lot of people use CBD products and, naturally, as the legal use of hemp and other cannabis products grows, consumers are becoming more curious about their options. This can expand the curiosity of the public from CBD (cannabidiol) on which we talk about on our blog, to THC, the other "famous" compound found in the hemp plant. Both compounds interact with your body's endocannabinoid system, but they have very different effects. Let's talk about it, starting as always from the bases.
What is CBD
CBD is a chemical compound found in the hemp plant. CBD doesn't contain tetrahydrocannabinol (THC), the psychoactive ingredient found in marijuana that produces the high sensation. The usual CBD formulation is oil, but CBD is also sold as an extract, a vaporized liquid and an oil-based capsule. Food, drinks and beauty products are among the many CBD-infused products available online. THC is more strictly regulated.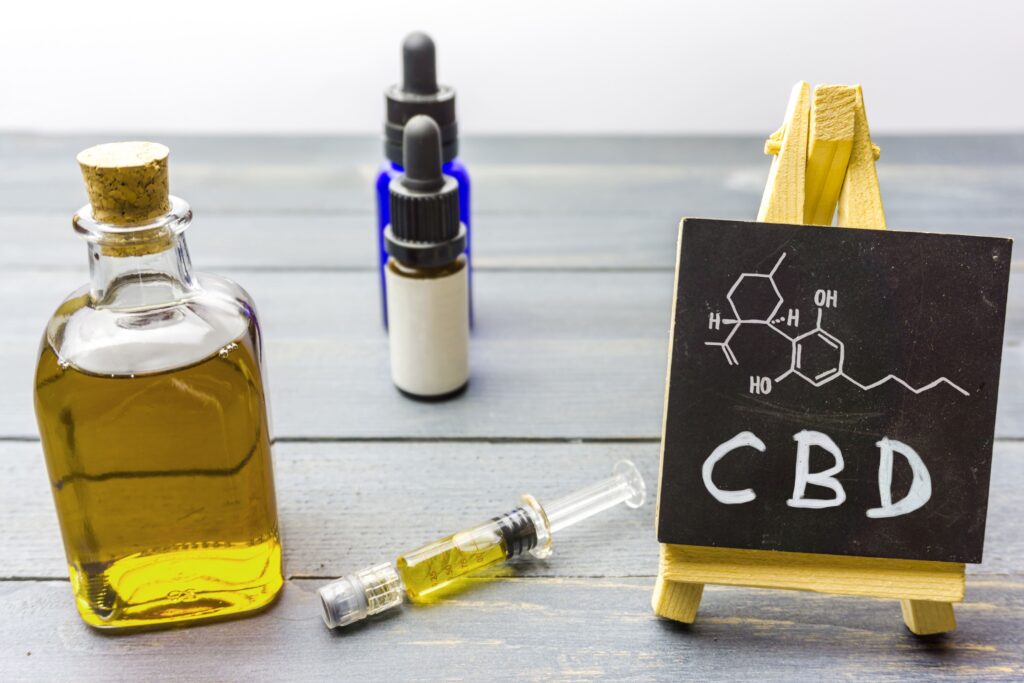 CBD pros
CBD has a lot of beneficial uses. It can help with: seizures, inflammation, pain and chronic pain, psychosis, bowel disease, nausea, migraine, depression, anxiety, social anxiety, seasonal depression, a lot of sleep disorders, insomnia, post-traumatic stress disorders. Everyday more studies and researches come out, confirming its wonderful properties. Current clinical studies are investigating CBD as a possible treatment for mood disorders, neurodegenerative disease, tumors. 
CBD cons
CBD use also carries some risks. Though it's often well-tolerated, CBD can cause side effects, such as dry mouth, diarrhea, reduced appetite, drowsiness and fatigue, weight loss, appetite changes, sleepiness and drowsiness. CBD can also interact with other medications you're taking, such as blood thinners. If you are thinking about starting to introduce CBD in your body, you have to talk to your doctors first.

Another cause for concern is the unreliability of the purity and dosage of CBD in products. A recent study of 84 CBD products bought online showed that more than a quarter of the products contained less CBD than labeled. In addition, THC was found in 18 products.
What is THC
THC or Tetrahydrocannabinol is the major psychoactive component and one of the 113 cannabinoids recognized in cannabis. It causes the "high" effect and, after the use, the so-called munchies, a strong desire for junk food when under the effect of drugs and alcohol.
THC pros
THC is often used to help with pain and chronic pain, muscle spasticity, glaucoma, insomnia, low appetite, nausea, anxiety. Like CBD, the studies and research are still ongoing. THC is illegal and strictly regulated by most legislation. Recent studies are looking at the potential of THC to possibly treat obstructive sleep apnea, fibromyalgia and chronic neuropathic pain. 
THC cons
THC can cause side effects that can be very dangerous, especially if combined with pre-existent conditions, such as increased heart rate, coordination problems, dry mouth, red eyes, slower reaction times, memory loss, anxiety, tiredness, confusion, distress, low blood pressure, seizures and seizure-like activity. A lot of these side effects depend on the compound's psychoactive properties. 
High THC use may be connected to long-term negative psychiatric effects. This may be especially true for adolescents who consume large amounts of THC. Long-term cannabis use can cause amotivational syndrome in which people experience symptoms of depression along with low motivation. Cannabis use has also been linked to psychosis, depression, anxiety, schizophrenia, and substance use disorders.
CBD vs THC, similarities
Both CBD and THC have the same molecular structure. A slight difference in how the atoms are arranged accounts for the differing effects on your body. Both CBD and THC are chemically similar to your body's endocannabinoids. This allows them to interact with your cannabinoid receptors.
CBD and THC have many of the same medical benefits. They can provide relief from several of the same conditions. However, CBD doesn't cause the euphoric effects that occur with THC. Some people may prefer to use CBD because of the lack of this side effect.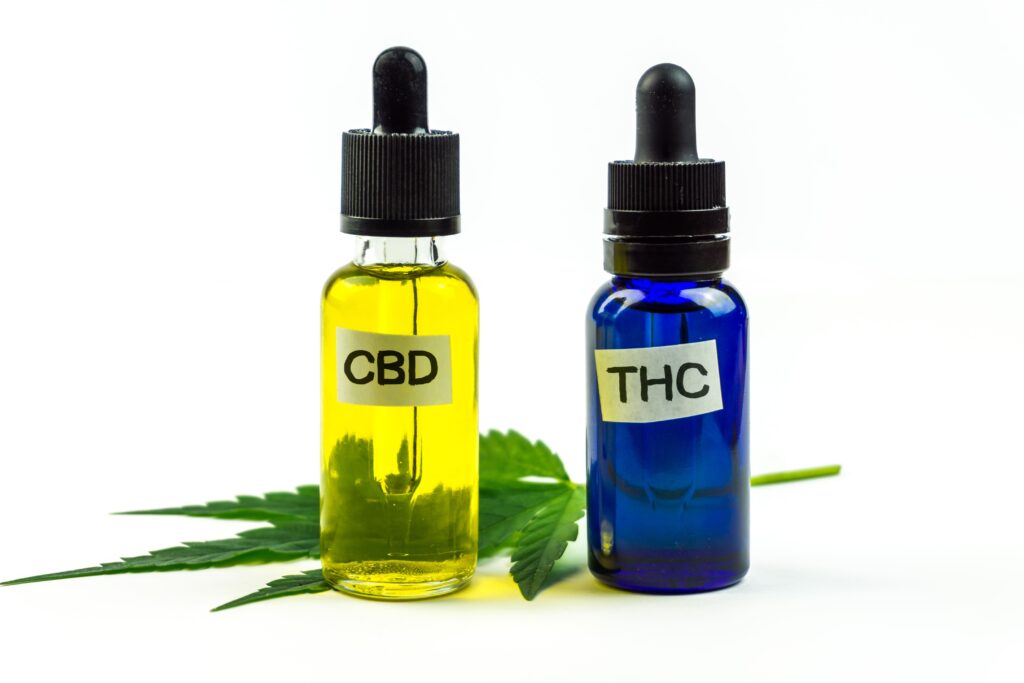 CBD vs THC, differences
To summarize, CBD and THC are very different in many ways. Despite their similar chemical structures, CBD and THC don't have the same psychoactive effects. CBD doesn't produce the high associated with THC. THC produces a high or a sense of euphoria, CBD is more relaxing. THC can be addictive, CBD it's not and it can help with the symptoms of nicotine and other substance addiction. They have different side effects and are treated differently by the law.
They are different in the way they are searched in drug tests. Not every drug test will be able to detect CBD, but CBD-sensitive tests are available. Most standard drug tests will look for chemicals related to THC, so THC or cannabis use might appear on a screening. Likewise, hemp can produce some THC in addition to CBD, so a test could be positive for THC even if you haven't used it. It's important to note that products that claim to be THC-free may not be free of THC, so if you're drug tested, you should not use any CBD or THC products.