What is CBG? And how does it differ from CBD? We have previously discussed the main characteristics and benefits of CBD and CBD crystal. In this article, we will discuss the benefits and effects of these substances, which we will compare to give practical information to our consumers.
Before we start comparing the benefits of these molecules, it is good to present them separately.
Before we start comparing the benefits of these molecules, it is good to present them separately.
CBD: definition and main effects
CBD (cannabidiol) is the second most widely used active ingredient in cannabis, derived directly from the hemp plant. It has no psychoactive effects and can also be used for medical purposes. In previous articles, we have already discussed the most common CBD products, i.e. CBD Isolate, broad-spectrum CBD, full-spectrum CBD, as well as popular CBd products such as CBD oil and CBD crystal. Among the potential benefits a consumer can gain from using CBD are:
Reducing anxiety. A recent study shows that cannabidiol helps improve sleep and anxiety disorders.
Pain and inflammation. CBD is also indicated for those suffering from fibromyalgia, cancer and chronic back pain.
It supports emotional well-being. Cannabidiol is an excellent substance that helps relieve feelings of stress and tension.
As already mentioned, this molecule is sold on the market in many different ways, such as:
CBD oils. This is the most popular CBD isolate on the market.
CBD edibles. It is commercially available as chewing gum, honey stick and lollipop, and contains a precise amount of CBD molecule.
CBD Isolate capsules. These are sold in tablet form and are ideal for those who need to use them as a medicine or vitamin.
Topical CBD products. It is used to prepare creams, gels and balms to be applied directly on the skin, due to its soothing effects.
CBD vaporisers. This is one of the most effective methods of consuming CBD, as the substance, when inhaled, is absorbed directly by the lung tissue, rather than ingested.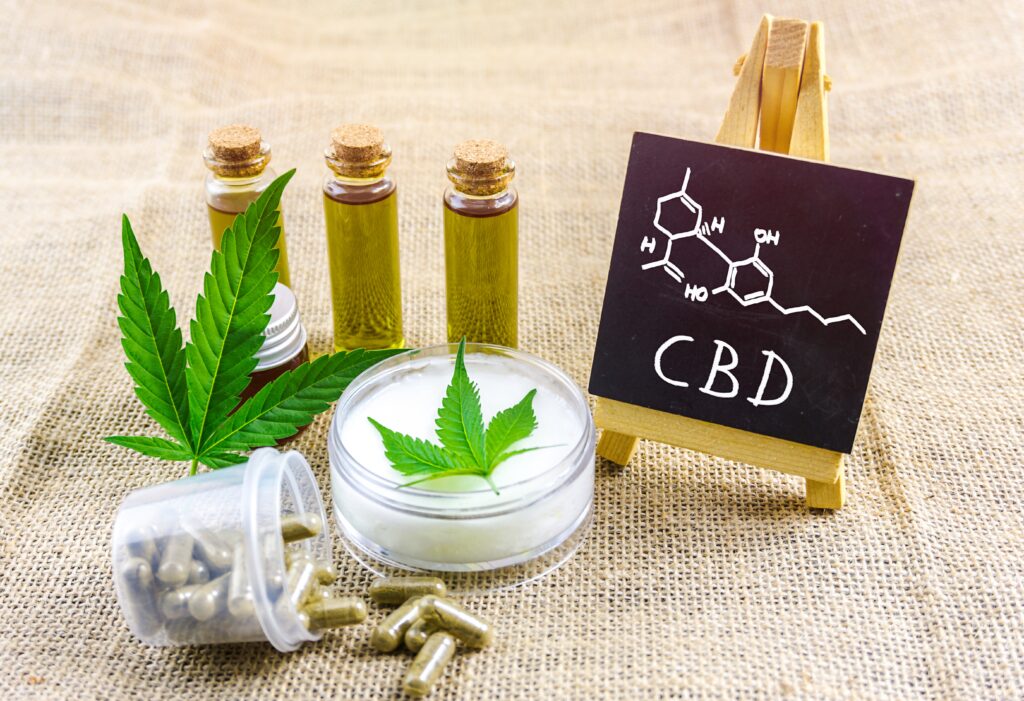 CBG: what it is and how it works
Like CBD, CBG has no psychoactive effects and has promising therapeutic applications. Cannabigerol (CBG), one of more than 120 cannabinoids found in cannabis, was first isolated in 1964. Although research on this substance is still at an early stage, recent studies suggest that its analgesic properties may exceed those of THC, without psychoactive effects. There is also evidence that CBG may offer anti-cancer, anti-depressant and anti-bacterial qualities.
But what are the therapeutic effects of CBG? Although no clinical trials have yet explored the effects of CBG on humans, a number of preclinical studies offer indications of some of the potential therapeutic effects of CBG. In summary, benefits include:
Appetite stimulation. Preclinical studies have revealed that CBG can markedly promote appetite in rats. A 2017 study underlined the importance of this finding, indicating that purified CBG could represent a new therapeutic option for appetite loss and emaciation in humans.
MRSA bacterial infections. CBG has also been shown to have antibacterial, antifungal and anti-parasitic properties.
Cancer. CBG has anti-cancer properties due to its ability to inhibit abnormal cell proliferation.
It helps reduce migraine, hypertension, glaucoma and other health problems.
Furthermore, CBG can be taken in a similar way to CBD, as it is also available on the market as an oil.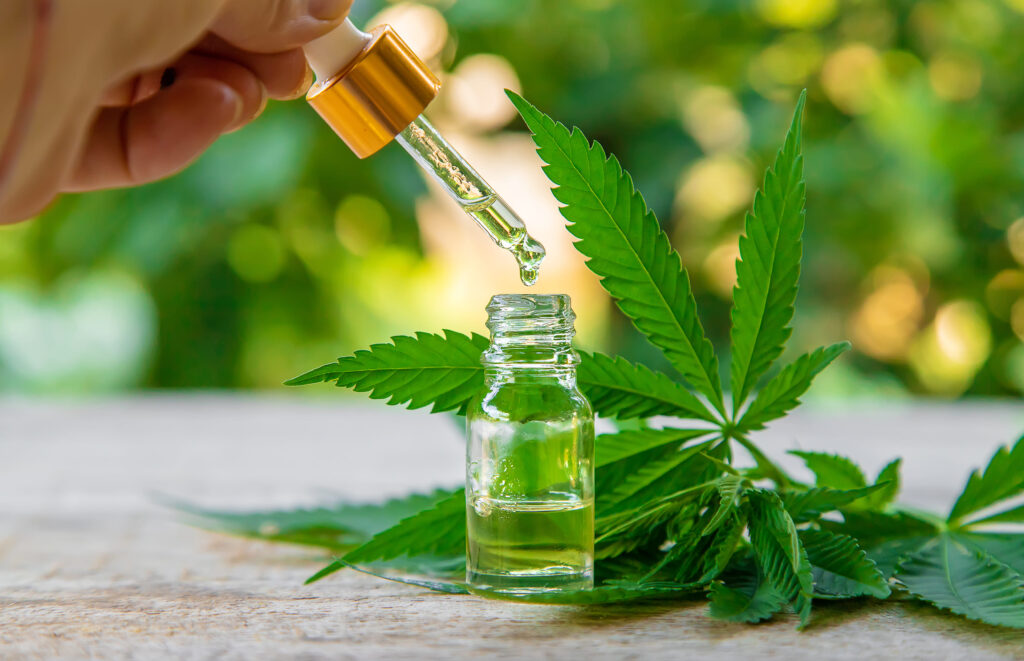 Main differences between CBD and CBG
Although both compounds are non-intoxicating cannabinoids present in the cannabis plant, CBG and CBD have some differences:
Molecular structure: CBG and CBD have different molecular structures, which simply refer to the number and arrangement of oxygen, carbon and hydrogen atoms that make up a cannabinoid.
Pharmacology: CBG and CBD also activate receptors differently. A 2011 study compared the effects of CBG and CBD on the serotonin 5-HT1A receptor, acting as an agonist or activator. CBG, on the other hand, acts as an antagonist or blocker of the 5-HT1A receptor. Results showed that pre-treatment with CBG blocked the anti-emetic effects of CBD, suggesting that the two cannabinoids bind at the same site, but have opposite actions on this specific receptor.
Appetite stimulation: As mentioned earlier, another interesting way in which CBG differs from CBD is with regard to appetite stimulation.
Can CBD and CBG be used simultaneously? Researchers suggest that a combined consumption of cannabinoids may provide multiple health benefits compared to the intake of a single substance. This effect is called the 'entourage effect'.
Did you know that
Cannabigerol (CBG), like our CBG White Widow, is the first cannabinoid produced by hemp. When the specimen is still at the seedling stage, certain enzymes react with plant acids to create CBGA. Subsequently, decarboxylation (application of heat) transforms CBGA into CBG. At this stage, dozens of other cannabinoids begin to take shape.
Without going into a detailed explanation of chemical structures and reactions, we can state that without CBGA (and therefore CBG), the other cannabinoids, such as CBD, would not exist. The conversion of plant acids into CBGA starts a chemical chain reaction, which leads to the creation of the more than 100 cannabinoids discovered so far.
This is also the reason why after CBD, CBG is the cheapest cannabinoid (despite still costing 4 times as much as CBD) while the other secondary cannabinoid isolates CBN, CBC cost even more. This is because there are genetics with 10% CBG while CBN/CBC do not go beyond 0.5% and are never the main cannabinoid.
Want to know more about CBD and CBG-based products? Check out our products on our online store and try which is best suited to your needs.