Table of Contents
Introduction
Many individuals across the world use cannabis due to its physiological and psychological impacts. The cannabis plant contains cannabinoids, an active ingredient that affects our endocannabinoid system.
One of the reasons many people now use cannabis is because it has many functions and offers relief to many health issues. For instance, the plant has both physical and mental effects on the body of its users.
So, if you buy weed, you must have seen things like; indica, sativa, and hybrid. But many people ask if they're 100% accurate when predicting how a particular strain can affect the body. The truth is they are not.
Based on my research, what affects you is the chemical profile in the strain, i.e., terpenes and cannabinoids. So, we should concentrate more on the chemicals that make up each strain, not indica, sativa, or hybrid.
If you are in search of a suitable CBD alternative, visit Hempati's website, where you can discover a variety of CBD flowers tailored to your needs.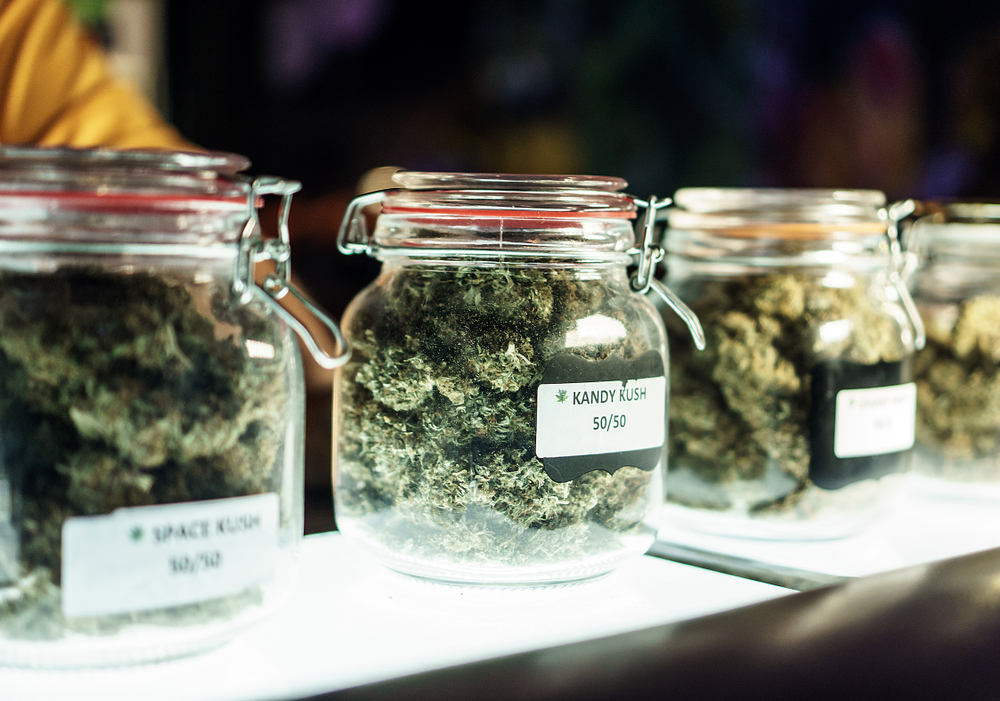 Sativa: Great Source Of Energy
The primary aim of Sativa strains is to provide energy. The energy they produce will make you feel creative and productive. When you need extra power for an activity, you can always count on sativa. It never disappoints.
Description And Characteristics
Sativa plants are five-finger plants that are thin and tall. They grow taller than 12ft. Among all cannabis plants, they take more time to mature.
Sativa contains high doses of THC and low doses of CBD, which gives invigorating and creative effects. Sativa, unlike Indica, gives you that cerebral buzz that'll make you fit for your day-to-day activities.
The Buzz: Energizing Effects
The amount of energy contained in the sativa strains will make you move and groove all day. And with THC levels even stronger than Indicas, it boosts your productivity. Whether you're on a work project, at the gym, or in an outdoor activity, always count on sativa.
Star Players: Dominant Strains
Here are three popular Sativa strains that you should try:
-Sour Diesel – Sour Diesel, also known as Sour Deez, is a popular marijuana and very powerful sativa strain that people worldwide love. With its unique aroma, Sour Diesel can provide an intense, uplifting cerebral high to help you feel useful and vibrant.
-Jack Herer – Jack Herer is named after the legendary cannabis activist and author, sometimes called the "Emperor of Hemp." Jack Herer is considered to keep the body creative and happy. It is a Sativa-dominant strain that contains about 55% sativa and 45% indica with a rich and earthy flavour.
-Durban Poison – Durban Poison is pure sativa that became very popular for its sweet and long-lasting effect. This strain originated from South Africa. It reduces pain and nausea, which makes you productive and focused on your activities.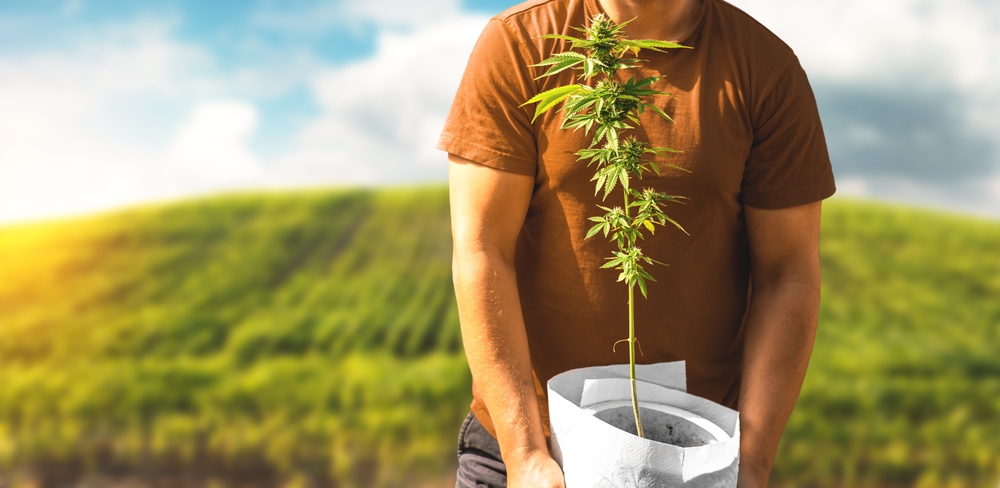 Indica: A Substitute For A Lullaby
Indica is often referred to as the "nighttime strain." It works differently from sativa, which mainly gives energy to the users. Usually, indica makes your nerves relax so you can get enough sleep. It is the best option for people who suffer from anxiety, insomnia, chronic pain, and other issues that don't allow them to relax. While sativa is for the daytime, indica is for the night. Indica is more of a "bedtime buzz".
Description And Characteristics
Indica strains originated from the Hindu Kush mountain range and possess some characteristics that make them different from other types of cannabis strains. They are short and thick; the leaves are wider, unlike sativa, which has tiny leaves. They grow faster than Sativa plants and have more buds. Indica strains offer a more calming effect due to the higher level of CBD than THC. They work well for people who want to calm their nerves, reduce stress, and look good.
Relaxation Station: Sedative Effects
The primary aim of indica strains is their sedative effect which keeps the body relaxed. Many people use Indicas to have a restful sleep and relieve stress and anxiety. Outside of sleepiness and relaxation, it can also be beneficial to those having severe pains, as it may help to reduce inflammation and ease discomfort.
It is advised not to take a high dosage of Indica as it can be very powerful. While taking it, start with a small dosage. Also, taking indica only at night or in your leisure time is recommended, as it can disrupt your activity if taken during the day.
Heavy Hitters: Dominant Strains
Indica strains are often associated with being "heavy hitters," meaning they can be quite potent in terms of their effects. Some of the most popular and dominant Indica strains include:
-Granddaddy Purple: This strain has a relaxing effect, tastes like fruit, and reduces stress and pain in its users.
-Purple Kush: Purple Kush has a strong flavour and sedative effects, making it a favourite of many users. One of the reasons people use it is for the treatment of anxiety. It also helps people suffering from insomnia.
-Northern Lights: Northern Light is very popular because it helps users relax and feel strong. Many people use Northern Light for severe pain, depression, and anxiety.
Hybrid Strains: The Best Of Both Worlds
Just as the name implies, hybrids are a cross between two different cannabis strains, usually having genes from both Sativa and Indica plants. Due to the advantages hybrid gives, it has made its way into people's hearts, making it one of the best.
Description And Characteristics
Hybrid cannabis strains have the combined characteristics of Sativa and Indica plants, which make them possess both benefits. The benefits of these hybrids include energetic cerebral feelings, aka getting high. It combines energizing from sativa and a soothing effect from the Indica plant. These cannabis strains are the best in providing users with energy and relaxation.
Hybrid strains are suitable for people with chronic pain, anxiety, and depression. One reason for its strong effect is the combination of Sativa and Indica plants. This combination offers the therapeutic benefits of both plants, providing a natural and effective way to reduce the symptoms.
Pick Your Potion: Energizing Or Sedative Effects
Choosing the right hybrid strain depends on your purpose or what you want. They give energy, boost relaxation, and have a sedative effect. There're lots of strains that benefit either end of the spectrum. Therefore it is crucial to know what you're looking for. Are you a creative or active person in search of a strain that will keep you active? A Sativa-dominate hybrid is your bet. On the other hand, do you need to relax after your day's activity? Then Indica-dominant hybrid should be the best option for you.
Crowd Favorites: Popular Hybrid Strains
Now let's talk about the most popular hybrid strains many people enjoy. Here are some crowd favourites:
-Girl Scout Cookies (GSC): GSC contains 40% Sativa and 60% indica. This hybrid is famous for its sweet taste and relaxing effects. It will calm you down without literally making you sleep.
-Blue Dream: When you combine Blueberry indica with Haze sativa, it becomes the best hybrid ever. This strain is a perfect balance between Sativa and Indica, offering a potent high that helps with anxiety, pain, and depression.
-OG Kush: This indica-hybrid is a trifecta blend of Chemdawg, Lemon Thai Sativa, and Hindu Kush Indica. It is known for its unique taste and sweet aroma, which causes excellent well-being and relaxation. It is best for those that love THC since it doesn't contain CBD.
-Pineapple Express: Pineapple Express contains a high level of THC, which causes a euphoric sensation when taken. Its hybrid features a tropical taste and aroma, bringing uplifting and energizing effects to its consumers. Discover hempati's CBD version of the Pinapple Express variety!
-Gorilla Glue #4: Also known as original gorilla, it contains 37% sativa and 63% indica. It is claimed to help with mental issues such as; insomnia, PTSD, OCD, ADD/ADHD, anxiety, bipolar, depression, and stress in general. If you are intrigued, you can try Hempati's Gorilla Glue!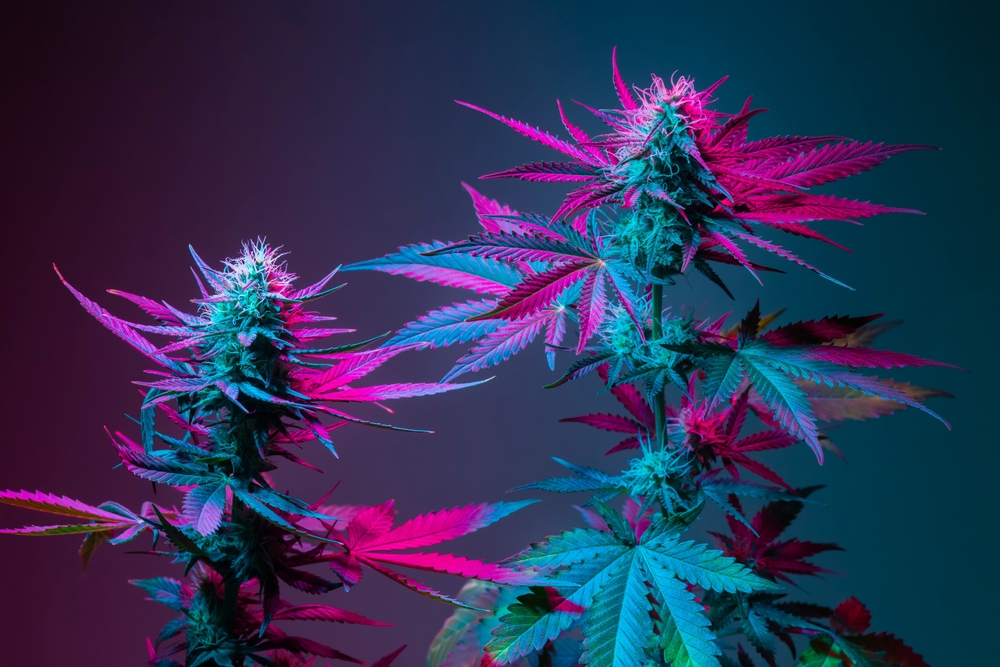 Cannabis Ruderalis: The Unsung Hero
Ruderalis is a specie of cannabis found in Central and Eastern Europe and Russia. Due to its harsh living conditions, this cannabis plant has a unique trait that makes it different from Indica or Sativa. It's an auto-flowering plant meaning it doesn't require much sun to grow and doesn't depend on seasons, which the growers in northern climates prefer. Also, the specie is high in CBD and low in THC; the THC is about 3%. But one thing that makes users love it is that it has numerous benefits.
Here are just a few of them:
High in CBD: Ruderalis contains high CBD making it the best bet for people struggling with pain, inflammation, and anxiety who doesn't need the psychoactive effects of THC.
Shorter Flowering Time: Unlike Sativa and Indica, Ruderalis does not take much time to grow. Moreover, its auto-flowering characteristic makes it very easy and faster to grow, as it moves automatically from a vegetative to a flowering state with age.
Adaptability: Ruderalis is a survivor that can grow anywhere and in any condition. Usually, the plant resists pests and diseases easily, making it grow faster without expensive maintenance.
Breeding: Ruderalis is also used in breeding to produce hybrid strains. Many growers use a crossbreed of Ruderalis with Sativa and Indica to create strains since they can be easily grown, have lesser time to flower, and are high in CBD. This crossbreeding is popular among cannabis breeders and growers.
The Many Faces Of Cannabis: Forms And Functions
Now we know about cannabis, let's discuss its forms and functions. Cannabis products are available in different forms, and each of them has its unique benefits. From edibles to topical to tinctures, there's something for everyone!
Flower Power: The Classic Cannabis Form
When it comes to cannabis, most people immediately envision the classic form – the flower. You know, the part of the plant that can be dried, harvested, and smoked for a mind-blowing experience. Picture this: you take a puff, and boom! Instant impact. But hold on a sec! Smoking it isn't all rainbows- it can play havoc with your lungs.
And let's not forget, different strains offer a wild range of effects. Now, let's get funky with your flower game – roll it up in a joint, blaze it up, go fancy with a water pipe, or hey, even infuse it into your meals for a totally mind-blowing culinary adventure. Get ready to unlock the full potential of this captivating plant!
At this link you can find all the CBD flower varieties Hempati offers and find the right one for you!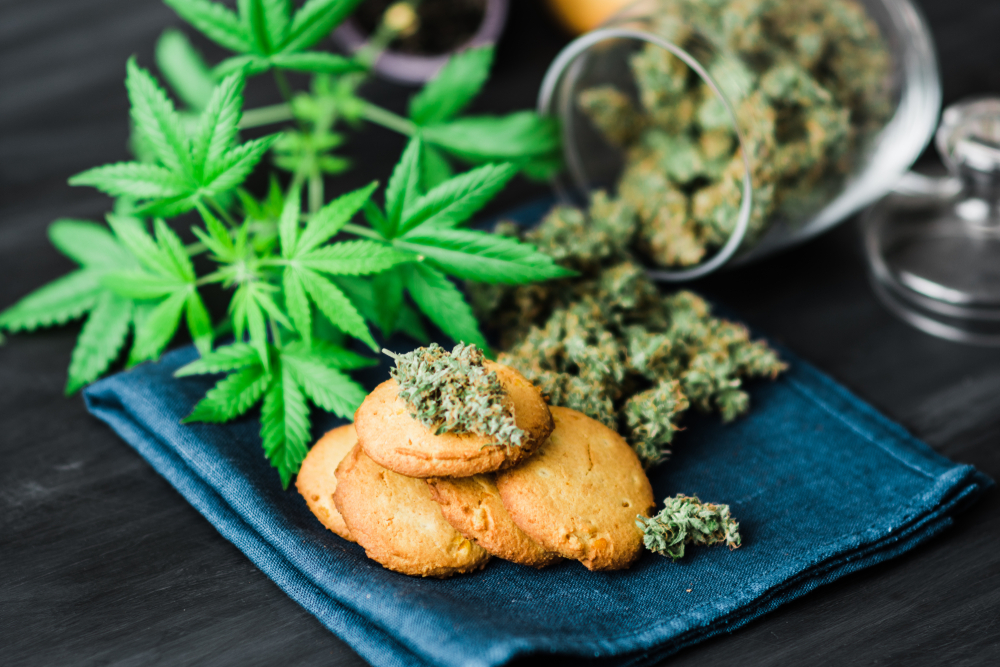 Edibles: A Tasty Treat For The Senses
Looking for a fab way to sidestep smoky experiences with cannabis? Look no further, my friend! Edibles are the groovy solution! These scrumptious goodies are packed with cannabinoids and come in all sorts of delectable forms like brownies, gummies, and chocolates. Talk about options!
Now, how do these edibles hit your body? Well, there's a few nifty differences compared to the old puff-puff-pass routine. When you smoke, those cannabinoids zip through your system a bit faster, but with edibles, they take their time to marinate. Picture this: you pop an edible, kick back, and in about 30 minutes to two hours, it starts to hit. The effects last a crazy long time – up to a whopping six hours. That's like being on a wild roller coaster ride through the THC wonderland.
But there's a bit of a trick to these edibles. They're like those mysterious packages you get – you never know what to expect inside. Figuring out the right dose can be a bit of a head-scratcher. So, start slow. Take a nibble, see how you groove, and then decide if you're up for more. Better to tiptoe than to tip over, right? Nobody wants to suffer from a case of the not-so-fun side effects.
Concentrates: The Pure Potency Experience
Concentrates are making waves in the cannabis world, and let me tell you, people are going bonkers for them! Why, you may ask? Because cannabis concentrates pack a crazy punch with THC levels that range from a whopping 60% to a mind-blowing 90%!
Now, hold on a second. You might be wondering what concentrates are. Well, my friend, they're extracts from the cannabis plant that come in all sorts of forms like waxes, oils, shatter, and crumble. It's like cannabis magic! Why not try CBD oil? Hempati offers different concentrations of CBD to meet everyone's needs.
But wait, there's more! Let me break it down for you. There are a couple of ways you can enjoy them. First up, we've got vaporization. Imagine heating up the concentrate just enough to create vapor, without setting the whole thing on fire. It's like inhaling nature's funky essence!
And then there's the high-roller move: dabbing. You heat up the concentrate on a super-hot surface, and you inhale the vapor like a pro. It's a secret handshake, a dance move, all rolled into one for the true cannabis aficionados out there.
Now, pay close attention to this part. Concentrates are not to be taken lightly, my friend. Start small, because you don't want go overboard and end up in a not-so-fun situation. But if you're looking for an intense high or relief from chronic pain, concentrates might just be your new partner in crime! Especially if you've got a high tolerance for Mary Jane.
Conclusion: Wrapping Up Our Cannabis Journey
Cannabis has many effects and benefits for people who use it. The sativa gives energy, while the indica calms the nerves. But to enjoy both properties, you can consider the hybrid strains.
Whether you prefer the classic flower form, the tasty treats of edibles, or the pure potency experience of concentrates, there is a cannabis product out there that can meet your needs and preferences.
So, whether you're a seasoned cannabis connoisseur or someone just experimenting, we invite you to explore the many faces of cannabis and discover all that it has to offer.
With its many health and wellness benefits, cannabis truly is a plant for the people.