CBD products are everywhere. You can take CBD in many different ways. You can eat it, smoke it, rub it on your body in oil form. CBD is a natural substance, and if you take your time in choosing the right vendor and in dosing it correctly (starting slowly and observing the way it affects your body) there shouldn't be any problems. However, as a rule of thumb, you need to think about CBD interactions with other substances and with hormones in your body. In this article, we will talk about CBD and estrogen.
What is estrogen?
Estrogen is a hormone. Although present in the body in small amounts, hormones play a crucial role in regulating and maintaining a wide array of physiological functions.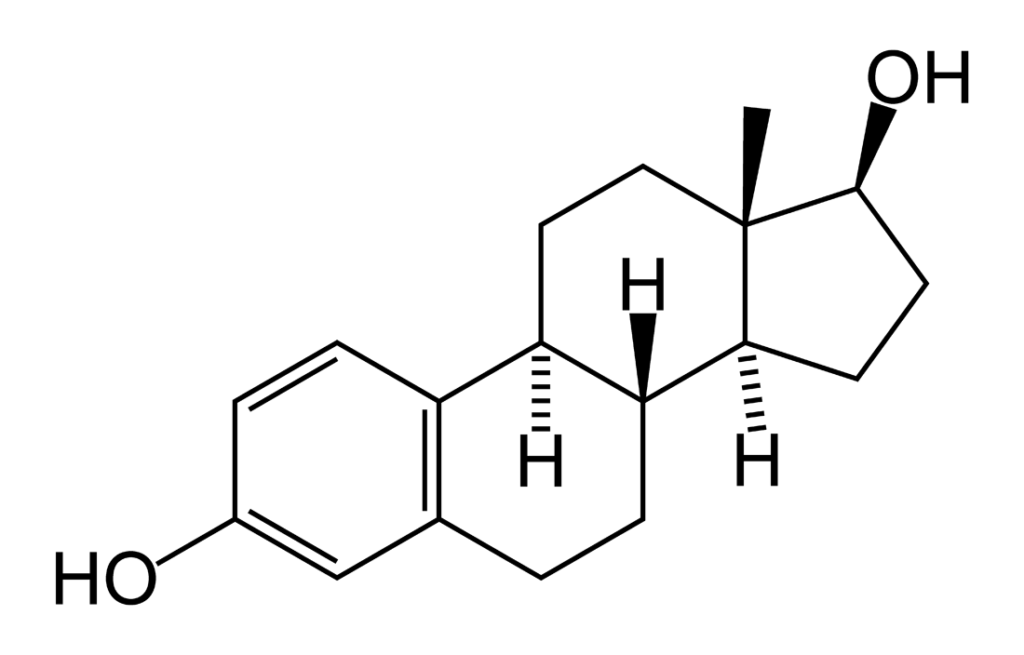 Estrogen is commonly associated with the female body, since women produce it in higher levels; however, male bodies produce estrogen as well.
The hormone estrogen:
is responsible for the sexual development of girls when they reach puberty
controls the growth of the uterine lining during the menstrual cycle and at the beginning of a pregnancy
causes breast changes in teenagers and women who are pregnant
is involved in bone and cholesterol metabolism
regulates food intake, body weight, glucose metabolism, and insulin sensitivity
Low estrogen: symptoms
Girls who haven't reached puberty and women approaching menopause are most likely to experience low estrogen. Still, women of all ages can develop low estrogen.
Common symptoms of low estrogen include:
decreased or absent vaginal lubrication, which may result in painful sexual activity
an increase in the incidence of Urinary Tract Infections (UTIs) due to a thinning of the urethra
dysregulation of the menstrual cycle, which may manifest as irregular or even absent periods as well as very painful cramps
shifts in mood
hot flashes
depression
fatigue
trouble concentrating
weight gain
headaches or accentuation of pre-existing migraines
breast tenderness
Other symptoms may include decreased bone density, which may cause bones to fracture or break more easily. Estrogen works in conjunction with calcium, vitamin D, and other minerals to keep bones strong. If your estrogen levels are low, you may experience decreased bone density.
If left untreated, low estrogen can lead to infertility in women.
Low estrogen: diagnosis and treatment
Early diagnosis and treatment of low estrogen can help prevent a lot of health issues.
If you're experiencing symptoms of low estrogen, talk with your doctor. During your appointment, your doctor will discuss your family health history and assess your symptoms. They'll also perform a physical exam. Blood tests will likely be needed to measure your hormone levels.
Your follicle stimulating hormone (FSH) levels may also be tested to determine whether your estrogen is low if you're experiencing:
hot flashes
night sweats
insomnia
frequently missed periods (amenorrhea)
Women who have low levels of estrogen may benefit from hormonal treatment. Hormonal treatment is the standard for low estrogen. Non-hormonal options are preferred for women at high risk for breast cancer, blood clots, stroke, or liver disease.
Women between ages 25 to 50 years old who are estrogen deficient are generally prescribed estrogen, which can reduce the risk of:
bone loss
cardiovascular disease
other hormonal imbalances
Estrogen can be administered:
orally
topically
vaginally
via injection
In 2002, the Food and Drug Administration (FDA) urged women to take the lowest possible dose for the shortest amount of time, because it can lead to cancer and others health risks. In some cases, however, long-term treatment may be needed even after your estrogen levels return to normal. Estrogen therapy may also ease the severity of menopausal symptoms and reduce your risk for fractures.
High estrogen
Causes of high estrogen
Certain medications (especially medications prescribed for symptoms of menopause) can bring up your estrogen. If the estrogen's levels are too high, it can be a problem for your health. Your body may also develop low testosterone or low progesterone levels, which can upset your hormonal balance.
When your body's estrogen and testosterone levels aren't balanced, you may begin developing certain symptoms. In women, potential symptoms include bloating, swelling in your breasts, fibrocystic lumps in your breasts, irregular menstrual periods, increased premenstrual syndrome symptoms, headaches, hair loss, sleepiness, anxiety and panic attacks, mood swings in general, memory problems, sleep disturbs.
Symptoms of high estrogen in men
Estrogen problems are not only for women. Even though estrogen is called "the female hormone", a man's body also makes it. A healthy balance of estrogen and testosterone is important for sexual growth and development. When these hormones become imbalanced, your sexual development and function may be affected.
Symptoms of high estrogen in men include infertility (estrogen is responsible for creating healthy sperm), gynecomastia (breast tissue growth) and erectile dysfunction.
This is a complete round-about on estrogen facts. What happens when it's too much or too little, in women but also in men. Now, let's talk about interactions between CBD and estrogen.
Does CBD Increase or decrease Estrogen Levels?
That's a complex question. The endocannabinoid system (ECS) may play a role in hormonal balance, but research is still in its early stages. A study on male rats found CBD might decrease testosterone levels, but we need more research to say for sure how it affects estrogen and women in general. 
It's clear that cannabis can modulate our hormones through its effects on the endocannabinoid system (ECS) and the cannabinoid receptors (which consist of the CB1 and CB2 receptors). Studies show that the ECS plays a critical role in female reproductive health. The ECS, interacting with hypothalamus, pituitary gland, and ovaries, could be involved in menstrual cycle regulation. The ECS also plays a really important role in our immune system, contributing to the body balance and equilibrium.
The majority of studies concentrate on whole-plant cannabis, so it's difficult to understand what specifically CBD (that is just a component of the cannabis plant) does on hormones like progesterone and estrogen. In the end, this isn't enough information to make a definitive answer. We have to leave CBD and estrogen as an open topic until we have more results.
How to Use CBD to Balance Progesterone and Estrogen
What if not only CBD is not a problem for estrogen, but it can become a good way to regulate hormone's levels? There is some research suggesting that CBD may counter hormone imbalance. Take all of this with a pinch of salt: as we were already saying, the studies are still in motion. It's likely, however, that the coming years will see more studies involving human participants, hopefully casting more light on how CBD influences the expression or production of estrogen and progesterone.
A 2022 study in an animal model of rat epilepsy showed that seizures are more frequent when estrogen levels are high, and progesterone levels are low – a period known as the proestrus-estrus transition. The researchers found that a single dose of CBD offered partial protection against the severity of seizures and inflammation that can occur due to high levels of estrogen. They also concluded that CBD could be used to support hormone balance when estrogen/progesterone levels are fluctuating.
Beyond CBD, there's evidence that marijuana, in general, may help with menstrual cramps and with pain management in general.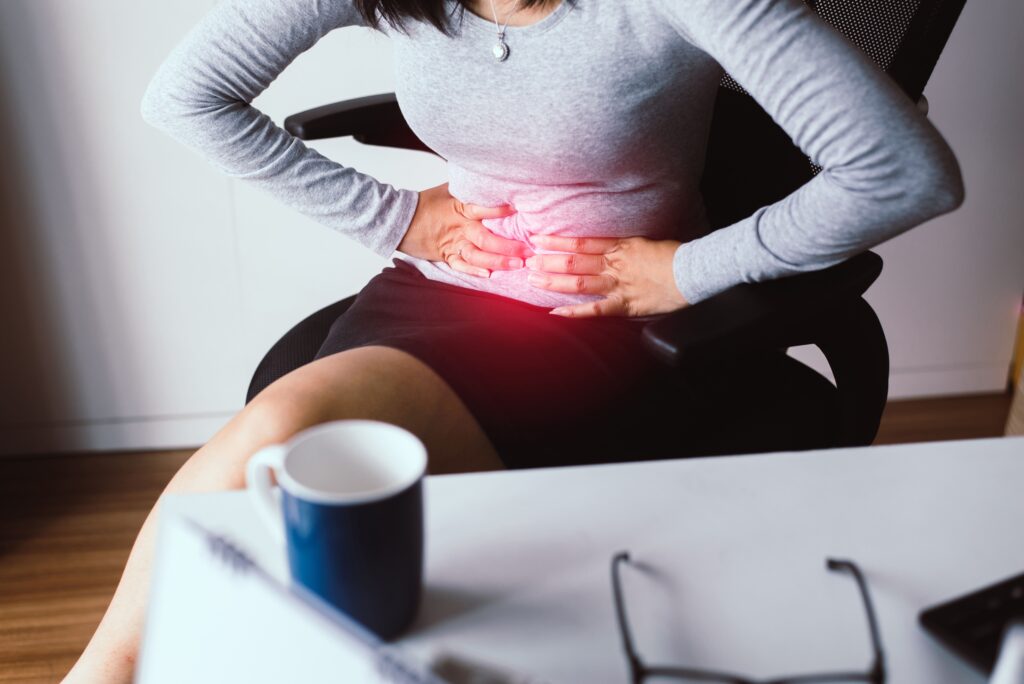 If you're thinking about experimenting with CBD to balance estrogen and progesterone, it can be helpful to consult with a doctor. You can also choose your favorite way to take it. You can smoke it, you can eat it, you can rub it on your skin in the form of lotion, cream and oils. We at hempati.com will be happy to help you in this wonderful travel through the world of CBD products. Just be careful and talk to a professional.