Table of Contents
Introduction
If you're new to the cannabis game, you might be feeling a bit lost in the sea of terminology. We've all been there. It's like trying to navigate a foreign country without a map or translator! As an expert in the field, I have accumulated valuable knowledge and insights throughout my journey. If you're wondering about the difference between weed and hash or how to tell if your hash is any good, you're not alone.
So, here's basic information about hash vs. weed. Marijuana is derived from dried female flowers of the cannabis plant. But hash (or hashish) is the resin extracted from the plant using some chemical or mechanical methods. It's like the difference between eating a cookie and eating raw cookie dough.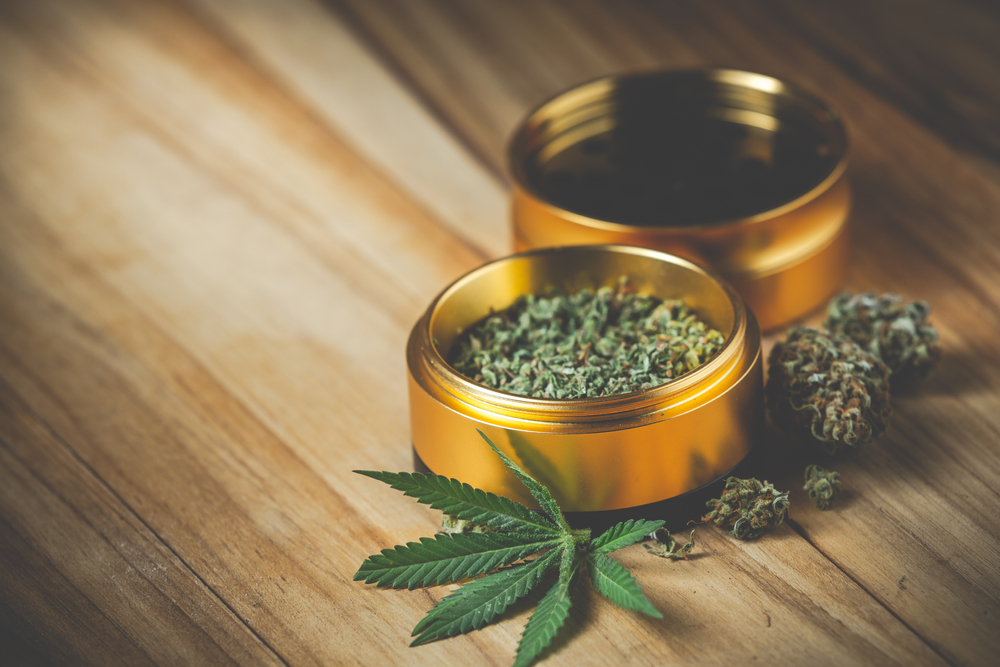 What is Hash?
Hash is a cannabis extract renowned for its amazing flavor and potent effect. This extract is made by separating the resin from the buds or sugar leaves and then pressing the trichomes into a compact block, cylinder, ball, or coin. There are plenty of ways to make hash, but the magic of this highly concentrated cannabis is in the experience it offers.
Hash has its roots in Morocco, Afghanistan, and India with their traditional versions. The Afghan and Moroccan varieties are made by a mind-blowing process. First, they take the dry cannabis and sift it through super-fine sieves. This creates kief, which is basically a magical powder that packs a serious punch. The kief is then molded and shaped into blocks of hash that are dark, creamy, and potent. And let me tell you, it doesn't just offer the creamy texture, the high is pretty smooth, too.
Now, in India, people make hash using only their hands. No fancy equipment here! They roll live cannabis buds between their fingers. As they work their magic, the trichomes separate from the plant material and create a dense, dark resin on their hands. This resin is called charas, which is shaped into balls and sold.
If you're looking to try out different types of hash, rosin, bubble hash, and BHO are great options. Just keep in mind that the latter two involve using solvents in the process.
What Is Weed?
Weed is enjoyed all over the world, often in the form of dried-out marijuana flowers. There are so many ways to experience it – smoking, vaping, cooking, there's even a thing called concentrates! In some places like South America and Southeast Asia, they have what's called "brick weed". It's usually a compressed, tough block comprising a whole bunch of seeds, stems, leaves, and buds.
There are endless weed strains out there and each one's effects are unique. Back in the 80s, growers started breeding and genetically manipulating strains to come up with some seriously flavorful marijuana. Now, the Sativa strains are what we call "wake and bake" material – they give you an uplifting, almost euphoric high. On the other hand, the Indica strains – think of them as the chill pills – are more relaxing and mellow. Contrary to popular belief, it's actually the strain's chemical makeup, not its family tree, that determines its effects.
Difference Between Hash and Weed
If you're curious about how hash and weed differ, below is a quick breakdown of their differences when it comes to preparing, tasting, effects, strength, usage, etc.
Preparation
The process of growing weed is a pretty interesting! Once they bloom, the growers wait until the buds are at their ripest peak, and then they harvest them with care. Nowadays, growers are getting super creative by using special lights, ventilation systems, and nutrients to grow amazing plants indoors. This helps in producing more resin than ever.
After 8 to 12 weeks of patiently waiting, the female cannabis plants are finally ready to harvest. IThe next step is drying the buds, which takes about two weeks. Once the buds are perfectly dry, they go into jars for curing. The curing process actually enhances the buds' potency and flavor, so it's totally worth it in the end.
Making hash is a fun and creative process, and there are a ton of options to choose from! It all starts with extracting the trichomes from cannabis buds and binding them together. In Morocco and India, people make hash using traditional methods. My personal favourite is Rosin hash, which involves pressing cannabis flowers with heat to create a gorgeous, golden resin. Another method is Bubble hash, which uses water and agitation to separate trichomes, and then there is BHO, which uses butane.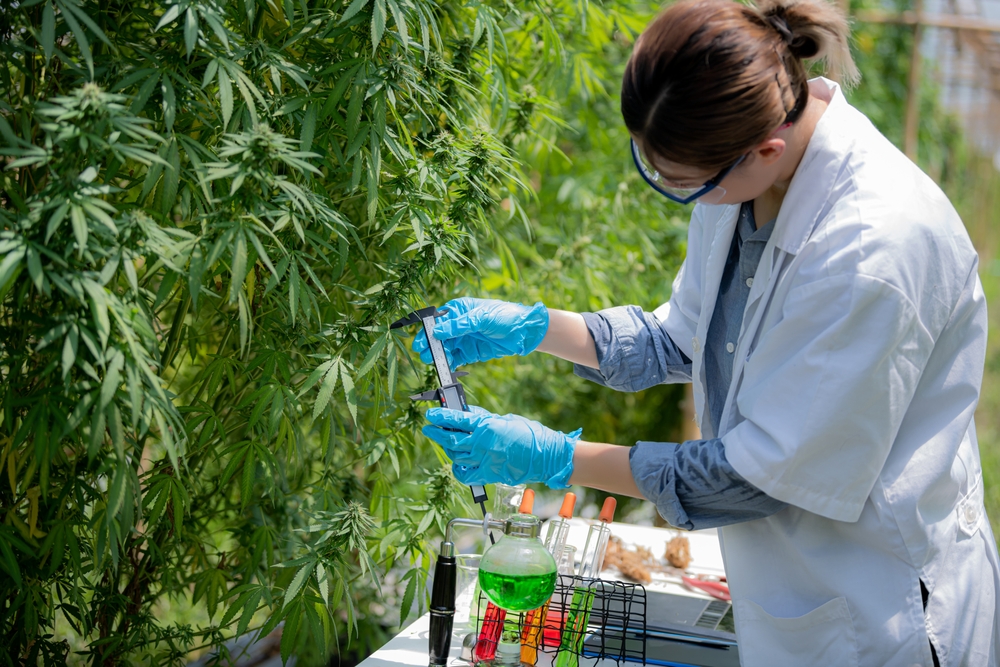 Flavour
Have you ever noticed the difference in taste between weed and hash? Weed usually has this fresh, herbal, and sometimes even fruity taste and aroma. On the other hand, hash has a more complex, rich, and spicy taste. But here's the catch – the strain used in making weed and hash can majorly affect their flavors. Plus, the way hash is produced can also greatly impact its taste.
Potency
When it comes to potency, Hash is no joke. It's more potent than your average weed. Most cannabis strains nowadays pack 15-30% THC, while hash goes all the way up between 40-60%. And it's not all about the strain – the process is also an important aspect. Take BHO, for example. It's the strongest stuff out there, with over 90% THC!
Use
Both hash and weed share some similarities in this scenario. They can both be smoked, vaporized, or even used in delicious edibles. But here's the thing – weed flowers have the added bonus of being able to make concentrates. Unfortunately, hash doesn't have this added bonus, but that doesn't mean it's less enjoyable.
Benefits
Marijuana has been revered by many cultures. Findings suggest marijuana offers both spiritual and physical benefits across different cultures. Modern scientific studies highlight that THC can lessen the discomfort associated with illnesses like AIDS and cancer. With potential to help alleviate symptoms of glaucoma, the advantages of THC use are being increasingly recognized.
Marijuana is undeniably used for its recreational effects, as it brings about feelings of pure joy and relaxation. But let's be real, lurking in the back of our minds when we think of weed is the question of how much is too much. Luckily, you don't have to worry about marijuana addiction like with alcohol or cocaine. However, using too much of it, whether it's hash or weed, can spiral into an incredibly uncomfortable experience that results in anxiety, extreme paranoia, and panic attacks. That's why it's important to know your limits and use responsibly.
Medical marijuana patients often turn to weed and hashish to alleviate symptoms ranging from pain and nausea to swelling, depression, and anxiety. Some people even swear by it as an alternative to traditional medicine.
Health Risks
Smoking weed can be fun, but it's not all sunshine and rainbows for your body. Smoking marijuana can clog your lungs with tar. Even worse, tar accumulation can lead to serious health risks, including cancer.
If you're using hashish or weed, you should be aware that they could affect your short-term memory in a similar way. While it's unlikely for them to lead to physical dependence, they can form a habit that's hard to break. If you find yourself feeling like you have cannabis use disorder, it's wise to reassess your habits and usage.
Availability
Illegal black markets worldwide sell hash and marijuana, around the globe. Hash is less prevalent in America, with marijuana reigning supreme. But in countries like Europe and Asia, hash is much more widespread. In North America, some people refer to hash as "resin" and there are users who even grow it using drug paraphernalia, which is quite interesting. Some people even scrape it off their pipes after smoking marijuana to get a second high! It's not as strong as pure hash, but it definitely does the trick.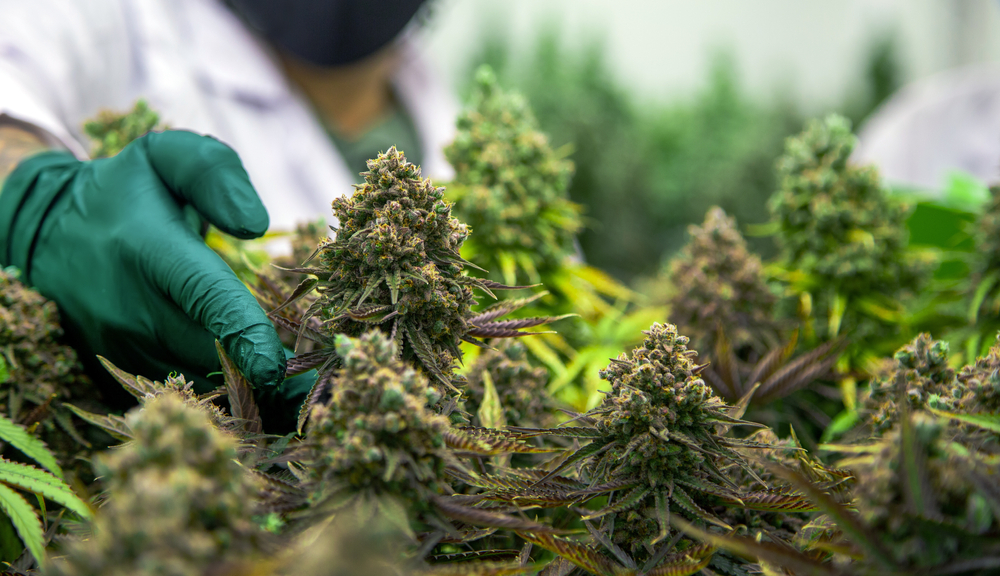 What Hempati Has In Store For You?
Hempati offers a myriad of alternative products to hashish and weed with CBD. Our product line includes quality CBD oil, CBD flower, CBD Hash and CBD isolate made from organically grown hemp plants. These products offer users a safe and natural way to enjoy the benefits of CBD without the psychoactive effects.
Conclusion
Overall, both weed and hash are pretty popular for getting a quick high. Whether you choose hash or weed, it's really important to ensure that you do it safely and responsibly. If you ever feel like you need help with addiction treatment, there are tons of resources out there online. Anyway, no matter what you prefer, always remember to practice moderation. Don't go overboard with substance abuse and be smart about how often you consume in either option.