Table of Contents
Introduction
So, you want to get a taste of legal marijuana. Awesome. It is best to get to know the lingo first, not to master it, but to get exactly what you bargained for. That could mean the difference between ordering recreational and medical use marijuana.
First things first, you need to pick the right strain of cannabis. In case you didn't know, cannabis comes in loads of different strains – a result of many experiments. But they are classified into three main categories: Indica, Sativa, and Hybrid (a mix of the two).
Now here's the catch: naming them is one thing, but telling them apart is something else entirely. If you are like any normal human being, Google is your go-to place for learning new things – marijuana is no different. After all, you can't afford to get this wrong.
On the other hand, do you want to try some completely legal CBD weed? You can try Hempati products, made with 100% Sativa weed.
So, how do you tell indica apart from sativa? And what should you expect from smoking them up? Enough chit-chat; here's everything you need to know.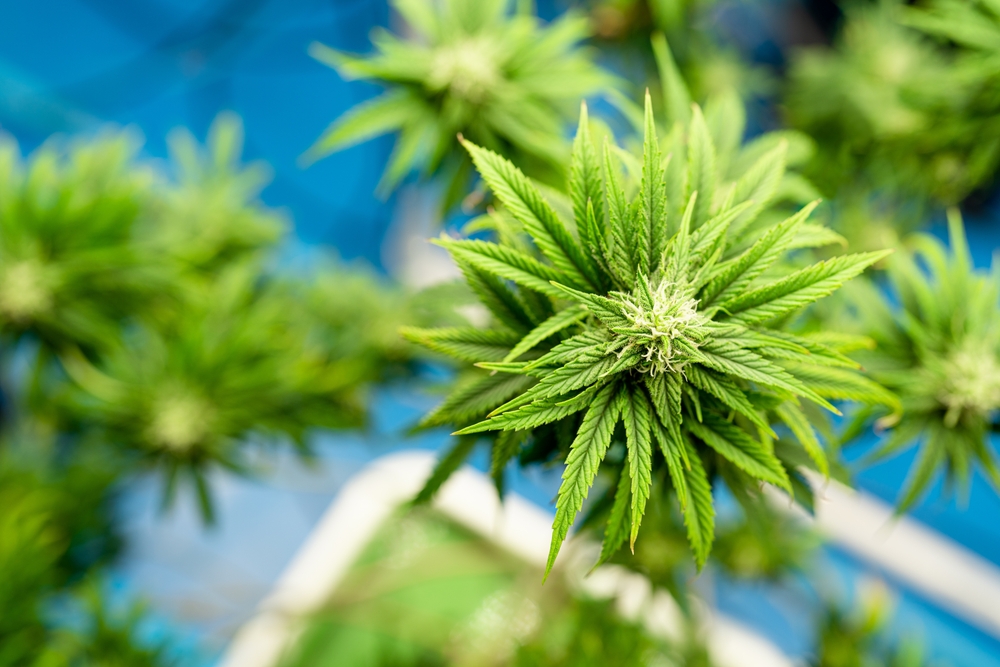 What is Sativa?
Sativa, my friend, is one dope variety of the Mary Jane plant. This bad boy is all the rage for both its medical and industrial uses. It's grown in warm climates and can reach staggering heights of up to 20 feet. But let's not forget about the real magic here – the therapeutic benefits. Sativa is like the holy grail of pain relief, packed with high CBD content. And here's the kicker, the THC levels are low, so no need to stress about any unwanted side effects. It's all about those good vibes!
You might be thinking, "How do I differentiate this sativa from the crowd?" Well, let me drop some knowledge bombs on you. Look for those towering structures with thin leaves. There you have it; sativa at its finest.
But wait, there's more! Did you know that sativa is one of the few cannabis strains where the flowers are harvested and sold to patients? Yep, those flowers are chock-full of CBD goodness, perfect for soothing those aches and pains. And as if that wasn't enough, this strain is like a bonus package because it's also harvested for its rich fiber content – a win-win situation!
Let me clue you in on a little secret. The cannabis plant is as diverse and versatile as it gets. We're still on the hunt for a kickass cannabis grading system. It's all about that collaboration, my friend, keeping the industry exciting and dynamic. We're always adapting and improving, all for the good of our awesome clientele.
What is Indica?
Did you know that the indica strain is like the cool cousin from either Afghanistan or India? Yeah, it's a big mystery, but one thing's for certain – whoever brought us this strain, they really brought something special to the party! Let me spill the tea on indica.
So, indica has this look – it's got those big buds, dense branches, and it's short. And guess what? Its flowering cycle is quicker compared to sativa. But here's the real kicker – the chemical composition is slightly different. Indica is all about that CBD goodness, but it also packs a little more punch with its THC.
Now, let's time travel back centuries, where we discover that indica has been giving people those relaxing vibes and pain relief for ages. But wait, there's more! Indica's got a reputation for making you hella hungry! I mean, who doesn't love a strain that satisfies both body and munchies?
Here's a fun fact about these cannabis strains – each one brings something unique to the table. Speaking of effects, indica is a popular ingredient in alternative treatments. It's tailored to meet specific needs.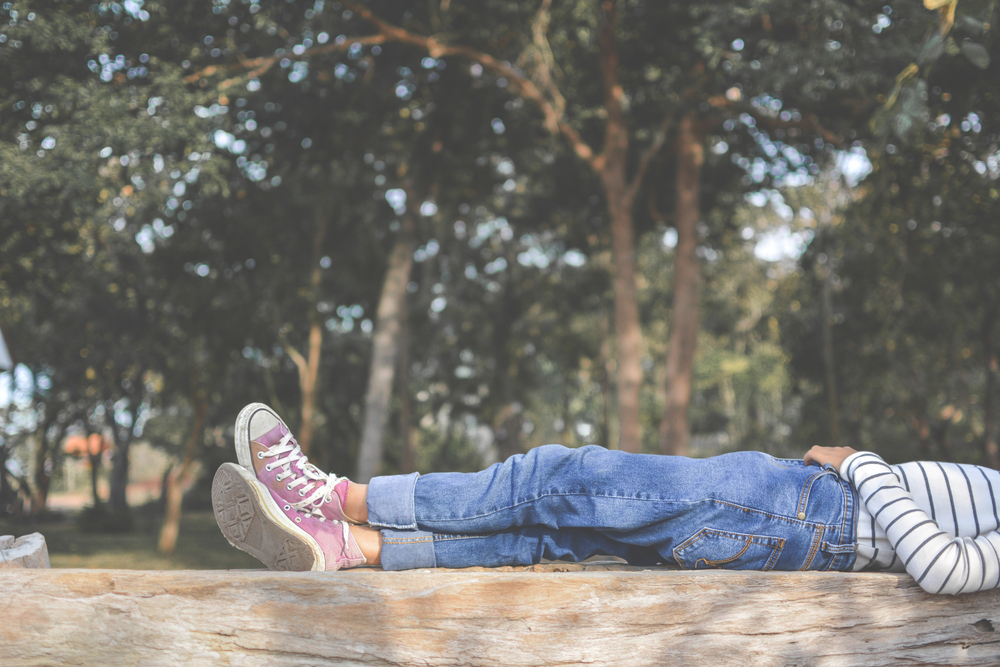 Indica Vs. sativa: How are they different?
If you got this far, you are one step closer to becoming an enthusiast. We will talk about the difference between sativa and indica beyond physical appearances. The secret is mastering individual strain aromas.
As you know, Sativa is tall with skinny leaves and a light green colour. They are grown in the warmer parts of the world and have a longer flower cycle. Indica, on the other hand, is short in stature and has leaves that are a darker shade of green.
They do well in cooler and drier environments, and the flowering cycle is shorter. But the real difference between Sativa and Indica is hidden beneath the chemical profiles. These contents reveal why sativa is known for its energizing effects while indica is better known for relaxation.
You see, the relaxation and energizing effects result from the terpene profile of cannabis. Terpene is, quite simply, the element responsible for the aroma of cannabis and by extension, sativa and indica. The terpene levels determine the kind of aroma each strain gives off.
Sativa, for instance, gives off a fruity and sweet aroma. Indica is well known for its musky or earthy aroma. But there's more to the distinguishing features of sativa and indica than scent. Cannabinoids, more commonly known as CBN, as well as Tetrahydrocannabinol, THC for short, are to be considered.
THC is higher in sativa and responsible for the psychoactive effects. On the contrary, CBD is higher in indica, responsible for the non-psychoactive compound. Both sativa and indica contain varying levels of Cannabinol, or CBN for short, which is a weaker version of THC.
CBN is usually found in older cannabis flowers and is known to have sedative properties that can help treat Insomnia symptoms. We have yet to discover a lot about the cannabis plant.
Physical Characteristics of Sativa and Indica Plants
From the snippet delivered earlier, you should know how to tell a sativa plant from an indica plant. Simple! One is short, while the other is big. Moreover, you can consider the leaf structure and the colour of the plant.
That way, you will appreciate the complexities and diversity of the cannabis plant species. But there's more. The growth rate, flowering cycles, and suitable climate are key elements that make these two so beloved in the community.
Sativa and Indica Leaves: Structure and Colour
The leaves on the sativa plant are usually narrow as they grow long, and this pattern has adapted to warm and humid climates. But here's the cool part, their shape actually helps them conserve water by minimizing the surface area exposed to the atmosphere. It's like they're natural water-saving experts! Furthermore, sativa leaves come in a lighter shade of green.
Now, let's not forget about indica leaves. They're not just any shade of green, oh no. They go all the way to the dark side, and sometimes they can even look black. And get this: the color change is actually a defense mechanism they've developed to handle their environment.
Here's the best part: understanding these leaf differences is easier than putting together a jigsaw puzzle, my friend. You don't need to be a botanical genius to tell the difference between them. Just look for that darker shade of green, and you're on your way to becoming a leaf connoisseur. Trust me, it's a skill that'll impress your friends at every backyard BBQ.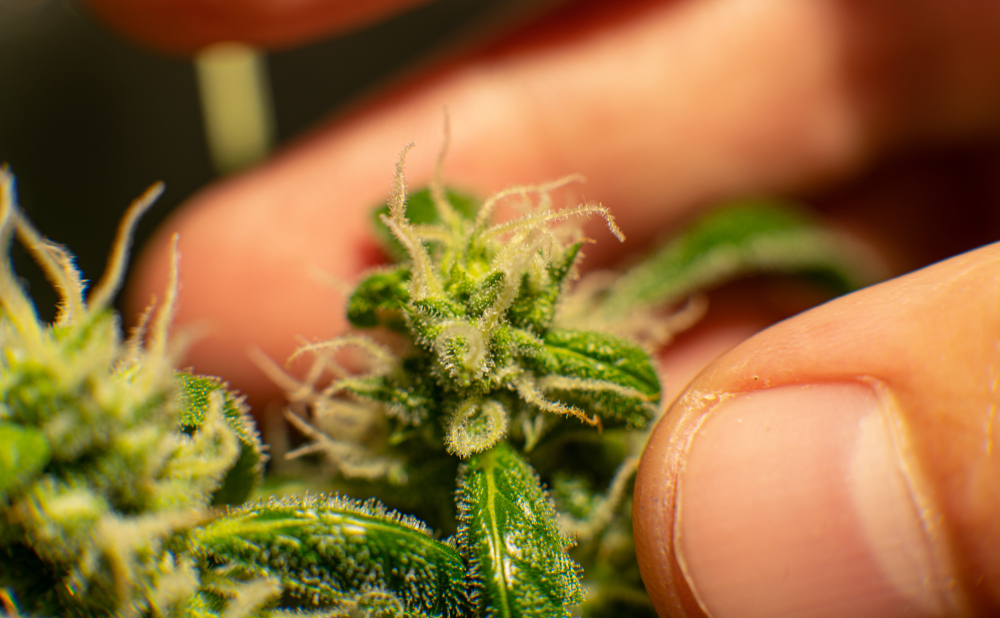 Height and Width
A visually striking difference between sativa and indica plants is height and width. It is the first thing you notice. The sativa plant has a towering stature that can grow as high as 10 to 12 feet tall. However, indica can grow only to three to six feet tall.
When it comes to width, indica tends to be wider and bushy in appearance. Sativa has a narrow width while the branches stretch upwards.
Growth Rate and Flowering Cycles
Many factors determine the growth rate and flowering cycles of the plants in question. For sativa, the growth period can take between 10 to 16 weeks. The sativa plant will grow to reach full maturity at six to 20 feet during this period.
The good news: sativa is grown in areas with a year-round growing season. That also explains the extensive vegetative period. The typical flowering cycle kicks in at 10 to 16 weeks and brings plenty to harvest, yielding one to three points of dried buds per plant.
For indica, the growth cycle takes between eight to 10 weeks. Its short stature makes it the best for indoor cultivation. The mature plant will grow to between three to six feet, and the flowering cycle comes at around six to eight weeks.
Indica plant tends to be dense compared to sativa. Putting it another way, indica has more resinous buds. So, the harvest will be just as bountiful.
Cool and Dry Climate Preferences
The type of environment is everything as far as cannabis farming is concerned. The kind of climate is a critical factor for determining what to plant and how successful a harvest will be. Generally, sativa thrives in cool environments, while indica prefers drier climates.
For starters, sativa planting is traced to the equatorial regions of the world. The plant adapted to the cooler climate and, as a result, does well in the cooler regions of the Northern Hemisphere. Examples of the sativa plant strain include Durban Poison, Jack Herer, and Amnesia Haze.
Indica planting tends to do well in drier and hotter climates. The planting is traced back to Afghanistan, Pakistan, and Morocco, popular for their arid environments. Examples of the indica plant strain include Northern Lights, Kush, and Afghan.
If you see yourself starting a cannabis-growing enterprise sometime in the future, pay close attention to the climatic preferences of each strain. Creating the ideal environmental conditions is not only good for profit but also the quality of the product.
Indica and Sativa: Chemical Profiles
Yes, sativa and indica come from the same family, but deep down, they each contain varying chemical profiles and, of course, side effects. As we mentioned earlier, the terpene profile and scent differences set them apart if you know what to look for.
THC (Tetrahydrocannabinol), CBD (Cannabidiol), and CBN (Cannabinol) are some of the chemical compounds found in the cannabis plant that you need to know and understand. Get this: each cannabis plant, sativa and indica included, has different levels of these compounds.
The amount of a particular compound in the cannabis plant determines its use and the effects one should expect after consuming the product. So, here is everything you need to know about what makes marijuana psychoactive and therapeutic.
Terpene and Aroma Profiles
Now, let's paint that picture even clearer by understanding how these compounds give cannabis its distinct aroma and flavours depending on its contents.
These compounds are typically found in cannabis strains but in varying concentrations. This fact contributes to the unique aroma profiles. Limonene, a terpene compound, gives off a citrus-like aroma wherever its concentration is high. Myrcene, another terpene compound, will deliver a musky aroma.
Beyond the sweet-smelling aroma, terpene compounds come with many health benefits, particularly when pared to THC and CBD. Together, they create what is known as the entourage effect. Simply, they amplify the therapeutic potential and produce a powerful effect.
The cannabis plant is rich in terpenes. That includes sweet, fruity, earthy, herbal, sour, and spicy. There are many known terpene compounds, including pinene, linalool, humulene, and beta-caryophyllene – each with its effects.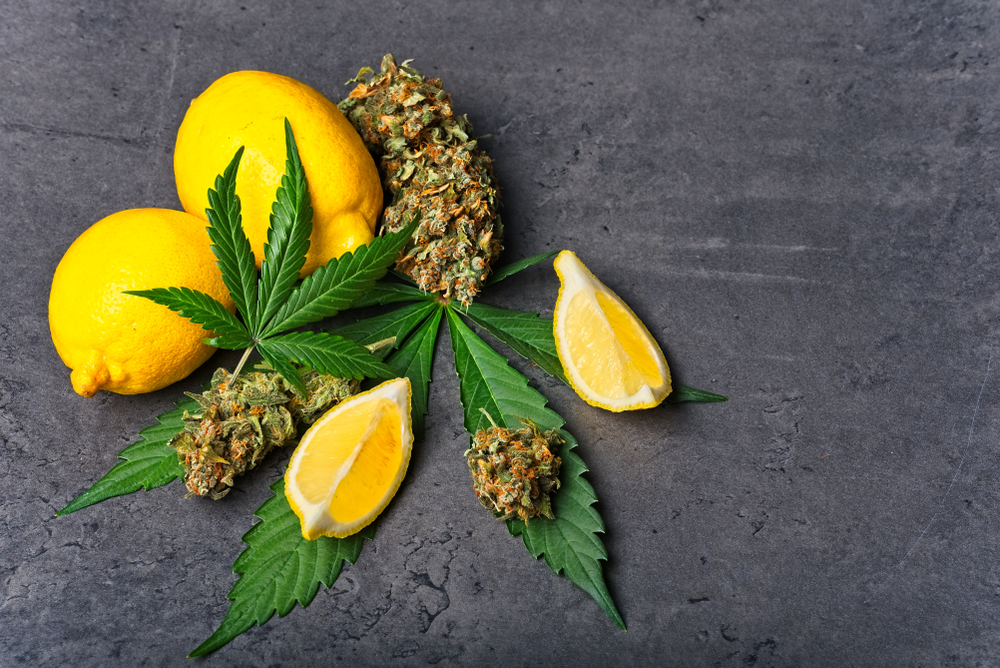 Cannabinoid Levels: THC, CBD, CBN
Tetrahydrocannabinol, THC for short, is regarded as the main psychoactive element in the cannabis plant. Sativa is known to have a higher concentration compared to indica. Hence the energized and euphoric side effects of consuming the sativa plant.
Indica may contain a lower concentration of THC. Still, the Cannabidiol and Cannabinol concentration is considerable enough to make this strain popular with people looking to experience its sedative and relaxing effects.
Cannabidiol, popularly known as CBD, has gained quite the following lately because of its widely advertised medical benefits, including relief from pain, anti-anxiety effects, and anti-inflammatory properties. It is a non-psychoactive compound and hence, does not deliver euphoric effects.
Indica has the highest concentration of CBD of the two strains, so it is common for medical use. In the same fashion, Indica has a higher concentration of Cannabinoids, or simply CBN, than sativa, found in older leaves.
CBN is a psychoactive compound but of a lesser intensity than CBD. This compound is thought to reduce inflammation and offer pain relief. Another reason why indica does well in medical use. The amount of CBN determines the therapeutic profile and psychotropic effects.
Conclusion
In the end, sativa and indica are two distinct strains of cannabis plants with unique characteristics. The secret to setting them apart is in the chemical profile, where the secret of each plant's success is hidden deep in its THC, CBD, and CBN composition.
Moreover, you can separate the two by sight, judging them for their physical appearance to make an informed decision. Both plants can affect the physical and mental health conditions of the consumers, so it pays to understand what you are buying.
If you like the sativa for its energizing and uplifting properties or prefer the indica for its calming and pain-relieving effects, there is always something for you in the cannabis space. All said and done, you should always buy your supply from a reputable dispensary and consume it responsibly.