Table of Contents
Introduction
THC or Tetrahydrocannabinol, is a naturally occurring compound found in the cannabis plant. It is one of the primary cannabinoids responsible for the psychoactive effects associated with marijuana use. THC has a similar chemical structure to the body's own endocannabinoids, allowing it to interact with the endocannabinoid system in the human body.
THC's psychoactivity may be advantageous for treating several medical diseases, such as chronic pain management, motion sickness treatment, and chemotherapy patients' hunger stimulation. It is crucial to remember that THC's psychoactive effects may not be desired for everyone, thus it should only be used under strict supervision and in compliance with local laws and regulations.
Understanding THC
Definition and chemical structure of THC
THC, short for Tetrahydrocannabinol, belongs to a class of chemical compounds known as cannabinoids. Chemically, THC is a complex organic molecule with a molecular formula of C21H30O2. This unique chemical structure is responsible for THC's psychoactive properties and its ability to interact with the body's endocannabinoid system.
THC is classified as a partial agonist of the cannabinoid receptors, primarily binding to CB1 receptors in the brain and central nervous system. This interaction triggers a cascade of chemical signals and affects various neurotransmitters, leading to the psychoactive effects associated with THC consumption.
It's important to note that THC concentrations can vary between different cannabis strains, with some strains naturally containing higher levels of THC than others. Exploring THC's potential uses and interactions with the body is made possible by knowing how it interacts with the body and how it can cause the desired effects.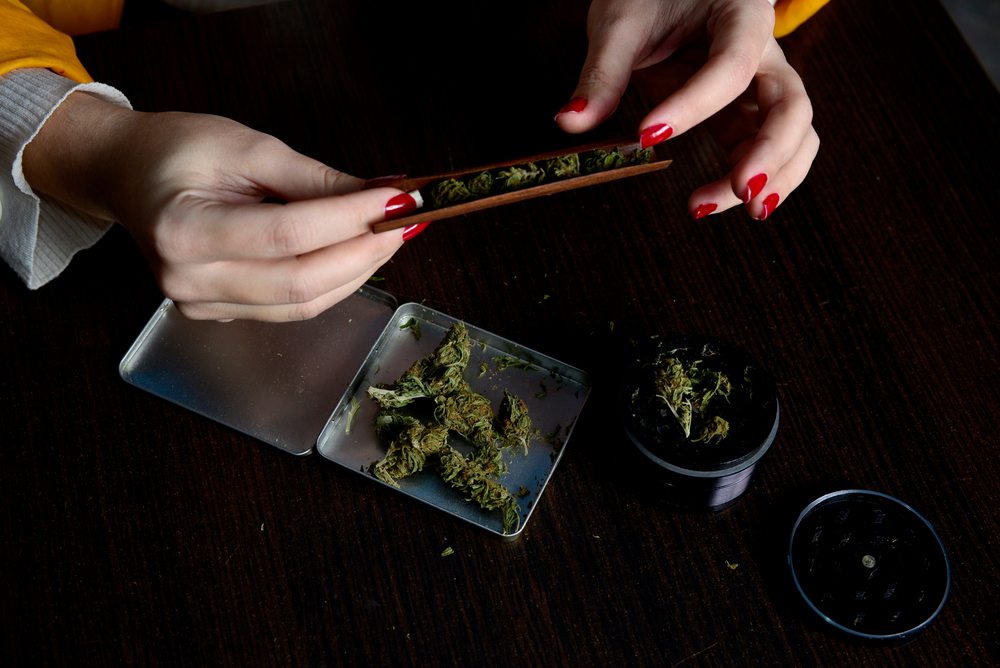 Natural sources of THC
When it comes to natural sources of THC, cannabis plants take center stage. THC is primarily found in the resinous glandular structures called trichomes that develop on the flowers, leaves, and stems of cannabis plants. These tiny, mushroom-shaped trichomes contain a variety of cannabinoids, including THC, in varying concentrations.
THC content is significantly influenced by cannabis plant breeding and farming practices. Cannabis strains have been selectively selected over time by farmers to increase THC concentration, creating plants that are specifically bred for their intense psychoactive effects.
It's crucial to remember that while THC is most commonly linked with cannabis plants, it can also be found in trace amounts in a few other plant species, albeit in much smaller numbers. 
Difference between THC and CBD
Cannabinoids are a diverse group of chemical compounds found in cannabis plants. Among the many cannabinoids present, THC (Tetrahydrocannabinol) and CBD (Cannabidiol) are two of the most prominent and extensively studied. While they both originate from the same plant, there are notable differences in their chemical composition, psychoactive properties, and potential therapeutic effects. The primary distinction between THC and CBD lies in their psychoactive properties.
In contrast, CBD lacks the same psychoactive properties as THC and does not have the same euphoric effects. CBD does not directly bind to CB1 receptors, though it does interact with the endocannabinoid system. Instead, CBD has an indirect effect on the receptors, which modifies their activity and changes how they react to other cannabinoids.
In terms of potential therapeutic effects, both THC and CBD have garnered attention. The pain-relieving, anti-inflammatory, and appetite-stimulating effects of THC are well recognized. It has demonstrated potential in treating neuropathic pain, chronic pain, and symptoms brought on by illnesses like cancer and multiple sclerosis. THC has additionally been used to reduce nausea and increase appetite in chemotherapy patients. Its psychotropic properties and regulatory limitations, however, might restrict its use and accessibility.
CBD, on the other hand, has gained recognition for its potential therapeutic applications without the intoxicating effects of THC. It has been investigated for its anti-anxiety, anti-inflammatory, and anticonvulsant properties. Studies suggest CBD may be effective in treating certain forms of epilepsy, reducing seizures, and improving the quality of life for individuals with rare seizure disorders.
CBD has also shown promise in managing anxiety disorders, such as generalized anxiety disorder and social anxiety disorder. Furthermore, CBD is being explored for its potential anti-inflammatory effects, which could have implications for conditions like arthritis and inflammatory bowel disease.
How THC Interacts with the endocannabinoid system
The main psychoactive ingredient in cannabis, THC, interacts with the body's endocannabinoid system (ECS). The endocannabinoid system (ECS) is a complex network of receptors, endocannabinoids, and enzymes that collaborate to control a number of physiological processes, including mood, hunger, pain perception, and immunological function.
THC acts as a partial agonist of CB1 receptors, meaning it activates these receptors but to a lesser extent than the body's own endocannabinoids. This interaction leads to the modulation of various neurotransmitters, such as dopamine, serotonin, and gamma-aminobutyric acid (GABA), affecting mood, cognition, and motor function.
By activating CB1 receptors, THC can produce a range of psychoactive effects, including euphoria, relaxation, altered perception of time and space, and changes in appetite. These effects can vary depending on the concentration of THC, route of administration, and individual factors such as tolerance and sensitivity.
THC may also interact with CB2 receptors, which are mostly present in peripheral organs and the immune system. THC may have anti-inflammatory and immunomodulatory effects through activating CB2 receptors.
THC's psychotropic qualities have been utilized for a number of medical applications, including hunger stimulation and pain relief. However, people who are predisposed to mental health issues or who use THC in high amounts should be extremely cautious about the mind-altering effects and other negative side effects.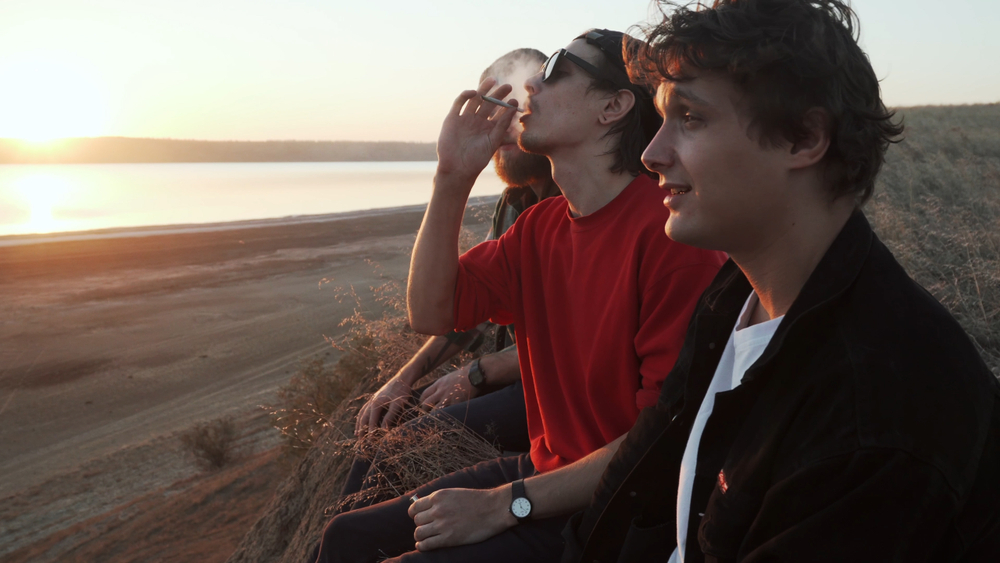 Psychoactive Effects of THC 
Exploration of the "high" or euphoric sensation caused by THC
The "high" or euphoric sensation caused by THC is a central aspect of its psychoactive effects. When THC interacts with cannabinoid receptors in the brain, particularly CB1 receptors, it triggers a cascade of chemical reactions that influence neurotransmitters and neural pathways associated with mood.
One key factor contributing to the euphoric sensation is the release of dopamine, a neurotransmitter associated with pleasure and reward. THC stimulates the release of dopamine in the brain's reward pathway, creating a sense of enjoyment and reinforcing the behavior that led to its consumption. This surge of dopamine can produce feelings of euphoria, relaxation, and contentment.
The intensity and specific qualities of the "high" can vary depending on factors such as the dosage of THC, individual tolerance, method of consumption, and the strain of cannabis used. Sativa strains, known for their uplifting effects, may produce a more energizing and creative "high," while Indica strains are often associated with relaxation and a more sedative experience.
It's vital to remember that THC can also cause various sensory and perceptual changes in addition to its pleasant effects. Changes in hunger or social behavior are possible side effects, along with changed perceptions of time and space and increased sensory awareness.
While the euphoric sensation caused by THC is sought after by recreational users, it's crucial to consider individual tolerance, responsible use, and potential risks. Excessive THC consumption or using high-potency products can lead to unwanted side effects such as anxiety, paranoia, and impaired cognitive function. Sensitivity to THC and its effects can vary among individuals, so it's important to start with low doses and understand personal limits.
Understanding the exploration of the "high" or euphoric sensation caused by THC sheds light on its recreational appeal and potential risks. Responsible use, awareness of individual tolerance, and informed decision-making are key factors in ensuring a positive and enjoyable experience with THC.
Potential benefits and risks
The analgesic effects of THC-induced psychoactivity are one possible advantage. By interacting with cannabinoid receptors in the brain and spinal cord, THC has been demonstrated to reduce pain. As a result, THC may be helpful in treating chronic pain illnesses like fibromyalgia, arthritis, and neuropathic pain. THC can enhance the quality of life for people with debilitating or persistent pain by lowering pain perception.
Another potential benefit of THC-induced psychoactivity is its ability to stimulate appetite. THC has been shown to increase hunger and food intake, commonly referred to as the "munchies." This effect can be particularly beneficial for individuals experiencing a loss of appetite due to medical conditions or treatments such as chemotherapy. THC-induced appetite stimulation may help combat weight loss and nutritional deficiencies.
Furthermore, the psychoactive effects of THC may impair cognitive function and motor coordination, potentially affecting activities such as driving or operating machinery. Impairment in memory, attention, and decision-making can also be observed, particularly during the acute effects of THC. Long-term or heavy use of THC has been associated with a higher risk of developing cannabis use disorder and addiction.
Individual sensitivity to THC-induced psychoactivity can vary, and it's important to consider personal tolerance, set, and setting. Starting with low doses, being aware of individual limits, and using THC responsibly can help minimize potential risks and optimize the therapeutic benefits.
Balancing the potential benefits and risks associated with THC-induced psychoactivity is key to informed decision-making. Consulting with healthcare professionals or experts knowledgeable in cannabis use can provide personalized guidance and ensure the safe and appropriate use of THC for recreational.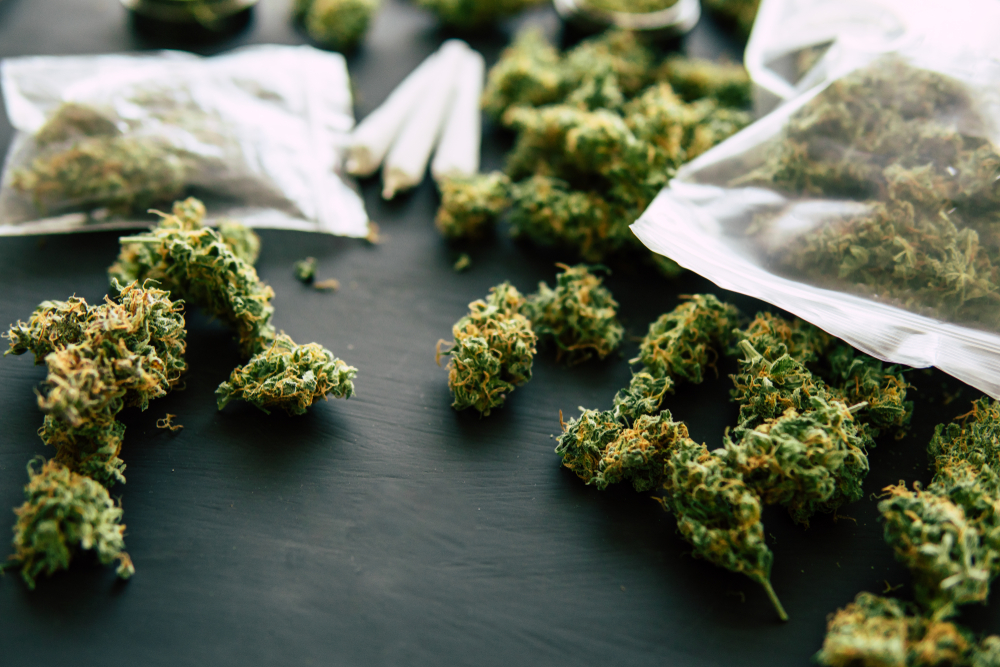 Variations in individual responses to THC
When it comes to the effects of THC, there can be significant variations in how individuals respond to its psychoactive properties. Several factors contribute to these individual differences, influencing the intensity and duration of THC's effects.
Tolerance also plays a role in how individuals respond to THC. Regular and long-term use of THC can lead to tolerance, meaning the body becomes accustomed to its presence, requiring higher doses to achieve the same effects. In contrast, individuals with little to no previous exposure to THC may have a lower tolerance and may experience more pronounced effects even with smaller doses.
Individual differences in metabolism can influence the onset and duration of THC's effects. Some individuals metabolize THC more efficiently, leading to a faster onset and shorter duration of effects. Conversely, others may metabolize THC more slowly, resulting in a delayed onset and longer-lasting effects.
The method of consumption also impacts the intensity of THC's effects. Inhalation methods, such as smoking or vaping, typically result in a more immediate and potent experience due to the rapid absorption of THC into the bloodstream. On the other hand, oral consumption, such as through edibles, may have a delayed onset and potentially stronger effects as THC is metabolized by the liver into a more potent form.
Psychological factors, such as mindset, mood, and expectations, can also influence the subjective experience of THC. An individual's environment and social context can further shape the overall experience.
Medical Uses of THC
Overview of the potential therapeutic applications of THC
One area of interest is its analgesic properties. THC has demonstrated effectiveness in managing pain associated with various conditions such as chronic pain, neuropathic pain, and pain related to cancer or multiple sclerosis. By interacting with cannabinoid receptors in the nervous system, THC can help alleviate pain and improve the quality of life for individuals suffering from debilitating or chronic pain.
Another potential therapeutic application is in the management of nausea and vomiting, particularly in individuals undergoing chemotherapy. THC has been found to have antiemetic properties, effectively reducing nausea and vomiting associated with cancer treatments.
THC's ability to stimulate appetite has led to its potential use in individuals experiencing appetite loss or cachexia, commonly seen in conditions like HIV/AIDS or cancer. By increasing appetite, THC can help individuals regain weight and improve their overall nutritional status.
Furthermore, THC has shown potential in managing muscle spasms and spasticity associated with conditions such as multiple sclerosis. It can help relax muscle fibers and reduce involuntary muscle contractions, leading to improved mobility and reduced discomfort.
Research also suggests that THC may have neuroprotective properties, potentially benefiting individuals with neurodegenerative disorders such as Alzheimer's disease or Parkinson's disease. THC's interaction with cannabinoid receptors and other pathways in the brain may help protect against neuronal damage and inflammation.
Treatment of chronic pain and management of pain-related conditions
THC, the primary psychoactive compound in cannabis, has shown promise in the treatment of chronic pain and the management of pain-related conditions. Chronic pain, which persists for an extended period, can significantly impact an individual's quality of life. Studies have indicated that THC can effectively alleviate chronic pain associated with various conditions, such as neuropathic pain, arthritis, fibromyalgia, and multiple sclerosis. In addition to chronic pain, THC has shown efficacy in managing pain-related conditions such as migraine headaches. Migraines are often accompanied by severe headaches and sensitivity to light and sound. THC's ability to relieve pain, reduce nausea, and alleviate associated symptoms makes it a potential treatment option for individuals experiencing migraines.
It's important to note that the effectiveness of THC for pain management can vary among individuals. Factors such as the underlying cause of pain, individual tolerance, and optimal dosing need to be considered. Some individuals may find greater pain relief with THC, while others may require a combination of THC and other cannabinoids or therapies.
The psychoactive effects of THC can lead to cognitive impairment and may not be suitable for everyone, particularly individuals who require mental clarity or have a predisposition to psychiatric conditions.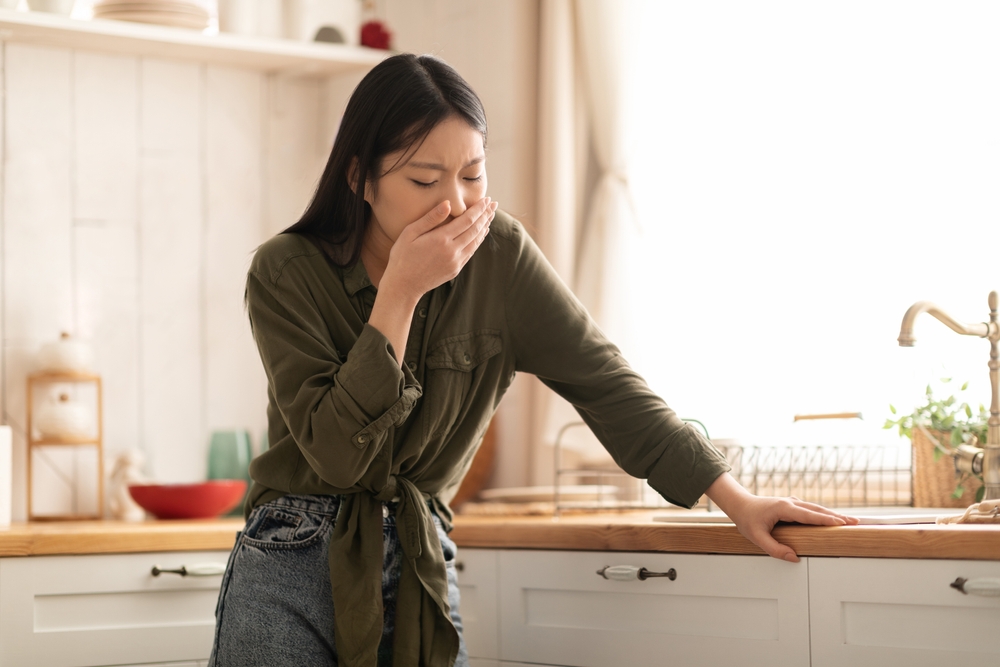 Potential benefits of THC for nausea and vomiting
Nausea and vomiting are common side effects of chemotherapy, causing significant discomfort and distress for cancer patients. THC, the primary psychoactive compound in cannabis, has shown potential in alleviating these symptoms and providing relief.
THC interacts with the endocannabinoid system, specifically CB1 receptors, which are involved in the regulation of nausea and vomiting. By binding to these receptors, THC can modulate the neurotransmitter release and signaling pathways associated with these symptoms. THC acts as an antiemetic agent, helping to suppress the urge to vomit and alleviate nausea. This can significantly improve the quality of life for cancer patients undergoing chemotherapy by allowing them to better tolerate their treatment and maintain adequate nutrition and hydration.
Furthermore, THC's ability to stimulate appetite can be particularly beneficial for cancer patients experiencing weight loss and a lack of appetite. The appetite-stimulating effects of THC, often referred to as the "munchies," can help patients regain their appetite, increase food intake, and maintain proper nutrition during chemotherapy.
In addition to its antiemetic and appetite-stimulating properties, THC may also contribute to reducing anticipatory nausea, which occurs when individuals experience nausea before receiving chemotherapy due to previous associations with the treatment. By reducing anticipatory nausea, THC can help alleviate the psychological distress and anxiety associated with chemotherapy sessions.
Conclusion
In conclusion, THC, the primary psychoactive compound in cannabis, has been the subject of extensive research and holds significant potential in various areas of medicine. From its analgesic properties for managing pain to its potential benefits in nausea and vomiting associated with chemotherapy, THC has demonstrated its therapeutic value.
The future of THC research holds great promise for advancing medical treatments and expanding our understanding of this compound. As cannabis legalization continues to evolve globally, there is increasing interest in exploring the therapeutic potential of THC and its impact on various medical conditions.
Additionally, advancements in THC studies may shed light on its potential applications in mental health. There is growing interest in understanding how THC affects conditions such as anxiety, depression, and post-traumatic stress disorder (PTSD). Furthermore, as scientific understanding of the endocannabinoid system deepens, we may see the emergence of personalized medicine approaches involving THC. Genetic variations and individual biomarkers could help identify patients who are more likely to respond positively to THC-based treatments, allowing for targeted and customized therapies.
It is essential to emphasize the importance of ongoing studies and collaboration among scientists, healthcare professionals, and regulatory bodies to continually evaluate and expand our understanding of THC's potential benefits and limitations.