CBD is useful for a variety of reasons, and studies and researches are proving it more and more everyday. Often, though, something about it gets overlooked, when talking about its wonderful properties and benefits. For example, the way you introduce it in your system. Did you know that the way you introduce this substance in your body matters? You can smoke it, put it under your tongue, eat it, drink it, massage it on your skin. Every way of taking CBD has its pros and cons. In this article, we will focus on smoking CBD, the most traditional way. As always, we invite you to read our blog to discover and go into detail about CBD as a product, as a chemical compound and as a cure for depression, anxiety, insomnia and so much more other things, including in the sexual sphere.
What is CBD
CBD is a chemical compound found in the hemp plant. It's not the only one. There are a lot, more than a hundred. The other "famous" one is THC. If you like to smoke hemp, you may encounter THC from time to time. You must know the difference between these two substances. Both interact with the endocannabinoid system in the body, and they can affect your mind and body and your health. To know them is to love (or hate) them. Knowledge is power. You are in the right place! Keep reading!
Difference between CBD and THC
THC and CBD molecules share the same chemical formula, but they have different structures. They bind in a different way with the receptors of the endocannabinoid system. THC has psychoactive properties, CBD does not alter mental functions. They also are different when we talk about their unsidesirable effects. With THC, we are mostly talking about disorientation and paranoia, with CBD we can have drowsiness. THC is mostly illegal or strictly regulated in Italy and internationally, unlike CBD.
How do you smoke CBD
You are ready. You want to introduce CBD in your life. But you also are a newbie, and you want to know how to smoke it and why and how smoking can be the best way of introducing CBD in your body. Let's begin from the start.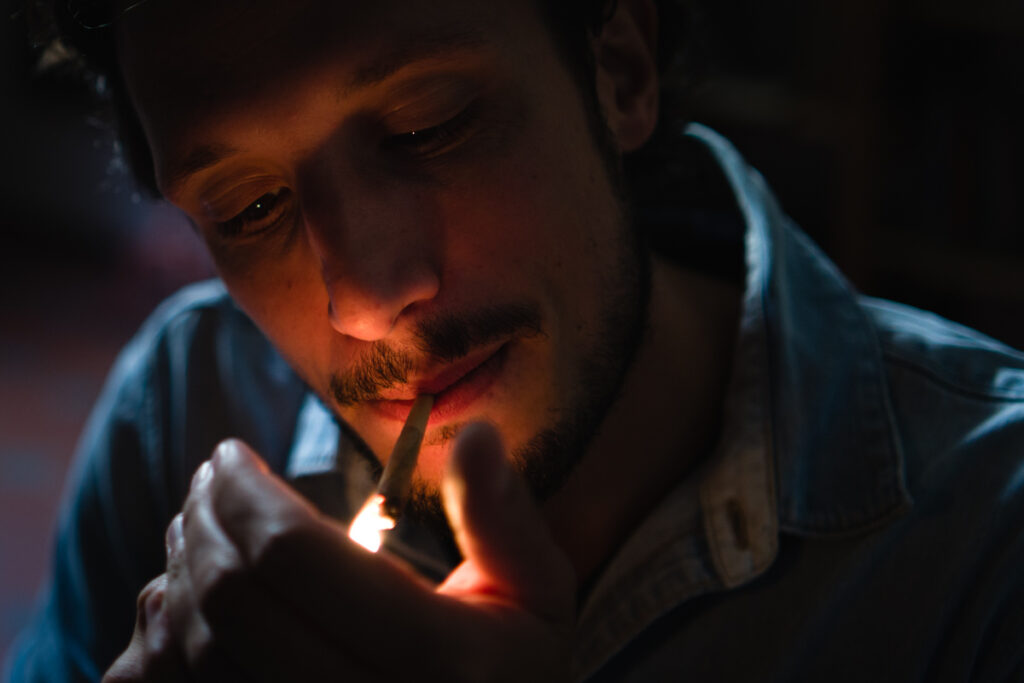 The most common way to take CBD is through oils and oils for vaping. The og CBD users prefer to smoke it, meaning that they buy the flowers (or buds) and they make the joint themselves. This can look difficult, but it's not. The first thing you have to do is to make sure you are buying CBD flowers with very low and regulated levels of THC. It's possible you will feel a little high, but it's nothing to worry about. Some CBD products have little concentration of THC. Also, make sure you are buying high quality CBD products, read about the seller and the producer and the varieties. If you are worried about your pre-existent health conditions or you are taking specific medications, talk to your doctors and ask them if it's ok for you to smoke CBD. Better be safe than sorry.
Once you have the perfect CBD flower and you feel safe and sound in your choice to smoke it, you have to crush the stuff, roll it and light it up. If it's your first time smoking CBD, we suggest you inhale the smoke and vapor slowly, in really small amounts, to avoid coughing. Then, hold the smoke in your lungs for a few seconds and exhale. This technique it's a perfect way to maximize CBD absorption. You want to use your flower and its effects to the best of your ability!
How does it works
Now you know, in theory, how to smoke CBD flowers. The next best thing is to try it yourself. Smoking CBD is a very efficient way to deliver its benefits into your system. When you smoke, CBD enter the bloodstream through the oxygen exchange in the lungs. Once it's there, CBD interacts with the endocannabinoid system, which is a network that regulates metabolism, learning and memory, sleep and a lot of other fundamental functions of the body.
Pros and benefits of smoking CBD
While smoking cannabis isn't ideal for everyone, it can have some unique advantages. It's, for one, the most effective route of delivery. CBD effects can be felt almost immediately after smoking it. When you eat CBD, for example, the digestive system breaks it down before it enters the bloodstream, so you are not getting the full concentration of CBD. But let's finally start talking about the practical advantages of smoking CBD.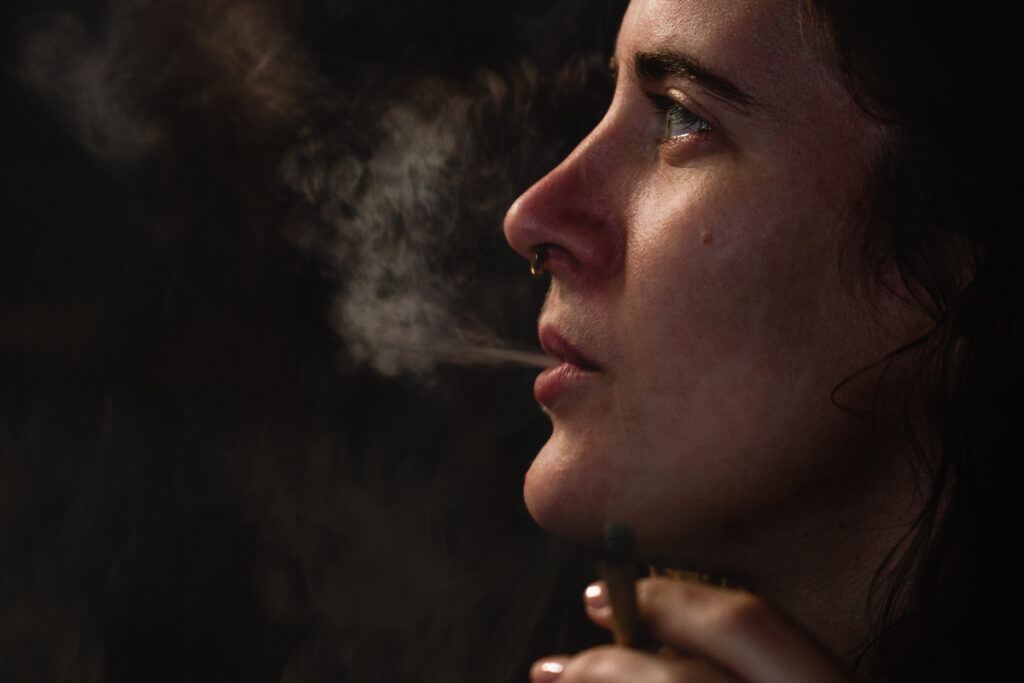 For example, CBD cigarettes can help with a nicotine addiction. As we all know, nicotine is a highly addictive compound. Not only that, but the ritual of smoking, lighting up a stick, inhaling smokes, smoking with friends, can perpetuate the addiction. CBD cigarettes offer an alternative when the craving strikes. It's also a good alternative to marijuana. Marijuana can be really helpful for those struggling with stress, but it's not always a dependable option. It can enhance paranoia or anxiety. CBD is different. It interacts with the GABA receptors in the brain, increasing the feeling of calm and relaxation. It can clearly be a better option.
Not only that. Studies show that CBD can help support healthy inflammatory functions. Inflammation it's becoming a chronic issue in our society. Chronic inflammation is known to lead to achy joints, stiffness, and pain, a long list of ailments.
CBD also helps with sleep problems, insomnia, difficulty to stay asleep and to wake up in the morning, depression and seasonal depression.
Cons of smoking CBD
Even if smoking CBD is the best way to feel its effects rapidly and at the best of its potential, you have to know that there are some risks.
Smoking a CBD cigarette or a CBD pre-roll may appear to others that you're smoking marijuana due to the similar smell and appearance. Even if CBD is legal, the legislation is lacking, and discussing it with the police can be unpleasant. So, if your favorite way to take CBD is to smoke it, do it where you feel safe and protected, preferably privately, to avoid any sort of problem.
Smoking has been shown to cause potential long-term effects on the lungs. However, if smoking is the method you enjoy using to consume CBD, choose a CBD smokable with 100% pure CBD and no nasty additives for a pure smoking experience.
One of the downsides of smoking CBD is that it's difficult to dose accurately, making it tricky to find a dose that works for you. It's easy to overdo it. Start very slow and always listen to your body.