Anxiety is a pervasive mental health issue affecting millions of people globally. While conventional treatments exist, many people are searching for alternative treatments. This has led to a growing interest in the potential of CBD to help alleviate anxiety symptoms. This article aims to provide a comprehensive overview of CBD and its potential as a treatment for anxiety.
Table of Contents
Introduction
Anxiety is a common mental health condition affecting millions of people worldwide. It is characterized by feelings of worry, nervousness, and fear, which can significantly impair daily life. While there are several conventional treatments available, including therapy and medication, some people are turning to Cannabidiol (CBD) as a potential alternative treatment.
CBD is a non-psychoactive compound extracted from the cannabis plant and has gained significant popularity in recent years due to its potential therapeutic benefits. In this article, we will explore the science behind CBD and its effectiveness for anxiety treatment.
Understanding Anxiety
Anxiety is a common mental health condition. this pathology is an expected reaction to stress and can be advantageous in certain situations, particularly when presented with a tough dilemma or having to make an essential choice. Nevertheless, if this condition becomes prolonged or severe it could have a dramatic effect on someone's ability to live their life and complete everyday tasks.
Anxiety comes in various shapes and sizes, from generalized anxiety disorder to panic disorder to social anxiety disorder and specific phobias. Each has its own unique signs and diagnostic requirements. For example, individuals with Generalized Anxiety Disorder experience persistent apprehension about a range of matters, whereas those struggling with Panic Disorder have unexpected yet intense attacks of fear.
Treating anxiety can be done in a variety of ways, such as medication, therapy sessions and alterations to lifestyle. Selective serotonin reuptake inhibitors (SSRIs) and benzodiazepines are commonly prescribed medications for anxiety treatment, while cognitive behavioral therapy (CBT) is a commonly used therapeutic approach.
It is important to note that while CBD has shown promise as a potential treatment option for anxiety, it should not be used as a substitute for traditional treatments without consulting with a healthcare professional.
Additionally, CBD should not be used as a first-line treatment option for anxiety, and individuals should speak with their healthcare provider to determine the best course of treatment for their individual needs. Understanding the different types of anxiety treatment options is an important step in managing anxiety symptoms and improving overall quality of life.
What is CBD and How Does it Work?
CBD is a non-psychoactive compound extracted from the cannabis plant. Unlike THC, another compound found in cannabis, CBD does not produce a "high" effect. CBD works by interacting with the body's endocannabinoid system, which is responsible for regulating various bodily functions, including mood, sleep, and appetite.
Research has shown that CBD has the potential to help alleviate anxiety symptoms by interacting with the body's endocannabinoid system: to learn more visit this link. CBD is believed to regulate the brain's serotonin levels, which affect mood and social behavior, while also decreasing activity in the amygdala – a region of the brain that triggers our fight or flight response.
Is CBD Safe and How to Use It
Before you try CBD as a means of anxiety relief, it's essential to address any safety anxieties that may arise. Generally speaking, CBD is deemed safe and bearable with minimal side effects such as drowsiness, dry mouth or changes in appetite. However please note that certain medications can interact negatively with CBD so make sure to speak to your doctor before beginning treatment.
As you ponder how to use CBD for anxiety relief, there are several aspects to consider–most notably the form of delivery. From oils and tinctures to capsules and topicals, each option has distinct benefits and drawbacks that should be taken into account based on your own needs and preferences. Finding the right one can make a huge difference in achieving optimum results!
An imperative factor to consider is dosage; dosing CBD can be tailored depending on your body weight, metabolism and symptoms. Begin by taking a low amount in order to discover the appropriate quantity for you that will minimize any potential side effects. This approach of slowly increasing dosage over time has been recommended as it enables individuals to find their own optimal dose.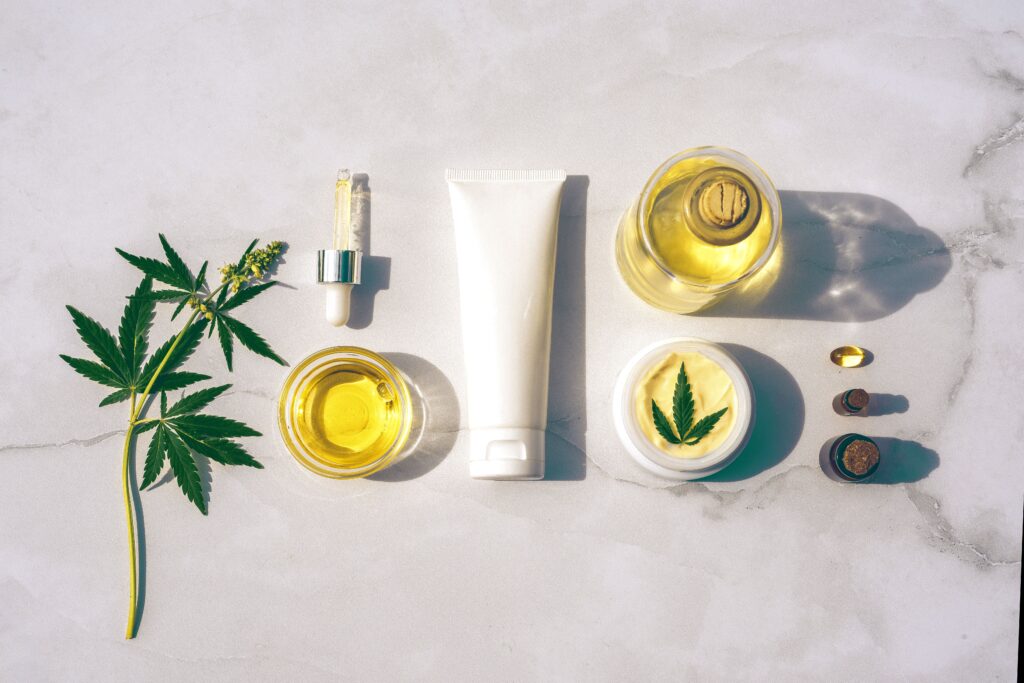 CBD and Anxiety: What the Research Says
Despite research into CBD's efficacy for anxiety being in its early stages, the data thus far suggests it is a promising option. In particular, studies have demonstrated that CBD can help reduce fearful feelings, tension and nervousness associated with anxiety.
One study, published in the Journal of Psychopharmacology, found that CBD was effective in reducing anxiety in individuals with social anxiety disorder.
According to a study published in the Journal of Clinical Psychology, CBD has been proven to successfully reduce anxiety levels among individuals with generalized anxiety disorder. Although these findings indicate that CBD may be an effective drug for alleviating symptoms associated with anxiety, additional research is needed before we can draw definitive conclusions regarding its ability to help people cope and manage their condition.
Additionally, individual responses towards CBD vary widely so it's possible that not everyone will experience positive results when taking this medication.
CBD and Other Mental Health Conditions
CBD research is only in its infancy, yet early discoveries have presented very promising results. Not only might it be useful to treat anxiety-related issues, but also signs and symptoms of other mental health conditions like depression and PTSD. Investigate further into this natural remedy – you won't regret it!
One study published in the Journal of Clinical Psychology found that CBD significantly reduced anxiety, depression, and post-traumatic stress disorder symptoms in adults who had previously experienced traumatic events.
A study published in the Journal of Psychopharmacology revealed that CBD could have antipsychotic properties, making it a potential therapeutic option for people with schizophrenia and other psychotic disorders. Nonetheless, not all studies showed positive results as evidenced by one particular research from the Journal of Affective Disorders which demonstrated that CBD had no meaningful effect on depressive symptoms in people suffering from major depression.
A recent research paper featured in the Journal of Clinical Psychiatry unveiled that while CBD may enhance sleep quality amongst those who experience anxiety, it did not make a significant difference to their distress levels.
Overall, while the research on CBD and other mental health conditions is still in its early stages, initial findings suggest that CBD may have the potential to be an effective treatment option for a variety of mental health conditions.
Nevertheless, to comprehend CBD's full effect on these conditions and determine the most successful ways for its use as treatment, further exploration is essential. Prior to using CBD as a therapy option for any mental health matter it is imperative that people speak with their healthcare professional first.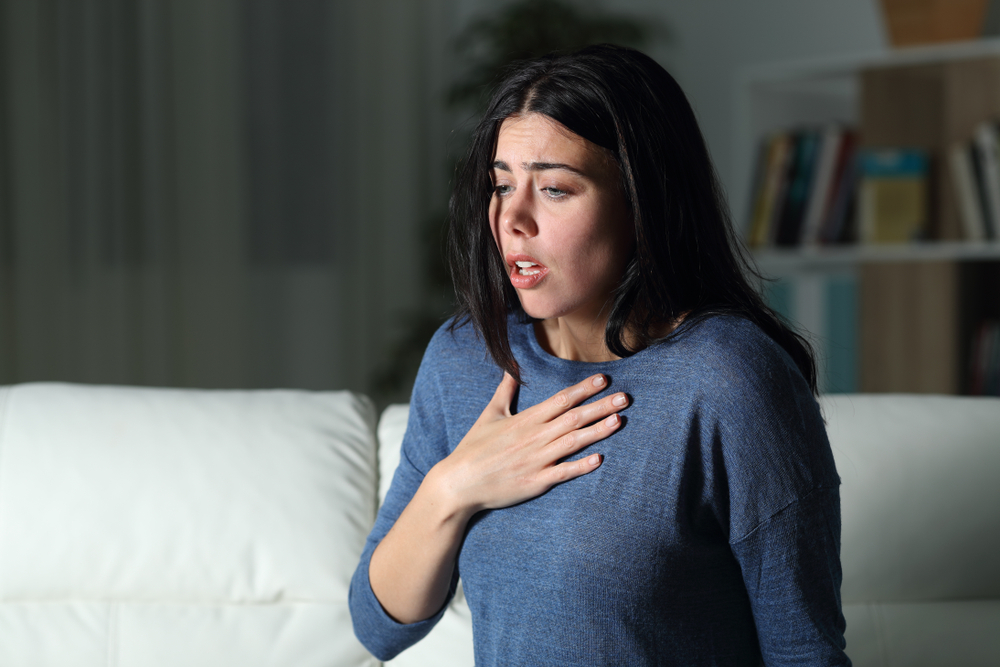 CBD dosage
With anxiety, lower dosages can often be more advantageous. Experts suggest beginning with small doses and adjusting depending on the body's response to CBD.
In a 2018 study, male participants took an oral dosage of 300 mg 90 minutes prior to undergoing a public speaking test; this dose was enough to significantly reduce their nervousness levels from what had been observed beforehand.
As evidenced by these results, it is not always necessary for large amounts of CBD to produce beneficial effects for anxious individuals. Other study subjects who received 150 mg, however, experienced little benefit. The same was true for subjects who received 600 mg.
Further studies indicate that taking 25 to 75 milligrams of CBD oil was beneficial for generalised anxiety and/or sleep problems; 33 to 49 milligrams per day for Post Traumatic Stress Disorder, in addition to routine psychiatric treatment.
Another study, involving hundreds of patients, found success with doses from 40 milligrams to 300 milligrams per day, further supporting the idea that CBD dosage varies significantly, depending on a person's symptoms and physiology.
Potential risks and side-effects
The World Health Organisation considers CBD to be a safe and generally well-tolerated substance. Studies report very few adverse effects. However, taking CBD while taking other drugs may pose a risk (as with anticoagulants), as these substances may interact with each other and cause unwanted effects, such as weight gain, drowsiness, stomach upset and change in appetite.
Recent research conducted on mice indicated that ingesting large, concentrated doses of CBD could prove detrimental to liver health. This finding was corroborated by Dr. Cheryl Bugailiskis, a prominent cannabis expert from Heally – the groundbreaking telemedicine hub for alternative healthcare treatments.
More easily, the following problems can be encountered:
– diarrhoea
– fatigue
– changes in appetite
– weight changes
Conclusion on the potential of CBD as a treatment for anxiety
The science behind CBD's potential for treating anxiety is very promising. According to multiple clinical studies, it may help alleviate symptoms of anxiousness by acting on the endocannabinoid system and adjusting neurotransmitter activity.
However, we are still far from having an accurate understanding of its mechanism and long-term impacts on anxiety disorders. Thus further research must be conducted to gain clear visibility into just how effective CBD really is in treating these conditions.
Additionally, it is important to note that CBD should not be used as a first-line treatment option for anxiety, and individuals should speak with their healthcare provider to determine the best course of treatment for their individual needs.
It is essential to weigh the potential risks and constraints of CBD utilization. While it is normally thought to be safe, dry mouth, tiredness, changes in appetite or mood may arise from its use. Furthermore, there exists a possibility of contaminants or mislabeling due to discrepancies in quality and purity among different products on the market.
Anxiety affects many individuals, and CBD may offer a reliable alternative or additional form of treatment. However, more research needs to be conducted in order to comprehend its effectiveness, safety measures, and potential risks associated with it.
Those considering using CBD for anxiety must consult their healthcare provider before making any decisions while also taking into account the rewards as well as possible dangers involved.