Table of Contents
Introduction
We are learning it together, on our blog: CBD is a very useful cannabis compound. It helps with sleep's quality and disturbs, it helps with stress, depression, nausea and anxiety, it even helps in the sexual sphere, with endometriosis and stiffness. It's even helpful for dogs, in particular it helps our furry friends with aggression problems and skin conditions.
In this article, we will examine the way this substance can help with joint pain and different kinds of arthritis. Yes, you read it correctly! It can help with that too! If you are used to CBD products or even if it's your first time, come along with us.
We will explain to you what CBD is and how to use it and dose it for joint pain and you could even learn something new about your favourite product. Let's go!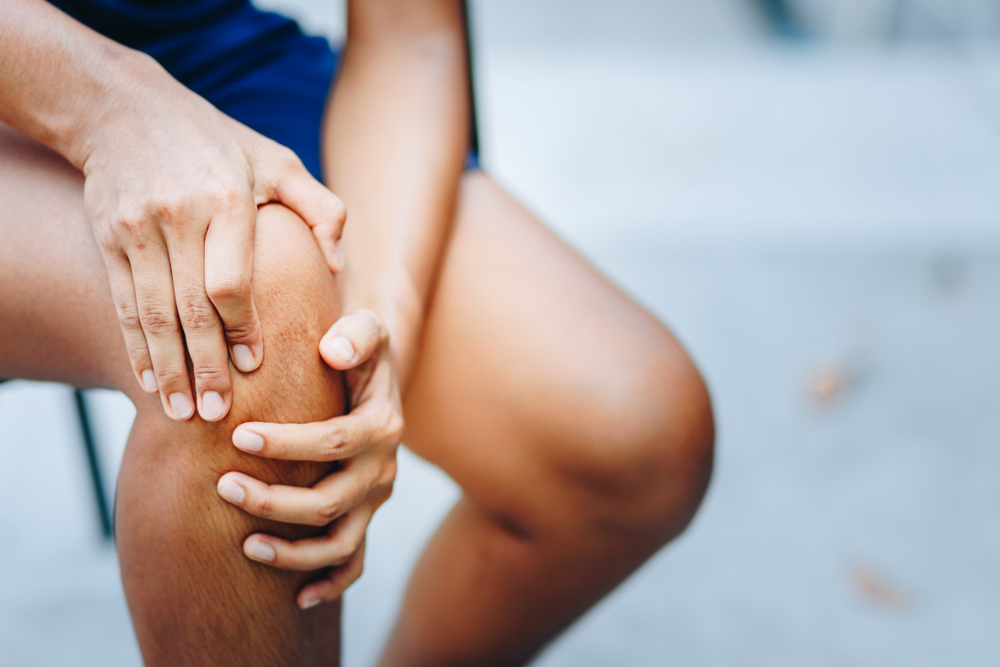 What is CBD
CBD (cannabidiol), along with THC and other chemicals, is found in the cannabis sativa plant. CBD, unlike THC, is not psychoactive, it does not cause the high associated with traditional marijuana use and it's not addictive in any way.
For that reason, some people prefer CBD for medical uses. In addition, in Italy CBD is legal, THC it's not (just in very little percentages and in a controlled form).
In the market, even in Italy, where the legislation is lacking, there are a lot of CBD based products: oils, flowers, creams and lotions, gummies and candies. A lot of people buy and use them for a variety of reasons. If you are intrigued, we at hempati.com will help you to find the perfect product for you and your specific needs.
What is joint pain
Joint pain sounds like a generic name, because it is. Let's go deeper into the issue. In the medical field, we call joint pain any form of discomfort, pain or inflammation arising from any part of a joint (this includes cartilage, bone, ligaments, tendons or muscles).
Joint pain can also refer to conditions like arthritis or arthralgia, which is inflammation or pain from within the joint itself. It can be mild, causing soreness only after certain activities, or it can be severe, making even limited movement extremely painful. It's easy to understand how a condition like this can alter your quality of life, even on a daily basis.
Sometimes, medicines are too heavy on your organism, especially if you have to take it every day just to live normally or if you have any other medical condition to attend to. That's why people are searching for a sustainable alternative on the body that can be found in the CBD compound.
What is arthritis
Before starting to examine how CBD can help with joint pain, it's worth to explain what is arthritis and how many people suffer from it. Did you know that there are more than 100 types of arthritis and related conditions?
People of all ages, races and sexes live with arthritis, and it is the leading cause of disability in the U.S. It's most common among women, and some types of arthritis occur in older people more than younger people.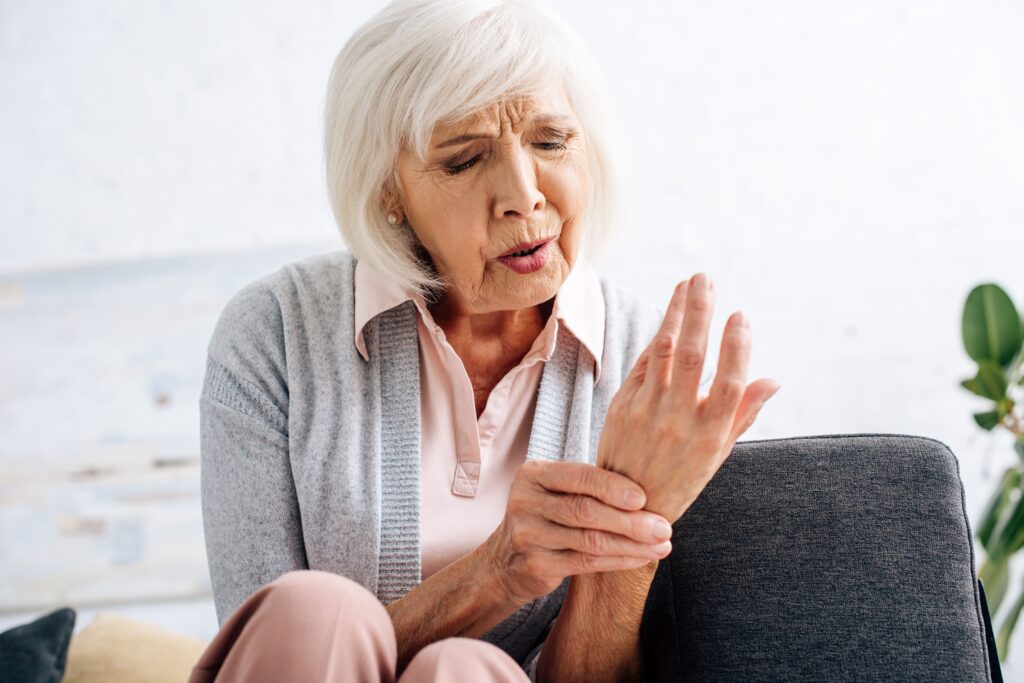 Symptoms vary from mild to severe and may come and go. Some may stay about the same for years, but symptoms can also progress and get worse over time.
Common arthritis symptoms include swelling, pain, stiffness and diminished range of motion in joints. Arthritis can also cause permanent joint changes. Some types of arthritis affect the heart, eyes, lungs, kidneys and skin as well as the joints.
An estimated 54 million Americans currently suffer from debilitating arthritis. This kinds of conditions can lead to chronic pain.
A lot of patients, in this case, resort to symptomatic management with anti-inflammatories, acetaminophen, and opioids. CBD has shown promise to reduce inflammation and chronic pain associated with arthritis.
CBD for joint pain
As we all know, researches and studies about the medical properties of CBD products are registering a really important increment in the last few years and even months. Even if they are still few, or they are anecdotal, they are really promising when concerning CBD's effects on joint pain, different kinds of arthritis and chronic pain.
People know it, and they are not waiting on the studies. According to a Gallup poll in August of 2019, about 14% of Americans use CBD products, and the number one reason is pain.
The Arthritis Foundation conducted its own poll and found that 29% reported current use of CBD (mostly in oil or topical form), and nearly 80% of respondents were either using it, had used it in the past, or were considering it. Of those using it, most reported improvement in physical function, sleep, and well-being. A minority of them reported improvement in pain or stiffness.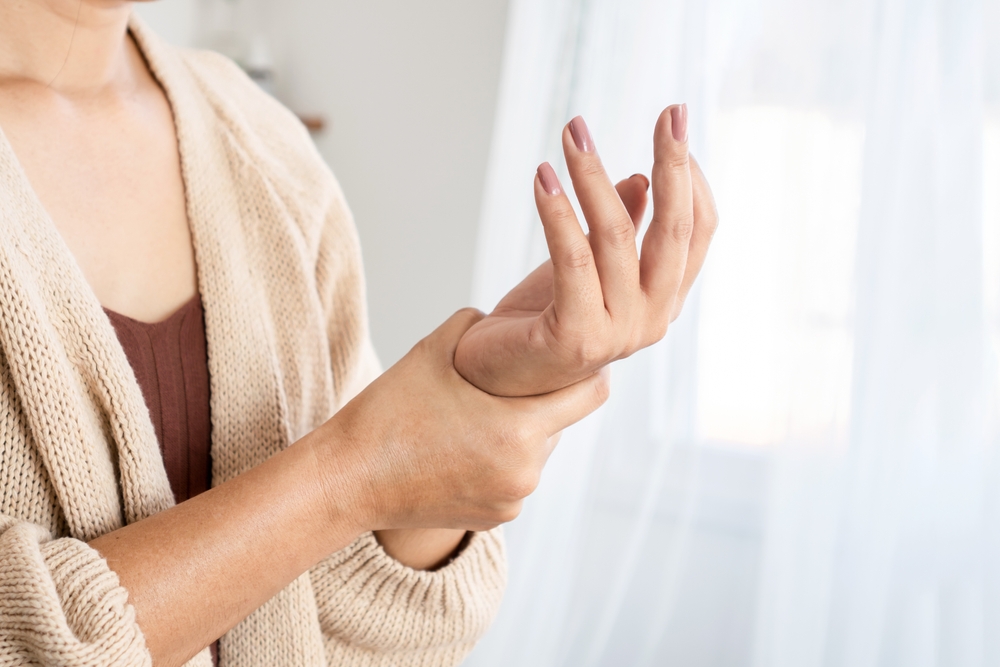 How does it work?
CBD interacts with the endocannabinoid system (ECS) by inhibiting the sensation of pain. The ECS is responsible for how we learn and retain information, how we sleep and eat, pain control and emotional and immune response.
Some research suggests that CBD reduces inflammation by affecting activity in the endocannabinoid receptors. Endocannabinoids are responsible for regulating the ECS processes.
The interaction of CBD with the receptors affects the release of neurotransmitters to your brain, relieving certain levels of pain, anxiety and nausea.
Conclusions and recommendations
It's worth emphasizing that there are more than 100 types of arthritis, and while pain is a cardinal feature of all of them, these conditions do not all act alike.
And what works for one may not work for another. For certain conditions, such as rheumatoid arthritis, conventional prescription medications are highly recommended, because these drugs help prevent permanent joint damage and worsening disability.
CBD is not suggested for every kind of arthritis! As always, talk to your doctor, choose the most high quality CBD on the market, start low and slow with your dosage to better understand what your body needs and wants. CBD can also interact with certain medications. Additionally, the FDA recommends that pregnant and breastfeeding women avoid using CBD or related products.