Table of Contents
Introduction
Is weed good for you? Straight answer: Yes! But before you rush to your local weed bank, here's something you might want to do: talk to a professional first. The effects of cannabis use range from psychoactive to non-psychoactive – which should tell you whether it is suitable for you or not.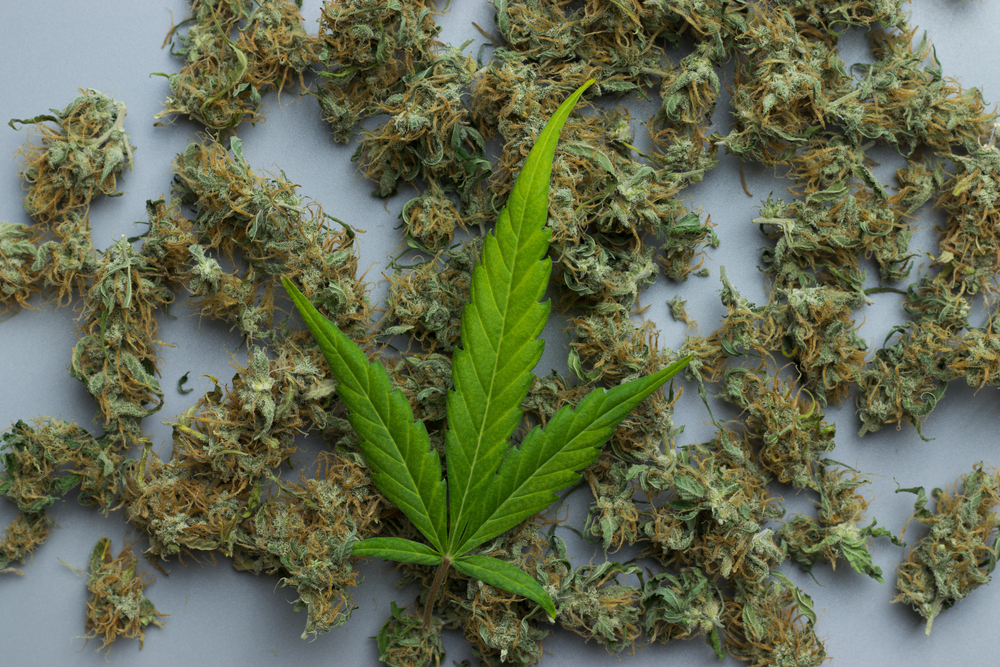 Effects of Cannabis Use
Crazy how just a couple of years ago, talking about how the effects of cannabis use can be good for you was frowned upon. Fast forward to today, and cannabis products are being prescribed to cancer patients. See the irony there?
Now hang on! Cannabis use is today a topic of great interest and speculation from politicians to medical practitioners. However, that does not mean there are no negative effects. Come to think of it: is there anything in this world that doesn't have a negative element to it? Zero!
So, my friend, let's go about this business looking at the effects from long-term use and short-term use perspectives. Cannabis has not seized being addictive. In fact, you risk becoming dependent and addicted to cannabis with every puff and pass.
The best thing about legalization is we have learned more about the plant. That now allows us to breed the plant specifically to bring out the desirable traits of the plant we want while discarding others. Putting it another way, we now have the power to choose the kind of effects we'll experience.
Of course, these effects can vary from one user to another. Individual tolerance, the strain and potency of the product, method of consumption, and frequency of use also complicate things. All in all, these are the common effects of cannabis use: 
Bloodshot Eyes:
Bloodshot eyes are the most obvious sight of cannabis use. I know you know this. You've seen it in cartoons and memes, but have you ever wondered how that comes to be? Well, cannabis use causes the blood vessels found in the eyes to expand. That leaves you with red to bloodshot eyes.
Dry Mouth:
Cottonmouth. Cannabis use reduces the rate of saliva production in the mouth. As such, your mouth will be dry, and you'll have a sticky feeling that can be quenched by drinking plenty of liquid. Moreover, you will find yourself having an increased appetite after a puff or two. 
Increased Heart Rate:
One of the common temporary effects of cannabis use is an increase in heart rate. A word of caution for people with existing heart conditions: you might want to talk to your doctor first before trying any cannabis product. That can save you a world of complications.
There are exceptions. How an individual (even those with an underlying heart condition) responds to consuming cannabis or any of its products is influenced by many factors. That includes the specific compounds included in the product, genetics, and overall health.
Respiratory Issues:
Having breathing problems is a universal side effect of anything that can be inhaled or comes into contact with your lungs. Smoking cannabis leads to respiratory issues, which in some cases, can develop into chronic bronchitis and lung irritation or any other lung-related conditions.
Interactions with Medications:
I know I said cannabis is used to treat many ailments, but it can also act as a poison in your body. Continued abuse of cannabis can interfere with the body's reaction to certain medications—particularly those tailored for the central nervous system and liver metabolism medication.
The rule is always to consider your personal health, safety, and well-being. And yes, some people may use cannabis for years without ever experiencing negative physical effects. But if you have concerns about some physical changes, always consult a healthcare provider.
Heart Rate
Cannabis use will have your heart working extra shifts trying to keep up with the cannabinoids interacting with your cardiovascular system. Tetrahydrocannabinol (THC) is the agent contained in cannabis that leads to an increased heart rate.
How does that work? THC dilates the blood vessels (leading to bloodshot eyes) and increases the volume of blood pumped by the heart. The heart rate increase varies from person to person and depends on other variables such as the THC content, dosage, and individual sensitivity of the contents.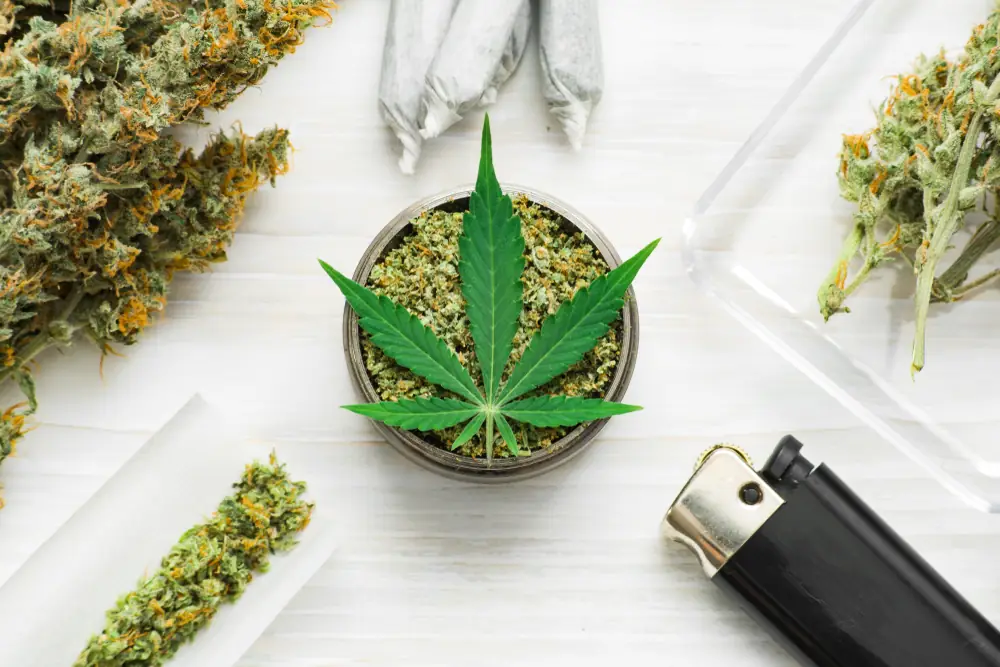 Blood Pressure
Using cannabis can affect blood pressure since cannabinoids, THC to be precise, interact with the cardiovascular system. As always, the side effects depend on many other factors, but the fact is using cannabis will have an almost immediate effect on your blood pressure.
THC will dilate the blood vessels and lead to a drop in blood pressure after consumption. For some people, consuming high THC can lead to orthostatic hypotension (a sudden drop in blood pressure experienced when standing up) after consuming cannabis.
This drop in blood pressure can lead to an increased heart rate that will increase the blood pressure. Such fluctuations depend on the individual's response to the product consumed, dose, and other factors. However, some effects have been shown to last longer than others.
Acute use may develop transient changes in blood pressure. You may wonder why. Unfortunately, this effect has not been fully understood. But from what we know, chronic use will result in an increase in blood pressure over time, which opens one to risk of cardiovascular risks.
Lung Health and Infections
The detrimental impact of cannabis use on the lungs is unparalleled. Cannabis use can lead to irritation of the respiratory tract, including the throat and lungs, which can lead to certain symptoms such as wheezing, coughing, and an increase in the production of mucus.
Like tobacco, smoking cannabis can also lead to inflammation and irritation of the bronchial tubes. When you experience symptoms, such as coughing, excessive mucus, and difficulty breathing, that's your cue for quitting cannabis and getting in touch with your doctor.
There's a lot of evidence that inhalants impair lung function. By reducing lung capacity and airflow, the consumer is at risk of a weakened immune system, making them susceptible to respiratory infections such as Tuberculosis and Pneumonia – both deadly.
However, such impacts can be reduced by adopting non-smoking methods of consuming cannabis products. Vaporization, tinctures, and edibles are ways to consume cannabis while reducing the effects and exposure to diseases and other health-related conditions.
Cardiovascular Effects
People with preexisting conditions are at risk of angina when consuming cannabis. The same goes for people consuming high doses. Cannabis is best consumed in moderation to avoid risks such as chest pains, heart palpitations, and heart attacks.
Risk of Heart Attack/ Stroke
The links between cannabis use and cardiovascular conditions are well documented in multiple studies. As such, cannabis use for people with existing heart conditions and older folks is usually completely discouraged or done under the close supervision of a doctor.
In the same way, cannabis use has been linked to increasing risk of stroke. That's because the compounds in this plant may impact blood vessel function and affect blood flow to the brain. If left unchecked, continued use is a recipe for a stroke that can turn fatal.
But that's not the complete picture: some users may never experience heart attacks and stroke even when consumed in high quantities. The risk is usually higher in people who have a history of suffering from such diseases as well as hypertension.
Mental/Psychological Effects
It is no secret that increased cannabis use can lead to addiction and dependency, and thereby increase the mental and psychological effects. Let's be honest: you're probably using cannabis for its euphoric effects. Cannabis is known to induce a euphoric feeling as well as relaxation.
It alters the sensory perception of the user, which affects how they experience sounds, colour, and time. Depending on the strain, some people may experience improved creativity while others may experience short-term memory loss.
While under the influence, some people may experience anxiety, paranoia, and a general feeling of unease. Hallucinations and delusion are common when high doses of cannabis or products with a high THC content are consumed.
Heavy consumption among adolescents may lead to cognitive impairment. People suffering from anxiety and stress can improve their mental health and eliminate symptoms of psychotic disorders in vulnerable users. However, increased use can lead to dependency.
Cognitive Function
CBD has been investigated for potential benefits to cognitive function. This compound has shown properties of protecting brain cells from damage and inflammation. Its anti-inflammatory effects contribute to the overall well-being of the brain, while low doses of THC can promote memory.
Negative Emotional Consequences
Some users may experience positive effects or relief; others may experience increased anxiety, feelings of paranoia, and heightened self-consciousness. Cannabis use can trigger panic attacks with feelings of fear, chest tightness, rapid heartbeat, and a sense of impending doom.
Consuming high amounts of cannabis in some individuals is known to lead to feelings of detachment from oneself or a distorted perception of the external world. It may exacerbate feelings of sadness, low mood, and lack of motivation paired with short-term memory, attention, and poor cognitive function.
Long-Term Cannabis Use Disorders
Continued consumption of cannabis can lead to conditions such as Cannabis Use Disorder (CUD). CUD are problematic patterns of cannabis use that negatively affect the user's everyday life, functioning, and well-being. Long-Term CUD is considered a mental health disorder.
Individuals struggling with Long-term CUD have taken large amounts of cannabis for a longer period than intended. Efforts to cut down on cannabis use have been unsuccessful. In this case, the individual should seek the assistance of a mental healthcare provider for assistance.