Table of Contents
Introduction
Cannabis is a plant that has truly grabbed people's attention throughout the ages. This plant has been around since the earliest civilizations in China and India. It even tagged along with the nomadic tribes in Africa and the Middle East.
Now, let me tell you cannabis has had a major impact on our history. It's been a part of medicine and recreation for centuries. Cultures from all corners of the globe have embraced this versatile plant. And as folks around the World take a puff or two or chow down CBD-infused edibles, your mind might wander back, 'Who discovered weed? Why is weed illegal?' Wonder no more, my friend. Here's your answer.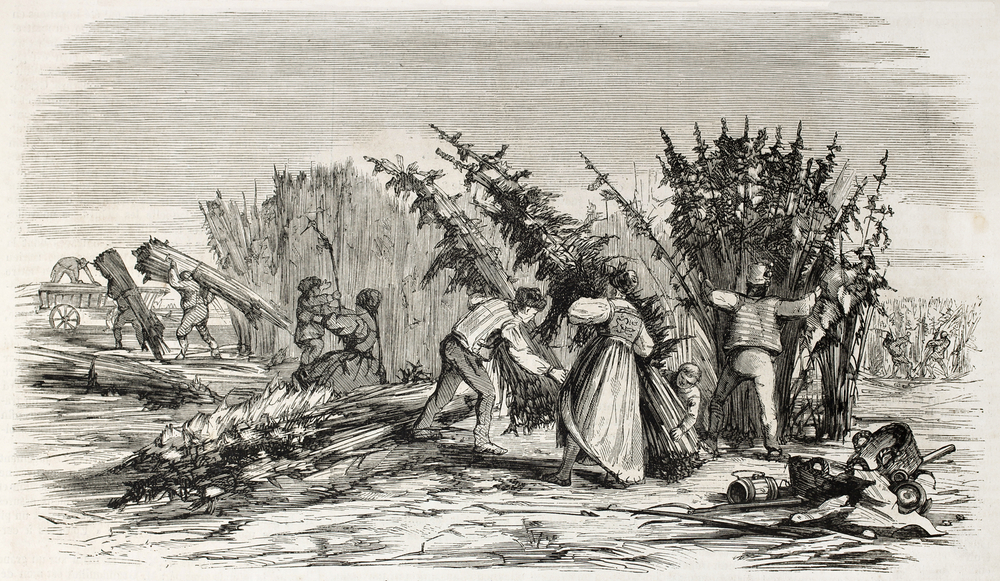 History of Cannabis
Early Usage
Cannabis wasn't so much discovered as it was evolved. Various civilizations used cannabis for its medicinal and psychoactive effects. For thousands of years, cannabis was harvested and extracted, particularly for medicine. Archaeologists have often uncovered proof of cannabis in the history of Chinese medicine.  
Ancient Times
In ancient China, cannabis was used for its fibre, seeds, and medicinal effects. Its use is well documented in ancient texts, including the "Pen Ts'ao Ching" (The Classic of Herbal Medicine), which is attributed to Emperor Shen-Nung. He is widely regarded as the father of Chinese medicine.
The history of cannabis in ancient India is documented in several ancient Indian texts, including the Vedas – the oldest and most revered scriptures of Hinduism. Atharva Veda, one of the Vedas, refers to a plant called "bhang." This plant is believed to be cannabis and outlines its potential medicinal properties.
Cannabis history is also rich in Africa, with evidence of its use in ancient Egypt, where medicine men relied on its medicinal properties to treat various diseases and conditions. Moreover, cannabis was crushed and dried to extract concoctions, later used in religious rituals.
Back in Asia, cannabis' rich history continued beyond the Indian and Chinese borders. The nomadic people of the Scythians were well-known consumers of cannabis products for years. These civilizations are considered among the first to have used cannabis for its psychoactive properties and in burial rituals.
Pre-Modern Times
The rest of the World finally got the big idea too. Cannabis later reached the Middle East, Africa, and Europe, thanks to the growing trade roots and cultural exchange. Funny how this part of the World was the first to turn on cannabis and then influenced the rest of the World to follow suit. 
19th and 20th Century
By the 60s and 70s, cannabis was mainly consumed for its recreational side effects. This practice gained popularity at the height of the counterculture movement, when recreational cannabis consumption was openly advocated for and celebrated worldwide, particularly in the West.
At this time, we first came across the concept of "420," which is a term closely associated with the consumption of cannabis. "420" is used as a code word or slang to symbolize the time to consume or use marijuana. It quickly caught on and became slang for cannabis enthusiasts and is recognized by many today in reference to marijuana.
Where does the term come from? We don't know. There is some intense debate about the origins of the term, although people agree that pop culture helped take the term mainstream. Some say "420" is a reference to a time of day, 4:20 PM to be precise, as a time to come together and smoke. 
In the early 20th Century, there were growing concerns that the psychoactive effects of cannabis were leading more people to abuse marijuana. This realization came out at a time when immigration became a hotly contested topic in America. The prohibition of cannabis was seen as a means for regulating the cultivation, processing, and sale of cannabis.
In 1937, the United States passed the Marihuana Tax Act, criminalizing cannabis possession and distribution of cannabis by imposing heavy taxes on its production, distribution, and sale. The act was a significant milestone in the history of cannabis prohibition in the United States and had far-reaching consequences for the legal status of cannabis the World over.
Cultivation and Production of Cannabis
It's important to note how differently cannabis was cultivated, processed, and consumed depending on traditions, needs, and beliefs. Ancient cultivation did not align with modern agricultural practices and standards. Today, cultivation has taken a contemporary approach, having incorporated scientific knowledge to improve crop yield, quality, and sustainability.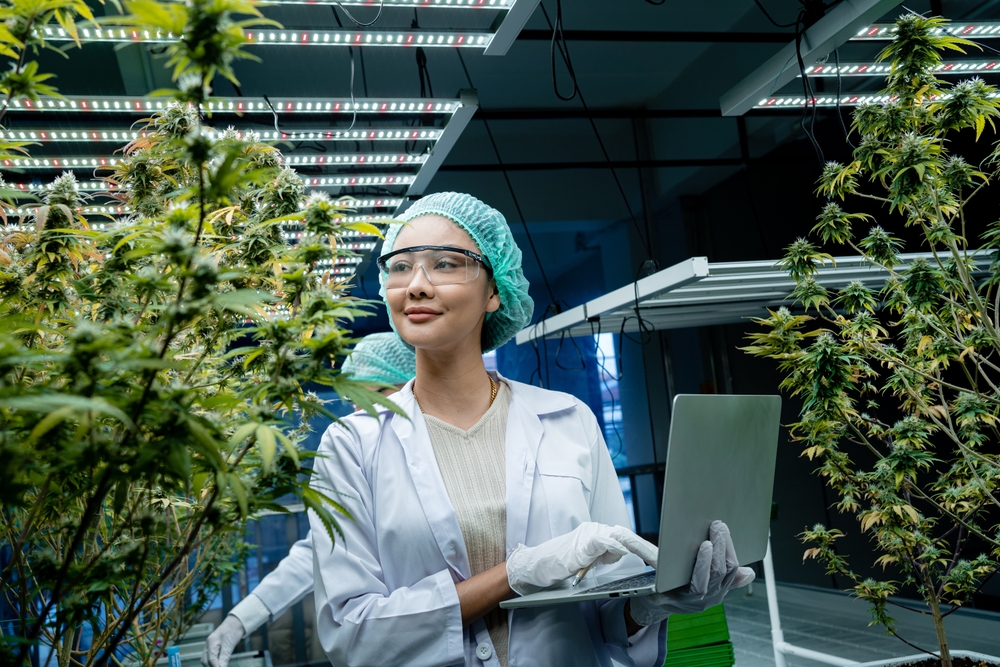 Hemp Plant Production
Cannabis sativa is a versatile plant with a wide variety that can be classified as fibre, grain, or dual-purpose (fibre and grain). Hemp is adaptable to various environments but generally does well in temperate climates with well-drained soil. The cultivators usually want to keep things as controlled as possible.
Hemp thrives in soil of a pH scale between six and seven. The soil is generally tested and retested to identify the nutrient level, and adjustments are made accordingly. For the most part, hemp is cultivated from direct seeding (the seed is planted up to an inch deep), but using clones is another viable method.
The cannabis plant is susceptible to weed competition, so implementing effective weed control measures is crucial. Hemp is always monitored for pests and diseases regularly, and a healthy dose of nutrition is provided periodically. Harvest times usually vary depending on the intended use of the plant.
Recreational Drug Use
Enjoying some cannabis (aka marijuana) for personal chill sessions and leisure activities can be a real trip! THC, the stuff responsible for the magic, can take you on a wild ride with altered perception, total relaxation, feeling on top of the world, getting those munchies, and seeing things in a whole new light.
You've got options for recreational cannabis use: puffing on dried flowers, vaping, munching on edibles, hitting up those potent extracts, or even sipping on cannabis-infused beverages. But keep in mind that this is still a no-go in many places. You know, safety, regulation, and all that jazz.
Now, let's talk responsibility. Just like with any other mind-altering stuff, it's crucial to take your cannabis in moderation and with a dash of common sense. Health and well-being matter! So go easy, watch how much you're puffing, and stay away from slippery slopes.
Remember, dependence is a real thing. Don't let those green buds control you!
Religious Ceremonies and Herbal Medicine
Back in the day, cannabis rocked the religious and medicinal scenes for ages. Rastafarians, those folks from Jamaica, knew how to groove and used the sacred ganja in their spiritual ceremonies. It is useful for meditation, communication with divine beings, and spiritual growth. But it's not just them. Other cultures in Africa and the Americas got in on the action too, using cannabis to talk to ancestors, spirits, and deities.
And cannabis isn't just for the spiritual buzz. Traditional medicine, like Chinese and Ayurvedic practices, tapped into its healing goodness, too. Now modern medicine and alternative therapies are digging it, using cannabis to zap pain, boost appetites, and tackle neurological issues like epilepsy.
So next time you think about cannabis, remember the ancient roots, the good vibes, and the medicinal marvels.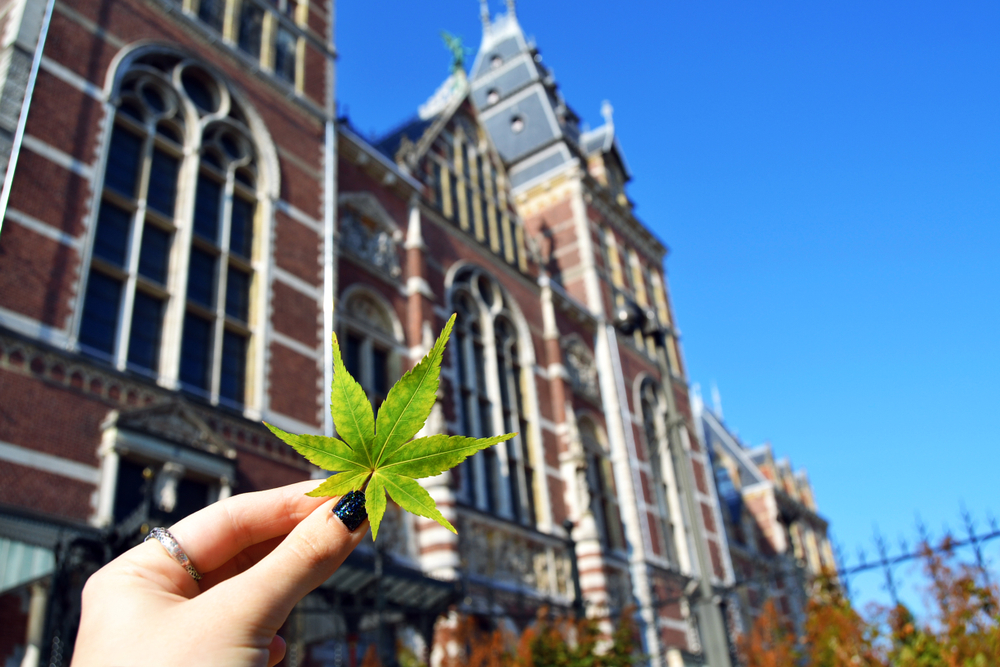 Cultivation and Possession Laws
Cannabis laws in the US is a whole mixed bag! Some states are all in for it, with both medical and recreational use, while others not so much. And when it comes to Under federal law, cannabis cultivation and possession are still a no-go.
But Canada's got the right idea! They legalized the recreational stuff back in 2018. And across the European Union, it's a country-by-country showdown on the legal status of both recreation and medical use.
When it comes to Australia, they have their own rules depending on the state or territory.
Looking at South America, Uruguay and Colombia are leading the charge in legalizing or decriminalizing cannabis. They're paving the way!
But hold up, in most Asian countries, they're not joking around with those anti-cannabis laws. Stay clear!
Africa, on the other hand, is seeing some change in attitudes towards cannabis. Efforts to decriminalize or legalize are gaining momentum.
Lastly, the Middle East isn't taking any chances. The laws on cultivation and possession are super strict.
So, if you're thinking about getting your green on, make sure to know the lay of the land. It's a wild ride!
Medicinal Properties of Cannabis
Some of the potential medicinal properties of cannabis:
-Pain Relief: used to alleviate various types of pain, including chronic pain, neuropathic pain, and pain caused by multiple sclerosis and arthritis. 
–Anti-Inflammatory Effects: helps mitigate symptoms associated with bowel disease (IBD) and rheumatoid arthritis.
-Muscle Relaxation: helpful for conditions characterized by muscle spasms, like multiple sclerosis and certain types of epilepsy.
-Nausea and Vomiting: helpful to patients undergoing chemotherapy or experiencing nausea related to other medical treatments.
-Appetite Stimulation: beneficial to patients with conditions that cause appetite loss or wasting.