Table of Contents
Introduction
As we age, Our bodies and minds experience a variety of biological and psychological changes as we become older. Our bones, hearts, eyes, and hearing may all have problems as we age. In addition, older persons are more likely to suffer from sleep deprivation, accidents, and mental health issues.
Although these problems may be treated with prescription medications, these medications frequently have unpleasant side effects and may not have the desired outcomes. Here, cannabidiol, also known as CBD, enters the scene as a promising alternate remedy to enhance an older person's quality of life.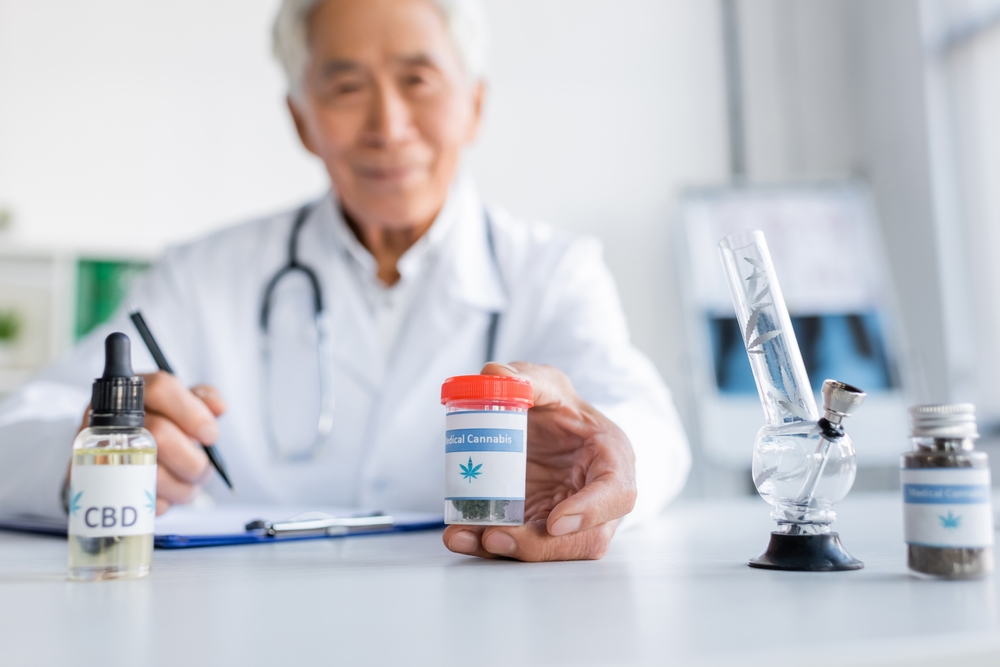 Significance of CBD for elderly population
CBD is a natural supplement derived from the cannabis plant, which has been legalized for recreational and medical purposes in many countries worldwide. The cannabis plant contains more than 100 chemical compounds, known as cannabinoids, with CBD being one of them. These cannabinoids, including CBD, interact with the body's endocannabinoid system, which is responsible for maintaining balance in various bodily functions such as the immune and peripheral nervous systems.
CBD can affect the cannabinoid receptors in the body, helping to restore balance and potentially alleviate conditions such as arthritis pain and stress. It is important to note that CBD does not contain tetrahydrocannabinol (THC), the psychoactive compound found in marijuana, or contains it in trace amounts not exceeding the legal limit of 0.3%.
CBD has emerged as a potentially valuable supplement for the elderly population due to its diverse range of health benefits. Among these, pain management stands out as a crucial factor. As people age, chronic pain often becomes an unwelcome companion, stemming from conditions like arthritis or joint deterioration. CBD's natural analgesic properties have shown promise in alleviating pain and reducing inflammation, offering seniors an alternative to conventional pain medications with potential side effects.
Another compelling reason for the significance of CBD among older adults lies in its potential to address mental health challenges. Anxiety and depression are prevalent concerns for seniors, often triggered by factors such as isolation, health worries, or life changes. CBD has exhibited anxiolytic and antidepressant properties, suggesting its potential to alleviate these emotional burdens without inducing the adverse effects often associated with pharmaceutical options.
Moreover, CBD's interaction with the endocannabinoid system (ECS) plays a crucial role in maintaining overall well-being in older adults. The ECS is responsible for regulating various bodily functions, including mood, sleep, and appetite. With age, the ECS may become less efficient, leading to imbalances. CBD can act as a modulator, enhancing the ECS's function and helping seniors achieve better mood stability, improved sleep quality, and a healthier appetite.
Understanding the Aging Process
Overview of common health issues and challenges faced by the Elderly
As individuals age, they often encounter a multitude of health issues and challenges that can impact their overall well-being. One of the most common concerns among the elderly is chronic pain, which frequently arises from conditions such as arthritis, osteoporosis, or joint degeneration. Dealing with persistent pain can significantly hinder mobility and diminish the quality of life for seniors.
Another prevalent health issue is cognitive decline, with conditions like Alzheimer's disease and dementia becoming more prevalent with age. Memory loss, confusion, and difficulties with daily tasks are some of the challenges faced by older adults grappling with cognitive impairment.
Mental health problems, including anxiety and depression, are also common among the elderly population. Various factors, such as the loss of loved ones, isolation, or changes in life circumstances, can contribute to feelings of loneliness and sadness, affecting mental well-being.
Physical mobility becomes a concern as well, as age-related conditions and musculoskeletal issues can lead to reduced strength, balance problems, and an increased risk of falls.
Additionally, cardiovascular problems, such as hypertension and heart disease, become more prevalent with age, necessitating close monitoring and management.
Sleep disturbances are another issue that seniors often encounter. Insomnia and disrupted sleep patterns can have adverse effects on health and exacerbate existing health conditions.
Lastly, sensory impairments, such as hearing and vision loss, can impact communication, independence, and overall quality of life for older adults.
Overall, the elderly face a combination of physical, cognitive, and emotional challenges, making it essential for healthcare providers, caregivers, and society at large to be attentive to their needs and provide appropriate support and care. Addressing these common health issues can significantly enhance the well-being and longevity of our elderly population.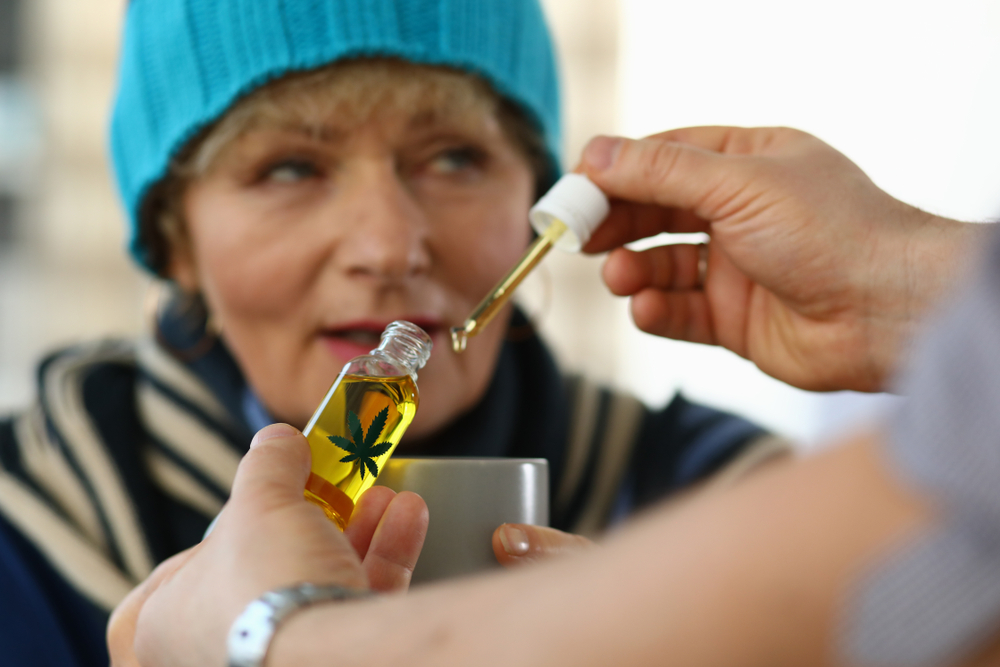 The role of the endocannabinoid system in the aging process
The endocannabinoid system (ECS) plays a crucial role in the aging process, influencing various physiological functions and maintaining overall homeostasis. The ECS is a complex network of receptors, endocannabinoids (naturally occurring cannabinoids produced by the body), and enzymes responsible for regulating essential processes such as mood, pain perception, appetite, immune response, and sleep.
As individuals age, the ECS undergoes changes, which can contribute to age-related health issues. For instance, the levels of endocannabinoids and the density of receptors may decrease with age, affecting the system's efficiency in maintaining balance within the body.
The ECS's decline has been linked to various age-related conditions, including neurodegenerative diseases, such as Alzheimer's and Parkinson's. When the ECS becomes less effective, it may lead to neuroinflammation, oxidative stress, and a decline in neuroplasticity, potentially accelerating cognitive decline.
Moreover, the ECS plays a role in bone health. It has been found that the CB1 and CB2 receptors are involved in regulating bone metabolism, and their dysfunction can contribute to age-related bone loss and osteoporosis.
The decline of the ECS also affects the immune system, reducing its ability to combat infections and increasing the risk of inflammatory diseases.
By interacting with the ECS, cannabinoids like CBD have shown potential in modulating its functions, promoting neuroprotection, reducing inflammation, and supporting bone health. CBD's ability to enhance ECS signaling could potentially slow down the aging process and improve overall health in older adults.
Understanding the role of the endocannabinoid system in the aging process opens up possibilities for developing targeted therapies to address age-related health challenges. By promoting ECS balance and function, studies aim to harness the potential of cannabinoids to improve the health and well-being of the elderly population, offering a promising avenue for promoting healthy aging. However, more research is needed to fully grasp the intricate mechanisms at play and optimize interventions for aging-related conditions.
Potential Benefits of CBD for Elderly
Pain Management
Chronic pain is a common issue among older adults, with conditions such as arthritis affecting a significant portion of the older population. CBD has been studied for its potential to reduce inflammation and alleviate pain.
Studies have shown promising results in managing pain symptoms, including joint pain, arthritis, and multiple sclerosis (MS). CBD's pain-relieving properties make it a compelling alternative to traditional pain medications for seniors.
Anxiety Relief
Many older adults experience anxiety, which can significantly impact their overall well-being. CBD may have the potential to help manage anxiety by influencing the brain's receptors responsible for serotonin response.
Serotonin plays a crucial role in mental health outcomes, and CBD's interaction with these receptors may help alleviate anxiety symptoms.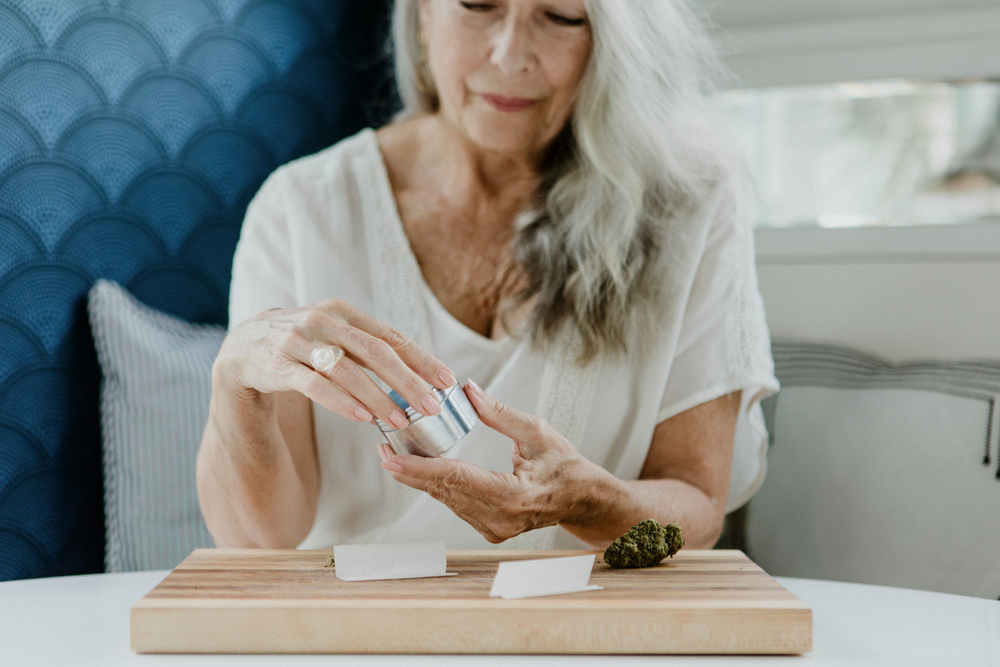 Improvement in sleep quality and insomnia relief
Sleep disorders become more prevalent as we age, and many older adults struggle with getting a restful night's sleep. CBD has shown promise in improving sleep quality by addressing underlying causes such as pain, anxiety, and stress. By promoting relaxation and reducing discomfort, CBD may help older adults achieve better sleep and wake up feeling refreshed.
Cognitive function support and Potential in managing neurodegenerative diseases
Cognitive function support and the potential in managing neurodegenerative diseases are among the most intriguing aspects of cannabinoids, particularly CBD. As individuals age, cognitive decline becomes a significant concern, impacting memory, decision-making, and daily tasks. The endocannabinoid system (ECS) plays a vital role in maintaining brain health, and cannabinoids like CBD interact with this system to influence cognitive function positively.
Studies have shown that CBD may promote neuroplasticity, the brain's ability to reorganize and form new neural connections. This effect could enhance learning and memory processes, offering potential support for seniors experiencing age-related cognitive decline.
One area of particular interest is the potential use of CBD in managing neurodegenerative diseases like Alzheimer's and Parkinson's. CBD's neuroprotective properties are believed to help shield brain cells from damage caused by oxidative stress and inflammation, which are common factors in neurodegenerative conditions. Additionally, CBD may reduce the accumulation of abnormal protein deposits, such as amyloid-beta plaques in Alzheimer's disease, further slowing disease progression.
Moreover, CBD's anti-inflammatory properties could help mitigate the neuroinflammation associated with various neurodegenerative diseases, potentially alleviating symptoms and enhancing overall brain health.
While this area is still in its early stages, the results are promising. CBD's potential in managing cognitive decline and neurodegenerative diseases offers hope for better treatment options and improved quality of life for the elderly population.
Bones Health
Assistance in maintaining bone health and reducing the risk of osteoporosis is another compelling aspect of cannabinoids, particularly CBD. Osteoporosis, a condition characterized by decreased bone density and increased fracture risk, is a significant concern among the elderly population. The endocannabinoid system (ECS) plays a role in regulating bone metabolism, and CBD's interaction with this system may offer benefits in this context.
Studies suggest that CBD could influence bone formation and resorption by stimulating osteoblasts, the cells responsible for bone formation, and inhibiting osteoclasts, the cells responsible for bone resorption. By promoting a balance between these processes, CBD may help maintain bone density and reduce the risk of fractures associated with osteoporosis.
CBD's anti-inflammatory properties could also contribute to bone health. Chronic inflammation can negatively impact bone health and lead to bone loss. By reducing inflammation, CBD may mitigate this risk and support overall bone integrity.
Incorporating CBD into a holistic approach to bone health, which includes a balanced diet rich in calcium and vitamin D, weight-bearing exercises, and lifestyle modifications, may provide valuable support in maintaining strong and healthy bones, particularly for aging individuals.
Cardiovascular health
CBD may offer benefits for cardiovascular health through its vasodilatory properties, which can help lower blood pressure and reduce the risk of hypertension-related issues like heart attacks and strokes.
Additionally, CBD's anti-inflammatory effects may protect blood vessels from damage and lower the risk of atherosclerosis, a condition characterized by plaque buildup in arteries. By promoting relaxation and reducing anxiety, CBD indirectly contributes to cardiovascular health by easing the strain on the heart and blood vessels caused by stress.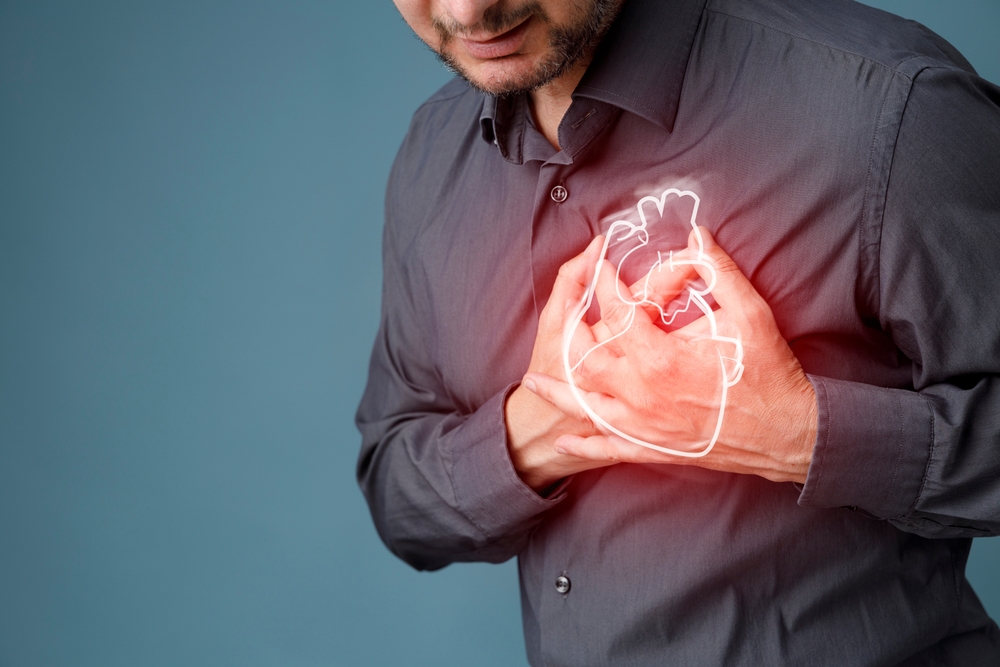 Appetite Stimulation
Loss of appetite is a common issue among older adults, which can lead to malnutrition and other health complications. CBD may help stimulate appetite by interacting with the body's endocannabinoid system. By promoting a healthy appetite, CBD can support proper nutrition and overall well-being.
Immune System Support
As we age, our immune system may weaken, making us more susceptible to infections and diseases. CBD has been studied for its potential in supporting immune function by modulating the immune response. By promoting a balanced immune system, CBD may help older adults maintain their overall health and well-being.
Skin Health Benefits
Age-related changes in the skin, such as dryness, wrinkles, and age spots, are common among older adults. CBD's antioxidant properties may help protect the skin from oxidative stress and promote a healthier, more youthful appearance. Additionally, CBD's potential anti-inflammatory effects may help reduce skin inflammation and irritation.
Discussion on potential side effects of CBD Use in the Elderly
As the elderly population increasingly explores the potential benefits of CBD, it's essential to consider possible side effects and drug interactions unique to this age group. CBD is generally well-tolerated, but seniors may experience different responses due to age-related changes in metabolism and medication use.
One fascinating aspect is CBD's potential interactions with prescription medications commonly taken by older adults. CBD can affect liver enzymes responsible for metabolizing drugs, leading to altered drug levels in the bloodstream. This could potentially impact the efficacy and safety of medications taken for various health conditions. As seniors are more likely to be on multiple medications, consulting healthcare providers before incorporating CBD is crucial to avoid any adverse effects.
The most common side effects are drowsiness or changes in appetite may be more significant concerns for older individuals. Drowsiness could increase the risk of falls, which is already a common issue among seniors.
Moreover, seniors may have age-related health conditions that need careful consideration when using CBD. Conditions like cardiovascular issues or impaired liver and kidney function require cautious monitoring when incorporating new supplements.
While the discussions around potential side effects and interactions are essential, seniors can still explore the potential benefits of CBD with proper guidance from healthcare professionals. As with any health supplement, starting with low doses and gradually increasing, if necessary, is advisable to assess individual tolerance.
CBD holds promise as a natural remedy for various age-related health concerns, but seniors should be mindful of potential side effects and drug interactions. Seeking advice from healthcare providers, considering individual health conditions, and prioritizing product quality can enable older adults to safely enjoy the potential benefits of CBD and enhance their overall well-being.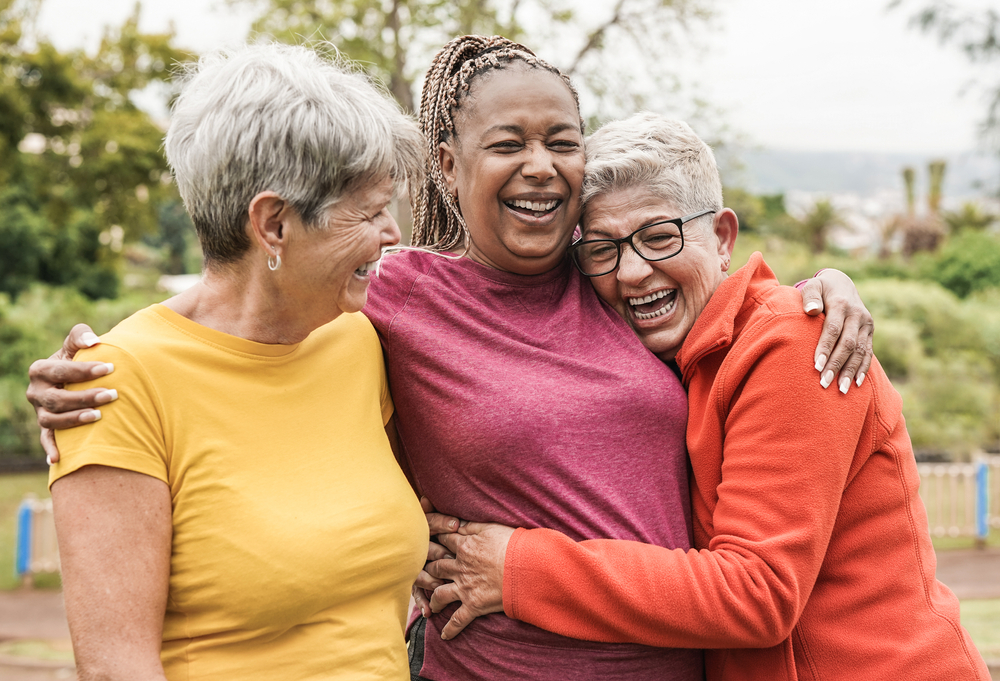 Conclusion
In conclusion, CBD offers a promising avenue for addressing various age-related health challenges faced by the elderly population. With its potential to support cognitive function, alleviate symptoms of neurodegenerative diseases, and enhance overall well-being and quality of life, CBD has captured the attention of both seniors and researchers alike.
Real-life success stories from elderly individuals highlight the transformative impact of CBD, giving hope to those seeking natural solutions to chronic pain, anxiety, and other age-related concerns. However, it is vital for seniors to consult healthcare professionals, consider potential side effects and drug interactions, and adhere to proper dosage guidelines to ensure safe and effective use.
As the landscape of CBD research continues to evolve, harnessing its potential responsibly can empower seniors to embrace their golden years with renewed vitality and optimal health. With an ongoing commitment to scientific inquiry and a focus on individual well-being, CBD paves the way for a brighter, more fulfilling future for our cherished elderly generation.