Table of Contents
Introduction
It seems like every now and then, a new food, drink, or supplement is hyped as 'the secret to living a healthy life!' You can always get your hands on a magical elixir with the power to turn all wellness products to dust that blows away. However, in reality, CBD food alone have a long, rich history of making people happy and healthy.
But the good thing about this is consuming meals that improve your overall well-being doesn't have to be an expensive, hard-to-find magical wonder. No! You only need to fill up your online shopping cart with high-fibre, naturally low-calorie CBD food.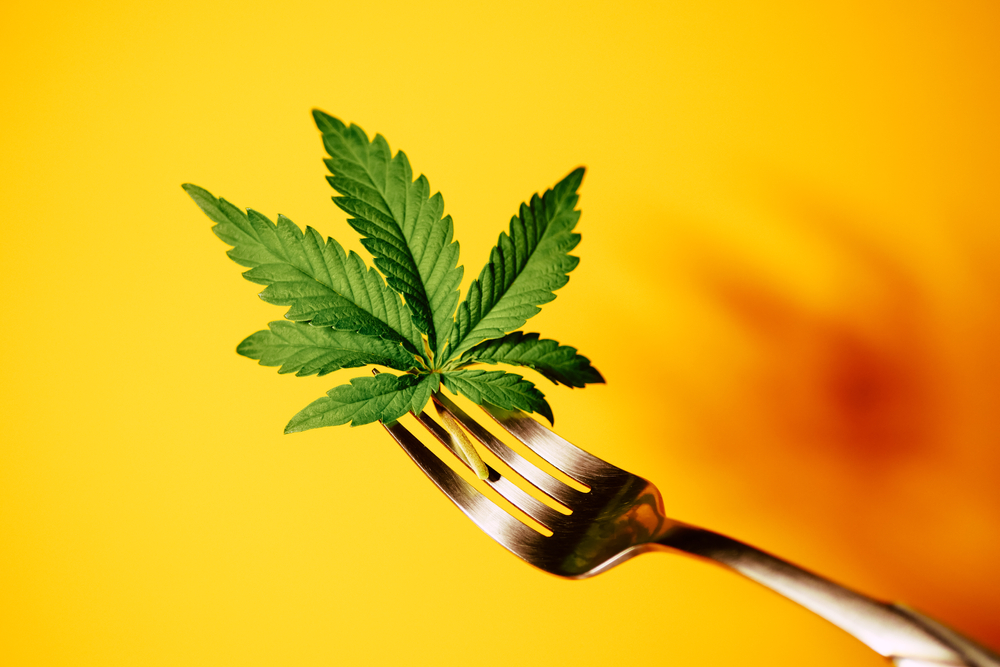 What is CBD?
As we all know, that's an abbreviation for Cannabidiol. It is one of the many cannabinoids found in cannabis. These are naturally occurring compounds in the cannabis plant. For centuries, people have extracted and used cannabis products to enjoy the potential therapeutic effects of cannabidiol substances.
Now, if consuming cannabis products invokes a picture of being "high", a cannabinoid called tetrahydrocannabinol is responsible. CBD does not have psychoactive effects. Instead, it is associated with a feeling of relaxation, pain management, anxiety and stress reduction, and so much more.
History of Consumption
The earliest record of CBD use – or at least a close resemblance of it – goes as far back as ancient times. Back then, the cannabis plant was dried, crushed, and mixed with other ingredients to create traditional medicine and powerful concoctions for cultural rituals. Civilizations in China and India used CBD for its medicinal properties.
As CBD production and consumption increased, Western countries got wind of this naturally occurring wellness ingredient. By the 20th century, the great news about CBD reached the North American Shore, starting off a chain of events that cemented a negative view of cannabis and its many products.
The result was the enactment of the Marihuana Tax Act of 1937, which essentially criminalized all forms of cannabis use. For years, advances in the realm of the cannabis plant went silent. By the early 21st Century, CBD products were becoming a rising wellness commodity as scientists began isolating and studying cannabinoids more extensively.
The Discovery of the Endocannabinoid System and the Epidiolex Approval would later create a legal path for doctors and other medical practitioners to prescribe CBD food and medication for treating epilepsy. This point marked a significant milestone in the recognition of the medical benefits of CBD.
As America rekindled its love affair with CBD products, research into the potential benefits of CBD began as the new market exploded. This change in attitude led to the discovery of CBD products such as CBD food, oil, tinctures, edibles, topicals, and capsules that were marketed for the health and wellness communities.
Benefits of CBD-Infused Foods
We all have different reasons for indulging in CBD-infused foods or CBD edibles, but chances are you're doing that for its potential health benefits. Here are some of the known benefits of CBD-infused foods based on the available studies and anecdotal evidence:
–Stress and Anxiety Reduction: CBD is known to have anxiolytic properties that help people feel relaxed and stress and anxiety free.
–Pain Management: CBD has analgesic effects that help patients with chronic diseases to cope with pain conditions by consuming CBD edibles.
–Sleep Improvement: CBD has been prescribed to patients with Insomnia for its ability to improve the quality of sleep.
–Inflammation Reduction: CBD-infused meals mitigate inflammation-related symptoms such as Arthritis and Bowel disease.
–Nausea and Digestive Issues: CBD is used to manage nausea and address digestive discomfort.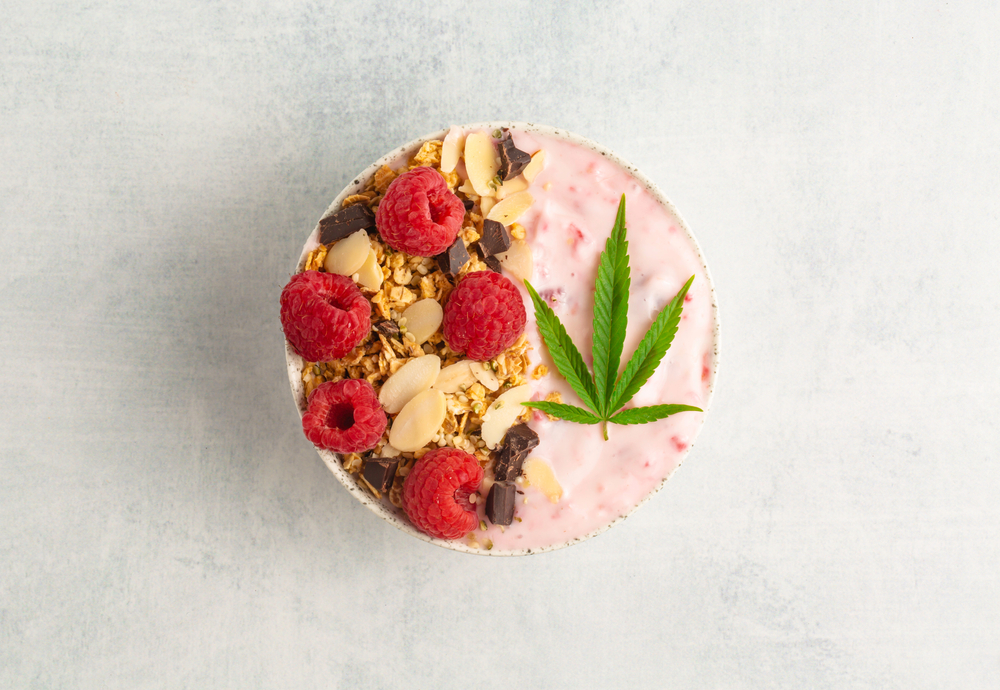 Industrial Hemp Production
Depending on desired traits and local legislation, hemp plants are either grown from seeds or propagated through clones. Industrial hemp is grown for its stalk, seed, and fibre. The cultivation process involves selecting the best seed, depending on the desired use of the plant.
Industrial hemp can be grown in various climates and only need low amounts of water, proper soil, and pest control to be successful. This process can also happen indoors in a controlled environment. However, the time for harvesting depends on the use of the end product.
For instance, hemp cultivated for its fibre is harvested before it matures to keep the fibre strong. The hemp planted for seed production is allowed to mature fully to ensure the seed is viable for consumption and planting.
Once harvested, the hemp goes through vigorous processing to extract the valuable components. The extraction process separates the outer fibre from the inner core. For instance, seeds are processed to extract the oil and protein-rich meal.
Types of CBD Food Products
Here are some common types of CBD food products:
CBD Edibles: CBD gummies, chocolates, truffles, snack bars, granola bars, protein bars, cookies, brownies, muffins, and other scrumptious baked goods give you an awesome way to savor CBD.
Chillin' Beverages: CBD Coffee and Tea, water, and energy drinks give you an energy zing plus that CBD relaxation magic.
CBD-Infused Oils and Sauces: Fancy CBD-infused cooking oils like olive oil or coconut oil, sauces, dressings, and condiments turn your everyday meals into fabulous CBD-infused delights.
Spices and Seasonings: Kick up the flavor game with CBD-infused spices and seasonings, adding a dash of potential CBD goodness to every dish.
Beverage Additives: Nifty CBD tinctures and nut butter give your smoothies and other foods a healthy dose of CBD awesomeness.
Frozen Treats: Dive into the world of CBD-infused ice cream, the perfect treat to chill out and enjoy a CBD moment.
Supplements and Powders: Get your CBD kick with easy-to-swallow capsules and powders, mix them in smoothies, yogurt, or any food that tickles your fancy.
Safety Assessment for CBD Products
CBD products are no joke when it comes to safety. Not only do they matter to you, the consumer, but they also have the government and producers on high alert. So, let's get real. When it comes to buying CBD, stick to the pros.
Check all the details on sourcing, extraction methods, and third-party testing. Oh, and don't forget to make sure that CBD content actually matches those test results. And for those THC-containing products, keep that content way below the legal limit. Follow the manufacturer's dosing and usage guidance like your life depends on it.
Finally, beware of any potential allergic reactions or sensitivities. If you've got any preexisting or health-related conditions that could throw a wrench in the mix, don't roll the dice. Consult a qualified healthcare pro to keep you on the safe side. Remember, safety always comes first!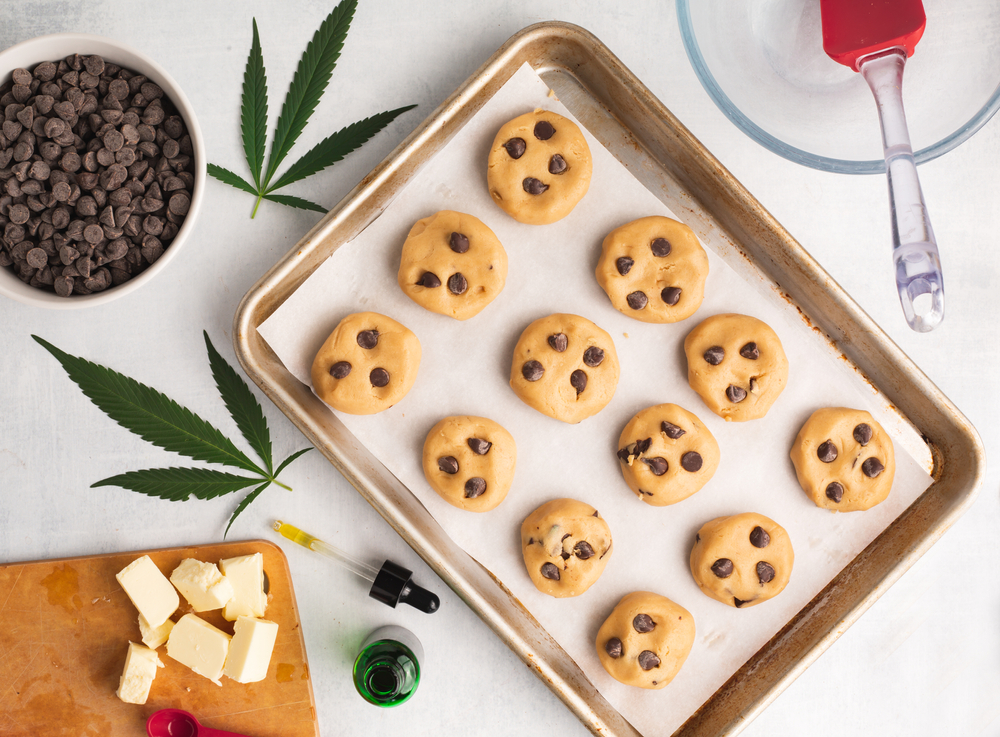 CBD Recipe and Cooking Tips
Here are some simple instructions for adding CBD to every meal:
–Dosage: It's your choice really. Determine how many milligrams of CBD you want in each serving.
–Combine CBD Oil and Olive Oil: Add the desired amount of CBD oil to the olive oil and stir until mixed completely.
–Infuse the Oil: Heat the mixture for 20-30 minutes, stirring occasionally, but avoid excessive heat as it can degrade the CBD.
–Cool and Store: Turn off the heat and allow the oil to cool then strain the oil into a clean glass container or bottle.
–Label and Use: Label the container and store it in a cool, dark place, away from direct sunlight or heat.
Keep in mind that CBD food can have different effects on different people. The rule of thumb is to start with a lower dosage and gradually increase if needed. Add your CBD-infused oil to salad dressings, drizzle over pasta, or as finishing oil for roasted vegetables. Remember to avoid using heat.
CBD food can have a slightly earthy flavor, so you want to pair it with a dish that complements this taste. Always make your purchase of high-quality CBD food from a reputable source.
Curious to try something different? Try one of these recipes with CBD!
Approval Process for CBD Food Supplements
The approval process varies by country and region, but all products usually undergo a safety assessment to test whether the product is safe for consumption. That includes toxicology studies, testing for contaminants, and manufacturing practices.
Traditional Foods vs. CBD-Based Foods / Supplements
When it comes to food, we all know the basics, right? Traditional stuff, like your regular meals, has all the good ol' ingredients you're familiar with. But here's where it gets interesting – CBD-based foods and supplements actually contain cannabidiol (CBD). Now, traditional foods give you all the essential stuff your body needs to function normally, while CBD-based goodies are known for their potential benefits.
They're classified as dietary supplements or novel foods, while the traditional stuff has its own set of rules to follow. Here's the deal, though – health benefits from traditional foods come from their nutritional content, but CBD foods? Well, let's just say they're all about those possible effects.