Are you in search of a natural alternative to ibuprofen and other traditional painkillers? If so, then this article is for you!
We will explore the possible benefits and risks of using CBD as an organic solution to alleviate discomfort. Learn more about how CBD interacts with your body's systems to decrease inflammation and ache, plus its potential effectiveness in managing migraine headaches and fibromyalgia.
And don't worry – we address common questions surrounding safety concerns when taking CBD alongside pharmaceuticals like anti-inflammatory drugs or ibuprofen.
This article keeps a sober and methodical tone, offering readers an in-depth look at the subject matter as well as recent discoveries. As such, it is invaluable to those wishing to discover if CBD could be beneficial for pain management and provides evidence-based information so they can make knowledgeable decisions.
Table of Contents
Introduction
Finding the right solution for your pain can be daunting with a wide range of products on offer. Two common choices are CBD and Ibuprofen, both delivering unique advantages and drawbacks.
In this article, we will dive into the benefits and disadvantages of these two options to decide if CBD could be an improved option compared to Ibuprofen when it comes to relieving discomfort.
Cannabidiol, commonly known as CBD, is a naturally-occurring compound found in the cannabis plant. Unlike THC, which can produce an altered state of mind and feelings of euphoria when ingested directly from marijuana plants, cannabidiol does not activate this same sensation.
Instead, its properties are widely recognized for providing relief to inflammation and pain – making it highly sought out by individuals looking for natural remedy options that do not cause intoxication.
Conversely, Ibuprofen is a widely used NSAID for pain relief, blocking the production of prostaglandins which are responsible for inflammation and soreness. This drug does work to reduce discomfort though it also has various side effects that we will be exploring later on in this article.
In the following sections, we will compare the benefits and drawbacks of CBD and Ibuprofen, discuss how CBD affects pain, and explore the potential of CBD as a replacement for Ibuprofen in the future.
What is ibuprofen
Ibuprofen is a non-steroidal anti-inflammatory drug, and it was synthesized for the first time in 1961. It's a key ingredient in a lot of painkillers and other medicines, and it's more common that you might think. It can relieve inflammation, pain and it's an anti-fever.
It's really useful! But how does it work? Ibuprofen mitigates pain by blocking a hormone known as prostaglandin and it's synthesized in the liver. 
It's important to know that ibuprofen can have side effects, like high blood pressure, bloating, ringing in the ears, gastritis and ulcers. If you suffer from these conditions, you might want to talk to your doctor and search for alternative drugs or remedies.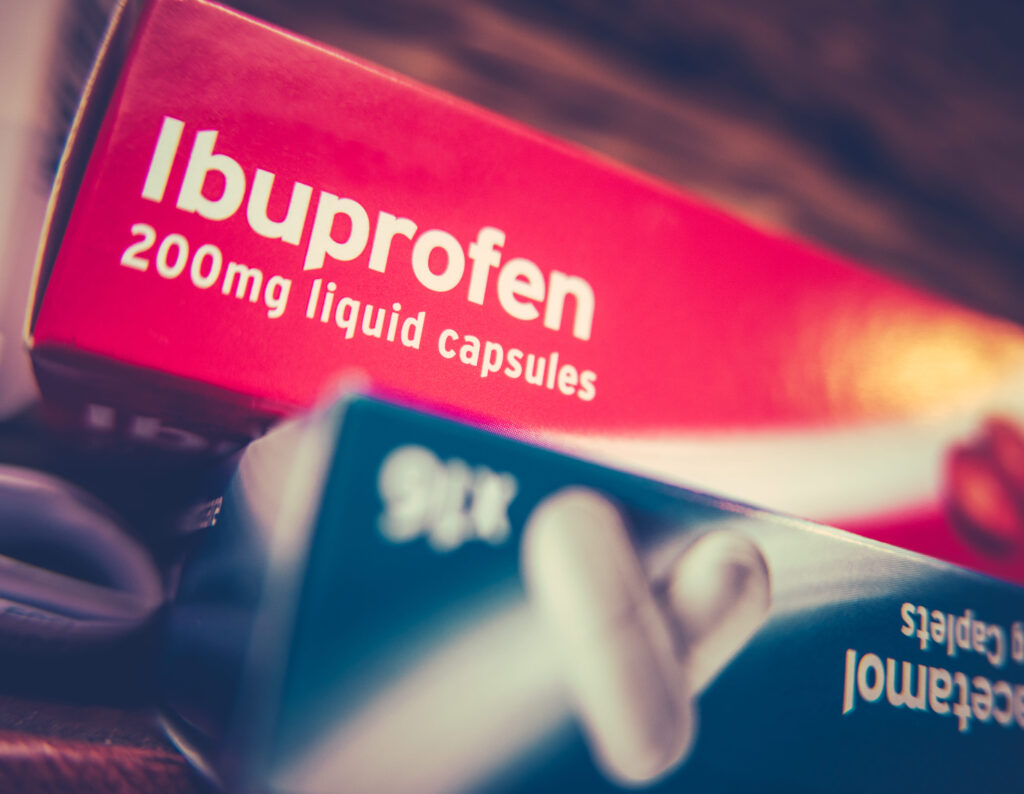 When and how do you use ibuprofen
There are two kinds of ibuprofen: the prescription kind, which as the term says it's prescribed by a doctor, and over the counter ibuprofen, the kind that doesn't need prescription. Prescribed ibuprofen is used to relieve pain, tenderness, swelling, and stiffness caused by arthritis. It's also used to relieve mild to moderate pain, including menstrual pain.
Nonprescription or over the counter ibuprofen is used to reduce fever and to relieve minor aches and pain (like for example headaches, muscle aches, menstrual periods, the common cold, toothaches, and backaches).
You can take ibuprofen by mouth, in the form of tablet, suspension and drops but you can also apply on your skin. If you want to know more about this medicine, always ask your doctor about it. 
How Ibuprofen Works
Ibuprofen excels in its ability to quell the production of prostaglandins, chemicals responsible for sparking pain and inflammation.
When these substances are released from injury or infection, they cause discomfort within our bodies. Fortunately, by hindering their development, Ibuprofen can successfully combat ache and swelling with remarkable effectiveness.
On the other hand, Ibuprofen may bring about deleterious effects such as stomach ulcers, bleeding and kidney damage when consumed for long-term or by people with existing medical issues. Additionally, this medicine can interact with certain drugs like blood thinners and might not be secure to use in those afflicted with liver or kidney diseases.
Additionally, Ibuprofen may disturb the endocrine system and alter hormone production in the body, particularly estrogen. Estrogen is a fundamental hormone in the female reproductive system, as well as playing a role in bone density regulation and cognitive function.
Research has found that prolonged Ibuprofen use can disturb an individual's estrogen levels resulting in menstrual irregularities, weakened bones, and heightened risk of mental decline for women. Thankfully these ill effects can be avoided by either avoiding long-term usage or selecting alternative treatments..
To help you decide if CBD is a better alternative to Ibuprofen for alleviating pain, we will explore the pros and cons of each in this article.
What is CBD
The plant that we call cannabis was discovered and used for medicinal and ritualistic purposes in Central Asia around 750 b.C. The cannabis sativa plant has two "children", two very different components. One is CBD, the other one is THC.
THC is psychoactive, CBD isn't. THC makes you "high", CBD is being studied for its effect in reducing anxiety, sleep's problems, depression, pain and a lot of other ailments. Even for psychosis!
New uses are being discovered every day, even as we speak. For example, Dr. Brad Ingram, associate professor of pediatrics at the University of Mississippi, is leading a clinical trial into administering CBD to children and teenagers with drug-resistant epilepsy. Wonderful!
For all of these reasons, the CBD industry is flourishing. A lot of products with CBD are on the market: lotions, gels, oils, flowers, edibles, gummies. hempati.com is here for you if you want to start using them. And if you don't like smoking, that's not a problem at all!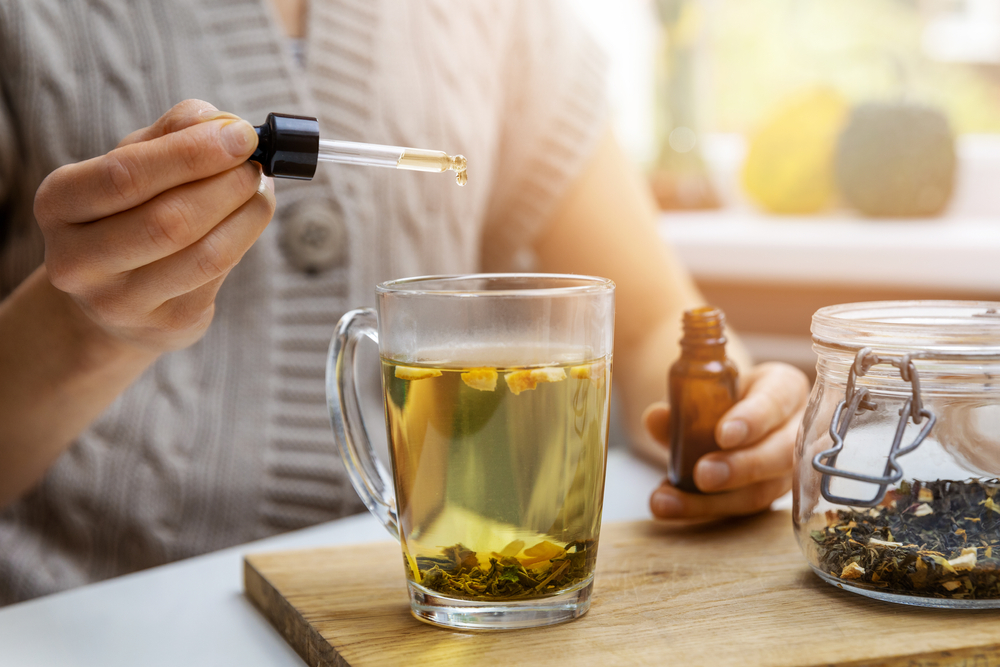 CBD vs Ibuprofen
When looking for an effective pain management solution, CBD and Ibuprofen offer distinct pros and cons that should be weighed carefully. Ibuprofen is an NSAID that can effectively reduce pain, fever, and inflammation.
You can purchase this drug over-the-counter or in a prescription form for stronger doses. The way Ibuprofen works is by blocking the production of prostaglandins – chemicals causing discomfort and swelling – which helps decrease your suffering significantly!
On the other hand, CBD is a natural compound that is derived from the hemp plant. Extensive research has indicated that CBD contains strong anti-inflammatory and analgesic properties, likely affecting the body's endocannabinoid system to manage pain and inflammation. In comparison to Ibuprofen, it does not lead to stomach or kidney ulcers nor any serious side effects.
However, CBD is not without its drawbacks. CBD can have adverse interactions with certain medications, like blood thinners, and should be avoided by individuals who suffer from medical conditions such as liver or kidney disease.
Moreover, the quality and purity of CBD products across the market are highly questionable due to varying regulations; this makes it difficult for customers to make informed decisions on what they purchase.
In the subsections below, we will assess whether it is secure to ingest CBD and Ibuprofen simultaneously, how CBD lessens pain and inflammation in the body, as well as analyze the efficacy of CBD in treating different types of agony. We will also examine whether CBD has the potential to replace Ibuprofen as a pain reliever in the future.
Can You Take CBD and Ibuprofen Together?
Are you debating whether or not it is secure to use CBD and ibuprofen together for pain relief? No need to worry! Studies have unveiled that taking them in tandem can be beneficial, as long as certain situations are taken into account.
One major worry with combining any drugs or supplements is the possibility of interactions between them. Though there's limited research around CBD and ibuprofen, some studies seem to point towards possible connections in certain scenarios.
More specifically, CBD and ibuprofen are both processed by the same CYP450 enzyme in our livers. This means that taking CBD and ibuprofen together could potentially affect the metabolism of one or both substances, leading to changes in their effectiveness or the likelihood of side effects.
It is necessary to emphasize that both CBD and ibuprofen can have a small impact on blood thinning, thus their joint usage could increase the risk of bleeding or bruising. However, this rarely an issue unless taken in high doses or used with other drugs that also possess similar effects.
In conclusion, it's usually secure to take CBD and ibuprofen together for pain management. However, you should consult your health care provider before doing so; especially if you're taking other medications or have any underlying medical issues. Your doctor can suggest the most reliable way of dealing with your agony in a safe manner by considering all factors into account.
How long after taking CBD can you take ibuprofen
Spacing out your schedule helps to reduce the risk of negative interactions. Your doctor should be able to find the optimal dosage and timing for CBD and ibuprofen so that no potentially dangerous interactions occur.
That said, it's always good practice to wait a while between taking ibuprofen and CBD. Taking CBD several hours before Ibuprofen or vice-versa will prevent the liver from becoming overloaded. Therefore, enzymes within the organ can focus on metabolizing only one substance. 
The timing also depends on the form of CBD you use or want to use. If smoked, CBD gets into the bloodstream faster than edibles (that require longer time to absorb) and topical formulations.
Topical formulations, in fact, may not absorb into the blood at all. It also depends on cannabinoid concentrations in the product. Always check the label and talk to a professional.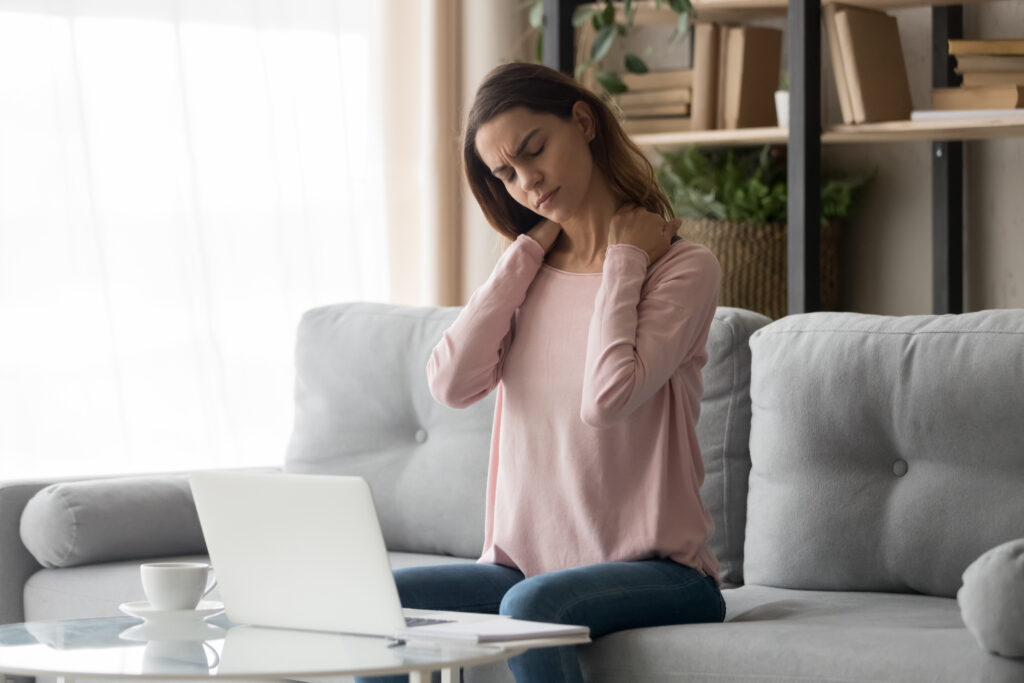 How Does CBD Affect Pain?
CBD is a natural extract obtained from the cannabis plant which has been verified to be beneficial in relieving pain. By connecting with the body's endocannabinoid system, it promotes balance and helps in regulating one's mood as well as other bodily functions related to wellbeing.
By tapping into the endocannabinoid receptors CB1 and CB2, CBD is able to effectively reduce pain sensations by modulating pain signals and decreasing inflammation. This process helps lessen symptoms associated with discomfort for improved overall wellbeing.
Quite impressively, CBD does much more than interact with the endocannabinoid system. It also binds to other receptors in our body like serotonin and vanilloid. After exhaustive research, it has been firmly established that CBD is a potent solution for aches such as arthritis, MS, or neuropathic pain.
Nevertheless, it is crucial to recognize that the means in which CBD works on pain are yet unknown and further research has to be conducted to fully comprehend its effects on our bodies. Moreover, how successful CBD is in managing discomfort could depend on the person and their particular ailment.
CBD for Acute Pain
Studies have revealed that CBD may be able to reduce acute pain and inflammation due to its anti-inflammatory properties. Acute pain often appears after an injury or when undergoing surgery, which can cause intense discomfort.
By decreasing the irritation in the affected area, CBD has been observed as having a positive impact on reducing acuteness of pain – as found by a recent investigation published in the Journal of Clinical Medicine surrounding oral surgeries.
Those who received a CBD treatment demonstrated significant differences in their reported levels of discomfort when compared to those that were given a placebo as part of the study. Another study published in the European Journal of Pain found that topical CBD application can provide effective pain relief for patients with peripheral neuropathy, which is a type of acute pain that affects the nerves in the hands and feet.
Though these studies furnish encouraging results, further research is necessary to identify the most efficient dose and delivery of CBD for effective pain relief. It's paramount to remember that while CBD may provide some benefit, it should not be used as an alternative to medical treatments or management suggested by a physician. Before taking any form of alternative treatment for pain including CBD, patients should always consult with their doctor first.
CBD for Peripheral Pain
Peripheral pain is a result of harm or distress to the nerves that stretch from your brain and spinal cord throughout your body, referred to as the peripheral nervous system. This type of agony can be attributed to afflictions like neuropathy, sciatica, or carpal tunnel syndrome.
An abundance of evidence has demonstrated that CBD is an extremely efficient remedy for peripheral pain when it stimulates the endocannabinoid system. The endocannabinoid system helps to regulate pain perception, and CBD interacts with the CB1 and CB2 receptors in this system to reduce pain and inflammation.
An exploration published in the European Journal of Pain found that applying CBD topically to rats with peripheral nerve damage decreased their pain and improved their motor skills. Similarly, a research paper released in the Journal of Pain Research revealed that topical application of CBD was successful at minimizing discomfort and inflammation for individuals suffering from neuropathy.
Research published in the Journal of Neurology further solidifies CBD's effectiveness in alleviating symptoms associated with conditions such as multiple sclerosis and rheumatoid arthritis, particularly when it comes to managing peripheral pain. In this study, participants treated with CBD reported reductions both in their levels of pain and spasticity due to MS.
To conclude, CBD has demonstrated potential in alleviating external pain whether applied topically or consumed orally. However, more research is needed to fully understand its effectiveness and to determine the optimal dosage and method of administration for this type of pain.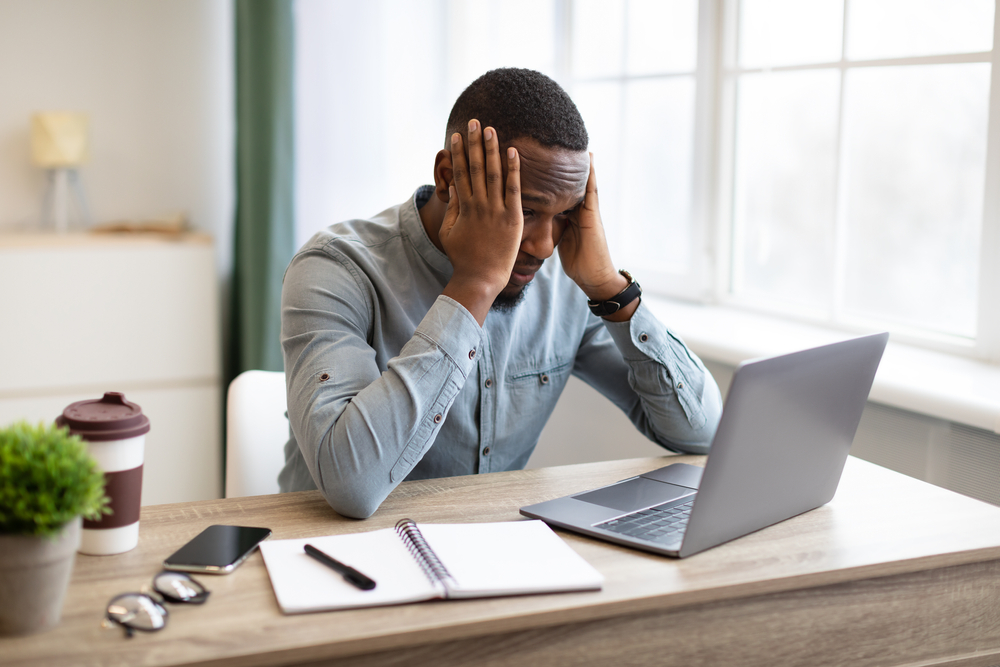 CBD for Chronic Inflammation
CBD is believed to have the potential of treating long-term inflammation, which unlike normal inflammation, continues even after a tissue injury or infection has already been healed. This type of chronic and persistent swelling may be linked with multiple systemic diseases such as arthritis, MS, and IBD. Research suggests that by engaging in communication with the endogenous cannabinoid system (ECS) together with other signal paths within our body systems – CBD may help reduce inflammatory response significantly.
Noteworthily, researchers uncovered that CBD demonstrated anti-inflammatory and antioxidant properties in a rat model of rheumatoid arthritis. As well, they found when tested on mice with multiple sclerosis it reduced pro-inflammatory cytokines while stimulating their motor functions. Additionally, inflammatory bowel disease – another chronic condition linked to inflammation – produced positive results given CBD treatment as well. A study conducted on mice models of inflammatory bowel disease found that CBD can reduce inflammation and improve gut health.
Although early clinical studies are promising, further research is needed to realize the full potential of CBD in combatting chronic inflammation. It's important to note that side effects like fatigue, diarrhea and changes in appetite or weight have been reported with usage of CBD; as such, it's essential to speak with a medical professional prior to utilizing this treatment option. Additionally, individuals must be mindful when taking other medications as there may potentially be interactions between products containing CBD and traditional treatments. Click here to know more about CBD and inflammation.
CBD for Migraines
CBD has demonstrated potential as a possible treatment for migraines – an often excruciating type of headaches characterized by nausea, vomiting, and sensitivity to light and sound. Numerous causes can lead to the onset of these agonizing headaches; stress, hormonal imbalances, or environmental factors being some of them. The exact cause of migraines is still not fully understood, but researchers believe that they may be related to changes in the levels of certain chemicals in the brain, such as serotonin.
Through its interaction with the body's endocannabinoid system, CBD has proved to be a viable treatment option for those suffering from migraines. The endocannabinoid system is responsible for governing pain and mood, and multiple studies have demonstrated that CBD exhibits a regulatory effect on this process. Additionally, cannabidiol's anti-inflammatory components may alleviate the inflammation associated with migraine attacks.
Current research has produced promising outcomes, ultimately illustrating the potential of cannabinoids for migraine relief. A recent study found that a combination of THC and CBD was capable of decreasing individuals' frequency of migraines who had not responded to other treatments. Further investigations revealed that CBD alone can reduce the intensity associated with these attacks in those studied too. Undoubtedly more work needs to be conducted around this topic, yet it is clear there are evident beneficial effects when introducing cannabis into one's lifestyle.
Overall, while more research is needed to fully understand the potential benefits of CBD for migraines, early studies suggest that it may be a promising treatment option for those who suffer from this debilitating condition.
CBD for Fibromyalgia
Fibromyalgia is a disorder that manifests as persistent pain, extreme tiredness, and sore muscles and tissues. Although research on the usage of CBD to mitigate fibromyalgia symptoms is limited, there are some clues pointing to it being advantageous. A study found that CBD aids in reducing discomfort and improving snooze quality for those suffering from fibromyalgia. Additionally, another trial demonstrated that when administered alongside THC, patients experienced reduced amount of stiffness & ache plus greater restfulness. These findings highlight how powerful the combination of cannabinoids can be in managing this chronic condition!
It is speculated that CBD likely impacts the body's endocannabinoid system, which plays a role in controlling both discomfort and inflammation. Additionally, it could carry anti-inflammatory as well as pain-relieving effects that may explain its potential advantages for fibromyalgia sufferers.
Further research is essential to accurately assess the impact of CBD on fibromyalgia and determine the ideal dosages and delivery systems.. Patients with fibromyalgia who are considering using CBD should consult with their healthcare provider to determine if it is safe and appropriate for their individual needs.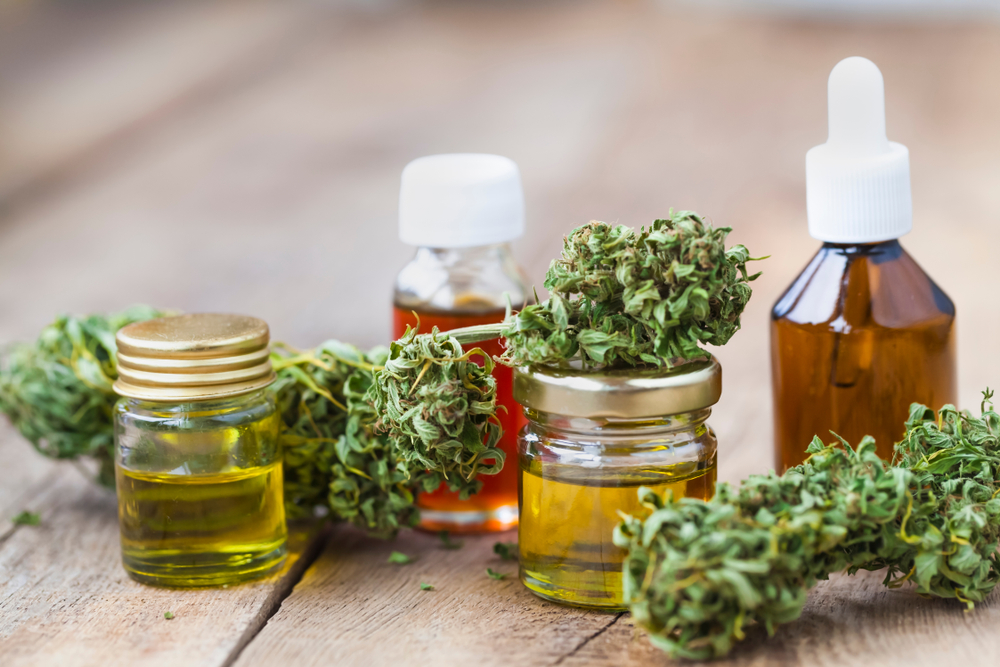 Could CBD Replace Ibuprofen in the Future?
As CBD continues to be explored and comprehended, it may one day replace ibuprofen as a pain reliever. Ibuprofen can efficiently decrease pain and inflammation, but sadly has potential harms such as stomach bleeding and kidney harm. Thankfully, studies have indicated that CBD is generally safe with little adverse effects. In comparison to traditional methods of relieving ache like ibuprofen or aspirin which carry the risk of serious side-effects if taken too often; due to its safety profile, we may begin using more natural remedies for our discomfort in the near future!
Additionally, CBD has demonstrated a multitude of potential therapeutic benefits beyond alleviating pain – including reducing anxiety and improving sleep.. As more research is conducted, it is possible that CBD could become a preferred option for pain relief, particularly for individuals who are unable to take ibuprofen or other nonsteroidal anti-inflammatory drugs (NSAIDs) due to their potential side effects.
Despite the potential promise of CBD for pain relief, it is important to recognize that this cannabinoid isn't a miraculous cure-all and may not be effective in all cases. As such, consulting with your doctor prior to altering any existing pain management regimens is highly advisable. In addition, additional research needs to be conducted so as to gain greater insight into both the benefits and limitations of using CBD for managing chronic or acute pain.
Conclusion
As a possible alternative to ibuprofen, CBD could potentially harness the power of the endocannabinoid system in our bodies and reduce inflammation.
Owing to this powerful potential, further research is required so that we can assure its safety when treating pain-related conditions like fibromyalgia, migraines, arthritis and more. Initial evidence though shows promise for utilising CBD as an effective natural remedy for discomfort management.
Although CBD offers numerous benefits, it is important to remember that it can interact with certain medications. Therefore, before beginning a regimen of this natural supplement, be sure to consult a healthcare professional for safety and maximum efficacy.
As studies on the potential advantages of CBD continue to expand rapidly, there's an increasing likelihood that in future years Ibuprofen and other painkillers may very well become replaced by CBD.
Nevertheless, further research is essential to decide the optimal dosages, delivery models, and lasting safety of CBD. For now, individuals looking for alternative options for pain management may consider incorporating CBD into their regimen under the guidance of a healthcare professional.